Opinion |
The Rashida Tlaib 'anti-Semitism' Slur Reveals the Loud, Illiberal Face of the anti-BDS Movement
For Liberal Zionists, the vitriolic explosion against the Palestinian-American congresswoman should be familiar. The anti-BDS movement calls us - and anyone who opposes Israeli policies - 'anti-Semites' too, and it's only getting worse
Then Rep.-elect Rashida Tlaib of Michigan looks to the gallery from the house floor before being sworn into the 116th Congress at the U.S. Capitol in Washington. Jan. 3, 2019
Credit: Carolyn Kaster,AP
Newly elected Congresswoman Rashida Tlaib – the first Palestinian American woman elected to Congress – joined the chorus of voices against the new senate's first bill, now blocked in the Senate, which would allow state and local governments to ban contracts with those who support a boycott of Israel.
Writing that "They forgot what country they represent," Tlaib continued: "This is the U.S. where boycotting is a right & part of our historical fight for freedom and equality. Maybe a refresher on our U.S. Constitution is in order, then get back to opening up our government instead of taking our rights away."
This tweet led to an explosion of vitriol against the Congresswoman, often including gross misrepresentations of her words twisted in order to accuse her of anti-Semitism.
When Senator Marco Rubio piled on lies by falsely claiming that some Democratic senators supported a boycott of Israel, AIPAC (allegedly an advocate of bi-partisan support for Israel) remained silent.
Rep. Tlaib's tweet was neither anti-Semitic nor an anti-Semitic dog whistle. She did not argue that Israel was controlling the Senate or that they were doing its bidding. She did not talk about a global conspiracy, accuse any big bad Jew like Sheldon Adelson of controlling the senators, nor any other dog whistle or anti-Semitic canard. In fact, she did not mention Jews at all.
Rather, it was an attack on four non-Jewish senators and their colleagues for pushing as their first order of business, in the midst of a serious crisis in the form of a debilitating government shutdown, a piece of legislation that Israel wants very much but (at best) is not a pressing American need, a point she reiterated in later tweets.
At worst, it's legislation that she and many others – including many Jewish leaders – reasonably consider to be a violation of first amendment rights and against the American value of freedom of speech.
>>In America, the Right to Boycott Israel Is Under Threat. This Is Why That's Cause for Concern
The senators' motivation was not stated or implied to be a global Jewish power or Israeli influence. (It is reasonable to assume that they did this because they felt it politically advantageous, in light of Evangelical Zionism for example, in the case of the Republicans).
The fact that the chorus of voices against her are consistently misrepresenting her words – the Jerusalem Post headline presented her accusing Jews of "dual loyalty" as if it was a direct quotation – should be troubling, but also suggests that the actual tweet was unconvincing in its anti-Semitism. At this point, most people think she actually accused Jews of dual loyalty, when in fact she never used the phrase and was not talking about Jews at all.
The American Jewish Committee – noting that the object of her attack were non-Jews – went so far as to claim that it was badly-done anti-Semitism, rather than considering that perhaps it was not anti-Semitic at all.
I don't think it's paranoid for Jews and Jewish groups to be concerned by the tweet. She does support BDS, a non-violent movement that is a legitimate concern for those who support Israel.
And we live in an age of heightened anti-Semitism often expressed as winks by those in power. But then so many went ahead and blew the moment of thoughtful response by overreacting, or rather, by inappropriately reacting.
Surely it is possible for a politician or civilian to argue that political opponents are advancing legislation to benefit Israel that is not in American interests but rather reflect particular constituents, just as they might argue that a politician is advancing another type of legislation (such as a tax bill) that are not in American interests but rather reflect particular constituents.
The notion that this is inherently anti-Semitic is quite problematic - and potentially anti-Semitic itself - if it equates American or world Jewry with Israel.
Let's not ignore the elephant in the room: Tlaib is a proud Palestinian.
Somehow Jewish politicians who support Israel over the years – including those who express overt opposition to Palestinian self-determination and equal rights – are assumed to be acting in the best interests of America, but a Palestinian who feels that America is not served by supporting Israel (particularly under its current government) is an anti-Semite abusing her power as one of 435 members of Congress.
Finally, this should serve as another helpful moment defining the parameters of "Liberal Zionism." We need to think about the way Liberal Zionists – Zionists who oppose illiberal aspects of Israel, particularly the occupation of the West Bank – are treated in Zionist spaces.
In 2017, for example, young J-street Zionists were attacked as "anti-Semites" and "pigs" at the Israeli Mission's "Ambassadors Against BDS" conference, both by those in attendance and by speakers on stage. This happens frequently in social media spaces, in synagogues and elsewhere. Surprisingly perhaps, one Liberal Zionist response - an op-ed by Abraham Silberstein - was entitled: "Why settlement boycotters shouldn't join the BDS movement."
I agree. We who actively oppose (even boycott) the settlements should NOT join the BDS movement. Nevertheless, in light of the increasingly illiberal behavior of the loudest voices in the anti-BDS movement – which erases any distinction between the West Bank and Israel, and falsely maligns anyone who opposes Israeli actions (or American policy towards Israel) as anti-Semitic – I don't see how we can join this anti-BDS movement either.
If "Liberal Zionism" is going to have a useful meaning, it needs to separate from both of those groups.
By all means, let's oppose BDS. But we must do so without twisting words, conflating opposition to Israel with anti-Semitism, or supporting legislation that seeks to use the state's economic might to suppress people's right to non-violent protest. These things are not only self-defeating attempts to defeat BDS, they are selling out our own souls as Liberal Zionists.
Joshua Shanes is Associate Professor of Jewish Studies at the College of Charleston. He has published widely on modern Jewish politics, culture and religion and is a frequent public speaker on these issues
Click the alert icon to follow topics:
ICYMI
Ken Burns' Brilliant 'The U.S. and the Holocaust' Has Only One Problem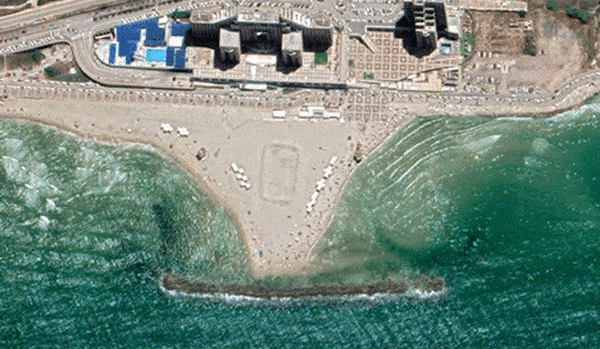 Facing Rapid Rise in Sea Levels, Israel Could Lose Large Parts of Its Coastline by 2050
As Israel Reins in Its Cyberarms Industry, an Ex-intel Officer Is Building a New Empire
How the Queen's Death Changes British Jewry's Most Distinctive Prayer
Chile Community Leaders 'Horrified' by Treatment of Israeli Envoy
Over 120 Countries, but Never Israel: Queen Elizabeth II's Unofficial Boycott