Opinion |
Palestinian Narratives Are Always Right. Israeli Jewish Views Are Just Propaganda
That's the clear message from the anti-occupation activists of IfNotNow. Forget a more 'balanced' approach to the conflict: When they label views sympathetic to Israel as deceptive or malevolent – they're trying to shut them down
Protest in Jerusalem on the day of the opening of the U.S. Embassy relocated to Jerusalem. 13 May 2018
Credit: Olivier Fitoussi
Last October, I voted in my first Israeli election since moving to Israel 18 months ago. It was a municipal, rather than national election, and the issues tended toward the mundane. Even so, I was moved by the experience.
Raised in a resolutely Zionist American-Jewish home, I had always regarded aliyah as a lovely dream – for other people, who were more adventurous and not as close to their families, who weren't planning on a career teaching English literature.
But when, late in graduate school, I received an out-of-the-blue invitation to apply for a position at Bar-Ilan University, there was no question of declining it. The vicissitudes of the academic job market may be the most prosaic explanation for how I wound up, three years later, waiting to cast my vote for mayor of Jerusalem.
But reflecting on all the events that had culminated in a woman born in New Jersey in 1987 dropping an envelope in a ballot box as a citizen of a Jewish state, I couldn't and wouldn't deny the sense that fate, and faith, had played their part in bringing me home.
Were I to describe this feeling to three specific participants on a recent Birthright Israel trip - Emily Bloch, Shira Tiffany and Benjamin Doernberg – they would likely call it propaganda.
The three young American Jews were removed from their Birthright group on December 23rd for, depending upon whom you ask, making a coordinated effort to disrupt the tour, or simply for raising questions about the occupation.
Participants should ask questions, even uncomfortable ones, during Birthright trips, and it is possible that the organization overreacted. Yet both the backgrounds of the three, and my own experiences with Birthright – I was a participant in 2008, and a staff member on a 2013 trip – make me suspect otherwise.
All had a long history of involvement with IfNotNow, a group whose "It's not just a free trip" campaign claims that Birthright programming is "designed to obscure, rationalize, and defend the Israeli Occupation." IfNotNow's website celebrates declines in the number of Birthright participants, praises those who have walked off of tours in protest, and provides participants with educational "resources" to "help [IfNotNow] hold Birthright accountable."
IfNotNow's factual claims about the conflict are misleading and one-sided. The group's factsheet criticizes the effects of the separation wall on Palestinians, for instance, without mentioning the wave of suicide attacks within Israel's '67 borders that led to its construction – or the sharp reduction in attacks after it was built.
Ultimately, however, what disturbs me about IfNotNow is less its distortion of facts than its denial of narrative.
While the narratives I teach are mostly fictions, when I use that word, I do not mean either to imply falseness or to question the existence of objective truths. There are possibilities for multiple narratives, even without any violation of those realities. Grounded in experience and limited by perspective, the stories we tell about ourselves are often both inherently subjective and undeniably true.
That these stories, as perhaps all stories do, may carry political implications does not discredit them. The story with which I opened is inescapably political, a celebration of my personal fulfillment of a nationalist vision of Jewish peoplehood. I am not blind to the complications of this vision, or of the real, imperfect nation that today embodies it; my story is only one of many that could be told about the State of Israel.
But it is my own, and the values it espouses are ones I believe in. To change it would be a betrayal of myself, and of those values. An honest listener should not wish me to.
>> 'One Jewish Life Is Worth More Than 10,000 non-Jews': Why More U.S. Jews Will Walk Off Birthright This Summer >> IfNotNow Hijacked Our Birthright Trip
Many stories one might hear on a Birthright trip are far more dramatic than mine. Which ones, I wonder, would Bloch, Tiffany and Doernberg prefer be left untold?
May a guide express pride in his or her Israeli army service, or point out the grave of a friend buried at the military cemetery on Har Herzl? If one of the dwindling number of Holocaust survivors speaks movingly of the journey from a concentration camp to a Jewish homeland, must he or she add a disclaimer about Palestinian suffering to avoid charges of propaganda?
Critics of Birthright might protest that they are not trying to deny Jewish Israeli narratives, but to advocate balancing them with Arab and Palestinian ones. IfNotNow's own materials make it difficult to credit such claims.
A chart on the group's website contrasts "What your Birthright Guide Says" with "The Truth." One of the entries in the first column reads "The situation is complicated." The "truth" with which IfNotNow counters this statement? "50 years of Occupying Palestinian land is not complicated. It is a daily nightmare."
In this astonishingly reductive account of the conflict, the group reveals itself: IfNotNow isn't interested in providing access to competing narratives. It has already chosen its side.
Yet even if IfNotNow were honestly arguing for a more balanced approach to the Israeli-Palestinian conflict, its mission would still represent a denial of the narratives – personal as well as national – of the majority of Israeli and diaspora Jews.
It is one kind of suppression to deny a person the right to tell his or her story. It is another and subtler kind to demand, as the price of speech, that the teller incorporate every alternative narrative that might be told.
To the extent that Birthright is at least implicitly political, it, like IfNotNow, is choosing a side, the merits of which I imagine its leaders – like IfNotNow's – sincerely believe. Leaving aside the respective merits of those positions, IfNotNow cannot consistently condemn Birthright for presenting propaganda while uncritically endorsing Palestinian narratives.
Bloch, Tiffany and Doernberg wound up visiting the West Bank; would they criticize their Palestinian hosts for failing to acknowledge Jewish claims to the land, or for neglecting to mention Israeli civilians killed by suicide bombers as they wept for their own dead? Or is it only those sympathetic to Israel who are expected to refrain from expressing their particular points of view, or who must be assigned malevolent and deceptive motives when they do?
To the extent that Birthright does avoid overtly political content, IfNotNow charges the trip with sanitizing the realities of the occupation. Yet Birthright's relative avoidance of politics is on some level an acknowledgment of precisely the complexity that IfNotNow denies: a ten day trip intended mainly for first-time visitors is not the most appropriate context for nuanced exploration of a long-running geopolitical conflict.
It is also an implicit assertion of the right of Jews – or of any people – to celebrate the history and culture of their ancestral homeland without engaging in endless self-recrimination and flagellation. If it is irresponsible for Jews – Israeli or American – to shun painful, self-critical conversations, it is masochistic to insist that every conversation be painful and self-critical.
Both Birthright trips I have been on did include a forum for discussion of the conflict, one in which participants were encouraged to ask questions, and in which responses, though certainly representative of a pro-Israel perspective, did not uniformly dismiss Palestinian grievances.
I consider it appropriate, however, that the trips were dominated by excursions to tourist sites and introductions to a distinctly Jewish history and culture. Other stories can be told about Israel, but this one is ours. And if we do not narrate our own stories, who else will tell them?
*******
Soon after the mayoral election, I referred in passing to having voted while teaching an African-American Literature seminar. One of my strongest students, a young Israeli Arab woman who had earlier volunteered her own commitment to boycotting Israeli elections – in the context of a discussion of Booker T. Washington, W.E.B. DuBois, and the relative merits of political compromise – posed a question.
"So when American Jews move here," she asked, "they can vote right away?"
She made no further comment when I confirmed that it was true; possibly, the question had been rhetorical. But I had not, in any case, missed its subtext. For her, my moment in the voting booth had a different meaning: it was a reminder that the same country – ostensibly her own – that will not grant the "right of return" to West Bank Muslims born in Jerusalem greets Jews born in New York and Miami with an Israeli identity card and a "welcome home."
The question did not mar my memory of my first vote. Had it been the time or place, I could have explained to her why I believe Israel's Law of Return is justified, viewed in historical context – and why I believe that same context makes Israel's continued occupation of Palestinian territories far more complicated than simple narratives of oppressor and victim permit.
But it was not the time, and neither is this; that narrative has been articulated by others, and I lay claim only to this one.
It is not my place to instruct my students – half Jewish, half Muslim, nearly all Israeli citizens, and of much longer standing than I – in the histories of the conflict. But it is my job to teach them something about narratives, and how to read them.
About the way the best of them, and the truest, resist easy answers. About the responsibility to embrace ambiguity without abandoning the possibility of locating meaning. About the difference between questioning a text, and undermining it. About the faith it takes for an author, who recognizes more keenly than anyone the distortive properties of language, to nonetheless declare: "This is my story" - and believe it.
My student's question may not fundamentally have altered my perspective, but I appreciate the glimpse it gave me into her own.
Do Emily Bloch, Shira Tiffany, and Ben Doernberg have any such respect for mine?
Carra Glatt is a lecturer in The Department of English Literature and Linguistics at Bar-Ilan University and won an Alon Fellowship for young researchers chosen by Israel's Council of Higher Education
Click the alert icon to follow topics:
SUBSCRIBERS JOIN THE CONVERSATION FASTER
Automatic approval of subscriber comments.

NOW: 40% OFF
ICYMI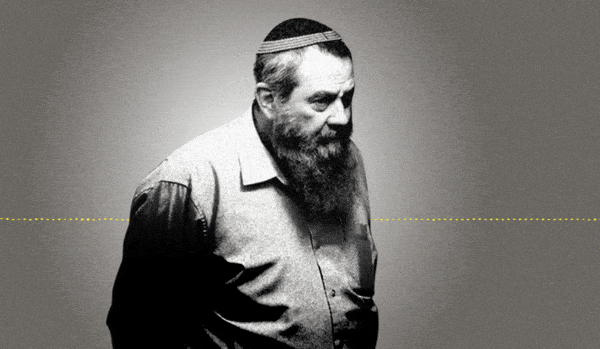 Jewish Law Above All: Recordings Reveal Far-right MK's Plan to Turn Israel Into Theocracy
Why I'm Turning My Back on My Jewish Identity
Down and Out: Why These New Immigrants Ended Up Leaving Israel
The Reality Behind 'The White Lotus' Sex Work Fantasy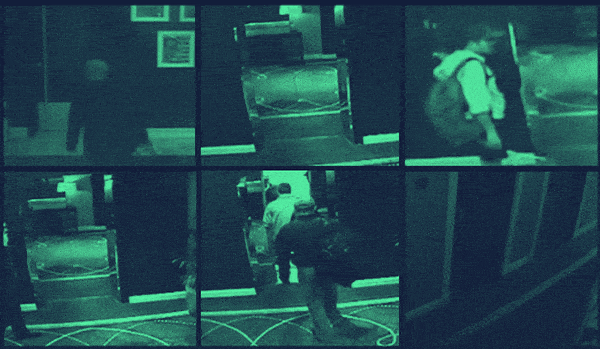 This 'Dystopian' Cyber Firm Could Have Saved Mossad Assassins From Exposure
Comeback Kid: How Netanyahu Took Back Power After 18 Months in Exile