Why Both AIPAC and J Street Are Celebrating Victory in the Midterms
For AIPAC, a divided Congress justifies the pro-Israel lobby's attempts to keep support for Israel bipartisan, while J Street is coming in from the political cold after the Democrats regained control of the House
Sen. Bob Menendez, left, Sen.-elect Jacky Rosen and Rep. Nita Lowey. Both AIPAC and J Street have reasons to celebrate the election successes of their Democratic Party and the Republicans.
Credit: AP Photo/Craig Ruttle, REUTERS, Andrew Harrer/Bloomberg
WASHINGTON – A week after the U.S. midterm elections, the American Israel Public Affairs Committee informed its supporters that the results were a great success from the pro-Israel lobby's perspective.
"Americans elected a solidly pro-Israel Congress," declared the lead article in Near East Report, a monthly publication distributed by AIPAC to its followers across the United States. "While polarized on many issues, the 116th Congress remains committed to the U.S.-Israel relationship on a bipartisan basis," it stated.
The following week, another prominent U.S.-Jewish organization, J Street, also publicly celebrated the results. The progressive group, which describes itself as "the political home for pro-Israel, pro-peace Americans," bought a full-page ad in the Hebrew edition of Haaretz, declaring that the election results were the best in J Street's 11-year history.
"Congressional support for Israel is stronger than ever thanks to the members of the House of Representatives and the Senate who are committed to the values of J Street," the ad said. It also included the names and head shots of 147 candidates who won after receiving support from J Street – more than in any previous Congress. The ad was published under the headline "For the strength of Israel, for a peace process and for a two-state solution."
AIPAC and J Street are often described as rival organizations. The former has been one of the most effective lobby groups in Washington for decades, while the latter was founded in 2007 and quickly became a prominent voice in the American-Jewish community.
J Street is critical of the Netanyahu government in Jerusalem and the Trump administration in Washington, and was aligned with the Middle East polices of the Obama administration. AIPAC joined Prime Minister Benjamin Netanyahu in many of his public battles against President Barack Obama and has a policy of not publicly criticizing the Israeli government. It has also refrained from significant criticism of Trump, expressing support for most of his policies related to Israel and the Middle East.
Given this, how could both organizations celebrate the same election results? Can the election results – a broad victory for the Democrats in the House; a 53-47 Republican majority in the Senate – really be good for both AIPAC and J Street? And what will both groups be pushing for when Congress reconvenes in January?
In an attempt to answer these questions, Haaretz spoke with multiple sources who have direct access to the political calculations of both organizations. In order to freely discuss such issues, all of the sources interviewed spoke on condition of anonymity.
Focus on bipartisanship
For AIPAC, the bottom line was that the midterms reinforced the importance of the organization's main political strategy: Keeping support for Israel bipartisan, even in an age of increased partisan division.
In recent years, the pro-Israel lobby has been criticized from the right for insisting on gathering bipartisan support for legislation – even at the cost of "softening" certain bills that could have passed with Republican votes alone.
In response to such criticism, AIPAC has acknowledged that it would be a mistake to turn Israel into a standard partisan issue, as that would spell catastrophe when the Democratic Party regains power. The midterm results – a historic "blue wave" taking 40 House seats, seven governorships and hundreds of state legislature seats – is exactly what AIPAC officials were talking about when they warned against relying on Republicans alone to advance pro-Israel legislation.
Furthermore, the fact that Congress is divided – Democrats regained control of the House while Republicans retained the Senate – makes bipartisanship even more important when it comes to promoting legislation. What AIPAC previously stated as a matter of principle – that it is better to have bipartisan support for legislation related to Israel – has now become a factual necessity. Bills and resolutions that don't enjoy support from legislators in both parties will only be able to pass one of the two chambers of Congress.
As AIPAC sees it, such a reality makes the prominent lobby group ideally positioned – since it enjoys good relations with lawmakers on both sides of the aisle. Yes, AIPAC will continue to be criticized from the right for insisting on working with Democrats, and from the left for not criticizing Trump (or Netanyahu). But the organization will highlight its rare ability to work with both sides in a Washington that is increasingly divided.
Strength in the numbers
For J Street, the most important outcome of the midterms is that the group will once again have access to one of D.C.'s centers of power. After eight years of close relations with the Obama administration, J Street suddenly found itself in uncharted territory following the 2016 presidential election. It was shut out from the White House and aligned with a powerless Democratic minority in both the House and Senate. This forced J Street to reorient itself – from an organization that used its access and influence within the Democratic Party to promote specific policies when the Democrats held power, to an opposition group that fought hard against Trump and Netanyahu's policies at a time when it had no real ability to stop them.
Once it was announced, late on November 6, that the Democrats had taken back the House, that period came to an end. In the next Congress, J Street will have access to at least one center of power – and it's no coincidence that the group announced its support last week for Nancy Pelosi's bid to become speaker of the House.
Unlike AIPAC, J Street has real influence only among Democrats – although the group does reach out to some Republican lawmakers behind the scenes. But its influence within the Democratic Party is growing and could reach an all-time high over the next two years.
J Street sees its strength being in the numbers. More than half of all Democrats who will serve in the next Congress were endorsed or supported by J Street during the midterms. Indeed, the group will have more such relationships than ever before. Furthermore, every single House incumbent supported by J Street won their reelection bid.
Although two Democratic senators endorsed by J Street lost their reelection bids (Heidi Heitkamp in North Dakota; Claire McCaskill in Missouri), the group received a consolation prize in Nevada when Jacky Rosen – the Jewish candidate and former Reform synagogue president – ousted GOP incumbent Dean Heller.
One development J Street officials feel particularly upbeat about is that a number of former government officials with foreign policy experience were endorsed by the group and managed to snatch swing districts from Republicans. These new members – including Elissa Slotkin in Michigan; Tom Malinowski and Andy Kim in New Jersey; and Abigail Spanberger in Virginia – are seen as future foreign policy leaders within the Democratic Party.
Some were attacked during the midterms for their J Street endorsements, but didn't shy away from the relationship – and it didn't stop them from winning.
The military angle
Yet the victories of these very same Democratic candidates are also a cause for optimism among AIPAC supporters, since they say it proves that centrist Democrats carried the party to victory on Election Day. Many of the party's ideological, progressive "stars" lost in close races, while Democrats with military or national security backgrounds won across the country. AIPAC's emphasis on bipartisanship makes centrist Democrats from swing districts easier for the organization to work with. And with many such Democrats entering Congress for the first time in January, AIPAC sees an opening here.
It should be noted that one of the Democrats who managed to flip a Republican-held Senate seat – Kyrsten Sinema in Arizona – voted against the Iran nuclear deal as a congresswoman in 2015. However, both Sinema and fellow new senator Rosen criticized Trump for the way in which he pulled out of the Iran deal earlier this year.
There were two specific races in which the results were of particular importance to many within AIPAC and other pro-Israel groups.
In the Senate, it was the New Jersey contest where Democratic incumbent Bob Menendez was facing a tough battle due to his recent legal troubles. Menendez is considered one of the most AIPAC-aligned Democratic lawmakers in Washington and was the strongest Democratic critic of the Iran deal in 2015. His survival in this year's midterms means that even as the Democratic Party moves toward J Street, the Democrats' ranking member on the Senate Committee on Foreign Relations will remain a staunch ally of AIPAC.
In the House, one race that caused concern among pro-Israel groups (especially on the right) was the contest in Virginia's 5th Congressional District between the Democrats' Leslie Cockburn and GOP candidate Denver Riggleman. This race achieved national notoriety due to Riggleman's alleged interest in "Bigfoot erotica," but it was being closely watched by the pro-Israel community due to Cockburn's history as a fierce critic of Israel.
It is estimated that pro-Israel donors invested as much as $1 million in an effort to stop Cockburn from winning the seat. While it is not known whether this influenced the results, the bottom line is that Riggleman – who expressed strong support for Trump's policies on Israel – won comfortably.
A joint dilemma
While AIPAC senses an opportunity in the victories by Democratic centrists and moderates, J Street officials are satisfied that many of the candidates the group endorsed are seen as centrists in the current political climate. J Street believes this supports its claim that the conversation about the Israeli-Palestinian conflict has shifted, and that backing a two-state solution that ensures security for Israel and independence for the Palestinians is no longer seen as an extreme or "anti-Israel" position, but rather as a reasonable, centrist point of view.
One dilemma both organizations face is how to react to the hype surrounding new members of Congress who support a one-state solution to the conflict and are very critical of Israeli policies. These include Minnesota's Ilhan Omar and Michigan's Rashida Tlaib.
On the one hand, AIPAC officials are well aware that these two members replaced Democratic representatives who held somewhat similar positions on Israel – meaning that very little will actually change when it comes to how votes are cast. Would it be wise to devote attention to these members rather than focusing on the many pro-Israel Democrats who will enter Congress on January 3?
Conversely, members who are very critical of Israel and receiving a lot of media attention will certainly be used by pro-Israel groups to generate donations and increase activism from their supporters. Will AIPAC give up on such opportunities?
J Street, meanwhile, will have to choose when and how to respond to positions and statements that are far to the left of the organization's support for a two-state solution. Will it speak out against legislators who have become heroes to some progressives for being the first Muslim women elected to Congress? J Street revoked its endorsement of Tlaib during her election campaign due to her support for a one-state solution, and it could face questions about both women's views again in the future.
In terms of legislation goals, AIPAC has highlighted a number of areas: Continued security assistance to Israel; sanctions against Iran and terror groups in the Middle East and a bipartisan piece of legislation against boycotts of Israel and the settlements, which has come under fire from the American Civil Liberties Union for its effect on free speech. This legislation was amended in recent months and AIPAC hopes it will pass soon.
J Street, meanwhile, will push Congress to resume financial assistance to the Palestinians, after the Trump administration's string of decisions to cut every form of U.S. aid to them except for direct security assistance.
One interesting test will be the handling of this issue by Rep. Nita Lowey, a Democrat from New York and veteran Jewish lawmaker who will likely be the next chairwoman of the House Committee on Appropriations. Lowey is considered close to AIPAC. Indeed, one former AIPAC official described her as "an old-style, pro-Israel Democrat."
On the other hand, when Trump decided to cut $200 million in U.S. aid to the Palestinians earlier this year, she released a statement criticizing the decision and warned that it could lead to a security and humanitarian crisis.
Last but not least, there is one unknown hovering over Israel policies in the next Congress: the Trump administration's long-expected Middle East peace plan. As of now, very few people in Washington have any idea what the plan will include or when it will be released – if ever. If and when it eventually becomes public, both AIPAC and J Street will face difficult decisions on how to respond to it.
Click the alert icon to follow topics:
SUBSCRIBERS JOIN THE CONVERSATION FASTER
Automatic approval of subscriber comments.

NOW: 40% OFF
ICYMI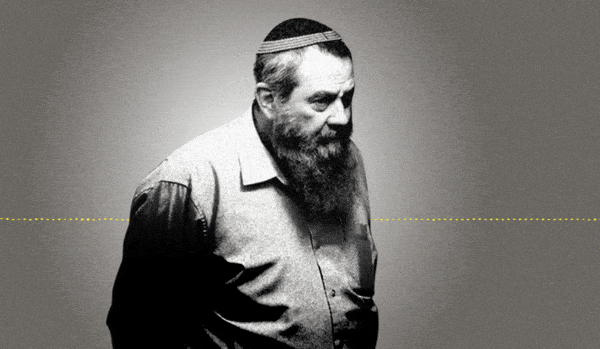 Jewish Law Above All: Recordings Reveal Far-right MK's Plan to Turn Israel Into Theocracy
Why I'm Turning My Back on My Jewish Identity
Down and Out: Why These New Immigrants Ended Up Leaving Israel
The Reality Behind 'The White Lotus' Sex Work Fantasy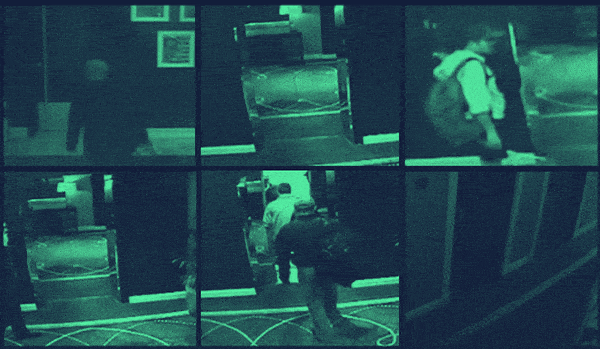 This 'Dystopian' Cyber Firm Could Have Saved Mossad Assassins From Exposure
Comeback Kid: How Netanyahu Took Back Power After 18 Months in Exile