Opinion |
Farrakhan's Hate Speech Leads to Actual Abuse of Jews. I Just Experienced It
'You a Jew, man?' He asked. He lifted up a picture of Louis Farrakhan. 'That's a real Jew. You're a fu*king fake.' On a crowded New York subway, no one said anything. But we U.S. Jews can't let anti-Semitism go unanswered – whether it's hate speech from Farrakhan, or from Trump
Louis Farrakhan 'explains' the Jewish Star of David during a lecture entitled 'Who Are The Real Children of Israel: The Proof, July 11, 2010
Credit: YouTube screenshot
"You a Jew, man?" I was asked, heading home on a crowded uptown B train in Manhattan.
"I am, brother," I replied.
"You a real Jew, man?" he pressed.
"I try," I answered.
"Blacks are Jews, man," he said.
"Yes, Jews come in all colors, brother," I said.
"Nah, I'm a real Jew," he said. "You're an impostor."
I stopped engaging at this point, but that didn't stop my interlocutor telling me repeatedly that Israel was not mine, that I was a fraud, and that Jews are responsible for the mess we find ourselves in today in New York and worldwide. He then lifted up a picture of Louis Farrakhan and asked, "You know who this is?" I didn't answer. He kept asking and asked louder.
"Yes," I said, "that's an anti-Semite."
"No," he said, "that's a real Jew. You're a fu*king fake."
At this point another man on the subway said, "He ain't gonna take your bait."
The first man then said, "Yeah, brother. Black power."
The second man about me, "He a photocopy," and lifted up his fist in the Black Power salute.
The first man went on: "And a bunch of them are gays. Fu*king fag*ots. You gonna get off this subway stop, man?"
"I'm going to go home to my wife and kids," I said.
"Yeah, you a cocks*cker," he said.
"Have a blessed night," I said as I got off the train.
On a crowded New York subway home, no one - besides a second man who seemingly held similar ideologies - said anything.
The incident was unsettling enough. But its larger context magnified a more telling trend.
A few days since the Pittsburgh massacre, a day after a synagogue in Southern California was desecrated with hateful graffiti and a day before a synagogue's defacement in Brooklyn: all these magnify the Anti-Defamation League's recent report detailing how attacks against Jews in America having surged this past year, and that Jews are victims of more than half of the reported hate crimes in this country, although we represent less than 2% of the population.
I posted the incident on Facebook shortly after it happened. A few hours later, Facebook removed the post claiming my remarks violated their "community standards around hate speech." I appealed the decision, and noted that there need be fine tuning of the algorithm to differentiate between hate speech and reporting hate speech.
After a day or so, the post was restored but not without being having been repurposed by various right wing news outlets and shared virally on social media.
>> No One Who Praises an anti-Semite Like Louis Farrakhan Can Call Herself 'Progressive'
I've thought a bit about this experience since its occurrence.
The incident on the train stems from anti-Semitism, plain and simple. The ignorance behind Farrakhan's supporters must be combated with vigilant education. Part of that education is understanding that it is our collective duty to speak up against hate speech and not allow it go unanswered.
As we know, hate speech can certainly lead to hate crimes and violence. Yes, it was a crowded subway full of tired New Yorkers, but what might it have looked like if a fellow commuter rose and simply stood beside me as I was verbally accosted?
The removal of my post on Facebook reflects the change needed within the social media giant in addressing hateful language, a topic I have written about, detailing the need for chaplaincy in Silicon Valley. While some online commenters were quick to assume Facebook's flagging was due to some conspiracy theory where the "Left" controls the social media narratives vis-a-vis anti-Semitism, most commenters were simply disappointed and alarmed that a reporting of a hateful incident led to its removal.
The bottom line is that Facebook must recognize its enormous and growing power to disseminate important news; while it should regulate hate speech, it cannot afford to make a mistake like it made by removing my post.
But with the bodies of the Pittsburgh attack now buried and the anniversary of Kristallnacht this week comes an opportunity for further reflection.
My grandmother, a Holocaust refugee from Berlin, noted pointedly that the difference between now and 1939 is that the police then came not to put out the fires burning in property owned by Jews, but to make sure the fires wouldn't spread to other ("non-Jewish") buildings. Today, the Jewish community has numerous allies covering all manner of political, ethnic and religious affiliations, not to mention a Jewish state having been established too.
Despite that, Jews remain a target, and our response to that targeting has been not unity but splintering - as splintered as the urban and rural, blue and red divide of this country that has been most hospitable to us.
The Jewish left needs to reckon whether or not the leaders of the Women's March, like Linda Sarsour and Tamika Mallory, get another free pass as Farrakhan's vile hate speech remains in the spotlight. While we agree with the ideals of the Women's March and want to show solidarity, we cannot divorce ourselves, especially after such a violent year against Jews, from the movement's failure to denounce the tolerance of anti-Semitism and viciously anti-Israel sentiments.
The right also needs to ponder whether Farrakhan's longstanding sympathy for Trump's positions, which has now turned into outright support, in addition to the U.S. president's own undying hesitancy to denounce white supremacy, might be enough grounds to question their allegiance.
While the move of the U.S. embassy to Jerusalem was a welcomed realization of an ancient truth for the traditionalist communities, can we acknowledge that anti-Semitism does not only refer to anti-Israel attacks? Can Orthodox Jews not recognize when the president and the Republican party uses the language of "globalist" and "global [financial] special interests," they are adopting the Protocols of the Elders of Zion playbook?
The right is right that the Pittsburgh shooter thought Trump was too sympathetic to Jews, too much of a "globalist." Then again, the left is also correct that he targeted Tree of Life Synagogue because of their welcoming of refugees.
Even if we have no interest in being persuaded from our political affiliations, can we communicate our choices in a civil manner that upholds one other's dignity? What if, instead of retreating into our respective corners and recycled talking points, we emerged from this dark chapter of U.S. history even more gracious and kind-hearted?
Beyond social media point-scoring and subway taunting, can we Jews keep hold of our soul and unite against our common enemies of ignorance, intolerance and injustice? After all, attacking each other is doing our enemies' work for them.
Rabbi Avram Mlotek is the co-founder of Base Hillel, an organization that empowers pluralistic rabbis to turn their homes into meeting points for Jewish engagement. Twitter: @RabbiAvMlotek
ICYMI
Ken Burns' Brilliant 'The U.S. and the Holocaust' Has Only One Problem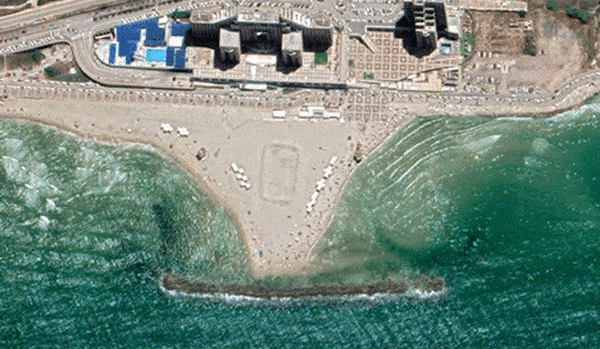 Facing Rapid Rise in Sea Levels, Israel Could Lose Large Parts of Its Coastline by 2050
Lapid to Haaretz: 'I Have Learned to Respect the Left'
The Mossad's Fateful 48 Hours Before the Yom Kippur War
As Israel Reins in Its Cyberarms Industry, an Ex-intel Officer Is Building a New Empire
How the Queen's Death Changes British Jewry's Most Distinctive Prayer