Opinion |
Under Trump, Violence Against Jews Will Only Rise. We Must Be Prepared
For two years, Trump has incited, race-baited, and immigrant-bashed, to the delight of America's far right fanatics. To the surprise of absolutely no one, they are now killing Jews. Countering them, with our allies, is a battle we must fight, and win
U.S. President Donald Trump and first lady Melania Trump stand with Rabbi Jeffrey Myers as they place stones at a makeshift memorial outside the Tree of Life synagoguein Pittsburgh, October 30, 2018
Credit: \ KEVIN LAMARQUE/ REUTERS
America's fanatics - the white supremacists, the militias, the neo-Nazis, the anti-Semites - are now shooting at their enemies, sending bombs to our leaders, threatening reporters, and engaging in the kind of brazen lawlessness that generally characterizes third-world countries and banana republics.
And to the surprise of absolutely no one, they are now killing Jews.
>>Trump Didn't Pull the Trigger on Jews in Pittsburgh, but He Certainly Prepped the Shooter
The shootings at the Tree of Life synagogue in Pittsburgh have left American Jews shocked, horrified, and in many cases very afraid.
But not surprised.
After all, America's elected leader has spent almost two years inciting white against black, native-born against foreign-born, citizen against immigrant, and the "people" against "elites." And if we Jews know anything at all from our long experience as an oppressed minority, it is that bigotry, once unleashed, ultimately strikes at the Jews.
Yes, President Donald Trump is not directly and legally to blame for the deaths. He has not called for killing, and he has avoided explicitly anti-Semitic language.
But when tribalistic hatreds are tearing our country apart, he has chosen to play to the fears of Americans. Instead of offering real hope in a time of trouble, he has preferred to talk tough on immigrants, evoke the image of dissolute Hispanics storming our borders, and rant about "globalists" and George Soros as the puppet masters of an international economic conspiracy.
As Congressional candidate Tom Malinowski has written, "These words are like sparks to the gasoline of disturbed minds."
If the president were doing his job, Americans would be turning to each other and not on each other. But instead, Mr. Trump has encouraged the crazies, and innocent Americans have been targeted and killed, Jews included.
Aware as we are of the dangers that we face here, what should Jews - in America and around the world - be doing and expecting right now?
We should expect violence against Jews to increase, and prepare accordingly.
The overwhelming likelihood is that we will see more anti-Semitism in the years ahead, including Jew-hatred of the violent sort.
America is beset by a series of economic and political challenges that have no simple answers. This is a dangerous time for our country. And to get through these times, America desperately needs a leader who will appeal to people's hopes and not their fears.
But Donald Trump cannot do what is needed. Whatever lingering hopes we might have had that he could rise to the occasion were smashed to smithereens by the events of the past week.
Wouldn't domestic terror and assassination attempts on his opponents be the kickstart to make him try harder to be the president of all Americans?
Obviously not. Shooting Jews in a synagogue and blacks in a shopping mall didn't matter. Sending bombs to former presidents didn't matter. Apart from offering a few perfunctory acts of consolation, the president could not transcend the race-baiting, media-baiting, and immigrant-baiting for which he is known. He is the president of his base, and of his base alone.
And what of the upcoming election? While it is vitally important to the well-being of the country, when it comes to anti-Semitism, it will make little difference.
The country desperately needs a Democratic Congress and checks and balances in our government, but as long as Trump is president, the revival of anti-Semitism will continue apace. That is the American reality.
We should reconnect with our Christian friends, neighbors, and allies and rebuild a religious coalition against anti-Semitism in America.
This coalition, of course, should also include Muslims, Hindus, Buddhists, and other religious groups. But Christianity is the numerically dominant religion in America, and ties with Christians must therefore be our first concern.
The anti-Semitism that we now see does not emanate from Christian sources, but if current trends continue, it will begin to seep into every crack and crevice of American life, and combatting it will be impossible without the strong backing of Christian leaders.
In theory, religious alliances with Christians already exist in America, but only a relative handful of Jews and Christians engage in ongoing dialogue, and it is not a matter of significant importance to either religious community. And as some Christian leaders and scholars have already noted, it is simply a historical fact that a legacy of hatred of Jews has dominated Christianity for much of the last two thousand years.
In light of this history, it would be best for Jews and Christians working together to take the initiative on fighting anti-Semitism before it spreads beyond extremist circles.
We should take reasonable precautions to assure the safety of our synagogues without turning them into fortresses.
A number of European Jewish leaders have already offered American Jews advice on how their synagogues and Jewish institutions can be turned into safe spaces. They propose setting up barriers, providing armed guards, and reconfiguring synagogue architecture to enhance security.
Their intentions are good, but their advice is questionable. In most cases, what they are proposing just won't work in America.
Yes, doors can be locked during the week, volunteer guards can be recruited, and on special occasions, off-duty police can be hired for protection. But America is a big country, with literally thousands of synagogues, not to mention Federations, JCCs, and Jewish organizations of every shape and size.
The largest synagogues and major federations can afford to hire armed guards on a regular basis. But mid-sized and smaller synagogues do not have the resources to provide this kind of protection. And sprawling suburban synagogues are virtually impossible to protect without massive expenditures.
What's the answer? Commonsense suggests some modest adjustments to synagogue routine. But the simple fact is that attending synagogue in the future will entail a greater measure of risk than before, albeit a very small one. Most Jews will be prepared to take that risk, and in fact will be anxious to maintain the openness and welcoming nature of their congregations and communities.
At the same time, they will demand from the president two things: first, that he limit access to guns and stand up to the NRA - the real criminals' lobby in our country; and secondly, that he provide full backing to the FBI and intelligence services.
These services, in addition to local law enforcement, are essential to preventing domestic terror. Ironically, or not, in his two-year effort to destroy the Mueller investigation, these are the very people that the president has gone out of his way to attack, discredit, and embarrass.
After Pittsburgh, we saw that our national law enforcement apparatus carried out its duties promptly and impressively. Keeping that apparatus intact should be a top priority for Jews and all Americans.
We must do what is needed so that Israel and American Jews can stand together at times of crisis - and this means Israel must recognize Reform and Conservative Judaism.
Enough! Even when Jews are lying dead on the floor of their Pittsburgh synagogue, Israeli Orthodox leaders are questioning their Jewish identity.
According to the Israeli press, Israel's chief rabbis refused to say that the massacre took place in a synagogue, because the synagogue is affiliated with the Conservative movement. Pittsburgh has now become yet another case of the so-called "chief rabbis" declaring to Reform and Conservative Jews that their Judaism is not Judaism and their rabbis are not rabbis.
The relationship between Israel and American Jews is symbiotic, mutually supportive, and reciprocal. And shame on anyone who attempts to impair the vital link between the Jewish people's two greatest communities.
The Prime Minister said the right things here. And Naftali Bennett, the Diaspora affairs minister, proclaimed before boarding a plane to Pittsburgh that, "as far as I'm concerned, every Jew is a Jew." Now, on the one hand, that is very nice. But on the other, why in heaven's name should such a statement even be necessary?
If the Israeli government were to extend official recognition to Reform and Conservative Judaism, then what the "chief rabbis" say would be of no interest to me. If they have a personal opinion, so be it. I would be secure in knowing that the Jewish state – my homeland, too – recognizes my Judaism, and that would be enough.
But the Jewish state does not recognize my Judaism. And the result is that it has, unnecessarily, inflicted grievous wounds on many, many Jews whose love of Zion is deep and true. Minister Michael Oren, writing in the New York Times, said that the time has come for Israel to extend such recognition. He is right, and the government of Israel should listen.
This week of Pittsburgh has been a disastrous week for American Jews.
Our president has once again disappointed us, fearing difference, shunning half of his own country, and refusing to make space in America for those who sing a different song.
Politicians of the right are once again all singing from the same songbook, unwilling to challenge the president on fundamental values.
And the gun industry continues to market its deadly products, this time to fanatic haters of Jews, producing bloodshed wherever it goes.
But there is also hope.
Our Christian and Muslim neighbors console us, some of them promising to fight the good fight, to rebuild together our neighborhoods and our nation, and to revive the American spirit.
And the State of Israel has comforted us, feeling our pain and terror. It has tightly embraced us. Yet it has yet to embrace us wholeheartedly, with an embrace that says we are one people. We await this fateful step.
And we American Jews, with the support of our people and our neighbors, intend to take on the Jew-haters, to go on the moral offensive, and to counter the bumper-sticker slogans and cheap platitudes of our political season. We are intent on striving for pluralism and mutual respect, even while the purveyors of hate dominate our talk shows and manipulate the media.
We are determined to remember Pittsburgh - but not just as a slogan; to remember its dead - but not as passive, unrequited victims. We're determined to remember Pittsburgh as a battle for justice and coexistence - and a battle that we fought and won.
Eric H. Yoffie, a rabbi, writer and teacher in Westfield, New Jersey, is a former president of the Union for Reform Judaism. Twitter: @EricYoffie
Click the alert icon to follow topics:
ICYMI
Ken Burns' Brilliant 'The U.S. and the Holocaust' Has Only One Problem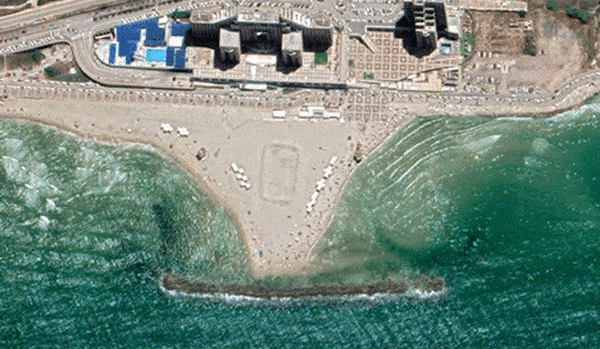 Facing Rapid Rise in Sea Levels, Israel Could Lose Large Parts of Its Coastline by 2050
As Israel Reins in Its Cyberarms Industry, an Ex-intel Officer Is Building a New Empire
How the Queen's Death Changes British Jewry's Most Distinctive Prayer
Chile Community Leaders 'Horrified' by Treatment of Israeli Envoy
Over 120 Countries, but Never Israel: Queen Elizabeth II's Unofficial Boycott