Analysis |
From Pittsburgh to Paris, Five Lessons for Jews Everywhere
While the past six years have seen a number of lethal attacks on Jews in Europe at the hands of Muslim immigrants, the Pittsburgh shooting shows we have returned to the real and present threat of far-right racism
Members and supporters of the Jewish community hold a candlelight vigil in remembrance of the Pittsburgh synagogue shooting, Washington, October 27, 2018.
Credit: AFP
In a string of attacks on a Jewish school, a community center, a museum and a kosher grocery in three countries across Europe between 2012 and 2015, 13 people were murdered. All these attacks had one thing in common: They were carried out by Muslim immigrants or the sons of immigrants.
On Saturday, 11 people were killed at the Tree of Life synagogue in Pittsburgh by an American who blamed the Jews for helping immigrants.
It's an irony as cruel as the one back in the days when Jews were attacked simultaneously for being capitalist parasites and dangerous communists. Or the more modern irony highlighted by Amos Oz, who wrote of the graffiti on the walls of Europe saying "Yids, go back to Palestine" and of the subsequent demand: "Yids, get out of Palestine."
Putting any act of violent hate into political context is difficult and often obscures wider meanings. Everything is political, and if you try hard enough, there are always political reasons to hate Jews. Too much political context excuses hatred.
So how can we put the murder of Jews in Europe and the United States into one context when the political motives are on the surface contradictory?
In the space of just six years, the way we speak about anti-Semitism has evolved rapidly. When Jews were being killed in Europe, we spoke of the threat coming from Islamist terrorism. Following the manifestations of Judeophobic sentiments in Jeremy Corbyn's Labour Party in Britain and movements such as Black Lives Matter in the United States, we began talking of anti-Semitism within the radical left.
In recent months, with the poisonous campaign – reaching from Eastern Europe to America (encompassing parts of the right-wing in Israel as well) – against George Soros, overladen with classic themes from the "Protocols of the Elders of Zion," we finally returned to noticing the very real and present threat from the racism of the far right.
But no one in their worst nightmares imagined that the threat would come home so soon in the shape of the biggest anti-Semitic attack in the history of the United States.
So where does the threat to Jewish life lay? Islamists? The radical left? The far right? And we haven't mentioned the never-ending argument over how and when anti-Zionism and anti-Semitism overlap.
How similar is the situation of Jews in Europe and America right now? In every murderous anti-Semitic attack in Europe in the last decade, it was a Muslim immigrant, or son of immigrants pulling the trigger. And on Saturday in Pittsburgh, the murderer was a white supremacist who hated Muslim immigrants with the same murderous passion he held for Jews.
In some ways, it is less complex to relate to a violent crime carried out against Jews in which the Middle East is not a major part of the issue. For many liberals, and liberal Jews, the dichotomy of racism coming from the fringes of the right – where we have such a long history of being hated and have so much history of facing – is easier to comprehend.
But there are shared attributes to all attacks today on Jews in the Diaspora. In all of them, Jews are seen as "the other" that spread evil through the world. In all of them, it's a new mutation of the old virus, spread by online conspiracy theories – of which there are plenty on both ends of the political spectrum, with many websites catering to both.
Every Jewish community is unique in the circumstances and challenges that its members face. We must give American Jews the respect, solidarity and space to grieve that other communities expected when murder struck. But also we have to look beyond the particular political predicament they are now facing with the rising tide of supremacist racism, shamelessly fueled by U.S. President Donald Trump, and draw lessons from this wider trend of violence against Jews that has crossed the Atlantic.
Here are a few of the lessons we should learn...
1. Respect every Jew's homeland – In the wake of the attacks in France, Belgium and Denmark earlier this decade, there was a pervasive tone from Jewish-American writers of "What are Jews still doing in Europe?" We've heard similar things in their coverage from afar on the Corbyn saga. Following Pittsburgh, some European Jews were already commenting on the fact that their synagogues have for decades operated within fortresses and armed security is a way of life, while American Jews have been blessed not to have that level of constant vigilance – and I'm not even going to dwell on some of the Diaspora shaming that is prevalent in the Israeli media after any anti-Semitic attack in the world.
It is disrespectful to Jews to suggest that they have no business living in their chosen homelands. Any Jew with a platform – and thanks to social media we all have a platform today – should observe Hillel's dictum on this: Don't question the right of fellow Jews to live in security in Pittsburgh or Paris, as you expect them to respect your right to security in your hometown. By questioning that right, we are doing the anti-Semites' job for them.
And no, moving to Israel is not the solution. It's an individual choice that the overwhelming majority of Diaspora Jews are not considering.
2. Israel should stop interfering – Israelis should occasionally remind themselves that not everything is about them. There's a fine line between solidarity and paternalism, and Israeli politicians often cross it in the wrong direction. Is the Trump-supporting, African-migrant-bashing Naftali Bennett really the best person to represent Israel in Pittsburgh right now? Does Israel's consul to New York, Dani Dayan, have anything to offer them in their hour of need?
But beyond the bad taste of these empty gestures, Israelis should now be asking their leaders how their embrace of Trump and silence over the rise of white supremacism in the United States, their endorsement of the Hungarian government's anti-Soros campaign, and their intimate relations with just about every far-right government in the Western world – despite the clear warnings of local Jewish leaderships – has helped create a hostile atmosphere for Jews. One doesn't have to be a BDS supporter to reach the conclusion that the Jewish state is hardly helping the Jewish world at this point.
Israeli leaders can show true solidarity: They should stop singing the praises of Trump, Orbán and their ilk. And if, as Netanyahu obviously has, they believe that pursuing these relationships is crucial for Israel's national security, they should have the decency of admitting that the interests of Israel and the Diaspora are simply not the same.
3. On-site security is only of limited use – Trump's first reaction to the Pittsburgh killings was to blame the victims for not having guards posted at the synagogue. Not that anyone expected much better from him, but there is a serious question over what the right level of security is, and how to maintain the correct balance between leading an openly Jewish life and keeping safe.
The Great Synagogue and Jewish Community Center in Copenhagen is a fortress. That didn't save Dan Uzan, who was on guard duty outside. Nor did security at the Otzar Hatorah school in Toulouse save the lives of a teacher and three children shot outside it.
Schools and synagogues can be protected, but how about the streets leading to them? And there are many other locations that can be targeted, like the Jewish Museum in Brussels and the Hyper Cacher in Paris. There's a limit to how many buildings can and should be ringed with electronic fences.
For that matter, no one thought there was a need for security outside synagogues in Israel. That didn't change after two Palestinian men hacked to death five elderly men inside a synagogue in Jerusalem's Har Nof neighborhood and shot a police officer outside in November 2014. The logistics and cost of securing every Jewish building and event are prohibitive. The only way to seriously tackle the threat is on a national level.
4. Xenophobia and violence will always end up harming Jews – One in four American Jews voted for Trump. In Europe, a small but growing number of Jews are also voting for far-right parties. A substantial minority of British Jews voted for Brexit. Many of them do so in the belief that the biggest threat facing them is the growth of Muslim communities in the West and that the far right is somehow "best for Israel."
The Pittsburgh killings are yet another devastating piece of proof of the shortsightedness of that thinking. Xenophobia, even if at first directed toward Muslims and immigrants, will always end up harming Jews.
And levels of violence within a society are also a Jewish concern. That will always be the price of being an easily identified minority. Britain has seen a major rise in anti-Semitic incidents, from left and right, but these have almost exclusively taken nonviolent forms – and this can at least partly be attributed to the lack of available weapons. Racism is bad enough, but racism together with firepower gets Jews killed.
Where anti-Semites can't get hold of guns, they go on Twitter. It's nasty, but it doesn't kill you. In Europe, Jews have been killed in most cases in recent decades by members of terror organizations. In America, every individual racist has three pistols and an assault rifle to shoot up a synagogue.
5. The responsibility is on every government – Jews are secure in countries where the security services have made a priority of combating homegrown racism as well as foreign-inspired terrorism. Priorities are made at the very top. Which is why anti-Semitism may have continued to rise in Europe since 2015, but serious violent attacks on Jews have been much less successful. This is what happens when leaders are serious about recognizing and fighting threats to their citizens.
Trump is ultimately responsible for the safety of American Jews. But does anyone today believe he is serious about fighting anti-Semitism in the United States?
Click the alert icon to follow topics:
ICYMI
Ken Burns' Brilliant 'The U.S. and the Holocaust' Has Only One Problem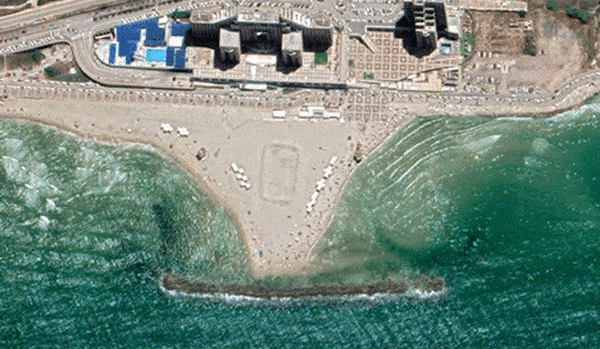 Facing Rapid Rise in Sea Levels, Israel Could Lose Large Parts of Its Coastline by 2050
As Israel Reins in Its Cyberarms Industry, an Ex-intel Officer Is Building a New Empire
How the Queen's Death Changes British Jewry's Most Distinctive Prayer
Chile Community Leaders 'Horrified' by Treatment of Israeli Envoy
Over 120 Countries, but Never Israel: Queen Elizabeth II's Unofficial Boycott