Meet the Bigots Running in the U.S. Midterms (And One of Them Is Jewish)
Meet the Nazi, white supremacist and conspiracy theory-spouting candidates running for the Republican Party in November's elections
Demonstrators opposed to a far-right rally being held near the White House gather in Washington, D.C., August 12, 2018.
Credit: AFP
Here's the good news: Two of the most racist Republican candidates for the House of Representatives no longer have a campaign platform to flaunt their anti-Semitic views.
After Republican voters had their say in party primaries, both Paul Nehlen (Wisconsin) and Patrick Little (California) – whose social media trolling and public provocations won them national attention – lost their races. Although tens of thousands of GOP members voted for them in the primaries (Nehlen gained 11 percent of the vote), their numbers were low enough to keep them off Midterm ballots on November 6.
The bad news? Decisions by state and national Republicans not to waste money by running mainstream candidates in heavily blue areas means that bigoted candidates pandering to a populist and nationalist base are the GOP's nominees in several districts. Republicans will be forced to choose between voting for someone with clearly racist views or abandoning their party in these districts.
In many cases, the Republican Party has tried to preserve its image by denouncing such candidates and withdrawing all support from their campaigns. But the power of the Trump wing of the party – and in some cases the support of the president himself – has shielded some candidates whose campaign platforms and past rhetoric are infused with white nationalist beliefs.
"None of these candidates will win and the seats aren't competitive, so it won't impact control of the House," says Matthew Brooks, head of the Republican Jewish Coalition. Even so, he adds, the RJC has withheld its endorsement or support from those with a record of racism – including, in one particular case, a Jewish candidate.
Brooks says it is unfair to point fingers solely at Republicans. It is just as disturbing, he argues, that "virulently anti-Israel progressive left Democratic candidates" will be on the ballot – and unlike the Republican extremists, several have an excellent chance of making it to Capitol Hill.
But the fact that unashamedly bigoted GOP candidates have made it through to the Midterms lends their views a platform and veneer of respectability. While the Republican Party may have saved money in the short term, the longer-term price for the party's image may be high.
So, who are these racists still standing for Congress?
Arthur Jones
The highest-profile Republican racist on the November ballot is 70-year-old Arthur Jones of Illinois. Jones ran unopposed on the Republican primary ballot in March, receiving over 20,000 votes. His affiliation with neo-Nazi organizations – he was an actual member of the American Nazi Party until 1980 and now heads his own neo-Nazi group called America First – is so undeniable that some Republican leaders have gone beyond distancing themselves from him: They are actively encouraging voters in the heavily Democratic Third Congressional District to cast their ballot for his opponent, Democratic incumbent Rep. Dan Lipinski.
In an unsuccessful attempt to soften his image, Jones told the Chicago Tribune in late July: "There's more to me than being a denier of the Holocaust. I'm an American patriot."
But he couldn't bring himself to stay off the subject: He even brought books to the interview to convince the journalist that no Jews died in gas chambers (he says they died from a typhus epidemic). He also stood by his support for segregation, saying he does not "believe in race mixing." He expressed only one criticism of President Donald Trump: his support for Israel. "They're warmongers. They're going to get us into a war with Iran. That's my biggest disappointment with Trump. … We're totally on Israel's side," he said.
In an effort to give Republicans an alternative in November, former Republican staffer Justin Hanson, 35, recently announced that he would run as a write-in candidate, denouncing Jones as "an avowed Nazi." At Hanson's official announcement event last month, Jones confronted him in person, shouting that he wanted to "debate the Holocaust" with his GOP challenger.
Bill Fawell
Although less prominent than Jones, another Illinois GOP congressional candidate holds such problematic views that the state's Republican Party has disavowed him as well.
Bill Fawell, who will be on the GOP ballot in Illinois' 17th Congressional District, lost his party's backing over controversial Facebook posts that spread Alex Jones-style conspiracy theories.
Fawell used his Facebook campaign page to post information about 9/11, blaming the CIA and the Mossad for the terror attacks in September 2001. In addition, his posts charged that some of the mass shootings in the United States – including the 2012 murder of 20 children at Sandy Hook Elementary School in Connecticut – were "false flag" operations.
After their publication, Illinois Republican Chairman Tim Schneider withdrew his endorsement of the candidate. Fawell "has a problem with the truth and his statements have done a disservice to the individuals who lost their lives from terrible acts of violence," he said. "I disagree with his misguided views and cannot support his candidacy for Congress in the 17th Congressional District."
John Fitzgerald
Although California is rid of the virulent anti-Semite Patrick Little (who spent the summer on a nationwide "Name the Jew" tour), another anti-Semitic GOP candidate, John Fitzgerald, made it through his open primary and will appear on the ballot in California's 11th Congressional District.
Unlike Jones and most of the other far-right GOP candidates, Fitzgerald hasn't even bothered to burnish his extremist views with an "America First" theme. Anti-Semitism and conspiracy theories feature front and center on his campaign website: His homepage features a post railing against Israel and "Jewish propaganda," in a lengthy rant about the 1968 sinking of the USS Liberty. In addition to being a Holocaust denier, like Fawell, Fitzgerald is also a 9/11 "Truther" and says he believes the Israeli government was responsible for those attacks. Robocalls urged voters to choose him in order to "end the Jewish takeover of America."
Just like Jones in Illinois, Fitzgerald caught his local Republican party asleep at the wheel. Because no other Republican mounted a campaign in California's heavily blue 11th district, he managed to finish second in June's open primary, securing nearly a quarter of the vote (over 36,000 ballots).
Fitzgerald's railing against "Jewish supremacism" and preaching of conspiracy theories forced the local Republican Party to abandon its policy of automatically supporting the GOP contender. The party announced that it renounces anti-Semitism and bigotry, and therefore "rejects" Fitzgerald's candidacy and "encourage all voters to do the same."
Seth Grossman
In a surprise twist, a Jewish lawyer called Seth Grossman is among the list of GOP candidates disowned by the party for expressing racist views.
Grossman, the GOP candidate for New Jersey's 2nd Congressional District, has disseminated information and made remarks about black and hispanic people that were so controversial, they caused the House Republicans to withdraw their support for his candidacy.
Grossman won the Republican primary in June and is hoping to win the House seat held for the past 24 years by a fellow Republican, Rep. Frank LoBiondo, who is retiring. Because the seat has been dependably Republican, Grossman was believed to have a chance of winning. But since the controversy regarding his views on race erupted, the Democrats are now confident they can flip the seat.
The state GOP withdrew its support in July after news hit that Grossman had posted an article saying black people "are a threat to all who cross their paths." And before that, liberal groups compiled a record of racist remarks made by Grossman. The website Media Matters for America published a report detailing white nationalist propaganda he posted on social media and had said in speeches. He was recorded in June calling diversity "a bunch of crap and un-American." He has also been quoted as saying that "Islam is a cancer" that has "already infected a billion people," and suggested that today's Africans "wish their ancestors had been taken to America as slaves."
After the remarks were made and reported by the media in July, the National Republican Congressional Committee withdrew its endorsement of Grossman and called for him to drop out of the race.
"Bigotry has no place in society – let alone the U.S. House of Representatives," said National Republican Congressional Committee Chairman Steve Stivers. "The NRCC withdraws our support of Seth Grossman and calls on him to reconsider his candidacy. The people of New Jersey's 2nd District deserve an inclusive Republican candidate who will be a trusted conservative voice in Congress."
Steve King
While most of the candidates who have made racially inflammatory remarks are outside challengers hoping to go to Washington, one is an incumbent running to keep the seat he has held since 2003. Rep. Steve King (Iowa), a pro-Trump Republican House member, has been under fire on several occasions for offensive remarks. Most recently, he refused to apologize for approvingly retweeting an anti-immigrant post by Mark Collett – one of Britain's most high-profile neo-Nazis, who has repeatedly expressed admiration for Hitler and once called himself a "Nazi sympathizer."
Last year, King was slammed by both Democrats and some Republicans for saying America and Europe can't maintain or restore "our civilization with somebody else's babies," warning of liberal efforts to destroy Western civilization through immigration.
King expressed those views while paying tribute to Dutch politician Geert Wilders, who opposes immigration and has spoken out against Islam. King said Wilders "understands that culture and demographics are our destiny."
At the 2016 Republican National Convention, King questioned the contribution to civilization made by nonwhites. In 2013, he described illegal migrant children in the country as having "calves the size of cantaloupes because they've been hauling 75 pounds of marijuana across the desert." And in 2012, he compared immigrants to dogs, saying the United States should only take "the pick of the litter."
Corey Stewart
While most of the extremist GOP candidates are running for House seats, one is gunning for the Senate. Republican nominee Corey Stewart, challenging Sen. Tim Kaine in Virginia, is campaigning with a Confederacy nostalgia message and a call for "taking back our heritage." While not overtly Nazi or white supremacist, his dog-whistle message resounds loudly.
A lengthy New York Times profile on Stewart concluded that "interviews with dozens of his friends, colleagues, supporters and fellow Republicans yielded a portrait of a political opportunist eager to engage the coarsest racial fringes of his party to advance his Trumpian appeal."
Journalists have pointed out that some of Stewart's staff and advisers, and many of his campaign volunteers, have strong "alt-right" and white nationalist ties. And Stewart himself appeared at an event in February 2017 with Jason Kessler, organizer of the Charlottesville Unite the Right rally, before later distancing himself from the white nationalist.
Click the alert icon to follow topics:
ICYMI
Ken Burns' Brilliant 'The U.S. and the Holocaust' Has Only One Problem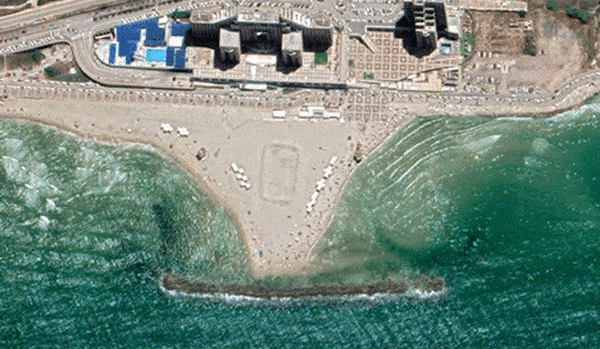 Facing Rapid Rise in Sea Levels, Israel Could Lose Large Parts of Its Coastline by 2050
As Israel Reins in Its Cyberarms Industry, an Ex-intel Officer Is Building a New Empire
How the Queen's Death Changes British Jewry's Most Distinctive Prayer
Chile Community Leaders 'Horrified' by Treatment of Israeli Envoy
Over 120 Countries, but Never Israel: Queen Elizabeth II's Unofficial Boycott