Genetic Testing Says Paul Ryan Is 3% Jewish – What the Hell Does That Mean?
The U.S. House Speaker could have almost as much Neanderthal DNA in him as Jewish, and his genome could be giving off an Ashkenazi 'signal' or just generating random noise, an expert tells Haaretz
House Speaker Paul Ryan on Capitol Hill, Washington, July 24, 2018. The Republican just learned about his Jewish heritage on PBS show "Finding Your Roots With Henry Louis Gates Jr."
Credit: Jacquelyn Martin/AP
The world and Paul Ryan himself were moved by the revelation that the U.S. House speaker is 3 percent Ashkenazi-Jewish with Eastern European roots.
Many of the reactions among the Jewish community were not so enthusiastic, including "I'll go with, what's Bad for the Jews, for $200," and the more practical suggestion "Yo, Jews, let's take up a collection to refund him his 3%" from writer Ayelet Waldman.
Ryan reportedly learned of his minority rootlets while filming an episode of PBS' "Finding Your Roots With Henry Louis Gates Jr." The Harvard University professor claimed to have traced Ryan's heritage back to his 10th great-grandfather, born in 1531 in Germany. It should be noted that this does not necessarily mean Ryan's 10th great-grandfather was Jewish.
As Gates told the Associated Press: "We don't know who that Jewish person was, but we know it was on his mother's German line."
Of course, according to Jewish religious law (halakha), any child who is born to a Jewish mother is considered Jewish. That stands whether the mother was born Jewish or converted at a later stage before having children. So although Ryan's "Jewishness" is from his mother's side of the family, he wouldn't qualify as Jewish halakhically because the Jewish source was a man nearly six centuries ago.
Even so, Ryan was tickled pinkish to discover his Jewish heritage, tweeting, "Guess I need to start saying "L'Chaim" now, too!"
One thing Gates didn't tell Ryan is that, truth be told, being of European origin means he is also statistically likely to have about 2 percent Neanderthal heritage.
Before Neanderthals died out, our ancestors (i.e., Homo sapiens) mated with them, and more than once. The DNA of today's blue-eyed, brown-haired politicians may have anywhere from around 1.5 to 2.6 percent Neanderthal genes, depending who you ask. So that 3 percent "Ashkenazi" component doesn't make Paul Ryan any more Jewish than his Neanderthal component makes him sub-human. (Of course, he would have been 100 percent Jewish halakhically if only his mother had converted to Judaism.)
To be fair, Ashkenazi Jews would also have about 2 percent Neanderthal DNA, points out genetics expert Shai Carmi of the Hebrew University of Jerusalem. The Ashkenazi component would have been added to Paul's family tree about 50,000 years after the statistically possible Neanderthal one.
The genetic test of me
Genetically speaking, what does 3 percent Ashkenazi even mean? Well, 3 percent is theoretically one great-great-great grandfather out of 32 such ancestors, Carmi explains.
Given how distant that is, can it even be said with confidence that Ryan has any Ashkenazi antecedents?
"To put it differently, we can very confidently identify that an individual has 50 percent or 25 percent Ashkenazi ancestry – meaning one parent or one grandparent, perhaps even 12.5 percent (one great-grandparent). But whether we can accurately identify 3 percent is unclear," Carmi says: Maybe yes, maybe it's an artifact.
Apparently, not all Western Europeans conducting genetic analyses tests get an Ashkenazi signal. So maybe the Republican House speaker has a signal of something, Carmi says.
The next assumption is that Ryan's direct Jewish ancestor is unknown – "Somebody who was a Christian German slept with a Jewish German person and that's where that came from," is Gates' explanation – so this 3 percent arose from a corporate genetic test, and the margin of error could be quite stunning.
When you get tested in one of the genomics companies (like 23andMe, AncestryDNA or the Israel-based MyHeritage), they break down your ancestry by comparing your genome with the genomes of "reference" individuals with known ancestry.
"For example, my report comes out as 99 percent Ashkenazi. For an African-American person, this could be 80 percent African and 20 percent European. For Mexicans, they might have, for example, 60 percent European and 40 percent Native-American ancestry," Carmi explains.
These companies have hundreds of people with confirmed European ancestry in their databases; people with confirmed Ashkenazi ancestry, African, East-Asian, etc. Their algorithm determines how much the client's genome is similar to each of those genomes with confirmed ancestry. Then they report the breakdown in percentages.
Jewish signals
Today's millions of Ashkenazim all apparently arose from a bottleneck of just 350 people who lived between 600 to 800 years ago in Europe, according to genetic analysis. Jews in general, and Ashkenazim in particular, have a relatively high proportion of certain mutations that are rare in other populations, but they exist.
"There are no Jewish genes in the sense that there are no mutations that appear in all Jews (Ashkenazi or otherwise) but do not appear in non-Jews," Carmi helpfully elaborates.
So how can any company say you're any percent Ashkenazi? There's no one gene – but there is a signal.
When Ashkenazim marry in Israel, they usually get tested for Tay-Sachs and other diseases. This is because they appear in Ashkenazi Jews at a frequency of around 1 to 3 percent (which is quite considerable), but are nearly absent in non-Jews, Carmi explains. Certain Jewish groups may have mutations that appear in a substantial frequency in Jews (usually in a single community), but almost never in other populations.
A hefty 20 percent of Ashkenazi Jews have a specific combination of mitochondrial DNA mutations (transmitted only from the mother) that is nearly absent everywhere else, he points out.
So while there are no genes that are uniquely Jewish, Ashkenazi Jews do have a unique genetic "signature" that allows them to be identified based on their genomes, Carmi explains.
It isn't about unique mutations not found elsewhere. "Rather, it is the result of small changes in the frequencies of mutations they share with other populations. So some mutations are more frequent in Ashkenazim than in Europeans and some are less frequent. When you have information on hundreds of thousands of mutations for an individual, even small differences in frequency will result in a very clear signature," he says.
What else might Ryan have in his genome? A lot of peoples – all the ones making up the ancestry of today's Western Europeans: hunter-gathering groups, Neolithic farmers, migrants from the Steppes some 5,000 years ago. He could have some Scandinavian blood, and who knows what else.
The bottom line is that Ryan's test results don't mean much because that 3 percent is a really small proportion. "There is uncertainty here," Carmi says. "His result could be just random noise, but it could also reflect a great-great-great grandparent. And if it was his mother's mother's ... mother, I think most rabbis would consider him halakhically Jewish."
That doesn't seem to be the case, though. Ergo, the only way Paul Ryan could really be Jewish is if he converted. Mind you, the new season of the PBS series doesn't actually air until next January, so maybe he will convert by then.
ICYMI
Ken Burns' Brilliant 'The U.S. and the Holocaust' Has Only One Problem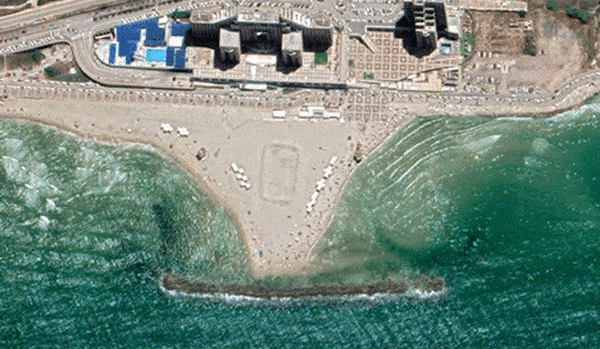 Facing Rapid Rise in Sea Levels, Israel Could Lose Large Parts of Its Coastline by 2050
Lapid to Haaretz: 'I Have Learned to Respect the Left'
The Mossad's Fateful 48 Hours Before the Yom Kippur War
As Israel Reins in Its Cyberarms Industry, an Ex-intel Officer Is Building a New Empire
How the Queen's Death Changes British Jewry's Most Distinctive Prayer