Opinion |
Donald Trump's Orthodox Grandchildren Aren't the Future of American Jewish Life
Don't believe the demographers: Despite their phenomenal birthrate, ultra-Orthodox Jews will never become the dominant group in U.S. Jewish life. And neither will Jared and Ivanka's clubbish, hyper-affluent modern Orthodoxy
Ivanka Trump and Jared Kushner and their children Arabella, Joseph and Theodore Kushner, in Morristown, N.J. June 29, 2018
Credit: Manuel Balce Ceneta/AP
Leading demographers claim that if the world continues to go about its business as usual American Jewry will experience some radical changes by the year 2088. Some are preparing for a future in which Orthodox Jews, who currently represent but 12% of American Jewry, will become its majority and public face.
As the Jewish descendants of Louis Brandeis and Emma Lazarus drift away into the ether of an increasingly multi-cultural America, they claim, it will be Donald Trump's Orthodox grandchildren who stand to inherit the mantle and prestige of being the chief representatives of American Jewry.
>> The New Jewish Elite of the Trump Age: Ultra-Orthodox and pro-Israel Hawks | >> Misreading the Apocalyse: Orthodoxy Won't Save American Jewish Life | Opinion
On the surface, the data seems simple enough: Non-Orthodox Jews on average have a fertility rate of less than 2 children per couple; while the Orthodox average over 4. Multiply all of that by a few decades and voilà: By the 22nd century, the Orthodox, who are currently the smallest, most politically conservative, insular, observant and poor sector of American Jews will become its dominant group.
But such sociological predictions should be carefully examined and fleshed out before being used for determining public policy and the annual allocation of billions of dollars in American Jewish philanthropic funds.
In fact, what at first sight seems to be an inevitability becomes a quite tenuous projection, in light of larger historical trends and available economic data.
For most of the 19th and 20th century, Orthodoxy in the United States was a study in institutional decay. While it claimed the mantle of authentic Judaism, its retention rates plummeted as young Jewish men left behind their black hats and cut their side-locks; women increasingly refused to wear head coverings and skirts. They stopped keeping kosher and began moving up America's socio-economic ladder.
By the mid 1970s, however, demographers had begun to see signs of vitality in Orthodoxy. New civil rights legislation that offered greater acceptance of minorities at the workplace, governmental subsidies for impoverished communities, and newfound pride in ethnic identities all contributed to a noticeable reduction of Orthodoxy's attrition rate by the end of the century.
Sociologists point to four social factors to account for the movement's rebirth in the United States. They include a "passion" about Jewish norms and purpose, the performance of numerous "rituals," a deep investment in "community" and an unswerving commitment to Jewish "education."
These key factors, that the demographer Steven M. Cohen summarizes by the acronym PRICE, have been Orthodoxy's formula for success and flourishing. The question Cohen poses to "the rest of American Jewry is how many others are willing to pay the PRICE for a rich Jewish life."
It is more than ironic that one would employ the acronym of PRICE to justify a prediction that a majority of American Jewry will become Orthodox. While many have begun to reexamine the social and ideological profile of American Orthodoxy's PRICE, none of them contain a rigorous examination of its economic profile and how the actual price of PRICE might affect a long-term prognosis.
A cursory analysis of available data on Orthodox adherents reveals that they can be economically divided into two groups.
A large portion of Orthodox Jews, the sector that has seen the largest growth, come from impoverished Hasidic families that are supported by large scale social welfare programs. Though they average close to six children per couple, 43% of ultra-Orthodox families earn less than $50,000. Lobbying efforts and collective voting translates into kosher pork barrel funds that allow these groups to continue to survive, creating an endemic social welfare class.
Recognizing the severe economic challenges posed by a Haredi lifestyle the group that is more often touted as a model for Jewish continuity are the super wealthy Modern Orthodox Jews, who earn like Episcopalians and increasingly vote like Evangelicals.
Unlike their more frugal ultra-Orthodox brethren, those who identify as Modern Orthodox, an influential subgroup that boasts Joseph Lieberman, Ivanka Trump and Jared Kushner among its adherents, wear fashionable clothing and are among the most affluent and best-educated Americans. Whereas less than 15% of Evangelicals earn over $150,000 a year and a smaller fraction attend post-graduate education, 37% of Modern Orthodox families now earn $150,000 a year and a similar percentage obtains post-graduate degrees.
Indeed, Modern Orthodoxy's appeal has everything to do with PRICE but is best understood through what sociologists would describe as a club-model.
Orthodoxy's norms and mores - that induce members to spend Shabbat together, pay large sums of money to attend all-Jewish private schools, and decrease their ability to socialize with nonmembers - and economic profile have created a unique social constellation in which rewards are measured through both monetary categories as well as the cultivation of social bonds and security.
The club nature of Modern Orthodoxy has already been uncritically recognized its lay leaders, such as Jay P. Lefkowitz, the Bush White House General Counsel of the Office of Budget and Management, who explicitly compare it to a "club," choosing, somewhat oddly, to use the analogy of being "a Jet," one of the West Side Story street gangs.
>> As Modern Orthodoxy Declines, a Jewish Trump-voting Religious Right Is Ascendant | Opinion >> Is Ivanka Trump America's Most Powerful Jewish Woman?
For Lefkowitz, being a member in the club of Orthodoxy demands punctilious observe of a set of highly intricate rules and regulations, but not belief in God, social or economic justice or the ambitions of a larger Jewish civilizational project. What Lefkowitz, however, fails to recognize is the larger socio-economic implications of his apt description.
Modern Orthodoxy's high cost of entry requires that one can afford kosher sushi, making it look like something closer to the Augusta National Country Club than a major American religion.
In fact, the Modern Orthodox community is already reaching an economic breaking point, with its rabbinical and lay leadership warning of an impending economic crisis and prohibitive day school tuition fees and camp costs. The Modern Orthodox club continues with every passing day to give way to the larger and more welcoming welfare model of the ultra-Orthodox.
In other words, if demographers' projections come to fruition then American Jews, who today are one of the wealthiest ethnic groups in America, would by 2088 become one of its poorest.
If that seems far-fetched, it is because it runs counter to everything we know about the history of Jews and the choices those who were once Orthodox have made in the last century.
From 1870-1970 Jews' around the world left Orthodoxy en masse, not only because they rejected its xenophobia, sexism and religious dogmas, but because they knew that the God worshipped by the Orthodox would not put bread on their tables.
The critique against Orthodox economics was a decisive turning point in modern Jewish history. It is what gave rise to the mass migrations to the United States and Palestine at the end of the nineteenth-century and was the basis of virtually all major modern Jewish political movements ranging from Bundism to Zionism.
As the founder of Zionism, Moses Lilienblum explained to observant Jews living traditional lifestyles in the late nineteenth century: "I am not interested in telling Jews to stop keeping the things that are written in the [sacred] books, I only want to tell you.you don't have bread to eat."
While in the 1860s Lilienblum criticized Orthodoxy's moral hypocrisies and intellectual shortcomings, by the 1870s he came to see Orthodoxy's moral and intellectual deficiencies as reinforcing a lopsided economic model comprised of paupers and super wealthy philanthropists. Lilienblum railed against Jews limited economic profiles and the high costs associated with boutique forms of rabbinic Judaism.
When Lilienblum issued his critique of Orthodox economics he was greeted with jeers and denunciation. Fifty years later, Lilienblum's words had become a sina qua non and the bedrock of a new Jewish politics.
Just like in America today, at the end of the 19th century there was a demographic explosion among observant Jews living in Russia. As Lilienblum's comrade and the founder of Jewish socialism, Aron Shemuel Lieberman explained in 1876: "While currently, the children of the yeshiva are deeply conservative (they observe that which has been established and hate that which is new) they possess the capacity to transform the old ideal into the new."
Lieberman correctly predicted that the youth in the yeshiva would not allow itself to remain enslaved to limited economic roles and dependent upon the mercy of millionaire philanthropists.
Once again, Orthodoxy is swelling, its day schools mushrooming, and its consumption patterns far outpacing its production capacities. Some are calling for new philanthropic funds to support an Orthodox Jewish future. But such calls fail to take into account what we know about Jewish history.
As in Lilienblum and Lieberman's day, the children of the Orthodox will leave its ranks and chart their own path - perhaps not now, but eventually. Where they will go is still uncertain. But what is likely is that tomorrow's youth will probably engage in a full critique of Orthodoxy's support for the current occupant of the White House and Orthodoxy's moral-economic shortcomings.
They too will eventually come back to the most simple and basic reason why Orthodoxy is just not a viable option for humanity: It's the economy, stupid!
Eliyahu Stern is Associate Professor of Modern Jewish History at Yale University. He is the author of Jewish Materialism: The Intellectual Revolution of the 1870's (New Haven: Yale University Press, 2018)
Click the alert icon to follow topics:
ICYMI
Ken Burns' Brilliant 'The U.S. and the Holocaust' Has Only One Problem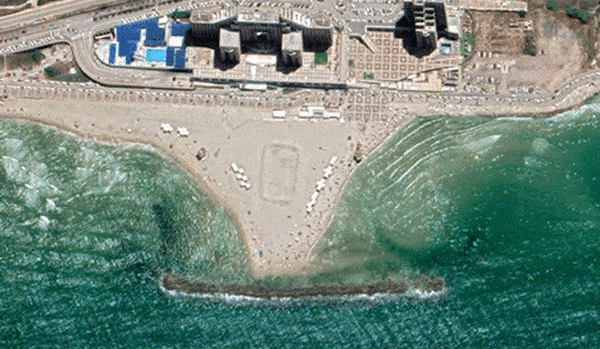 Facing Rapid Rise in Sea Levels, Israel Could Lose Large Parts of Its Coastline by 2050
Lapid to Haaretz: 'I Have Learned to Respect the Left'
The Mossad's Fateful 48 Hours Before the Yom Kippur War
As Israel Reins in Its Cyberarms Industry, an Ex-intel Officer Is Building a New Empire
How the Queen's Death Changes British Jewry's Most Distinctive Prayer