Bobby Kennedy's Little-known Visit to the Holy Land That Made Him pro-Israel – and Got Him Killed
In June 1948, a young Robert Kennedy had four articles printed in the Boston Post on the 'Palestine situation.' What he witnessed would eventually contribute to his assassination 20 years later
This June 5, 1968 file photo shows Sen. Robert F. Kennedy speaking at the Ambassador Hotel, Los Angeles, following his victory in the previous day's California primary election.
Credit: Dick Strobel/AP
Fifty years ago this week, Robert F. Kennedy was assassinated while campaigning for the presidential nomination of the Democratic Party. He was shot on June 5 after a big primary win in California and died the following day of his wounds.
This week also marks the 70th anniversary of a lesser-known event in his rather short life: Between June 3 and June 6, 1948, several weeks after Israel came into existence, the Boston Post published a series of dispatches from the Holy Land carrying the young Kennedy's byline.
Although separated by 20 years, these two events are intrinsically connected. His reporting tour of the Holy Land transformed Kennedy into a lifelong advocate of the Jewish state. Sirhan Sirhan, his Palestinian assassin, would later say his decision to murder the presidential hopeful was prompted by Kennedy's strong pro-Israel views.
>> Why Sirhan Sirhan shot Bobby Kennedy
Not by coincidence, he chose to carry out the act on the one-year anniversary of the Six-Day War. Jerusalem-born Sirhan, who is still in prison, was among hundreds of thousands of Palestinians displaced during the War of Independence between 1948 and 1949.
Kennedy had traveled to what was then still British Mandatory Palestine in April 1948. The reports were published after he returned home – and by then Israel had gained its independence.
During its heyday in the 1930s, the Boston Post – which folded in 1956 – was one of the largest newspapers in the United States. Copies of the original clippings were obtained from the Boston Public Library, where they are now stored.
Kennedy was 22 when he embarked on his travels to the region. Each of the four dispatches was featured on the Post's front page, with an editor's note clarifying that it was part of a series of stories "on the Palestine situation written for the Post by Robert Kennedy, Harvard senior and son of the former ambassador to Great Britain."
The editor's note added that "Young Kennedy has been traveling through the Middle East and his first-hand observations, appearing exclusively in the Post, will be of considerable interest in view of the current crisis."
The first article in the series features a head shot of a smiling young Kennedy alongside the text.
Kennedy's dispatches read more like a travelogue than strictly objective news reports. Rarely does he quote people by name, referring to them instead as "a Jew" or "an Arab." Although he does his best to present both sides of the conflict, he does not conceal his overwhelming sympathy and admiration for the Jews.
Kennedy was based in Tel Aviv for most of the trip, but also visited Jerusalem and other locales. He was fascinated by kibbutz life and deeply moved by his encounters with Holocaust survivors. Shortly after his arrival, while strolling around the streets of Tel Aviv, Kennedy was detained by soldiers from the Haganah (the pre-independence army of Palestine's Jews), who thought he looked suspicious. As he recounted in his dispatches, he was blindfolded and taken to Haganah headquarters for questioning.
Upon his release, the soldiers, who apologized profusely, explained that "one can't be too careful." His reports also included musings on some of the more mundane aspects of everyday life in a conflict – such as being forced to wait over an hour in line at Tel Aviv's post office in order to purchase stamps.
A Jewish state in California
Kennedy's first report was headlined "British Hated By Both Sides." The subhead read: "Robert Kennedy, Special Writer for Post, Struck by Antipathy Shown by Arabs and Jews."
It opened with the young journalist's musings on the 1917 Balfour Declaration, in which Great Britain expressed its support for the establishment of a "national home for the Jewish people in Palestine."
"Certainly, if Arthur Balfour, Britain's foreign minister during the first World war, had realized the conflicting interpretations which were to be placed on his famous 'declaration' calling for a homeland for the Jews, he probably would have drawn it with its meaning clearer and saved the world the bloodshed that its double promises have caused," Kennedy wrote.
In the article, Kennedy recounted a conversation with Jamal Husseini (written "Jemal Heusenni" in the article), a local Arab leader who had suggested to him "that we Americans, who had been so solicitous of the rights of the Jewish people, take the Jews into the United States and set up a national state for them in California."
In this opening piece in the series, Kennedy laid out the arguments of both sides, lamenting that the gaps between them appeared irreconcilable. "It is an unfortunate fact that because there are such well-founded arguments on either side each grows more bitter toward the other," he wrote. "Confidence in their right increases in direct proportion to the hatred and mistrust for the other side for not acknowledging it."
In this initial report, Kennedy sang the praises of Tel Aviv, the first Hebrew city of modern times, noting how it had grown from "a small village of a few thousand inhabitants" to a "most impressive modern metropolis of over 200,000."
"They have truly done much with what all agree was very little," he wrote.
Expressing his admiration for the Jews of Palestine who had joined the Allied forces during World War II, he noted: "They were perhaps doing no more than their duty, but they did their duty well."
Trying to understand why both the Jews and Arabs hated the British so much, Kennedy wrote that he approached a senior British officer with the question. The answer he received was that the British police were to blame. "He called them the 'underpaid uneducated dregs of society,'" Kennedy wrote.
Grandpa's friend at the kibbutz
The second dispatch was headlined "Jews Have Fine Fighting Force." The subhead read: "Make up for lack of arms with undying spirit, unparalleled courage --- impress world."
His lead was nothing less than an ode to the Jews of Palestine. "The Jewish people in Palestine who believe in and who have been working toward this national state have become an immensely proud and determined people," he wrote. "It is already a truly great modern example of the birth of a nation with the primary ingredients of dignity and self-respect."
In his report, Kennedy recounted a conversation with a 23-year-old Jewish woman named Malca (among the few individuals ever identified by name in his dispatches), who, together with her husband and brothers – all of them members of the Haganah – were "the personification of that determination."
The young foreign correspondent heard a horrifying story from Malca about a young Jewish woman who had been shot dead by her brother after it was discovered she had a British boyfriend "and wanted nothing to do with the Jews."
He also wrote in this dispatch about his visit to Kibbutz Givat Brenner, just outside of Rehovot. The visit was arranged, he noted, "through the kindness of a Jew who 40 years ago was in Boston making speeches for my grandfather, John F. Fitzgerald, when he was a candidate for Congress." (Fitzgerald had served two terms as mayor of Boston.)
Clearly intrigued by the concept of communal living, Kennedy described the kibbutzim as "self-sustaining States within a State." He marveled at the willingness of parents in these communities to live separately from their children, "with the result that all but the sick and infirm are able to devote their talents to the common cause."
He concluded, however, that the idea could never work in the United States. "They get paid nothing for they need no money," he wrote. "Everything is financed by a group of elected overseers who get their money by selling what the farms produce. In our country we shrink from such tactics but in that country their very lives depend on them."
Kennedy also recounted a conversation with members of the Irgun, the pre-state Jewish underground militia, who told him "proudly" that they were responsible for blowing up a train that had just killed 50 British soldiers.
The report included an account of Kennedy's visit to a military training camp in Netanya, where he watched a group of young recruits attempt an obstacle course. "For many the flesh was weak," he noted, "but it emphasized all the more what can be accomplished when the spirit is willing." He also observed a graduating class that "gave the appearance that they might well be whipped into a fighting force before much time had passed."
Kennedy devoted considerable space to the Haganah in this report. Although it was officially a volunteer organization, he noted, non-volunteers tended to be shunned by society. By way of example, he reported that he had witnessed a young man being denied entrance to a nightclub because he was unable to present a "Jewish agency 'draft card.'"
"The proprietor refused to have music played or food and drinks served until the young Jew left the premises," Kennedy wrote.
Since no other country will offer them all refuge, the "hardy and tough" Jews of Palestine, Kennedy concluded, have only two alternatives: "They can go into the Mediterranean Sea and get drowned or they can stay and fight and perhaps get killed."
He went on to offer his own prediction of what they would choose. "They will fight and they will fight with unparalleled courage," wrote Kennedy. "This is their greatest and last chance. The eyes of the world are upon them and there can be no turning back."
Calling out the British
The third dispatch was headlined "British Position Hit in Palestine." Its subhead read: "Kennedy says they seek to crush Jewish cause because they are not in accord with it."
Reporting on a visit to Jerusalem, Kennedy noted how progress in the city was defined by access to water. "The Arabs living in the old city of Jerusalem have kept the age old habit of procuring their water from the individual cisterns that exist in almost every home," he wrote. "The Jews being more 'educated' (an Arab told me that this was their trouble and now the Jews were going to really pay for it) had a central water system installed with pipes bringing fresh hot and cold water."
On his journey through Jerusalem, Kennedy also visited the ultra-Orthodox section of the city, where he encountered Jews of a very different mind-set. "They wanted no part of this fight but just wanted to be left along with their wailing wall," he wrote, referring to the Western Wall. "Unfortunately for them," he added, "the Arabs are unkindly disposed toward any kind of Jew and their annihilation would now undoubtedly have been a fact had it not been that at the beginning of hostilities the Haganah moved several hundred well-equipped men into their quarter."
In this third dispatch, Kennedy set out to show that the British were siding with the Arabs against the Jews. By way of example, he reported on a conversation he had with an Arab who had arranged for the escape of a comrade who had blown up the Jewish Agency headquarters in Jerusalem. This Arab told Kennedy he had boasted to a British officer about what he had done. The response of the British officer, as Kennedy reported, was to give him "immediate passage with the remark 'Nice going.'"
The young journalist ended his dispatch urging the U.S. government not to take its cue from the British. "I believe we have burdened ourselves with a great responsibility in our own eyes and in the eyes of the world," he wrote. "We fail to live up to that responsibility if we knowingly support the British government who behind the skirts of their official position attempt to crush a cause with which they are not in accord."
U.S. needs to take the lead
The fourth dispatch, clearly influenced by American fears at the time, was titled "Communism Not to Get Foothold," with the subhead "Jews guard against Red agents in guise of refugees --- want no part of Russian tyrant."
Kennedy noted in this final dispatch "there is no question that Russia is sending agents into Palestine in the guise of refugees," but it is inconceivable, he emphasized, that communism would ever appeal to the local population. "That the people might accept communism or that communism could exist in Palestine is fantastically absurd," he wrote. "Communism thrives on static discontent as sin thrives on idleness. With the type of issues and people involved, that state of affairs is nonexistent. I am as certain of that as of my name."
As hostilities between Jews and Arab intensified, Kennedy reported, there were also small signs of hope. As an example, he noted he had observed Jews and Arabs working side by side in orange groves. "Perhaps these Jews and Arabs are making a greater contribution to the future peace in Palestine than those who carry guns on both sides," he reflected.
And despite their mutual contempt, he concluded, "both sides still hate the British far more deeply than they hate one another."
He ended his four-part series with a plea that seems as relevant today as it did 70 years ago, declaring: "The United States through the United Nations must take the lead in bringing about peace in the Holy Land."
Click the alert icon to follow topics:
SUBSCRIBERS JOIN THE CONVERSATION FASTER
Automatic approval of subscriber comments.

NOW: 40% OFF
ICYMI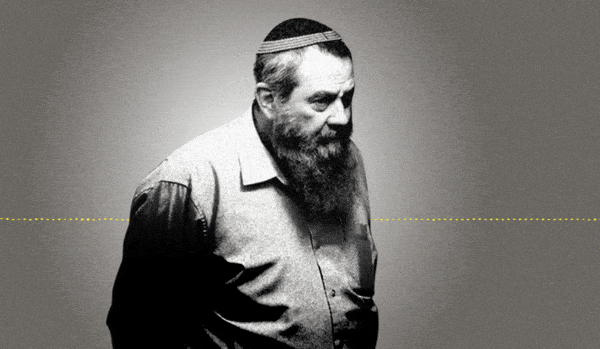 Jewish Law Above All: Recordings Reveal Far-right MK's Plan to Turn Israel Into Theocracy
Why I'm Turning My Back on My Jewish Identity
Down and Out: Why These New Immigrants Ended Up Leaving Israel
The Reality Behind 'The White Lotus' Sex Work Fantasy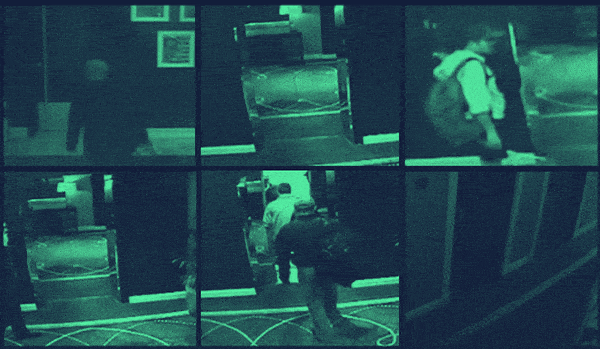 This 'Dystopian' Cyber Firm Could Have Saved Mossad Assassins From Exposure
Comeback Kid: How Netanyahu Took Back Power After 18 Months in Exile