Philip Roth's Legacy: From Obama to Bloom, Words of Praise for One of America's Greatest Writers
'I always joke that my intellectual formation was through Jewish scholars and writers, even though I didn't know it at the time,' said Obama of Roth
In this March 1993 file photo, novelist Philip Roth poses for a photo in New York.
Credit: AP
In 1981, Philip Roth gave a now-famous description of his experience of celebrity in an interview with Alain Finkielkraut in Esquire Magazine. "To become a celebrity is to become a brand name," he said. "There is Ivory soap, Rice Krispies, and Philip Roth. Ivory is the soap that floats; Rice Krispies the breakfast cereal that goes snap-crackle-pop; Philip Roth is the Jew who masturbates with a piece of liver."
His assessment wasn't incorrect: Ask the average reader what they most associate with Philip Roth, and their answer is likely to be the certifiably unforgettable scene from "Portnoy's Complaint" cited by its author as the defining feature of his public persona. Yet on this, Roth's 85th birthday, it's worth taking a deeper look at his exalted status in American letters. What earned him that place, and what effect has his literary dominance had on culture, literary and otherwise? For an answer, we turned to the writers and thinkers who have been influenced by or critically evaluated Roth's work.
1) Zadie Smith
In 2017, Smith delivered the Newark Public Library's Inaugural Philip Roth Lecture; her remarks were published in her recent essay collection "Feel Free" under the title "The I Who is Not Me." In her lecture, she focused on Roth's novel approach to the constraints of authorial identity.
"A few minutes ago I suggested that Philip Roth as much as Portnoy had an impossible identity, back in 1969. I call it impossible because Roth wanted to be 'A Great American Novelist,' which was, at that particular moment, something a Jewish novelist could not yet be. But from 'Goodbye, Columbus' on, he set about furiously writing himself out of that impossibility, a further gift of freedom so large and effective that it seems now like a natural bounty, and people are liable to forget he is responsible for it at all. Alongside Saul Bellow, Roth utterly dissolved the impossible identity of the Jewish-hyphen-American-hyphen-novelist, until the idea of a Jewish man being a Great American Novelist seems as natural and obvious to us now as a California redwood rising up out of the soil."
2) David Remnick
In a 2000 New Yorker profile of Roth, Remnick dwelled on Roth's complicated reception by the American Jewish community. In the midst of that contentious relationship, Remnick writes, "Portnoy's Complaint" was a thrown gauntlet.
"Perhaps it's hard now to imagine how transgressive this all was thirty years ago, hard to picture the outrage, so much more intense than what had been aroused by 'Defender of the Faith.' To this day, ethnic fiction too often asks to be loved purely for its affiliations, its purity and virtue; this was a voice in struggle with its affiliations, in rebellion, against purity. It did not ask to be loved, and it often wasn't. Certainly not by the ethnic leadership."
3) Harold Bloom
In a New York Times review of Roth's "Zuckerman Unbound," the trilogy of novels centered on Roth's alter-ego Nathan Zuckerman, Bloom examined the way in which Roth provided a synthesis of two disparate literary traditions.
"Roth knows that Freud and Kafka mark the origins and limits of a literary culture, American and Jewish, which has an uneasy relationship to Talmudic Judaism and its waning culture. Freud's psychologizing of every religious and moral impulse, and Kafka's imaginative despair as to whether these same impulses ever could find realistic embodiment again, have combined to render problematical the Jewish tradition's hopes for human nature. I suspect that Roth knows and accepts also what his surrogate, Zuckerman, is sometimes too outraged to recognize: breaking a new road causes outrage in others and suffering in himself. Perhaps that is the Jewish version of Emerson's American Law of Compensation: nothing is got for nothing."
4) Vivian Gornick
In a 2008 essay for Harper's, Gornick examined the legacy of Roth, Saul Bellow and their fellow Jewish-American authors whose subject was, more often than not, the odd and infuriating conditions of being a societal outsider. Gornick sees, in "Portnoy's Complaint," a somewhat more sinister rebellion than that identified by Smith and Remnick.
"In 'Portnoy's Complaint,' probably for the first time in Jewish-American literature, woman-hating is openly associated with a consuming anger at what it has meant to be pushed to the margin, generation after generation; humiliated time and again into second-class lives; deprived, in egalitarian America, of a place at the table in matters of social importance. For men like Bellow and Roth, the sense of pent-up outrage was so intense that it was inevitable not only that it vent itself on those closest to hand but that it confuse them with the powers that be. Thus, humiliation goes kinky. Beginning with 'Herzog' and 'Portnoy,' theirs was a literature that screamed, 'Don't tell me I don't run things around here!' — only it was screaming it at the women its authors slept with."
5) Michiko Kakutani
Reviewing the 1997 novel "American Pastoral" for The New York Times, Kakutani, like Bloom, saw Roth as working within two veins of literary thought, each intimately connected to Roth's understanding of Americanness.
As Mr. Roth has observed himself, his books tend to 'zigzag' between the two poles of his imagination: between the willfully decorous ('Letting Go,' 'The Ghost Writer') and the willfully outrageous ('Portnoy's Complaint,' 'Our Gang'), the Jamesian and the Rabelaisian. It's eminently clear that 'American Pastoral' belongs to the first category, and it's also clear that its polite, dutiful hero, Seymour Levov, is the opposite number of such flamboyant egotists as Mickey Sabbath At the same time, Mr. Roth has taken these two contradictory impulses in himself, and used them to limn two contradictory impulses in American history: the first, embodied by Seymour Levov, representing that optimistic strain of Emersonian self-reliance, predicated upon a belief in hard work and progress; the second, embodied by the Swede's fanatical daughter, Merry, representing the darker side of American individualism, what Mr. Roth calls 'the fury, the violence, and the desperation' of 'the indigenous American berserk.'"
6) Adam Gopnik
In a 2017 New Yorker article on Roth's nonfiction, Gopnik examined the discursive strain within Roth's fiction, one of the author's most lastingly influential stylistic choices.
"The editorialist in Roth is part of his art even when he's writing straight fiction. Roth is a dramatic writer inasmuch as he typically begins with an inherently dramatic circumstance or situation: a writer pays a call on his hero, as in 'The Ghostwriter,' or is suffering from unbearable neck pain, as in 'The Anatomy Lesson,' or has become a woman's breast, as in 'The Breast.' But the succession of events is presented more as rumination and reverie — as irony overlaid on incident — than as 'scenes,' something that becomes apparent when they are made into sometimes painfully static movies."
7) Keith Gessen
Gessen, writing in New York Magazine, considered Roth's significance as the contemporary giant of Jewish-American literature, and the ways in which some members of the Jewish intelligentsia saw his dominance as a death knell for much of Jewish culture.
"Roth has, of course, always been Jewish—this has been the content and the force of his fiction. 'I thought of myself,' he once wrote, 'as something of an authority on ordinary Jewish life.' But in a sense Roth did not write Jewish—his language did not employ the Yiddish cadences of Henry Roth or Saul Bellow (or, for that matter, of the English-language translations of Isaac Bashevis Singer). For someone like Irving Howe — who was Roth's intellectual nemesis in the way that Updike was his writerly one, strong where Roth was weak and weak where Roth was strong — Roth was cut off from the Jewish tradition, and had indeed come to represent, as Howe repeatedly wrote, 'the point at which the underground springs of both Yiddish culture and the immigrant experience had finally dried up.'"
8) Barack Obama
In 2010, Obama awarded Roth a National Humanities Medal. Yet even before he was elected President, Obama had Roth's work prominently in his mind. Speaking with Jeffrey Goldberg for The Atlantic in 2008, Obama said that Roth had helped shape his thought about a range of subjects.
"I always joke that my intellectual formation was through Jewish scholars and writers, even though I didn't know it at the time. Whether it was theologians or Philip Roth who helped shape my sensibility, or some of the more popular writers like Leon Uris."
For more stories, go to www.forward.com. Sign up for the Forward's daily newsletter at http://forward.com/newsletter/signup/
Click the alert icon to follow topics:
ICYMI
Ken Burns' Brilliant 'The U.S. and the Holocaust' Has Only One Problem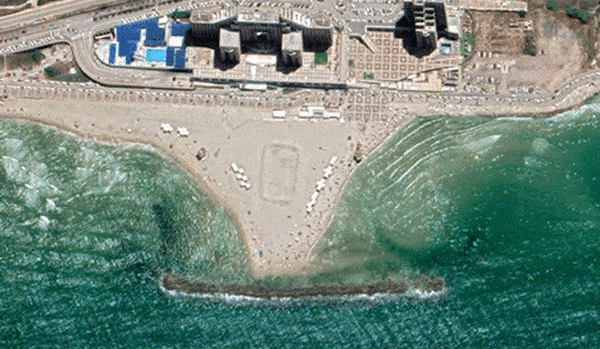 Facing Rapid Rise in Sea Levels, Israel Could Lose Large Parts of Its Coastline by 2050
As Israel Reins in Its Cyberarms Industry, an Ex-intel Officer Is Building a New Empire
How the Queen's Death Changes British Jewry's Most Distinctive Prayer
Chile Community Leaders 'Horrified' by Treatment of Israeli Envoy
Over 120 Countries, but Never Israel: Queen Elizabeth II's Unofficial Boycott