Analysis |
On Iran Deal, Macron Tries to Save Trump and Netanyahu From Themselves
Unlike Bibi's infamous 2015 speech to Congress, the French president eviscerated the president's policies while keeping him happy
Emmanuel Macron, France's president, gestures after speaking to a joint meeting of Congress at the U.S. Capitol in Washington, D.C., U.S., on Wednesday, April 25, 2018.
Credit: Bloomberg
In two weeks, on May 12 or possibly earlier, the earth will shake. There is a slim to nonexistent chance that U.S. President Donald Trump will decide at the last minute to extend the Iran nuclear deal, in which case the aftershocks will be relatively minimal. Prime Minister Benjamin Netanyahu might be flummoxed and Trump could get into political hot water, but chances to organize an international coalition against the Iranian expansion into Syria might improve. On the other hand, if Trump decides to decertify the Joint Comprehensive Plan of Action and to reimpose suspended sanctions — as Netanyahu, French President Macron and others have predicted — the geostrategic arena could convulse. The foundations of the already destabilized Middle East will wobble, and could eventually collapse.
To really understand the Middle East - subscribe to Haaretz
Most of the world supports the nuclear deal signed on July 15, 2015, including top security officials in Israel and the United States. Despite its flaws, they see the JCPOA as preferable to all possible alternatives. Supporters of U.S. withdrawal from the deal, on the other hand, include American hawks, Iran's Sunni enemies led by Saudi Arabia and Netanyahu, who claim that the nuclear deal is so bad that its termination is worth any price. In their view, the fatal flaw of the agreement isn't in its details but in the very fact that it was concluded with the Ayatollah regime in Tehran, which must be removed.
Tehran will hold the key to the magnitude of the upheaval on the Middle East Richter scale. It could decide to stick to the deal, despite Trump's move, in order to drive a wedge between Washington and the five other signatories to the deal, including its allies in Berlin Paris and London, and to cast itself internationally as an innocent victim of perfidious America. If, on the other hand, Tehran chooses to claim that Trump's withdrawal releases it from its commitments under the JCPOA and enables its to resume its nuclear program, the stage could be set, as Trump implicitly threatened this week, for a U.S. military strike and for the chain reaction that could lead to regional conflagration.
>> Explained: What happens if Trump pulls out of the Iran nuclear deal? ■ Mattis breaks with Trump, says Iran deal includes 'robust' verification ■ Trump's resolve to withdraw from Iran deal hands Tehran a key diplomatic win | Analysis
All of the above scenarios could cost Trump dearly. Military action against Iran could entail retaliation against U.S. forces and civilians as well as closer but no less tempting targets in Israel and Saudi Arabia. A more reserved Iranian reaction could isolate Washington, damage ties to Europe and cast America as a rogue country that reneges on a signed agreement just because there's a new guy at the White House who doesn't like it. A last-minute decision by Trump to stick to the deal, contrary to expectations, will certainly disappoint those who are already drooling at the prospect of the JCPOA's impending demise, but its main and possibly decisive impact could be on Trump's fragile ego: He will be reneging on an unequivocal campaign pledge, will have failed, like with Obamacare, to obliterate his predecessor's legacy and, worst of all, some of Trump's loyal base might reach the conclusion that the president is a wimp.
In his rather sensational visit to Washington this week, Macron tried to build a ladder that would allow Trump to come down from the high tree of his pledges to scuttle the nuclear deal. Macron borrowed the term "new deal" from Franklin Roosevelt and tried to sell Trump on the idea that the existing JCPOA along with side agreements being negotiated by U.S. and European officials in Geneva could be marketed as a new and improved version of the "insane" agreement that Trump often rails against. Macron is suggesting, without seeking British or German pre-approval, that the JCPOA be extended in order to counter its opponents' focus on "sunset clauses" that could allow Iran to renew its nuclear program within seven to 13 years, depending who you ask. The hawks prefer an immediate confrontation that could destabilize the regime in Tehran and possibly demolish Iran's nuclear infrastructure, over years of nuclear tranquility during which Iran could recover economically, expand geographically and prop itself up militarily.
In a show of European unity, Angela Merkel will come to the White House on Friday to reinforce Macron's message, in sterner language perhaps, but then again, Trump's ear will far less attentive. The calm and cautious German chancellor doesn't hide her distaste the brash and quarrelsome U.S. president, while Macron went out of his way to smother Trump with flattery and sweet talk that have raised eyebrows in many skeptical world capitals. But that's how Macron captured the White House on Tuesday and neutralized the American right's traditional hostility to France and that's how he succeeded in delivering a speech in Congress on Wednesday that was a firm rebuttal of everything that Trump stands for, and to do so without sparking White House ire while capturing the hearts of Democrats at the same time. Macron may be pint-sized by the standards of American politicians and his English sounds like the Steve Martin version of Inspector Clouseau in the Pink Panther, but if they could, the leader-less Democrats might have recruited Macron there and then as their candidate in 2020.
Macron quoted Roosevelt in his speech to Congress as well, citing "the only thing you have to fear is fear itself" from FDR'S 1932 Inaugural Address, which is pretty rich, historically speaking, given that no U.S. president has ever detested his French counterpart more than Roosevelt reviled Charles de Gaulle. Like most French presidents, Macron also harbors imperial ambitions and, like De Gaulle, he also seeks to place France in particular and Europe in general on the same playing field as the superpowers. Unlike de Gaulle, however, whose arrogance infuriated Winston Churchill as well, Macron is trying to neutralize Trump with a warm embrace, which is currently unique on the world stage, while trying to fill the void that Trump has created in the leadership of the free world. If you are looking for a leader who is no isolationist and no nationalist, one who doesn't support tariff walls on free trade and doesn't maintain global warming is a Chinese hoax, Macron told liberal America, then I'm your man.
Macron's speech provided a kind of mirror image to Netanyahu's famous — or infamous, if you prefer — speech to Congress in March 2015. Both leaders sought to use the Congressional platform to improve their standings at home: Netanyahu was about to go to elections that seemed a lost cause at the time, while Macron is facing backlash for his ambitious reforms and struggling with plummeting poll numbers, less than a year after his sensational victory in last May's elections. Both speeches were riveting and dramatic. Both were directed against a sitting president, and delivered right under his nose. In Netanyahu's speech Republicans cheered wildly while in Macron's it was the Democrats who were enthused, but the main difference between the two events is that Netanyahu came to Congress against Obama's will while Macron waltzed in on the red carpet that Trump rolled out for him. Netanyahu was perceived as taking sides in America's bitter political battles, while Macron maneuvered Trump and the GOP to cheer him on, even when he was taking down their beliefs and policies.
For now, however, it seems that Macron has failed. As he left Washington, he tried to limit the political fallout of his expected repudiation by lowering expectations and predicting that Trump will indeed abandon the JCPOA. In the Prime Minister's Office in Jerusalem, on the other hand, they will probably be handing out Cuban cigars and popping pink champagne if and when Trump decides to bolt. If Netanyahu had succeeded in imposing new elections in June, as he had originally planned, he might have come to the campaign with a dowry that includes the transfer of the U.S. Embassy to Jerusalem as well as the elimination of the Iran deal. The more elections are delayed, on the assumption that he is the Likud candidate, Netanyahu might have to struggle with the potentially harmful consequences of the achievements that is touting. The embassy move and Nakba Day events at the Gaza fence, which come only a few days after the Iran deal deadline, could spark widespread violence in the territories while Trump's decision could cause regional tensions and confrontations. In a worst-case scenario, both will happen simultaneously.
Netanyahu assumed a heavy responsibility when he decided to be the only international leader who exerts both private and public pressure on Trump to "fix or nix" the Iran deal, knowing full well that the former is out of the question and thus the latter inevitable. Without any significant public debate in Israel, Netanyahu is pressing Trump to make a decision that could exact a heavy price from the U.S. but more so from Israel, especially if Iran and Hezbollah decide to let loose their heavy arsenal of missiles.
In case of a regional breakdown and possibly war, Netanyahu will inevitably be seen by the world as the usual suspect and the instigator in chief. He could and will be used by Trump and the American right as a scapegoat and whipping boy if things go south, as they usually do when the U.S. decides to intervene in the Middle East. If the Middle East is indeed headed for violent paroxysm in the wake of a U.S. decision to ditch the Iran deal, the least one can say about Macron is that he has earned the right to tell both Trump and Netanyahu: "I told you so!"
Click the alert icon to follow topics:
SUBSCRIBERS JOIN THE CONVERSATION FASTER
Automatic approval of subscriber comments.

NOW: 40% OFF
ICYMI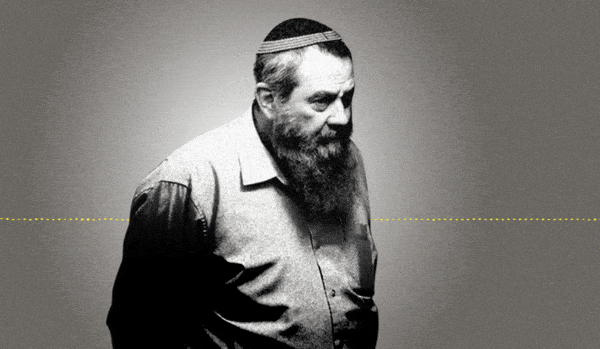 Jewish Law Above All: Recordings Reveal Far-right MK's Plan to Turn Israel Into Theocracy
Why I'm Turning My Back on My Jewish Identity
Down and Out: Why These New Immigrants Ended Up Leaving Israel
The Reality Behind 'The White Lotus' Sex Work Fantasy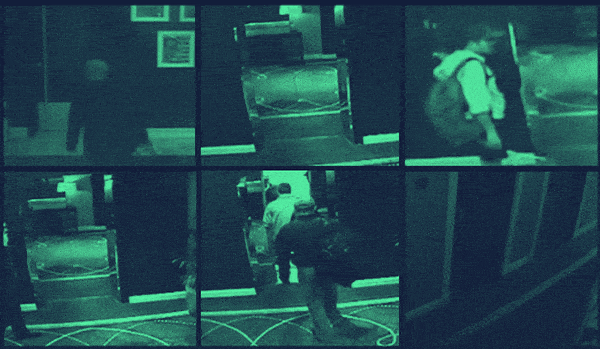 This 'Dystopian' Cyber Firm Could Have Saved Mossad Assassins From Exposure
Comeback Kid: How Netanyahu Took Back Power After 18 Months in Exile