Analysis |
When Trump Fires Mueller, Watergate Could Seem Like Child's Play
Unlike Nixon's shocking Saturday Night Massacre, Trump eliminates his investigators with a gradual drip-drip of poison such as the Nunes memo
Robert Mueller and Donald Trump.
Credit: SAUL LOEB BRENDAN SMIALOWSKI/AFP
In late October 1973, former U.S. President Richard Nixon had to deal with the most dangerous nuclear standoff with the Soviet Union since the Cuban missile crisis, but that was only a distraction. Nixon realized that the Soviet threat to dispatch 50,000 troops to enforce a cease-fire between Israel and Egypt could spark a direct clash between the two superpowers, but he was more engaged with personal survival than world peace. Under the guise of preserving the presidency, Nixon refused to comply with the demand made by Special Prosecutor Archibald Cox to hand over White House tapes that showed his complicity in the cover-up of the 1972 break-in to the Democratic headquarters at the Watergate complex in Washington. When push came to shove, Nixon fired the attorney general and his deputy before coming to the third man in the Department of Justice totem pole, Solicitor General Robert Bork, who agreed to obey the president's command to fire Cox, close down the special investigation and bring it back to justice, which he now controlled.
At the outset, there were some efforts to dub the dramatic events "Night of the Long Knives" but the association with Adolf Hitler's 1934 purge of the brownshirt SA troops seemed like a bridge too far. It's not completely clear where the ultimate term came from – evidence points to the Washington Post's late and great Jewish humorist Art Buchwald, who was hosting a birthday party at his home – but within a few weeks the events of October 20, 1973 came to be known as the "Saturday Night Massacre."
>> The Deep State of the Union: Dictocracy. How Trump, Putin and Netanyahu run your life | Opinion >>
"The country tonight is in the midst of what may be the most serious constitutional crisis in its history," John Chancellor somberly announced on NBC. The U.S. media was in such a frenzy that it not only relegated the potential nuclear holocaust in the Middle East to the back pages, it also accused Nixon of ordering American forces and nuclear installations on alert in order to divert attention away from his misdeeds. Nixon claimed then, as U.S. President Donald Trump does today about his own investigation, that the excessive attention being paid to Watergate weakened the country at a time when it needed to be united and strong.
Borrowing from then, pundits are describing the latest events in Washington as "a massacre in slow motion." Contrary to the sudden and politically violent moves carried out by Nixon, which created instant drama and a sense of crisis, Trump is trying to kill Robert Mueller's special investigation slowly, piece by piece. Unlike Nixon, who kept his cards close to his chest in the days leading up to Cox's dismissal, Trump and his aides have been steadily dripping poison meant to undermine Mueller and his investigators, tar them with questionable political motives and implicate them in what Newt Gingrich loonily described this week as a "Deep State" conspiracy to illegally depose the president. His advisers apparently believe, with possible cause, that Trump will escape the terminal injuries sustained by the Nixon presidency if he refrains from dispensing with his perceived enemies in one fell swoop.
Times have changed dramatically, in any event, since Nixon went on television in November 1973 to declare unconvincingly "I am not a crook." Media coverage of the events has intensified immeasurably since then, and with it political polarization, which rewards loyalty to the party and its leader over commitment to the good of the country and the rule of law. Even though Nixon also viewed his investigators as opportunistic prima donnas and political hacks, the media refrained from following his lead. At that time there was a commonly shared, possibly naive belief that there was only one truth, not many, that could serve as the basis for political discourse. This was before the dramatic growth of the right-wing news industry, which manufactures alternative truths as it sees fit, before such a large segment of the population got addicted to persecution complexes and conspiracy theories, before baseless defamation of political rivals turned into such a hot and even admired commodity and, of course, before anyone could have imagined that an inexperienced and impulsive narcissist such as Trump could ever be elected president of the United States.
Nixon, with all his deficiencies, saw himself as a creature of American politics. He worshipped the presidency and convinced himself that he was trying to safeguard it, not himself. Even though he also saw camouflaged liberals in every corner out to get him, he accepted the constitution's system of checks and balances and respected its decisions. Unlike Trump, Nixon didn't see the state as identical to him. He recognized the limitations imposed by law, but tried to get around them in order to save his skin. In this regard, Prime Minister Benjamin Netanyahu, if it's any consolation, is more like Nixon and less like Trump.
Trump, on the other hand, doesn't stop at red lights, and doesn't even slow down for yellows. He doesn't know the rules of engagement in Washington, and therefore doesn't feel bound by them. He is truly convinced that the main function of the federal government is to serve him and to cater to his whims. Which is why he has been heard to talk about "my Justice Department" and why he is blowing his top over the failure of its top officials to stop the investigation of his alleged collusion with Russia during the 2016 election campaign. His anger is compounded by the fact that the people supposedly undermining him are his own appointments.
He rails at Attorney General and dedicated toady Jeff Sessions for recusing himself from the Russia investigation because of his personal involvement without asking or getting prior approval from the White House. He fumes at Deputy Attorney General Rod Rosenstein for appointing such a tough cookie as Mueller as special counsel and for backing him ever since. He sacked James Comey as director of the FBI for carrying on with the Russia investigation, nudged out his deputy Andrew McCabe with a constant barrage of leaked allegations and innuendo and now he has to lock horns with Comey's successor, Christopher Wray, who has vehemently protested the impending publication of the memo concocted by Republicans on the House Intelligence Committee, which is clearly aimed at tarring the FBI and casting doubts on its motivation. Wray, who was described by Trump as "a fierce guardian of the law and model of integrity" before his appointment, has now walked straight into the presidential crosshairs and may soon become the object of a concerted smear campaign as well.
The memo, written by former Trump transition team member and California Congressmen Devin Nunes, is now on the president's desk, awaiting his approval before it is made public. During the State of the Union handshakes, Trump was heard to promise that he would "100 percent" decide to publish and expectations are that the move could come as early as Thursday. The memo apparently alleges that the FBI application to wiretap Trump adviser Carter Page in June 2016 relied, inter alia, on the controversial dossier compiled by former MI6 spy Christopher Steele, which alleged that Russia had amassed damning material with which it could blackmail Trump, including his notorious though not yet corroborated jaunt with three prostitutes in a Moscow hotel. Nunes and his fellow Republicans on the committee claim that the fact the dossier was originally commissioned by Fusion GPS, which was affiliated with Democrats, proves the FBI was investigating Trump's Russia ties with flimsy evidence and for political purposes, no less.
Wray, who saw the Nunes memo only hours before it was sent to the White House, has strongly protested its release. He and other FBI officials claim that it is tendentious and partial and that it cherry picks evidence and thus distorts the truth. In a highly unusual public statement, the FBI even said that publication of the document would harm national security. The memo ignores many other indications that the FBI had about Page's suspicious contacts with Russian operatives, the agency noted. The effort to paint the FBI as serving the Democrats is ridiculous in any case, observers added, given the pivotal role played by Comey's October 28, 2016 letter to Congress about the Clinton emails found on Anthony Weiner's computer, which shifted the momentum of the campaign and may have given Trump the extra oomph he needed in order to eke out a victory ten days later.
But even if moderate and responsible Republicans realize that the Nunes ploy stinks to high heaven, there is no doubt about the heavy damage it could cause. It will provide right-wing media with a supposedly authoritative document corroborating their fabricated reports about a widespread conspiracy involving top investigators and justice officials aimed at frustrating voters' wishes and getting rid of Trump. It would stir up a hornet's nest in Trump's base and thus enhance the motivation of Republicans, who still hope to win primaries and Congressional elections this year, to back Trump to the hilt, no matter what. It will deepen the already extreme political polarization to the point where Congress might turn into a boxing ring in which the two warring parties hammer each other to oblivion, and do little of anything else.
And this is just the appetizer. Trump knows full well that Mueller has already exposed a critical mass of more than a dozen Trump campaign aides who maintained contacts with Russians during the campaign, with no plausible explanation other than collusion. Moreover, Mueller has let it be known that he is just as focused on efforts to obstruct the FBI's and his own investigation, including Trump's role in formulating the initial false explanation for the June 9, 2016 meeting at Trump Tower between Donald Trump Jr. and other aides and a Russian lawyer with close ties to the Kremlin, who explicitly offered to provide damning evidence against Clinton. Of course, one doesn't need a tough investigator like Mueller to investigate the obstruction allegations because, unlike Nixon, Trump operated unapologetically and in broad daylight.
It stands to reason, therefore, that Trump already realizes that he will have no choice but to sack Mueller, sooner rather than later. The only problem is that the man to do it, Rosenstein, who chose Mueller in the first place, is likely to refuse. That will leave Trump with no choice but to emulate Nixon, get rid of Rosenstein and find a complying Justice Department official whose commitment to the rule of law is more pliable.
GOP Senator Lindsey Graham, who alternates between laying lavish praise on Trump and getting on his nerves, said recently that if Trump fired Mueller, his presidency was finished. This was the general consensus when the investigation started, but now there's room for doubt. Like the members of the Israeli Knesset, U.S. Congressmen in 2018 are not made of the same right stuff as GOP lawmakers 45 years ago, who dissociated themselves from Nixon as the evidence against him mounted – never mind the right-wing media inquisitors who will crucify anyone suspected of aiding and abetting Trump's enemies. Given the steady weakening of Washington's checks and balances – and the fact that Trump isn't Nixon – America may be headed toward a constitutional crisis that could make Watergate seem like child play.
Click the alert icon to follow topics:
SUBSCRIBERS JOIN THE CONVERSATION FASTER
Automatic approval of subscriber comments.

NOW: 40% OFF
ICYMI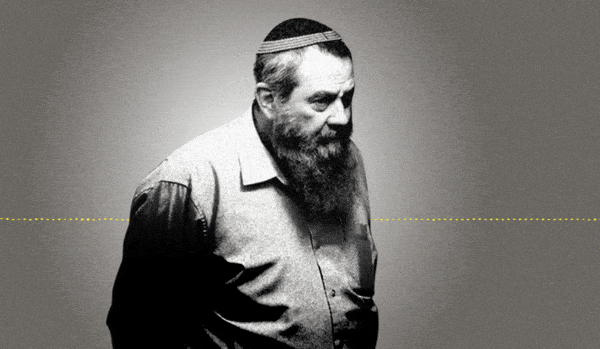 Jewish Law Above All: Recordings Reveal Far-right MK's Plan to Turn Israel Into Theocracy
Why I'm Turning My Back on My Jewish Identity
Down and Out: Why These New Immigrants Ended Up Leaving Israel
The Reality Behind 'The White Lotus' Sex Work Fantasy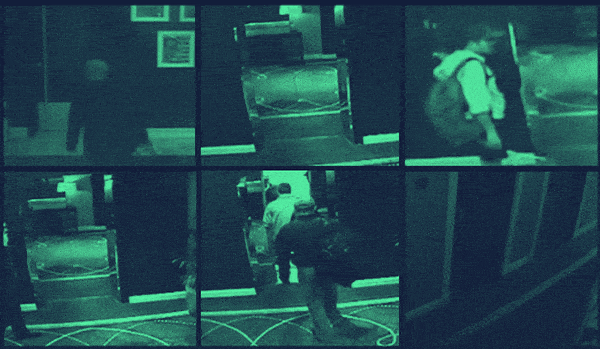 This 'Dystopian' Cyber Firm Could Have Saved Mossad Assassins From Exposure
Comeback Kid: How Netanyahu Took Back Power After 18 Months in Exile