Analysis |
'Fire and Fury': Trump's Israel Policies Crafted by Ultra-right Bannon-Adelson-Netanyahu Axis
Book creates context in which Trump's recent moves on Jerusalem mesh with plot to snuff out Palestinian nationalism
U.S. President Donald Trump embraces Prime Minister Benjamin Netanyahu in Jerusalem, May 23, 2017
Credit: STEPHEN CROWLEY / NYT
From an Israeli point of view, the most intriguing revelation in Michael Wolff's book "Fire and Fury," which has sparked both, is a blast from the past of the Israeli-Palestinian conflict. According to Wolff, former White House firebrand and strongman Steve Bannon expounded on the Trump administration's formula for solving the conflict. "Let Jordan take the West Bank, let Egypt take Gaza," says Bannon. "Let them deal with it. Or sink trying."
The discovery that the White House was contemplating a formula that negates Palestinian nationhood and advocates a return to the days when "territorial compromise" with Jordan, Egypt (and Syria) was the main motto of Middle East peacemaking would be more sensational if it was less ambiguous. Bannon is quoted as saying that Sheldon Adelson and Prime Minister Benjamin Netanyahu are "all in" on the plan, but it's not completely clear whether their supposed acquiescence only applies to "moving the Embassy to Jerusalem on day one," which precedes the "all in" assertion, or whether it also encompasses the hairbrained scheme for the Gaza Strip and the West Bank, which follows it. Judging by context, the latter is true.
But whether or not the plan – which no serious student of the current Middle East would deem realistic – was worked out in advance between Adelson, Netanyahu and Bannon or whether it was simply the arrogant boast of an ignoramus on Middle East affairs, the proposed Jordan-Egypt solution highlights the extreme right-wing axis that has dominated U.S. President Donald Trump's Middle East policies during his first year in office. It is an alliance that Netanyahu appears to have cultivated, with the assistance, or at the direction, of his Las Vegas benefactor, Adelson. All three operate under the premise ascribed to Bannon that "the further right you were, the more correct you were on Israel."
Trump admired Adelson as "the toughest of tough Jews," the likes of which he had come to admire and appreciate during his years in the New York real estate market, in which Jews played a prominent role. Trump repeatedly told his son-in-law Jared Kushner to "strategize with Adelson," who had already "partnered with Bannon." According to Wolff, Adelson "regularly disparaged Kushner's abilities and motives" but told Trump that "the only person he trusted was Bannon." Adelson was also involved in Bannon's failed smear campaign against National Security Adviser H.R. McMaster, which included the accusation that he was "soft on Israel." When you add to this mix Wolff's report that Netanyahu had "actively sought out" Bannon when he came to the U.S. before Trump's inauguration, one can at least deduce the existence of an ultra-right Netanyahu-Adelson-Bannon triumvirate that influenced – or perhaps dictated – Trump's Middle East policies.
True to vain form, Trump came to the conclusion that his predecessors, especially Barack Obama, had gotten the Middle East all wrong. His conclusion was that he should do the exact opposite. According to Trump, there are only four Middle East powers that need to be taken into account: Iran, Saudi Arabia, Egypt and Israel. The latter three could be guided to form an anti-Tehran alliance, and everything else was negligible.
This presumably includes the Palestinian drive for self-determination, which was doubly derided because it had figured so high on Obama's agenda. In this context, perhaps, a plan to snuff out Palestinian nationalism and demand for independence could be advanced by alluding to the possibility that Jordan and Egypt could contemplate a return to their pre-1967 roles, though Trump apologists could claim that it was meant to increase pressure on the Palestinians to lower their demands and meekly accept what Trump would deign to offer them.
This puts Trump's recent recognition of Jerusalem as Israel's capital, his unexplained assertion that the city was no longer on the negotiating table and his threats to strangle the Palestinians by cutting off aid to UNRWA and to the Palestinian Authority in a more sinister light. A Los Angeles Times editorial on Sunday asserted that Trump had "bungled" his own plans to achieve "the ultimate deal" between Israelis and Palestinians, but there is an alternative explanation: that it was all premeditated. That Trump's "ultimate deal" was one that would not try to meet Palestinian aspirations, but to bury them. That is certainly an objective that Adelson and Netanyahu would be happy to sign on to.
The book also showcases Bannon's "winking suggestion of anti-Semitism," as Wolff puts it. His campaign to belittle Kushner included repeated needling of Kushner and his ilk for their supposed "globalist, cosmopolitan, Davos-centric, liberal" views. If Bannon wasn't an anti-Semite in the classic sense of hating all Jews because they were Jews, he certainly expressed arguably anti-Semitic sentiments toward Jews who did not share his ultra-conservative views.
Adelson, whose views are often described as "right of Attila the Hun," shares Bannon's antipathy to leftist and liberal Jews, as does Netanyahu. When trying to assess Netanyahu's decision to renege on the deal he had signed with progressive American Jews on egalitarian prayer at the Western Wall, as well as his apathy to repairing the rupture it caused, one should bear in mind that his view of liberal American Jews may be no different than Adelson's and Bannon's.
Trump's father, Wolff writes, was an out-and-out anti-Semite. Trump was influenced by his views, but learned to respect the tough New York real estate titans who either collaborated with him or bested him. Nonetheless, he seems to share some of Bannon's disdain for his own son-in-law's abilities. In fact, Wolff writes, Kushner's appointment as overseer of Middle East peace efforts was tinged with anti-Semitism itself. Trump picked him not so much because of family ties but because he is Jewish. Let the Jew deal with Israel, Trump seemed to think.
The book has been lambasted by the White House and top Republicans as "fake news" full of misleading and erroneous reports. Trump has responded to his unflattering portrayal in the book by asserting that he is a "stable genius." The book describes Trump as temperamental, superficial, misogynistic and mostly ignorant about the most basic elements of policymaking and of his own presidency, including the U.S. Constitution itself. From this point of view, there is nothing really new in "Fire and Fury": It simply corroborates the traits that most people ascribe to Trump anyway, with the exception of his loyal base.
But as far as Trump's attitudes on Israel and the Palestinians, the separate details in Wolff's book form a picture of an extreme right-wing cabal, one that could find its place on the right fringes of the Likud, that has been guiding if not running Trump's Middle East policies. It remains to be seen whether this was simply a function of Bannon's now-disgraced presence and now-denied influence in the White House or a fundamental and immutable element of Trump's presidency. The second option will surely delight right-wing zealots but will most likely make things much worse for Israelis and Palestinians before they get any better.
Click the alert icon to follow topics:
SUBSCRIBERS JOIN THE CONVERSATION FASTER
Automatic approval of subscriber comments.

NOW: 40% OFF
ICYMI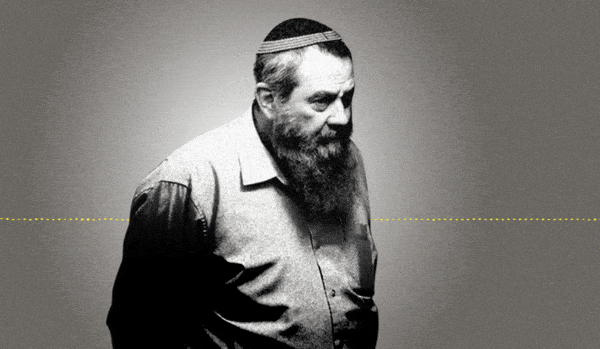 Jewish Law Above All: Recordings Reveal Far-right MK's Plan to Turn Israel Into Theocracy
Why I'm Turning My Back on My Jewish Identity
Down and Out: Why These New Immigrants Ended Up Leaving Israel
The Reality Behind 'The White Lotus' Sex Work Fantasy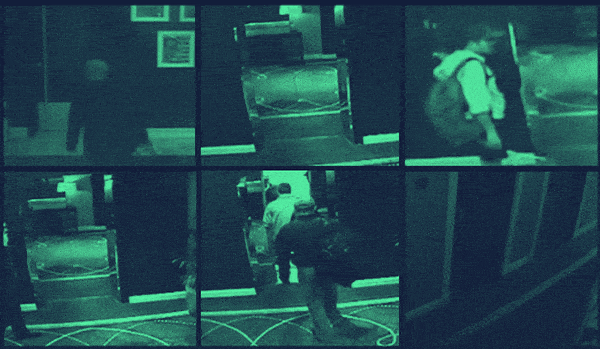 This 'Dystopian' Cyber Firm Could Have Saved Mossad Assassins From Exposure
Comeback Kid: How Netanyahu Took Back Power After 18 Months in Exile