Opinion |
Why Is U.S. Congress Bent on Exorcising an Imaginary BDS Demon?
Israel isn't under any threat from boycott movement, but fighting a phony BDS war is too tempting for many to pass up
Marchers cheer as they pass along a barricade separating them from anti-Boycott, Divestment and Sanctions (BDS) movement protestors during the Celebrate Israel Parade, Sunday, June 1, 2014, in New Yo
Credit: ASSOCIATED PRESS
We're well in the second decade of the 21st century and yet we are engaged in the spectacle of hundreds of well-educated American men and women engaged in a rite of exorcism.
The priest is the U.S. Congress, their imaginary demon is the boycott threat against Israel and the ritual they are using to exorcise it is passage of H.R. 1697/S. 720, also known as the Israel Anti-Boycott Act.
The high-pitched debate around the law has revolved around whether it is a violation of the American right to free speech, or a badly needed shield for U.S. companies under mounting pressure from the United Nations and the European Union to boycott Israel. But the fact is it is neither – it's a gratuitous piece of legislation that will do nothing to solve a non-existent problem.
The proposed law would extend existing anti-boycott legislation that dates to the 1970s. In addition to barring companies from complying with boycotts initiated by foreign countries, it would also bar them from doing the same vis a vis boycotts called by an international organization. The older legislation has survived First Amendment challenges and the new law, supporters say, is no different.
The American Civil Liberties Union thinks otherwise. "Under the bill, however, only a person whose lack of business ties to Israel is politically motivated would be subject to fines and imprisonment – even though there are many others who engage in the very same behavior. In short, the bill would punish businesses and individuals based solely on their point of view. Such a penalty is in direct violation of the First Amendment," it said in a July letter addressed to U.S. senators.
That sounds pretty serious, but the scenario the ACLU sketches of CEOs being hauled into court because they don't like Israel is absurd. David Schraub, who teaches at the University Of California Berkley School Of Law, takes a more balanced view. He says the wording of the legislation is a little ambiguous and could be understood as threatening the free speech rights of BDSers. "The hyperbolic reactions are off base," he concludes. In any event, there is already talk about rephrasing the law and, in any case, it's hard to imagine it standing a court test if it were employed to stifle free speech.
It's not going to stifle the boycott either, because there is nothing to stifle. The earlier anti-boycott law was approved by Congress in response to a very real problem: the Arab League's secondary boycott against Israel (which targeted companies doing business with Israel). That boycott made an impact until the Oslo peace process effectively brought it to an end.
The new law is supposedly coming in response to European Union pressure on companies doing business in or with West Bank settlements and, more recently, the UN Human Rights Council's blacklist. But neither of these campaigns have had a discernible impact. That makes them much like the entire BDS phenomenon, which would be more accurately abbreviated without the D.
Take the blacklist. The proposal to create it was approved by the Human Rights Council last March, but the list hasn't been published, and when it does, it will have no consequences for those who are on it because the HRC has no power to impose sanctions or penalties.
Reports have it that the list contains a motley assortment of 150 companies including Caterpillar and Tripadvisor.com. Half of the companies are reportedly Israeli. It makes you wonder what criteria were used to compile it and why it is taking so long. In six months the HRC could only find 75 Israeli companies doing business in the settlements?
It you don't find this to be a joke than you don't have a sense of humor. But what is happening at the UN is no different than what is happening on the street with BDS. The movement has never had any success where it counts -- in corporate board rooms, on Wall Street, in Congress or among university trustees. They are the ones who will decide whether to boycott, divest or impose sanctions and there's not the slightest evidence after more than a decade of BDS grassroots activity that they are moving in that direction.
Quite to the contrary, and thanks to Startup Nation, companies that once ignored Israel are now doing business with it. It's not because they once loathed settlements and now think otherwise; it's because even companies that once didn't need Israeli innovation now do. Israel was never part of the global auto industry, but the rapid move to self-driving cars has led the world's companies to set up R&D centers in Israel and joint ventures with Israeli startups.
Financial technology is going the same for banks, and cyber-security has had the same effect and artificial intelligence for a whole range of other businesses. The phenomenon of technology and innovation spreading across industries is so deep and so fundamental, BDS backers stand no chance of reversing it.
Even in the movement's home turf of college campuses, there are signs that interest has peaked. The Israel on Campus Coalition, which is hardly the kind of organization to play down the BDS phenomenon, reported that on-campus campaigns dropped 25% last year to just 33 colleges and universities. It was the first decline since 2012.I doubt this is because Israel has become more popular on campus, rather that Donald Trump has given activists others things to worry about, and Israel has moved down the list.
BDS has never been about business, which the movement has never particularly tried hard to win over or pressure. It's part of a culture war where BDSers and their usually left-wing supporters have positioned Israel as white, Western, colonist, racist, sexist, homophobic and oppressive -- the same camp as Stephen Bannon, statues of Civil War generals, European history and (this week) Harvey Weinstein. For the right-wing Israel activists, the BDSers and their ilk are anti-Semites who know it's politically incorrect to engage in outright anti-Semitism, but feel free to express the same hatred by being anti-Israel. For them there's no difference between Linda Sarsour and David Duke, except the language they use to express their hatred of Jews.
For both sides, BDS is a useful tool.
For its supporters, it's something concrete they can demand and even do themselves by refusing to buy a SodaStream machine. It feels good and evokes memories of the good fight against South African apartheid. For pro-Israel activists, it confirms their fears that Israel is under relentless attack. It's a justification for the likes of Miri Regev to crack down on their ideological enemies on the left.
After all, if Israel is under attack from implacable enemies abroad, we can't tolerate a fifth column here at home.
The anti-BDS legislation in Congress and the hysterical debate over its pros and cons is useful for both sides in their culture war, confirming all their worst fears about each other and serving as a way to rally the troops. But it's not about protecting business, which doesn't need protection, or free speech, which isn't under threat.
Click the alert icon to follow topics:
ICYMI
Ken Burns' Brilliant 'The U.S. and the Holocaust' Has Only One Problem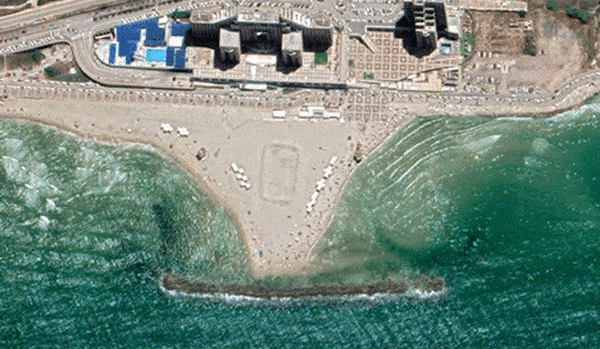 Facing Rapid Rise in Sea Levels, Israel Could Lose Large Parts of Its Coastline by 2050
Lapid to Haaretz: 'I Have Learned to Respect the Left'
The Mossad's Fateful 48 Hours Before the Yom Kippur War
As Israel Reins in Its Cyberarms Industry, an Ex-intel Officer Is Building a New Empire
How the Queen's Death Changes British Jewry's Most Distinctive Prayer