Jewish Insider's Daily Kickoff: July 19, 2017
Bibi's hot mic | "Iran FM accuses Trump of undermining nuclear deal" | Jared, Ivanka security clearances in jeopardy? | Trump staffers on health care loss
Have our people email your people. Share this sign up link with your friends
KAFE KNESSET -- BIBI'S HOT MIC -- by Tal Shalev and JPost's Lahav Harkov: Some journalists wait a lifetime for a "fly on the wall" moment, and reporters accompanying Bibi on his European trip got one today. Arriving at the V4 Visegrad conference venue -- bringing together leaders from Hungary, Slovakia, the Czech Republic and Poland -- Israeli journalists were awaiting an official press conference. Coincidentally, we all opened the headphones that were given out for simultaneous translation only to hear Bibi and his counterparts in their closed door meeting. For about 15 minutes the reporters eavesdropped on the conversation, providing a glimpse into Bibi's real thinking.
"I think Europe has to decide if it wants to live and thrive or if it wants to shrivel and disappear. I am not very politically correct. I know that's a shock to some of you. It's a joke. But the truth is the truth. Both about Europe's security and Europe's economic future. Both of these concerns mandate a different policy toward Israel," Netanyahu said. Bibi urged the countries to change the trend. "The EU is the only association of countries in the world that conditions the relations with Israel, that produces technology and every area, on political conditions. The only ones! Nobody does it. It's crazy. It's actually crazy. There is no logic here. The EU is undermining its security by undermining Israel. Europe is undermining its progress by undermining its connection with Israeli innovation by a crazy attempt to create political conditions," he said.
Europe wasn't the only hot topic. Netanyahu also said Israel "had a big problem," with the Obama administration and its policies on Iran and Syria. "I think its different now. Vis-a-vis Iran, there is a stronger position. The US is more engaged in the region and conducting more bombing attacks [in Syria], which is a positive thing. I think we are OK on ISIS. We're not OK on Iran," he said.
After about 15 minutes, the PM's press team realized what was happening and the broadcast was stopped, but not before the recording was distributed and all media outlets broke out with push notifications about the incident. When the official presser started, Netanyahu addressed the matter, and said in Hebrew that he "will be brief because I understand the Israeli press is already well briefed." However, despite the obvious embarrassment, the incident is not necessarily bad for Bibi, as it proves he actually delivers the same messages both inside closed doors and outside as well. His staunch defense of Israel will definitely earn him some points with his base, and prompted some speculation and theories that perhaps the hot mic wasn't unintended. Read today's entire Kafe Knesset today [JewishInsider]
HEARD YESTERDAY -- State Department spokeswoman Heather Nauert on reports of Netanyahu expressing skepticism about Trump's peace efforts: "I know that we have a very good relationship with Prime Minister Netanyahu, and this administration has talked a lot about the importance of promoting peace between the Israelis and the Palestinians."
ON THE HILL -- Jason Greenblatt: "An honor to meet with Sen. Bob Corker today to discuss Israeli/Palestinian peace. Our conversation covered many topics including Taylor Force." [Twitter]
A WH official tells us... "Jason went to hear about the Taylor Force Act not to share the WH opinion about it."
TOP TALKER: "Saudi King's Son Plotted Effort to Oust His Rival" by Ben Hubbard, Mark Mazzetti and Eric Schmitt: "Before midnight, Mohammed bin Nayef was told he was going to meet the king and was led into another room, where royal court officials took away his phones and pressured him to give up his posts as crown prince and interior minister... At first, he refused. But as the night wore on, the prince, a diabetic who suffers from the effects of a 2009 assassination attempt by a suicide bomber, grew tired... One American official and one adviser to a Saudi royal said Mohammed bin Nayef opposed the embargo on Qatar, a stand that probably accelerated his ouster. Sometime before dawn, Mohammed bin Nayef agreed to resign..." [NYTimes]
"Qatar's Critics Scale Back Demands in Diplomatic Bid" by Farnaz Fassihi: "Diplomats from Saudi Arabia, United Arab Emirates, Bahrain and Egypt told reporters that they had altered their demands from 13 detailed requests to six generalized ones focused on "principles." ... Qatar's ambassador to the U.N. dismissed the new demands as a move to save face amid international pressure on the group to end the standoff." [WSJ]
IRAN DEAL: "Iran FM accuses Trump of trying to undermine nuclear deal" by Laura Rozen: "We still do not know what they want to do," [Mohammad Javad] Zarif said today. "They have been talking about scrapping the deal But they seem to have come to the realization that scrapping the deal is not something that would be globally welcome. [So] they now try to make it impossible for Iran to get the benefits from the deal." Zarif spoke to a small group of American journalists at the Central Park residence of Iran's ambassador to the United Nations The "JCPOA is not a deal that anyone loves," Zarif said. "It was the only deal possible We could not get a better deal I assure [you], the US could not get a better deal." The JCPOA "was negotiated and drafted based on mutual distrust," Zarif said. "It is not an agreement based on trust... [You] will see mistrust in every sentence and paragraph of deal. And it is mutual." [Al-Monitor]
Zarif on new sanctions: "It violates the spirit of the deal. We will look at it and see whether it violates the letter of the deal. And we will act accordingly." [CBSNews]
Deputy Minister Michael Oren: Trump was "clearly not ripping up the deal any time soon." [JPost]
"4 good reasons Trump shouldn't scrap the Iran nuclear deal or goad Iran to pull out" by Aaron David Miller and Richard Sokolsky: "Playing around with a nuclear agreement — however imperfect — that is keeping Iran's finger off the nuclear trigger, is both irresponsible and dangerous. If this is the course the Trump administration follows, it's likely to find itself with the worst of both worlds: an Iran with nuclear weapons expanding its influence in the region. Perhaps in some parallel universe this could be claimed as a beautiful victory that will make America great again, but on planet Earth that just isn't going fly." [USAToday]
"Source: Some White House staff worry Kushner security clearance in jeopardy" by Sara Murray and Jeremy Diamond: "White House officials are concerned that Kushner may not be granted a final security clearance, an administration official told CNN on Monday As a top White House official, Kushner was granted an interim security clearance. Kushner met with the FBI on June 23 to be interviewed for his permanent security clearance A source close to Kushner said his legal team sees no basis under which Kushner's security clearance would be denied Sanders, the No. 2 White House spokeswoman, affirmed Tuesday that Trump has faith in Kushner. "The President has confidence in Jared," she said." [CNN] Why Jared Kushner Will Be Able to Keep His Security Clearance [NewYorker]
"Democrats target Ivanka Trump security clearance amid Kushner scrutiny" by Heidi M Przybyla: "A group of 20 House Democrats is calling on the FBI to review Ivanka Trump's security clearance... "We are concerned that Ivanka Trump may have engaged in similar deception," the House Democrats wrote in a letter." [USAToday]
DRIVING THE WEEK: "Trump aides move on after health care loss" by Annie Karni and Eliana Johnson: "Ivanka Trump made an appearance at a global robotics competition celebrating girls from Afghanistan pursuing careers in STEM. Meanwhile, her husband, White House adviser Jared Kushner — who has taken little interest in the health care bill since its early, troubled days in the House, when he went skiing in Aspen with his family — was busy leading a meeting with his Office of American Innovation. In the West Wing, chief strategist Steve Bannon took a meeting with Wayne Berman, a Republican operative and board member of the Republican Jewish Coalition whose name has surfaced as a potential future chief of staff." [Politico]
"Here are the 'three easy things' that Chuck Schumer thinks can shore up Obamacare" by Ed O'Keefe and Sean Sullivan: "On Tuesday, Schumer said he told his Democratic colleagues during their weekly luncheon, "Sit down with Republicans. I welcome it." But he insisted that any bipartisan deal cannot include tax cuts for wealthier Americans or cuts to the Medicaid program And then there's this: Schumer said he hasn't spoke directly to Trump in months and to Vice President Pence in several weeks "He's tweeted at me much more than he's talked to me lately," Schumer said of the president." [WashPost]
IN THE SPOTLIGHT -- "Meet Donald Trump's Lawyer: A Messianic Jew Who Loves Jesus and Hates BDS" by Allison Kaplan Sommer: "[Jay Sekulow] is representing the Gush Etzion Foundation, one of over a dozen defendants, in al-Tamimi vs. Adelson – a 2016 lawsuit brought by Palestinian activist Bassem al-Tamimi and others. The latter contend that the defendants, a group of U.S. nonprofits, philanthropists and corporations led by American casino tycoon Sheldon Adelson, are guilty of war crimes against Palestinians, among other accusations. Sekulow's co-counsel in the case is Marc Zell, co-chair of Republicans Abroad Israel He said he had been brought into the Tamimi case by Israel's UN Ambassador Danny Danon because "the folks in Gush Etzion" needed a "tough" lawyer. "I like being a tough lawyer," he declared. "And when you know the story of Gush Etzion, it brings out the toughest part of who you are."" [Haaretz]
2018 WATCH: "Illinois' 2018 gubernatorial race is already nearing the $100 million mark with 16 months to go" by Stephen Wolf: "Wealthy investor J.B. Pritzker dominated the money race by self-funding $14 million even as he accepted no donations While the Democrats have to first get past a crowded primary, [Gov. Bruce] Rauner will have built up a fully operational Death Star by the time the general election arrives. He raked in $20.6 million during the second quarter and finished June with $67.6 million cash-on-hand... A whopping $20 million of Rauner's haul, or all but $600,000, came from just a single source: hedge fund billionaire Ken Griffin Pritzker already spent a staggering $9.3 million in the second quarter." [DailyKos]
** Good Wednesday Morning! Enjoying the Daily Kickoff? Please share us with your friends & tell them to sign up at [JI]. Have a tip, scoop, or op-ed? We'd love to hear from you. Anything from hard news and punditry to the lighter stuff, including event coverage, job transitions, or even special birthdays, is much appreciated. Email Editor@JewishInsider.com **
BUSINESS BRIEFS: David Zaslav's Discovery Communications and Scripps Networks in Talks to Combine [WSJ] Struggles at Procter & Gamble Draw Scrutiny of Nelson Peltz [DealBook] How Paul Singer plans to transform the biggest American power producer without getting burned [CNBC] Jacob M. Safra Buys Jackie Kennedy's Childhood Home [MansionGlobal] Uber-style app 'Careem' goes off beaten track in Palestinian West Bank [Reuters] Jonathon Triest's Ludlow Ventures has closed its second fund with $45 million [TechCrunch] Israel-based Cyberbit makes another move in Maryland [Technical.ly]
STARTUP NATION: "Mangrove raises $170M for its new fund to invest in Europe and Israeli startups" by Mike Butcher: "Luxembourg-based Mangrove Capital Partners, one of Europe's leading early stage venture capital firms, has raised $170 million for its latest fund. Mangrove V will be used to invest across Europe and Israel. Mangrove put $8 million into Wix.com, and that resulted in a $550 million exit when it became the largest tech IPO to come out of Israel. Mangrove now has over $1bn under management and a team of twelve, which includes partners in Berlin and Tel Aviv." [TechCrunch] Israel tech firms raise $1.26 billion in 2Q 2017 [ToI]
"Prince William and Kate 'intensely moved' by visit to Holocaust camp" by Aubrey Allegretti: "Prince William and Kate spent more than an hour at the Stutthoff camp, just outside of Gdansk, where 65,000 people were killed by the Nazis. They toured the site, which is now a museum, meeting senior staff and signing a visitors book before being taken to a barracks and shown shoes left by Holocaust victims Afterwards, the Royal couple met survivors of the camp, including two Britons who were returning for the first time. They listened while Zigi Shipper and Manfred Goldberg, both 87, led a prayer." [SkyNews]
BOOK REVIEW: "The Red Cross and the Holocaust" by Samuel Moyn: "What began as an organization meant to curb the barbarity of warfare has found it difficult to live down its most grievous mistake: cozying up to the Third Reich, remaining silent about the Holocaust and later helping Nazis escape justice. In his last book, "Nazis on the Run: How Hitler's Henchmen Fled Justice" (2011), historian Gerald Steinacher chronicled one aspect of this shameful era. His newest effort, "Humanitarians at War: The Red Cross in the Shadow of the Holocaust," synthesizes what he and other historians have learned about the ICRC's conduct during this troublesome period before adding new material on what the organization did next. This more comprehensive account of the ICRC's actions equips the reader to decide whether the organization truly recovered from its wartime and postwar errors." [WSJ]
"Terror at the Temple Mount Puts the Lie to Palestinian Rage" by Eli Lake: "As Martin Kramer, a historian at Shalem College in Jerusalem, told me this week, the attack at the Temple Mount broke a taboo. "The usual Islamist claim is the danger to the mosque and the shrine is from Jews," he said. "Here there was an actual conspiracy to smuggle weapons into this holy place and Hamas does not condemn it, they praise it. Who poses the greater danger to Al Aqsa?" It's an excellent question. The answer is that the greater danger to one of Islam's holiest place these days comes from the Palestinian fanatics who claim to be fighting for its reclamation." [BloombergView]
"Radiohead in Israel: As Opposition Intensifies, Opening Acts Preach Understanding" by Lior Phillips: "Radiohead not only reaffirmed their plans, but in choosing opening acts Dudu Tassa and Shye Ben Tzur for the July 19 show at Tel Aviv's Yarkon Park, are emphasizing, through art, the cross-cultural understanding and dialog so desperately needed in the area.... Tassa, who had once focused solely on Hebrew rock, now showcases the deeply rooted, potent depth of music written decades ago by Iraqi Jews, and featuring traditional Arabic instruments..." [Variety]
"Don't tell Radiohead it can't tour in Israel" by Jeff Blehar: "It's depressing that Radiohead's desire to return to a country that has a large, longstanding and vociferously supportive fan base should even be a political issue at all. But it is indicative of the trend in the modern era to politicize everything, and of people's desire to use culture as a blunt, bludgeoning weapon against their enemies. Ultimately, what is most admirable about Radiohead refusing to buckle to the BDS pressure and media hassle is the fact that it is seeking to float above the politics of the issue entirely." [NYPost]
MEDIA WATCH: Has Trump Turned CNN into a House of Existential Dread?" by Sarah Ellison: ""We may look back in five years and find that CNN was fundamentally changed because of Trump," one CNN employee told me. "Maybe it will turn out that Trump changed the brand" through his battle with the network [Jeff] Zucker has made efforts to reassure journalists and on-air talent that the mission of CNN, to conduct journalism and hold the administration accountable, has never been more clear. He took a recent trip to the D.C. bureau to reiterate to staffers that there should be no chilling effect on their reporting as a result of the attacks from the administration, according to one person who was present." [VanityFair]
TALK OF THE TOWN: "Brooklyn's OY/YO Sculpture Gets a New Home at the Williamsburg Waterfront" by Stephanie Geier: "On July 13th, it was unveiled by NYC Parks and Douglaston Development LLC at the esplanade of the North 5th Street Pier and Park. Many were eager to celebrate its return, with [Deborah] Kass herself attending the ceremony. The sculpture will be open to the public in its new home until July 2018... When facing Brooklyn, it reads "YO," reflecting urban, Brooklyn slang and the Spanish word for "I am." When facing Manhattan, it shows just the opposite word, "OY," the famous Yiddish expression." [UntappedCities]
DESSERT: "Why the Young Heir of Katz's Deli Decided to Expand for the First Time in 129 Years" by Sierra Tishgart: "That changed last month, when the newish owner, 29-year-old Jake Dell... expanded the business by opening a takeout-only stand in Brooklyn's DeKalb Market Hall... In a back table at Katz's, in between greeting elderly regulars and spot-checking the pastrami, Dell explained what motivated this decision... "One of the most important things for me is maintaining tradition and preserving the classics. That's what people expect from me and from Katz's... It's about me preserving this tradition. You can't re-create everything. You can't re-create nostalgia. You can't re-create the smut on the walls or the smell of an old neon sign, but you can bring the food closer to people. I don't think you can replicate this place." [GrubStreet]
"Is It O.K. to Fire a Muslim Driver for Refusing to Carry Wine?" by Kwame Anthony Appiah: "The real question is whether employees can be exempted from such disputed activities without causing a business hardship. A supermarket can't be obliged to retain a butcher whose religion forbids him to handle pork. But neither should it require the vegetable guy with the kipa to fill in at the sausage station. Where to draw the line between accommodations that are reasonable and those that are too demanding? That isn't a question to be resolved once and for all, ethically or legally." [NYTimes]
MAZEL TOV: Aaron Keyak, co-founder of Bluelight Strategies, emails yesterday... "Late this morning, we had a baby girl! Today's expansion of the Keyak/Goldgraber clan weighed in at a formitable 8 pounds, 3 ounces and is quite adorable. Mom and the baby are doing great. We're feeling very excited and blessed!" [Pic]
BIRTHDAYS: Violinist, composer, conductor, and co-founder of the Juilliard String Quartet, Robert Mann turns 97... Survivor of the Holocaust by hiding in a Catholic school, earned a Ph.D. at the University of Hawaii, founder of the Newport News-based Holocaust Education Foundation, Peter Fischl turns 87... Johannesburg resident Monty Lasovsky turns 82... Interactive designer, author and artist, in 1986 he married Caroline Kennedy, daughter of the late JFK, Edwin Arthur "Ed" Schlossberg turns 72... Professor at Erasmus University Rotterdam and Leiden University, he seved in the Dutch Senate (1999-2010) and then as the Minister of Foreign Affairs of the Netherlands (2010-2012), Uriel "Uri" Rosenthal turns 72... Entrepreneur, hotelier and real estate developer, often referred to as the creator of the boutique hotel concept, he gained fame in 1977 as co-founder of NYC's Studio 54, Ian Schrager turns 71... Author of three books on baseball, long-time sportswriter for the Philadelphia Inquirer and ESPN writer and co-host, Jayson Stark turns 66... Born in a public housing project in the Canarsie section of Brooklyn, now Chairman and CEO of Starbucks, Howard Schultz turns 64... Ner Israel Rabbinical College's Rabbi Ezra Neuberger turns 60... Billionaire chairman and CEO of Sears Holdings (owner of retailers Sears and Kmart), Edward Scott "Eddie" Lampert turns 55...
Pulitzer Prize winning NY Times reporter and author of "The Nazis Next Door: How America Became a Safe Haven for Hitler's Men," Eric Lichtblau turns 52... Israeli actress, model and film producer, Yael Abecassis turns 50... Spokesperson to the Arab media in the Israel Prime Minister's Office, Ofir Gendelman turns 46... Co-Chairman and CEO of of CheckAlt, an independent provider of treasury and lockbox solutions, previously CEO of Vintage Filings, a NYC-based EDGAR filing firm that he sold to PR Newswire, Shai Stern turns 43... Entrepreneur, two-time author and strategic marketing consultant, Alexis Blair Wolfer turns 33... Founder, CEO and Director at TradeRoom International, Ezra David Beren turns 32... ProPublica reporter covering the Trump administration since 2017, previously at Politico and Bloomberg, Isaac Arnsdorf turns 28... Warren Rapf... Henry Emmanuel Hublet...
Gratuity not included. We love receiving news tips but we also gladly accept tax deductible tips. 100% of your donation will go directly towards improving Jewish Insider. Thanks! [PayPal
ICYMI
Ken Burns' Brilliant 'The U.S. and the Holocaust' Has Only One Problem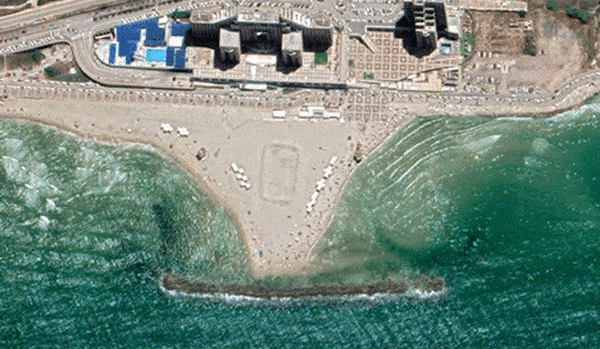 Facing Rapid Rise in Sea Levels, Israel Could Lose Large Parts of Its Coastline by 2050
As Israel Reins in Its Cyberarms Industry, an Ex-intel Officer Is Building a New Empire
How the Queen's Death Changes British Jewry's Most Distinctive Prayer
Chile Community Leaders 'Horrified' by Treatment of Israeli Envoy
Over 120 Countries, but Never Israel: Queen Elizabeth II's Unofficial Boycott