The Jewish Provocateur Caught in the Turf War as the 'Alt-right' Battles the 'Alt-light'
A video of Laura Loomer went viral, showing her stopping a production of Julius Caesar to 'protect Trump.' Trump supporters cheered, but then the alt-right attacked
Trump supporter Laura Loomer protesting in New York, June 2017.
Credit: Rebel Media's YouTube channel
NEW YORK — Days after Republicans criticized a Shakespeare in The Park production of "Julius Caesar" for making its Caesar look like Donald Trump — and of course Caesar gets assassinated — one Trump supporter decided to take her indignation to the next level. On Friday, Laura Loomer rushed the stage in Central Park during a performance, live-streaming as she protested.
"Stop the normalization of political violence against the right!" she shouted on stage. "This is unacceptable! You cannot promote violence against Donald Trump!" One actress responded, "We're not promoting it," and Loomer shouted, "Yes you are, this is violence against Donald Trump." The play was stopped and the crowd booed. "Shame on the New York Public Theater for doing this!" Loomer shouted. "You guys are ISIS!"
Loomer, a self-described "proud Jew," was escorted from the stage by security, arrested and later released. She has been charged with trespassing and disorderly conduct. Many Trump supporters are celebrating her on social media with the trending Twitter hashtag #FreeLaura.
Conservative commentator Sean Hannity invited Loomer to his show on Fox News, where she called the production "assassination porn" and said she was protecting the president's life. Hannity praised her for being courageous.
Conservative pundit Ann Coulter has also cheered Loomer on, supporting the Arizona native's campaign to raise money to cover her legal fees. The Infowars website's Alex Jones and other right-wing pundits like Mike Cernovich, Laura Ingraham and Cassandra Fairbanks also supported her action. The following day, Loomer's protest was imitated by two members of the right-wing group Proud Boys, who also rushed the stage during a performance of "Julius Caesar."
Loomer is a pro-Trump activist and a journalist at the right-wing media outlet Rebel. She spoke at the "anti-sharia" rally in New York last week, where she addressed the crowd wearing a "Make America Great Again" cap and a Star of David. That day she put a burqa on the Wall Street statue "Fearless Girl," telling passersby that "there is no such thing as an Islamic feminist." "The left has decided to make it a symbol of feminism and social justice, so I put a burqa on it to expose their hypocrisy," she later wrote on Rebel.
So at the anti-sharia rally Haaretz asked her about her feelings as a Jew participating in the event, where the white nationalist group Identity Evropa was visibly present. Loomer said she saw no problem with nationalism.
"Oh, this is like an identitarian group. I'm not totally familiar, but I know they believe in preserving white European culture; there is nothing wrong with that, and they are nationalist," she said.
"And I'm a nationalist; a lot of the people here are probably nationalists, because we respect our country, we want to preserve our country, and we don't want our American patriotism, our Americanism in general, our heritage in general, to be overridden by migrants who refuse to assimilate."
But while Loomer's interruption of "Julius Caesar" was celebrated many Trump supporters, its also divided the movement, as some of her fellow far-right activists turned against her. "I absolutely support the arrest and imprisonment of Laurie Loomer and other 'Alt-Light' activists who behave like antifa," white nationalist Richard Spencer tweeted, referring to an anti-fascist group.
Later, Spencer shared a picture of Loomer and the two Proud Boys who stormed the play, asking who these people were. And his followers didn't go soft on the anti-Semitic insults. "The Jewish goddess and her faithful protectors — the Proud Boys," one suggested, while another said "IDF Rejects." Baked Alaska, an "alt-right" activist also known as Tim Treadstone, tweeted an image of Loomer locked in a gas chamber, with Trump pulling the switch.
Loomer told Haaretz on Thursday she was shocked at the attacks. "I didn't think he would go that low, especially because I have spoken to him in the past," she says of Baked Alaska. "I know a lot of these people."
As she puts it, "I couldn't believe there was so much anti-Semitism out there; it has been difficult for me to experience — people send me threats. People have told me, 'I hope you die in the gas chambers,' 'that's why nobody likes the Jews,' 'I hope you get breast cancer because Ashkenazi women have higher chances of breast cancer.'"
The attack on Loomer is only part of the turf wars between the "alt-right" and the so-called alt-light, far-right Trump supporters who are more mainstream, refuse to commit to outright homophobia or anti-Semitism, support Israel or are Jewish themselves.
"Can you imagine Alt-Light people appreciating a production of Shakespeare? Or any kind of real art for that matter?" Spencer wrote, later adding, "The Alt-Light is a collection of outright liars (Posobiec and Cerno), perverts (Milo, Wintrich), and Zionist fanatics (Loomer)." Gavin McInnes, the founder of the Proud Boys, is also under attack from the "alt-right" for his self-proclaimed pro-Israel stance.
The turf war will continue Sunday during the far right's free speech rally planned at the Lincoln Memorial in Washington. Spencer, Loomer, members of the Proud Boys and other far right and "alt-right" speakers were scheduled to appear, but after Spencer's attack on Loomer's action in Central Park, Loomer announced she was pulling out.
"I canceled my speech at the Free speech rally in DC next weekend because I will not share a stage with the keynote speaker @RichardBSpencer," she tweeted. Loomer and her allies refuse to speak with Spencer and say his appearance at the rally was announced at the last minute.
They will now host a competing event called the Rally Against Political Violence, but in front of the White House. Both sides have faced criticism for dividing the far right, but for now preparations for the competing rallies are still in full swing.
"I don't want to share a platform with people who want to put me in a gas chamber," Loomer added on Thursday. "I support Richard Spencer's right to say what he wants. He can be nasty about Jewish people, he has a right to free speech, but I don't want to be a part of that. I support Donald Trump. Just because I don't want to stand on stage with Richard Spencer or Baked Alaska doesn't make me any less conservative."
Loomer says she has received support following the anti-Semitic attacks, and others have pulled out of the Spencer event as a result. "When Baked Alaska tweeted a picture of me, people were freaking out, and they don't want anything to do with the alt-right. A lot of the people in my political circles have disavowed the alt-right."
Loomer doesn't agree with criticism that she's dividing the new conservative movement. "I don't think I'm dividing the movement," she says. "I never said his event should be canceled. I'm not telling people what to do, but I also wish people would not only condemn political violence against the right, but also anti-Semitism."
Click the alert icon to follow topics:
ICYMI
Ken Burns' Brilliant 'The U.S. and the Holocaust' Has Only One Problem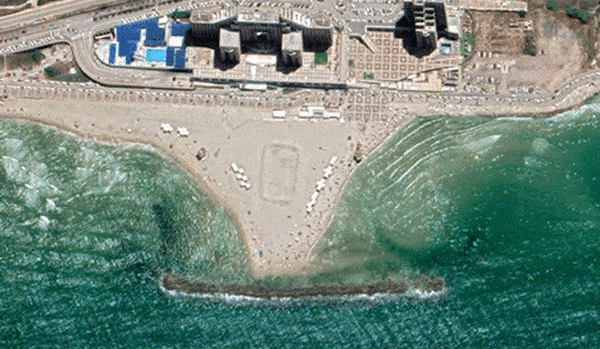 Facing Rapid Rise in Sea Levels, Israel Could Lose Large Parts of Its Coastline by 2050
Lapid to Haaretz: 'I Have Learned to Respect the Left'
The Mossad's Fateful 48 Hours Before the Yom Kippur War
As Israel Reins in Its Cyberarms Industry, an Ex-intel Officer Is Building a New Empire
How the Queen's Death Changes British Jewry's Most Distinctive Prayer