Plantable Urns and Burial Fashion: This Movement Seeks to Radically Change How We Look at Death
Leaders of a revolutionary American movement aim to prepare a repressed, death-phobic culture for inevitable mortality with home-based funerals, green burials, and bespoke urns and graves
Attire for a corpse designed by Pia Interlandi
Credit: Devika Bilimoria
NEW YORK – In January 2009, the father of American journalist Amy Cunningham died at the age of 94, following a lengthy illness. Together with her brother and sister, Cunningham looked for a way to part with him in a manner that would conjure up his joy of life for those at the ceremony. Within less than a day, she put together a funeral service that included not only spoken eulogies, but also the music of a Dixieland band. "When I got back to Brooklyn after the ceremony," she says, "I said to my husband jokingly, 'You know, I think I could be a pretty good funeral director myself.'"
Eight years later, that jesting remark has become reality. At 55, Cunningham decided to abandon a career of writing for magazines like the Washingtonian and enrolled in an intensive two-year course at the American Academy McAllister Institute of Funeral Service, in New York. Today, at the age of 62, she is in the forefront of a growing movement that seeks to radically change the way Americans think about end-of-life customs and rites. Cunningham's company, Fitting Tribute Funeral Services, provides "personalized," "green" and creative religious burial services in and around New York City. Her blog, The Inspired Funeral, contains touching stories about "home funerals," practical advice for those who want an environmentally friendly burial and mourning guides to assist bereaved families.
Appropriately, my conversation with Cunningham last month had a somewhat morbid setting: a spacious hall of purple benches situated next to the crematory of Green-Wood Cemetery in Brooklyn. For the past two years, she has been working with the staff of the beautiful non-denominational cemetery, organizing cultural events aimed at encouraging people to talk about death more freely and naturally. The high point of their cooperation have been the Death Cafés – free, monthly, community gatherings in which participants are invited to express their thoughts about death, loss, mourning and saying goodbye to loved ones.
Cunningham did not invent the Death Café concept (the idea originated with a British designer, Jon Underwood), but the meetings she conducts at Green-Wood – at which dozens of strangers share coffee, cookies and intimate conversations about their fears related to the end of life – are only one example of the way she and other funeral directors have begun to think of themselves as "death educators." They are out to broaden the traditional job description of undertaker, taking it beyond the filling out of forms, transport of bodies and organizing ceremonies. With the use of books, blogs, humor, community events and documentary films, they want to encourage the public to talk openly about the role death plays in everybody's life.
"In the past five years there has been a real shift in the approach to the American 'death industry,' which includes transporting bodies, funerals, cremation, requiem services and monuments," Cunningham relates. "In 2009, when I enrolled in the funeral service education program, I was surprised to find dozens of young people there along with older women such as myself who decided to undergo professional retraining. In my class there was a successful 27-year-old designer who decided to apply her experience and sensitivity to rethinking the burial casket and the urns in which the ashes of the deceased are placed. We are at the start of an experiment whose aim is to challenge the authority of the traditional undertaking business and to rethink the concept of the funeral by means of such developments as ecological or home burial. I remember that a few lecturers in the program mentioned those options in passing, but in a disparaging and critical tone, so I had to learn about them on my own. Overall, though, I had a very positive learning experience. I believe that you have to know the profession very well before you start to rebel against it."
What made you go back to school at the age of 55, and what do they actually teach at funeral directors school?
"Life takes us to surprising places," she laughs. "I completed a degree in English literature at the University of Virginia in 1977, so it was decades since I had been in academe." The program she enrolled in included classes in "anatomy, biology, embalming and chemistry. We learned about the different compounds that the human body is made of, and about how they decompose and decay after death. There were classes about chemical materials that can be used for preserving and embalming bodies, and also a course on common causes of death. We viewed pictures of bodies and we learned how to identify the cause of death and to predict how long it would take for a body to decompose and decay."
I find it amazing that nothing of this is taught in the general educational system. Most people will encounter a dead body at some point, but we have no preparation for the dramatic encounter with death.
"That's right, and the families I work with are always surprised by the condition of the body – the smell, the excretions, processes that happen to the body when it completes its role in the world. On the one hand, it's fascinating to know more about how things function; on the other hand, the primal fear of burial studies is clear to me. In contemporary Western society, our encounter with death is diminishing. The dead are kept hidden from us."
With the emergence and proliferation of books, YouTube videos, Death Cafes and even Twitter hashtags, Cunningham is only one voice of a growing movement that is often referred to by its members as "death positivity" or "death acceptance." A series of interviews and meetings with pioneers of the death positivity movement in the United States paint a surprising picture of people who are out to change radically the prevailing phobic approach to the end of life. In an industry that has been male-dominated since the end of the American Civil War, more and more women – some in their twenties and thirties – are calling for far-reaching changes in funerals, in order to create end-of-life ceremonies that are personal, intimate, meaningful and also more ecological. The result is an impressive rise in the number of "home funerals," the growth of a "green burial" industry and thriving new businesses that specialize in related niche products. All of this is happening in opposition to the trend of centralization, by which much of the industry is controlled by conglomerates like Service Corporation International, an American provider of funeral services that operates more than 1,500 funeral homes and 400 cemeteries in 43 states.
Spiritual good-byes
In recent years, women such as Cunningham, the fashion designer Pia Interlandi and writer and mortician Caitlin Doughty have been in the lead of the Death Positivity movement. They believe that the public must be educated and given more tools if it is to be able to speak more openly, deeply and personally about death, burial, euthanasia, mourning and loss. Doughty's popular YouTube series "Ask a Mortician" features more than 100 clips that have racked up millions of views in which the 32-year-old mortician answers questions such as "Would your dog or cat eat your corpse" (the answer, in short: no), or how to respond when a child develops an obsession with death. In 2011, Doughty, who is also the author of a best-selling collection of essays, "Smoke Gets in Your Eyes: And Other Lessons from the Crematory," founded the Order of Good Death, a group of funeral industry professionals, academics and artists who are exploring ways to prepare a repressed death-phobic culture for inevitable mortality.
Underlying the "Death Positivity movement, says Cunningham, "is the belief that ceremonies of parting from life need to be personal and authentic if they are to respect the deceased and the family." One of the movement's bibles, she says, is "On Death and Dying," Elisabeth Kubler-Ross' 1969 breakthrough book, which is about the way people cope with the death of loved ones.
She adds that, "We want to look squarely at death instead of ignoring its existence. In some Jewish communities in California, family members of the recently deceased requested to join with the hevra kadisha [the Jewish burial society] in preparing the burial and the funeral, and a number of rabbis have given their assent. More and more people say that being involved makes their mourning more bearable and helps them restore a feeling of control in the face of the helplessness that death naturally arouses in everyone."
As part of her desire to rebel against the establishment, Cunningham offers her clients home funerals (the service, that is, not the burial). "Home funerals are legal in all 50 states, and New York is one of the last of eight remaining states in the U.S. requiring a funeral director at all. In other states, some families choose to manage all the documents themselves at town hall, and do everything. They drive grandma to the cemetery in their own pick up truck!"
Cunningham continues: "One woman asked me to come to her home in order to fill out the forms for cremation. I arrived shortly after her husband passed away, and she asked me to stay and help them hold an improvised ceremony instead of filling out the forms. We left her husband in the bed they'd shared for 55 years, lit candles in the bedroom and invited friends and family to come and part with him. It was very moving. She was fortunate: He died in his sleep, surrounded by love. When I arrived at 6 o'clock the next morning to prepare the body for cremation, I had the feeling that the family had undergone something spiritual and meaningful during the night, and parting from him was easier."
Cunningham is not alone in organizing such rituals. In 2011, the first annual conference of the National Home Funeral Alliance was held. The organization incorporates more than 1,000 funeral directors and spiritual leaders from 47 states who perform home funerals, which are then followed by burial or cremation. Its members have met yearly since and share their stories on the NHFA website. Other organizations, such as Sacred Crossings, also offer home funerals suited to the family's needs.
Although Cunningham maintains that increasing numbers of Americans are opting for that sort of funeral, she acknowledges that the NHFA does not have precise data. "It's important to mention that there is a long tradition of home funerals and that it's not a new invention. In Irish culture it was customary to have live performances of music, play cards and allow the children to run about next to the body for a few days after the death. It was a community ritual that also included social games, alcohol and candles." There were, she says, all kinds of bases for the traditional Irish wake, including "the need to ascertain beyond a doubt that the person was indeed dead and not comatose. In many places, the village doctor was relatively distant and it was not always possible to inform him about a death or to rely on his services."
Cunningham is also an ardent advocate of the so-called green burial trend, in which the deceased is buried in a simple wood casket, something, she notes that traditional Jews have always done, or his or her ashes are placed in a biodegradable urn, which is available in various styles. A company called Let Your Love Grow, which Cunningham recommends in her blog, purports to solve a problem that disturbs untold numbers of Americans: What to do with the urn holding Grandma's ashes? The company's most popular product is a mixture of seeds and soil that can be added to the deceased's remains, thereby transforming the ashes into "plant-able soil that can help sustain life and memorialize your loved one" (for a price ranging from $80 to $230). The company also offers a wide range of biodegradable urns that are intended for "bioecological burial" of the ashes of people or pets.
Historical woman's duty
Another funeral director who focuses on green burial is Nora Menkin, 37, who heads the Seattle-based Co-op Funeral Home of People's Memorial. In a phone interview, Menkin, who also belongs to the Order of Good Death, welcomes the fact that women are joining the burial industry.
"Arranging the funeral was traditionally the woman's duty, until it became professionalized, after the advent of embalming, during the Civil War," she explains. "You had to go to a trade school in order to learn it, and you had to be paid and treated in a professional manner. That led to a shift that took death out of the home and away from women. In the past decade, however, the industry substantially changed: If you look at mortuary schools' graduates in the past few years, more than 50 percent are women, and they are issued licenses as funeral directors and embalmers."
In 2013, Menkin, a theater stage manager by training, left the arts scene in order to manage the Seattle co-op, which is one of the country's only non-profit funeral homes. For a registration fee of $50, any Seattle resident is entitled to have his family, after his death, buy a funeral at competitive, relatively low prices that range from a few hundred dollars for cremation to about $2,000 for a burial ceremony. Since its establishment in 2007, the co-op has managed more than 9,000 ceremonies of parting – 90 percent of which involved cremation, an unusually large proportion, which Menkin suggests may be connected to Seattle's high percentage of secular residents.
How do you account for the surprising presence of people in their twenties and thirties in the alternative death industry?
Menkin: "Everyone is living longer these days. The baby-boomers waited longer to have kids than the generation before them, and our generation is waiting even longer. So that gap of years in seeing the death process is growing. Having this conversation of cremation versus burial with our grandparents or parents is extremely meaningful. The funeral industry had such a lock-hold on this aspect of life for so long that many people simply assumed that 'this is what a funeral should look like.' It's so ingrained in our culture. Every time I see a funeral on television, I get upset. All these crime series; they always show a funeral with a casket. And I think to myself, 'Really? Is this the only way to say goodbye to our loved ones?' But representation creates expectation, and so we need to re-educate the public about other options.
"And we also have more access to information than at any other point in history," she continues. "Now that we have the internet, our goal is to make sure that people have access to all the information they need so you won't necessarily have to say, 'Grandpa is dying and we have less than a day to look for options.' Instead, you can educate yourself beforehand by watching YouTube clips or TED talks, read books or ask bloggers. We want you to know what options you have ahead of time, so you won't be making rush decisions under stress."
The end-of-life planning business is thriving in the U.S., with a turnover of between $12 billion and $15 billion a year, according to NFDA, and it's expanding exponentially. In an era in which the culture of capitalist consumption is based on personal profiles, social networks and trends that allow every consumer to suit the product to his needs, it was only a matter of time before funeral homes, too, began to offer dedicated products.
For example, Amy Cunningham shows me colorful brochures of such companies as Eternal Reefs, which offers "a cremation urn, ash scattering, and burial at sea [in] one meaningful, permanent environmental tribute to life." Nature's Casket sells pinewood caskets with personal engravings and choice of lining, which can be ordered in advance and "used as bookshelves or coffee tables until they're needed." Another company, Passages, offers urns for storing ashes that can be engraved to order with a text or with symbols ranging from a cross to a guitar or a golf club.
"There's no reason that cemeteries should be such colorless places," Greg Lundgren, a Seattle-based artist and designer of memorial monuments tells me in a phone call from his home. "In the 19th century, Green-Wood Cemetery in Brooklyn was the second-most visited tourist attraction in America, after Niagara Falls. And the makers of the arches and sculptures in their day considered it to be a prestigious exhibition space for their work. I think that we really digressed and changed our relationship to cemeteries. The way to make them relevant again is to put individuality and fine art back and to bring our celebrated artists to these communal and public spaces."
Lundgren recalls how, when he designed a chapel for a Washington State cemetery, "it was impossible not to notice the monochromatic landscape of 5,000 gray and black granite tombstones. I thought, 'Glass and granite are so similar, it would not be a stretch of the imagination for me to make a hot pink headstone or to introduce stained color glass into cemeteries.' That was the moment in which I realized these burial grounds don't have to be monochromatic, bland landscapes."
Lundgren, 47, is a sculptor and glass artist who began designing memorial objects in 2004. Since then, his company, Lundgren Monuments, has created more than 500 glass memorials for clients around the world.
"It's always a collaboration," he says. "I can ask 10 questions that will inform me as to what the monument might look like: Is it going to be symmetric or asymmetric? A combination of material or all glass? Traditional or modern? I do as much homework as I can, and sometimes the families are very forthcoming and you learn a lot about the deceased. But every family is different. I can take weeks, months, or even years, since I put together different designs and share them with the families. It is such a permanent thing that I never want to rush anyone through this process."
Lundgren's work is exceptionally expensive: One of his glass monuments costs between $12,000 and $30,000. The price of urns for storing cremated ashes ranges from $500 (for a shiny pink, egg-shaped urn made of paper, to $3,300 (for various models, including the Final Turn Urn, a kind of silver-gray ball made of either bronze or steel.
Asked how he prices his products, Lundgren says, "Anytime you get into custom design, it is much more expensive than picking up something off the shelf. There is an expensive and a more expensive version, and I don't like the idea of families going over-budget."
Still, you're part of the personalization revolution of the death industry. It allows families to mourn more deeply, intimately and meaningfully, but it also creates a hierarchy of death in which you can spot immediately in a cemetery who is from a rich family and who is from a poor family, even if they're buried next to each other.
Lundgren: "As a designer and an artist, all the things I make are expensive. The nature of making a customized work of art is reserved for a wealthy class, but I hope that my legacy and what I contribute to the conversation is the realization that you don't have to do things the standard way. You should tailor it to your needs and budget. One of the things I'm fascinated by are roadside memorials, where someone died in a car accident and his friends built a little improvised memorial on the side of the highway with flowers, poems and stuffed animals. In the past hundreds of years, when you went to a funeral home they normally said, 'You have option A, B or C and you have to choose one of them.'
"What I really believe in is that you don't have to be either buried or cremated in one specific way. We can have a meaningful, customized way to celebrate someone: I have a friend whose grandfather died, and his way of respecting his memory was to drive his beat-up 1978 car around for a year. There are a lot of different ways to celebrate someone's life that do not require money."
Shotgun shells and diamonds
Whereas Lundgren crafts memorials for tens of thousands of dollars, other members of the Order of the Good Death look for ways to reduce as far as possible the economic burden of death rites. One of them is Jeff Jorgenson, who was born and raised in Seattle and studied aeronautics. His ambition was to become a pilot, but "shortly after 9/11 there wasn't much going in that industry, so I took a job in a cemetery and started learning the secrets of the trade." Within a few years he grew tired of "outdated traditions" and founded his own funeral home, Elemental Burial and Cremation, which specializes in ecologically sound last rites.
"The traditional funeral industry has no interest in what's going on outside their comfort zone," Jorgenson notes, in a phone interview. "They make so much money and they don't really want to change. The Order of Good Death is empowering families to ask more questions and to think differently. I met [Caitlin] Doughty back in 2011, and shortly after I joined the Order. We started as a collective of a few people and it has turned into a force to be reckoned with in the funeral industry. They can't tell us to shut up anymore."
Did they try to shut you up?
"Yes. I mean, this is free country, so you can say whatever you want. But a lot of the traditional funeral organizations were just dismissive and said, 'Oh, they're a bunch of gothic kids who know nothing about this profession.' But now they can no longer deny Doughty's impact: She has a New York Times best seller, and millions of followers around the world. I believe that I and other members of the Order have become a valuable source of information that the community can draw from. Generally, the Order is one part of a larger discussion of the Death Positivity movement. So much of what we do in Western culture is surrounded by death-denial and by fear, and we're trying to change that. Death is never positive, but to be negative about it or to simply deny it is useless, since it is part of the circle of life."
Your website suggests highly original methods of commemoration and storage, such as turning the remains into shotgun shells or diamonds, or putting them in an urn and launching it into space. Have those ideas been implemented in practice?
"Yes, there is a place in Indiana that turn ashes into shotgun shells. There is a company called LifeGem Memorial that turn ashes into synthetic diamonds, and another company that can turn them into fireworks. In the future, you'll be able to send your ashes into orbit."
For from dust you came and to shotgun shell you shall return.
"Turning death into a commodity is a privilege only Western societies can afford," says Mark Mitchell, a 55-year-old Tucson-based artist who designed clothes for the dead and is currently designing crematory urns and reliquary boxes. "I visited Lebanon last year for three weeks to exhibit some of the work from my 2013 show, 'Burial,' and to start a collaboration with a Lebanese chronographer named Ali Sharur who does work around Arab death rituals. We had originally met at the Portland Institute for Contemporary Art, and our work shares many similarities. I think for most people who have grown up in the U.S. the practice within the funeral-industrial complex is that the body is taken from the home and you won't see it again until it has all been made up and pumped full of chemicals and all the crazy things they do in traditional funeral homes, so it is kept very separate from us. But I know from my experience visiting Beirut that people who live closer to death see no reason to keep it at a distance. In conflict zones, there is a different sense of urgency and of the fragility of life."
Still, Americans have coped with national tragedies such as the AIDS crisis, the 9/11 attacks, and a number of school massacres.
Mitchell: "I agree, and being HIV positive is what led me to work on 'Burial.' I lost many friends, and was not able to properly mourn them because there were too many at the same time, and that forced me to think about death and coming to terms with all that loss. Death was coming straight at me. Death becomes a part of your life, because somebody is always dying, and you know that you can be next. So paying attention to those moments of liminal spaces between life and death is what I'm trying to capture."
Like the Australian designer Pia Interlandi, who has a fashion line, Grave Garments, for corpses, Mitchell too designed burial garments, which he showed in his 2013 exhibition. "My work is provocative, because it is trying to look at what has become in the funeral industry just a facade of caring," Mitchell says. "Think about the makeup they use, or the embalming. I'm trying to do things that are more sensitive and not to design a crematory urn that looks like a trophy. For 'Burial,' I created nine full-body designs for outfits that I handmade from silk and other 100 percent natural materials using fine-sewing techniques, which are extremely time-consuming."
Mitchell says he's not interested in making a business of it: "My work is very stylized and time-consuming, because I use materials that are all biodegradable. I have a kinship with the green burial movement, but these are works of art and not marketable products."
Too bad, it could be a very profitable business.
"If I were smart," says Mitchell, smiling, "I would have worked on a retail line of burial clothes, but that's not really my focus. Which I guess is why I will never be a millionaire."
SUBSCRIBERS JOIN THE CONVERSATION FASTER
Automatic approval of subscriber comments.

NOW: 40% OFF
ICYMI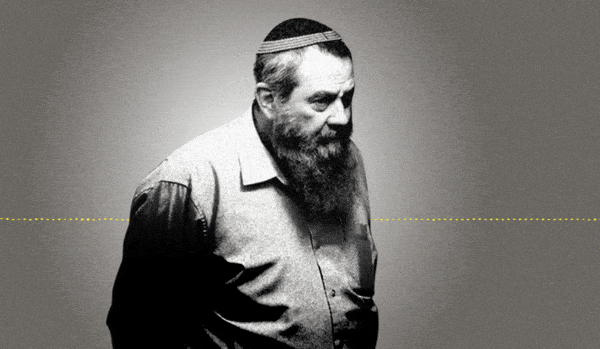 Jewish Law Above All: Recordings Reveal Far-right MK's Plan to Turn Israel Into Theocracy
Why I'm Turning My Back on My Jewish Identity
Down and Out: Why These New Immigrants Ended Up Leaving Israel
The Reality Behind 'The White Lotus' Sex Work Fantasy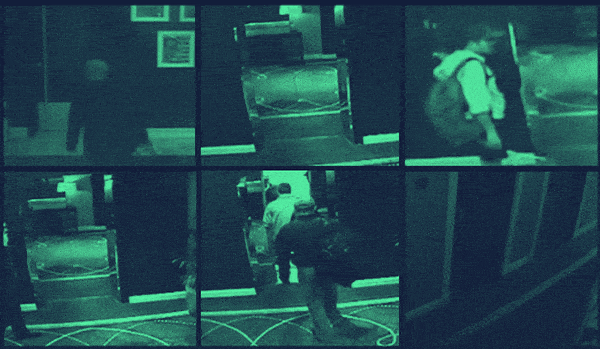 This 'Dystopian' Cyber Firm Could Have Saved Mossad Assassins From Exposure
Comeback Kid: How Netanyahu Took Back Power After 18 Months in Exile