Analysis |
Is the Trump-inspired Surge in anti-Semitic Incidents 'Fake News'?
Some are asking whether the unusual surge in anti-Semitic attacks in Trump's America is quantifiable, or if, in fact, panic is being sown by political opponents.
A Jewish man looks at vandalized tombstones at Mount Carmel Cemetery February 27, 2017 in Philadelphia, Pennsylvania.
Credit: Mark Makela/AFP
After the panic, it's time for the backlash.
In the first months of 2017, during the lead-up to the inauguration of U.S. President Donald Trump and after he was installed in the White House, approximately 190 incidents targeting Jews and Jewish institutions took place across the United States. Nearly half were part of a series of five one-day waves of robo-call telephone bomb threats against 73 Jewish community centers and schools, which – along with cemetery desecrations, graffiti and personal attacks – disrupted Jewish life across the country.
Terrible as they were, the events themselves would surely have failed to attract significant media attention if it wasn't for the new president's odd reaction to them. Initially, he was silent. Then, when asked at the joint press conference with Prime Minister Benjamin Netanyahu about the "sharp rise in anti-Semitic incidents across the United States," Trump meandered into a discussion of his election victory. Subsequently, he angrily rebuked an ultra-Orthodox reporter who asked about the "uptick" in anti-Semitism. And finally, Trump suggested twice that the incidents could be "false flags" perpetrated by his political enemies to make him look bad.
Trump's reactions have added up to a narrative that has put the American Jewish community understandably on edge: His campaign and presidency has inspired anti-Semitism, along with other forms of xenophobia, including fear and hatred of Muslims and immigrants. As a result, anti-Semitic incidents are increasing dramatically and are expected to continue on the same course for the next four years.
But holes are now being poked in the story, both by Trump supporters who feel the president is being unfairly attacked, as well as by those who merely want to calm frayed nerves. The question is being asked whether it is quantifiably true that there has been an unusual surge in anti-Semitic attacks in Trump's America, or if, in fact, panic is being sown by political opponents. At the same time, a parallel point is being made: The Jewish community and the media was far less interested in similar levels of anti-Semitic instances in the Obama years and rarely blamed them on the president.
There's no denying the fact that Trump enjoys significant support from anti-Semites, whether individual trolls or groups, particularly when it comes to social media, where his defenders have attacked Jewish Trump critics aggressively, some threatening them offline as well. It is also hard to counter the observation that Trump's response to their behavior has been far from deft, with delayed, mealy-mouthed and reluctant condemnations of attacks that have been, more often than not, dragged out of him under heavy political pressure. That pressure eventually resulted in his two clear-throated condemnations – one in his visit to the African-American museum and one in his speech to Congress. And it must be noted that hate crimes against other groups have been similarly neglected.
But has there, in fact, been a significant uptick in anti-Semitic incidents? The truth is that it's too early to know.
"It is not clear that we can accuse the president of ushering in a new era of heightened anti-Semitism. While there is real anti-Semitism, we have no reliable statistics available to show there's been a rise in anti-Semitism since Trump's election," Mark Oppenheimer pointed out in the Washington Post in February. Oppenheimer noted correctly that the Anti-Defamation League has not yet released its data for 2016 – let alone 2017 – so that it can be compared with previous years. We don't know yet if the Trump administration marks "the start of something new or just a continuation of a regrettable but enduring legacy," Oppenheimer wrote. "My best guess is that we are facing a continued march of the low-level, but ineradicable, Jew hatred that we always live with," he concluded.
An attempt to crunch the early numbers was made by Seth Frantzman in a piece in the Algemeiner headlined "Why Were the 7000 Anti-Semitic Incidents Under Obama Largely Ignored?" in which he suggests that the media may be "misleading" the public through "fear-mongering about anti-Semitism." The article unsurprisingly caught the fancy of the pro-Trump blogosphere and social media world.
Frantzman took the 190 incidents reported on by the media during the first two months of 2017, averaging them to 95 a month. He then averaged out the frequency of incidents during the Obama administration's first seven years (since the 2016 numbers are not in yet.) His conclusion: The Obama era saw an average of 84 incidents a month, while the period between January and February 2017 witnessed 95 cases. "That's a 10% increase," he wrote.
Frantzman then observed that anti-Semitic incidents also rose in Obama's first year as president following four years of decline between 2004-2008. During his tenure, they dipped again toward 2013 and shot up once more in 2014-2015.
"Where was the media in 2009, 2010, 2011, 2012, 2013, 2014, 2015 to highlight thousands of incidents of antisemitism? Why did 7,034 incidents of antisemitism not get major headlines for so long? Was it because of an agenda to protect the Obama administration from criticism, or due to complacency and people becoming inured to the phenomenon?"
But Frantzman's math failed to factor in the unusual scale and nature of the 2017 bomb threat waves that caused some experts to sit up and take notice.
"I've been in the business for 20-plus years, and this is unprecedented," declared Paul Goldenberg, national director of the Secure Community Network, which advises Jewish organizations on security precautions, in a CNN interview.
And while he acknowledges that national statistics aren't yet available for the past year, there are some dramatic example of local spikes of anti-Semitic incidents in various communities, most recently in New York City, where government and law enforcement report no less than a 94 percent jump in anti-Semitic hate crime over the past year.
But numbers are only one half of the charge that recent anti-Semitism has been artificially inflated with fake news hypes. The other is the accusation of a double standard: the charge that anti-Semitism under Obama got a pass, while incidents on Trump's watch are being blamed on him.
There are several factors that separate Obama from Trump that are impossible to ignore. First, there is Steve Bannon's role as Trump's chief strategist, with his clear influence on Trump's rhetoric that includes dog-whistle attacks on "globalist corporate elites" and the presumed force behind Trump's Jew-free Holocaust Remembrance Day statement.
Secondly, Trump's "alt right" supporters have been engaging in offensive anti-Semitic trolling of Jews before during and after the presidential campaign and Trump himself infamously tweeted an image of Hillary Clinton with a background of dollar bills next to a Jewish star, an image that originated on a neo-Nazi web site.
Few as they were, Obama wasn't utterly immune from supporters who came under fire for racism and anti-Semitism. The difference is that when their hateful rhetoric hit the headlines Obama immediately took steps to distance himself. The most prominent example took place early in his presidency. When his pastor Jeremiah Wright's black liberation theology crossed a line into anti-white racism, Obama repeately denounced his words, and ultimately took the drastic step of leaving his church when he understood it was the only way to stop Wright's offensive words from casting a shadow on his own character.
In another incident, Obama denounced anti-Semitism on his own initiative, without prodding, when he saw it in the headlines – unlike Trump. After anti-Semitism spiked globally following the Israel-Gaza conflict in 2014, he took note of it in his 2015 State of the Union address, saying that American "respect for human dignity" is "why we speak out against the deplorable anti-Semitism that has resurfaced in certain parts of the world."
That same year, Obama made a Holocaust Remembrance Day statement in which he illustrated why it is unsurprising that no matter how many anti-Semitic incidents took place on his watch, they were never blamed on the former president, who always seemed to be doing what he could to stand up against it: "We ... draw strength from the survivors, the liberators, and the righteous among nations who represented humanity at its best," Obama said. "With their example to guide us, together we must firmly and forcefully condemn the anti-Semitism that is still far too common today. Together we must stand against bigotry and hatred in all their forms."
Click the alert icon to follow topics:
SUBSCRIBERS JOIN THE CONVERSATION FASTER
Automatic approval of subscriber comments.

NOW: 40% OFF
ICYMI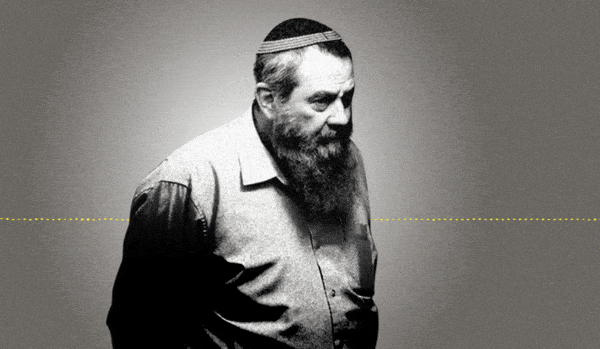 Jewish Law Above All: Recordings Reveal Far-right MK's Plan to Turn Israel Into Theocracy
Why I'm Turning My Back on My Jewish Identity
Down and Out: Why These New Immigrants Ended Up Leaving Israel
The Reality Behind 'The White Lotus' Sex Work Fantasy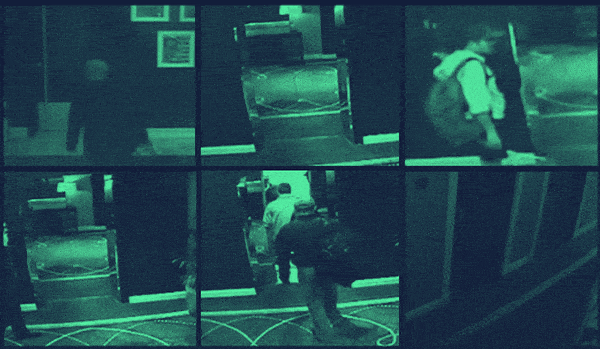 This 'Dystopian' Cyber Firm Could Have Saved Mossad Assassins From Exposure
Comeback Kid: How Netanyahu Took Back Power After 18 Months in Exile