Friedman vs. Friedman: 5 Times Trump's Pick for Israel Envoy Disagreed With Himself
On everything from the settlements to the two-state solution, the views David Friedman laid out at his Senate confirmation hearing contradicted the positions he expressed in his columns.
David Friedman testifies on his nomination to be the U.S. ambassador to Israel before the Senate Foreign Relations Committee, February 16, 2017.
Credit: WIN MCNAMEE/AFP
David Friedman surely knew the road to the position he covets – U.S. ambassador to Israel – would be a difficult one. And, indeed, the offensive terms he has used against those with whom he has disagreed have come back to haunt him. Friedman confronted that problem when his Senate Foreign Relations Committee hearings opened on Thursday.
>> Get all updates on Israel and the U.S.: Download our free App, and Subscribe >>
While falling short of an outright apology to those he offended, he did his best to reassure the members of the committee that he would watch his tongue should he become ambassador. "I regret the use of such language and want to assure you that I understand the critical difference between the partisan rhetoric of a political contest and a diplomatic mission," he said. He pledged to the committee if named ambassador to back off from "inflammatory rhetoric" and stick to "respectful and measured" ways of expressing himself.
But his emphasis on rhetoric masked the striking substantive differences between the sober Friedman who testified on Capitol Hill and the impassioned Friedman who penned numerous columns for the right-wing Israeli website Arutz Sheva over the past several years. The differences were so blatant that one committee member, Sen. Robert Menendez, observed at the hearing outright that it appeared Friedman had undergone a "nomination conversion" and the committee's chair, Tennessee's Sen. Bob Corker said to Friedman: "You're here today having to recant every single strongly held belief that you've expressed, almost."
Here are side-by-side comparisons of Friedman's beliefs as he laid them out in his columns, often repeatedly, and his positions as expressed at his Senate hearing.
Two-state solution
On August 10, 2015, Friedman wrote:
"If the Palestinians were given a swath of land tomorrow to build a state, in no time at all that state would become their worst nightmare – rife with corruption and taken over by ISIS or the next fanatical regime. Peace will come if and when Palestinians learn to stop hating us and to embrace life rather than worship death. We should try to help them in that effort, but in all cases let's continue to build!"
Nearly a year later, on August 2, 2016, Friedman penned a manifesto dismissing the two-state solution as a non-starter:
"The 'two-state narrative' has become a damaging anachronism. It is a discussion of an illusory solution in search of a non-existent problem. What we need to focus on is identifying and supporting the Palestinian Arab existing and aspiring middle class At this juncture, a Palestinian state is the last thing the middle class wants – they know better than anyone how corrupt and inept their people are at self-government The 'two-state solution' – an illusion that serves the worst intentions of both the United States and the Palestinian Arabs. It has never been a solution, only a narrative. But even the narrative itself now needs to end Only Mahmoud Abbas, John Kerry and Hillary Clinton are still stuck in the past, clinging to stale ideas that will only continue to fail Fostering a Palestinian middle class is the solution of the 21st century and it has nothing to do with two states."
At the Senate hearing, Friedman's attitude towards the two-state solution seems to have undergone a complete reversal. One senator noted that in a private pre-hearing conversation, Friedman told him a two-state solution the "gold standard." At the hearing, Friedman said:
"If the Israelis and Palestinians were able to achieve a two-state solution along perimeters agreeable to them, and the Prime Minister of Israel yesterday outlined some of them, I would be delighted. I would be delighted to see peace come to this region where people have suffered on both sides for so long. I have expressed my skepticism about the two state solution on the basis of what I've perceived as unwillingness on the part of the Palestinians to renounce terror and accept Israel as a Jewish state. I think that is a foundational problem but I think it can be remedied and I hope it is."
When asked if a two-state solution is, in his opinion, the "ideal path" toward peace, Friedman replied:
"I think it's the most ideal obviously it's been tried for a long, long time and we continue to wrestle with it. Much smarter people than me have tried to make progress and failed, but it still remains I believe the best possibility for peace in the region."
Settlements
In his August 10, 2015 column, Friedman argued against the building of settlements as a response to Arab terror. Not that he didn't think they should be built – but because he didn't think a reason was needed. They shouldn't be a weapon, he said, but a natural process by which "we should expand a community in Judea and Samaria where the land is legally available and a residential or commercial need is present – just like in any other neighborhood anywhere in the world."
Those communities, he made clear, should be permanent. He explained:
"We make a tactical mistake when we threaten to expand 'settlements' whenever there is a terror attack. By implication we are saying two things: First, that the land of Judea and Samaria belongs to the Palestinian Arabs; second, that 'settlement' building is a punishment for bad Palestinian behavior None of this makes any sense. If, say, next month the Palestinians renounce violence, are we really prepared to cede to them Gush Etzion, Maale Adumim, Bet El, Ariel, etc.? Of course not. Separate and apart from the threshold issue of trust, Judea and Samaria historically have deep Jewish roots and were validly captured 48 years ago in a defensive war – far more legitimately than through the atrocious acts that today dictate the borders of most countries. And, insofar as they were captured from the Kingdom of Jordan, which almost immediately abandoned any interest in the region, they are not occupied territory Some ten years ago, the State of Israel went through extraordinary internal angst in compelling the evacuation of 8000 brave Jewish souls in the relatively remote Gaza Strip. Does anyone really think that Israel has the political will to do the same to the many hundreds of thousands of residents of Judea and Samaria? These are not people who live on the fringes of Israeli society. They are completely integrated into Israeli commerce and culture and serve in the most elite units of the Israeli army. They will never be forced to leave their beautiful communities."
At his hearing Friedman was asked if he would ever support the dismantling of Beit El, the settlement whose institutions to whom he has contributed generously and has close ties. He answered: "In the context of a fully agreed-to two state solution, yes."
Later in the hearing, answering a question about settlement policy, he said, "I think the expansion of settlements – I agree with the president. It may not be helpful. I think it makes sense to tread very carefully."
Asked if he personally supported annexation of the West Bank by Israel, he replied: "I do not."
When asked if he is "open to thinking about what the ramifications are and there is another side of the of the settlement issue other than 'we should build everywhere all of the time,'" Friedman responded, "yes."
Left-wing Jews as Kapos
Friedman made a string of controversial statements about liberal Jews beginning with a harsh personal diatribe against J Street president Jeremy Ben-Ami and his support for the Iran deal published on July 30, 2015:
"As the prophet Isaiah said (49:17), 'your destroyers will come from within.' Mr. Ben-ami isn't looking to build anything – his organization stands for nothing other than undercutting traditional pro-Israel positions. But what makes his conduct so pernicious is his attempt to speak on behalf of a purported Jewish organization – and with a Hebrew surname to boot (ironically, the original name 'Ben-ami' is that of the child born of the incestuous union of the Biblical figure Lot with his youngest daughter following the destruction of Sodom – 'Ben-ami' became the father of the nation of Ammon, one of Biblical Israel's greatest enemies). Unfortunately, hearkening back to the days of the Kapos during the Nazi regime and well before that, there is a history of a minority of Jews betraying their own."
Friedman subsequently doubled down on the position nearly a full year later, on June 5, 2016, asking rhetorically if J Street supporters are really as bad as kapos.
"The answer, actually, is no. They are far worse than kapos – Jews who turned in their fellow Jews in the Nazi death camps. The kapos faced extraordinary cruelty and who knows what any of us would have done under those circumstances to save a loved one? But J Street? They are just smug advocates of Israel's destruction delivered from the comfort of their secure American sofas – it's hard to imagine anyone worse."
At the hearing, he was asked whether it was his personal view still that J Street and its supporters are worse than the kapos of the World War II era.
He responded: "No, that is not my view."
When pressed as to why he repeatedly chose such a loaded and painful description of those with whom he disagreed, Friedman conceded:
"There is no excuse. If you want me to rationalize it or justify it, I cannot. These were hurtful words and I deeply regret them. They are not reflective of my nature or my character."
Calling Obama an anti-Semite
Friedman slammed former President Obama in harsh superlative-laden terms on August 20, 2015:
"The Iran deal is opposed by many more Gentiles than Jews. Jews comprise less than 5 percent of the American population but more than 60 percent of Americans, including almost all of the U.S. military, oppose the deal. So how has our great uniting President responded? In the same manner as his spiritual leader, Jeremiah Wright – by appealing to the vilest anti-Semitic biases of the population. This is the worst type of Chicago-style politics and no other president in my lifetime has descended to such despicable behavior."
On February 23, 2016, Friedman wrote:
"Barack Obama worshipped in a church led by a virulent anti-Semite and has broken ranks with all his predecessors in publicly chastising, and even humiliating, Israel's leaders. So his heart was certainly in the wrong place. But Obama had no ability to fully actualize his malevolence."
In another column on June 5, 2016, Friedman wrote of America's then-president and secretary of state:
"Asked to comment on the unspeakable tragedy of innocent Jewish civilians being murdered by knife-wielding Islamic radicals, Obama and Kerry do little more than condemn the proverbial 'cycle of violence.' I'm sorry, but this is pure and outright murder and any public figure who finds it difficult to condemn it as such without diluting the message with geo-political drivel is engaging in 'blatant anti-Semitism.'"
At the Senate hearing, Friedman was asked specifically by a committee member about this description: You talked about Obama engaging in blatant anti-Semitism. You don't believe President Obama is anti-Semitic, do you?
Friedman responded: "I don't believe that for a second."
Obama's fight against ISIS
In a column on November 11, 2015 headlined "Learn a Lesson From Russia" Friedman unfavorably compared Obama to both Russian President Vladimir Putin and Prime Minister Netanyahu:
"Russia is going to defeat ISIS. Not with a 'coalition' of cowards, freeloaders and hypocrites led from behind by the American president, but all by itself The United States has the largest and most powerful military in the world. Under the Obama Doctrine, however, it is no longer in the business of fighting to win As a result of this nonsense, our enemies are stronger and America is no longer capable of exporting its values and influencing global safety and security"
"Obama and Kerry only want to fight Republicans, not terrorists.Vladimir Putin gets it. He may be a 'thug,' as he was recently described by Senator Rubio, but he knows how to identify a national objective, execute a military plan, and ultimately prevail. And Bibi Netanyahu gets it as well. That's why the coordination between the Russian and Israeli armies, and in particular their respective air forces, is at unprecedented levels. Bibi knows that with Russia in the game, when the dust settles Bashar Assad will retain power – a manageable result for Israel insofar as the Assads have kept their border with Israel largely quiet for some 42 years."
In his Senate hearing, Friedman testified that he had changed his opinion since writing the column:
"I was not intending to in any way praise Russia. My point there was simply that Russia had used ISIS as a platform, an excuse if you will, to enter the region to prop up the Assad regime. I thought it was a deplorable act. The point was that I simply lamented that the United States had not acted when threatened to do when the president set the red line. But much has changed and the United States has certainly done more to defeat ISIS than Russia."
Click the alert icon to follow topics:
ICYMI
Ken Burns' Brilliant 'The U.S. and the Holocaust' Has Only One Problem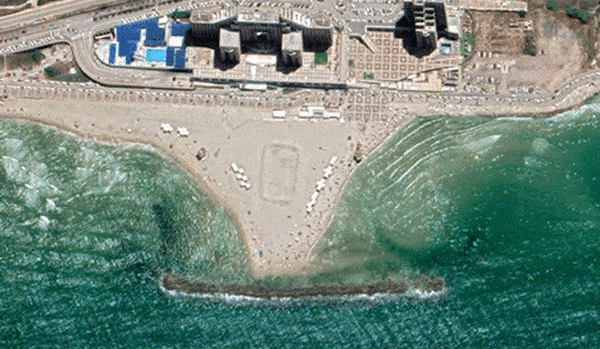 Facing Rapid Rise in Sea Levels, Israel Could Lose Large Parts of Its Coastline by 2050
As Israel Reins in Its Cyberarms Industry, an Ex-intel Officer Is Building a New Empire
How the Queen's Death Changes British Jewry's Most Distinctive Prayer
Chile Community Leaders 'Horrified' by Treatment of Israeli Envoy
Over 120 Countries, but Never Israel: Queen Elizabeth II's Unofficial Boycott