Exclusive |
Whitefish Rabbi Breaks Silence With a Warning to Jews: Nazism Is Alive and Well in America
When white supremacist leader Richard Spencer bought a house in the small Montana town, its three Jewish families were thrown into a neo-Nazi, anti-Semitic whirlwind.
A member of a white supremacy group gives the fascist salute in West Allis, Wisconsin, September 2011.
Credit: REUTERS
NEW YORK – When Rabbi Francine Roston and her family moved from suburban New Jersey to remote Whitefish, Montana just over two years ago, they anticipated lots of change: less stress and pressure, and time to enjoy all the outdoor recreation that their new area has to offer.
They did not expect that David Duke would be tweeting the rabbi's picture and that they would be at the center of a neo-Nazi, anti-Semitic whirlwind.
Now, roughly two months after the storm of trolling and doxxing and international attention began, it has quieted down. At the height of the attacks none of those affected would respond to media inquiries, after law enforcement and terrorism experts recommended that they go dark. Now Roston is ready to break her silence. She spoke exclusively this week with Haaretz.
The rabbi wants to share what she went through so that others – and almost certainly there will be others – can learn from her experience, she told Haaretz.
"The trauma is still very real to me," Roston said to about 30 other rabbis at a gathering this week of the social justice organization T'ruah, in a talk closed to the press and public. She shared a recording of her talk with Haaretz.
Her name, contact information and home address – along with that of two other Jewish families – was spread all over the Internet by supporters of Richard Spencer, a white supremacist Whitefish resident, by The Daily Stormer and amplified in tweets from Spencer and David Duke.
Whitefish is a town of around 7,000 nestled into the crook of several national forests in Montana's northwestern corner, just 60 miles south of the Canadian border. Among them are perhaps a dozen Jewish families.
The Rostons – a Conservative rabbi, her husband and their teenage son and daughter – had visited Whitefish during a tour of nearby Glacier National Park several years ago and fell in love with the town. "The people were very kind and welcoming," Roston told Haaretz.
Her family spent two subsequent summer vacations there, for three weeks at a time. It's the kind of friendly little town in which residents brag of not knowing where their house keys are, and park their cars with the keys still in the ignition.
And while Whitefishers have turned out in droves to drive away the hateful messages being aimed at the Jews in town, something has changed for Roston. Now she can't go to sleep unless she knows all the doors to her house are locked and the newly installed alarm system is on.
"That's the new normal," she told Haaretz. "It's upsetting."
During their last summer vacation in the ski resort town, after she had served three New Jersey pulpits over 16 years, "we were looking at each other and thinking it might be time to make a change," Roston said. Her husband works remotely as a financial services industry consultant, and their children were at transition points between schools anyway. So "instead of just joking about moving to Montana, we decided to try it," Roston says.
In July 2014, they moved west. When visiting they had grown close to a Whitefish Jewish family, Tanya and Judah Gersh, who have kids about the same age as theirs. The Gershes are one of the other two Jewish families trolled and doxxed by the neo-Nazis.
When Roston arrived, she helped establish a local, nondenominational congregation, Glacier Jewish Community, which now meets three or four times each month for services and socializing. They often meet in her home, she told Haaretz.
The Rostons had been living full-time in Whitefish for just a few months when she first heard about Richard Spencer. Spencer, an open admirer of Hitler and the man who boasts he coined the term alt-right, was trying to buy property in the town. And though lots of local residents were opposed, she says, there was little they could do to stop him.
Spencer bought a building which he later put in his mother's name, said Roston. When Donald Trump was elected president last November, Spencer made national news for hosting an alt-right conference in Washington D.C., which he closed with the Nazi salute and "Hail Trump."
Spencer splits his time between Arlington,Va., where he runs a white supremacist think tank described by the Southern Poverty Law Center as a hate group, and Whitefish, according to a Washington Post profile.
He surely finds Whitefish a comfortable place to be, since it is overwhelmingly white. According to the 2010 census 96 percent of residents are Caucasian. Since 2010 there had been some white supremacist activity in the area, which led to the formation of Montana Human Rights Network and a Whitefish affiliate, Love Lives Here.
Spencer had listed his think tank's official address as the Whitefish building. Locals were growing worried about a possible increase in white supremacist activity, and concerns were magnified with Trump's election as president. Some discussed asking Sherry Spencer – who had publicly disavowed her son's ideology – to sell her building in an effort to get him to leave town.
The problem for the Rostons and other Jewish families began on December 12, when an ABC/Fox Montana news story featured Sherry Spencer claiming that she had been threatened by Tanya Gersh with public protests if she did not sell her downtown Whitefish building, which houses a beauty salon and vacation rental apartments.
Two days later, the Roston, Gersh and Secher families were doxxed on 4Chan. And two days after that the neo-Nazi online publication The Daily Stormer published an article saying that "the Jews," "a vicious, evil race of hate-filled psychopaths," was attacking Richard Spencer's mother, and called on its readers to "take action!" with "an old-fashioned troll storm."
The article by publisher Andrew Anglin included contact information for Ina Albert, a Love Lives Here activist and her husband, a retired rabbi. It included the home address of Whitefish event planner and realtor Tanya Gersh, that of her husband's law firm and her 12-year-old son's then-active Twitter handle. Anglin called the boy a "scamming little kike."
One commenter on the Stormer article linked to the recording he left on Gersh's answering machine. "You fucking wicked kike whore. Don't think for a second we don't see what you're doing. This is Trump's America now."
The Rostons, Gershes and Albert and her husband – and their employers and local businesses believed by Anglin to be Love Lives Here supporters – were slammed with email, phone calls, comments on social media and fake, negative online reviews. Images of the women's faces with six-pointed yellow stars like those Jews were forced to wear during the Holocaust were published, with "filthy Juden" written below.
The online anti-Semitic chatter grew so loud so quickly that within days, Roston had heard from the head of the ADL, Jonathan Greenblatt, asking how the organization could help. Soon the Secure Community Network, known as SCN – the Jewish federation world's version of the Department of Homeland Security, Roston explained at T'ruah – sent a consultant from Seattle to do security assessments of the three families' homes.
"We started shutting things down, tightening our cybersecurity," said Roston. "We took our congregation's website down and pulled all photos of our congregation."
The Southern Poverty Law Center also helped out, and Roston, the ADL and the others passed information they gathered along to the FBI. "Everyone was making sure that law enforcement was taking our case seriously and coordinating protecting us and our community," said Roston. The three organizations "were our support team."
Gersh got the worst abuse, Roston said. Flooded by hundreds of emails and phone calls for over a month, some from callers who threatened to shoot her, Gersh did not return a phone call this week from Haaretz.
Whiterfishers came to their Jewish neighbors' aid. First they sent the Jewish families baskets filled with chocolates, homemade soup and notes, Roston told Haaretz. Cards were pouring in to the three families from all over the country, from people of every religion. A local newspaper printed a menorah superimposed over the shape of Montana, which Whitefishers hung in their windows over Hanukkah and Christmas. When she left last week to come to New York for T'ruah, many were still hanging.
During Hanukkah the Rostons and Gershes lit candles together most nights. Then they read the notes. "It made our kids happy and helped us feel not alone. We felt supported. We felt people's solidarity," Roston told Haaretz.
Daily Stormer publisher Anglin announced plans for an armed protest march through Whitefish in mid-January, on Martin Luther King Jr. Day. Montana has liberal firearms laws, and he pledged that 200 people would march. "We will be busing in skinheads from the Bay area," and "are continuing our barrage against the criminal Jews of Whitefish and their racketeering cartel," he wrote.
After failing to file the proper paperwork and fees for a permit, Anglin later announced that he was postponing it, blaming "the Jews," of course. No new date has been set.
But Whitefish already had a party planned for a week before MLK Day, to show the neo-Nazis what the town is really about. Anti-fascist "trolls against trolls" protesters came and showed their support in the town center. Hundreds of people came in -5 degree weather and stood outside for hours, listening to music and speakers. One of the organizers wanted there to be Jewish soup at the gathering. So Roston was dubbed matzah ball captain, she told Haaretz. And they distributed 350 bowls of soup.
A friend of Roston's who works in crisis communications recommended that the victims all go dark and cease activity on social media and contact with reporters. Now that the harassment has ceased, it seems to have done the trick, Roston said, though they remain on alert.
Because Whitefish is a small town, Roston and her friends frequently see Spencer around. The Spencer home in Whitefish is just a 20-minute drive from the Rostons'. Spencer and the rabbi frequent the same coffee shop in Whitefish's tiny downtown. When she sees him, she turns around and walks the other way, she told Haaretz.
"It has been very depressing to accept the reality that Nazism and Nazi imagery and ideas are alive and well and raging in our country," said Roston, her voice cracking with emotion.
But good has come out of the experience too.
"We learned that there are many more people of goodwill than others. Especially in this time that we live in who are willing to stand up for what is right and stand up against racism, anti-Semitism and bigotry. Those people reached out to us. And that was extremely powerful," she told Haaretz.
"We learned that there are good people all over the country standing up for American values and the freedom of expression and religion and the freedom to live without terror. My hope is that people will be motivated by the forms of resistance we practiced.
"We don't regret moving" to Montana, said Roston. "Certainly it was a difficult experience but we were able to endure the cyber-terrorism and attack because of the support of our neighbors, our town and our state. We know we're in the right place still. We're not leaving."
The T'ruah conference was the first time Roston had been with colleagues since the troll storm began. "It has been very powerful, very emotional to be surrounded by peers," she said, sounding teary. "To be in the presence of my friends and colleagues is spiritual healing."
Click the alert icon to follow topics:
ICYMI
Ken Burns' Brilliant 'The U.S. and the Holocaust' Has Only One Problem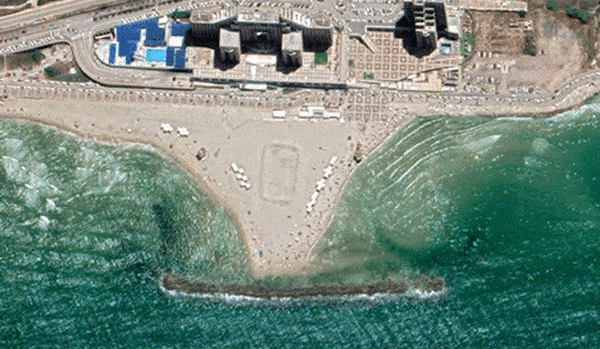 Facing Rapid Rise in Sea Levels, Israel Could Lose Large Parts of Its Coastline by 2050
As Israel Reins in Its Cyberarms Industry, an Ex-intel Officer Is Building a New Empire
How the Queen's Death Changes British Jewry's Most Distinctive Prayer
Chile Community Leaders 'Horrified' by Treatment of Israeli Envoy
Over 120 Countries, but Never Israel: Queen Elizabeth II's Unofficial Boycott