We Were Once Refugees and Immigrants, Too: American Jews Tell Their Stories
President Donald Trump's executive order on immigration hit U.S. Jews hard. Haaretz has collected their stories in a special project commemorating how America's open arms saved so many families.
Joyce Boll's family after they reached the United States.
Credit: Courtesy
Jews in America and around the world were stunned by President Donald Trump's sweeping ban on refugees and blanket refusal to allow citizens from a list of countries to enter the United States. Trump's move, and the sudden way it was implemented, hit the American Jewish community particularly hard. Memories of America's locked doors to Jewish refugees before, during and after the Holocaust are still fresh, and Jewish American identity is tightly bound with their family's history as immigrants. Moreover, if the U.S. had not welcomed immigrants so generously in the early 20th century, far more Eastern European Jews would have perished. Nearly all American Jews owe their lives, safety and security to the promise of refuge offered by the inscription on the Statue of Liberty: "Give me your tired, your poor, your huddled masses yearning to breathe free, the wretched refuse of your teeming shore. Send these, the homeless, tempest-tossed to me, I lift my lamp beside the golden door!"
In a special project #OnceRefugees, Haaretz asked readers to share their family's refugee and immigrant stories. Here are a selection of the stories that were received via Email, Facebook and Twitter.
'Grateful and indebted to U.S.'
Joyce Boll: "My father and grandparents were refugees who did NOT have the option to come to the U.S. before the Nazis arrived in Poland as there was a ban on Jewish refugees in 1939.
My father was a newborn when he and my grandparents were captured by the Russians in May 1940. Somehow he and they survived 3 years in a Siberian labor camp, then a horrific 10-week "death train" to Uzbekistan where they struggled to survive until the end of World War II. They basically walked back to Europe from Uzbekistan. For the next six years my father, his parents and the two sole surviving relatives lived in displaced persons' camps until finally getting sponsorship to immigrate to America.
My grandparents and my father remained grateful and indebted to the U.S. My father enlisted in the Army to serve his precious, adopted country. The immigrants who have been welcomed into this country always have and will continue to honor the premise upon which this country was conceived."
Dana Diamond: "My mother's father made his way from Poland to Canada in the early 1900's by teaching Talmud. My mom's mother was orphaned in her teens by the pogroms in Russia and her brothers saved her life in a daring rescue and brought her over to Canada by boat. He became the rabbi of Kitchener, Ontario. When my grandfather died young, she supported four children by becoming a kosher caterer and scrubbing floors. She sent my uncle to medical school, my mom to secretarial school. My father's parents left Germany and Austria around the same time and came to America. They ran a successful millinery business back when everyone wore hats – my grandmother was a fearless businesswoman. My dad left college when my grandfather became ill and helped support the family, his brothers. He served in World War II, married, ran a business. My mom was his secretary. They had three children and four grandchildren. Here we are. We are America."
'I think of the Syrian refugees'
Bruce Mainzer: "As the German Jews found more and more challenges to earning a living in the mid 1930s, my grandparents told their children that they should leave, but that they will be able to live comfortably in Germany on their retirement savings. My father and my uncle were able to make their way to Chicago in 1937. After Kristallnacht, my grandfather ended up in Dachau, before it became a death camp. It was used to house Jews until they could be relocated out of the country, but the immigration doors of many countries were shut tight. My father was desperate to get my grandfather out of Dachau, so he pounded on doors all over Chicago in 1939 trying to get affidavits from U.S. citizens. I think of the Syrian refugees now, and I know my sadness with Syrian refugees unable to find refuge is nowhere near the desperation my father felt. Once my father stood at the door of a prominent Chicagoan to ask his help in 1939 and was shocked to be told that since his parents chose to stay in Germany, "let them stay with Hitler." Fortunately my Dad's younger sister who had immigrated to Uruguay was able to get my grandparents safely there in 1940.
Five years after coming to Chicago, my father and his brother joined the U.S. Army to fight the Axis powers. My mother escaped Europe in 1939. She was lucky enough to get forged papers in her native Czechoslovakia and escape from Nazi-occupied Prague. Mom came to Chicago, where she met Dad and dated him during his Army service. The pride my parents felt for America continued well after World War II, and I grew up proud of my special status of being a first generation American My mother is now 98 years old and in her fourth year of Alzheimer's, but even before she lost her memories, she chose not to talk much about her life before racism and intolerance overwhelmed Europe, as it was always too painful to talk about her brother, sister, niece and brother-in-law murdered at Auschwitz My mother doesn't remember the words to many songs, but she can sing loudly every stanza of God Bless America and the national anthem. She sings so loud that the entire audience looks away from the stage to focus on my mom in the back row loudly singing the patriotism she feels for the country she came to as a refugee."
Ariela Noy: "Three of my grandparents were immigrants and my parents and their three brothers are immigrants. My father has a GED diploma and my mother, an associate's degree. My brother, Ron Noy, and I attended college and medical school. He's an orthopedic surgeon. I am a medical oncologist. I treat people with cancer, some of whom also have HIV, sometimes for months, years, and decades. I do research that impacts people all over the world. I teach medicine and have an impact on generations. I have contributed to and held leadership positions in community and religious organizations and the arts."
'Came to the U.S. with nothing'
Linda Meisel Wilk: "My grandfather Max Glick was two years old when he arrived in the U.S. from a Jewish shtetl in Russia, where he lived in a home with dirt floors and a family that only owned two bowls – they would pass them around and eat from the same bowl. They came to the United States with nothing. As a little boy, less than eight years old, Max used to sneak out of the house and get odd jobs, but I heard he would go to local stores and sweep floors, and do whatever they needed. No one had anything. Max's mother, Chaya Fayga ran the neighborhood fund where they lived in Brooklyn. She would keep money in a cookie jar and when someone needed money, she would give it to them from the cookie jar and keep the records. The neighbors would pay back into the cookie jar fund when and if they could.
Later in life, he and his brother Sam were able to buy and run a second hand store in Newark, New Jersey. Max was named the 'Prince of Prince Street.' When his patrons had a child, he would gather clothing for the baby and drop a basket off at their homes – free of charge. When there were riots in the city, many of his patrons came to his store and stood guard. They would not let anyone loot his store."
Click the alert icon to follow topics:
ICYMI
Ken Burns' Brilliant 'The U.S. and the Holocaust' Has Only One Problem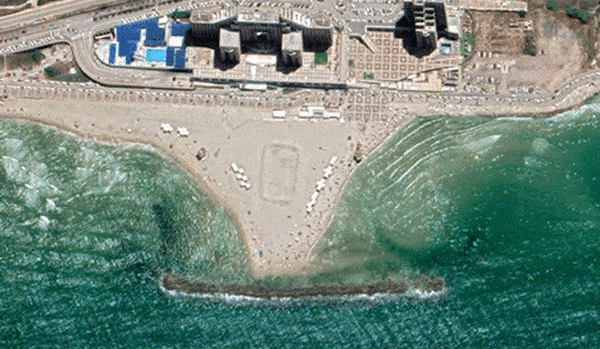 Facing Rapid Rise in Sea Levels, Israel Could Lose Large Parts of Its Coastline by 2050
Lapid to Haaretz: 'I Have Learned to Respect the Left'
The Mossad's Fateful 48 Hours Before the Yom Kippur War
As Israel Reins in Its Cyberarms Industry, an Ex-intel Officer Is Building a New Empire
How the Queen's Death Changes British Jewry's Most Distinctive Prayer