Ivanka and Jared's Ride to Church on Shabbat Sparks Controversy
Some see decision by President Trump's daughter and son-in-law as befitting Jewish law and reflecting 'embrace of the world,' and justify inaugural forays apparently approved by an anonymous Orthodox rabbi.
Jared Kushner and Ivanka Trump at the Freedom Ball in Washington, D.C., January 20, 2017.
Credit: Evan Vucci/AP
NEW YORK – When America's most famous observant and newly influential Jews, Ivanka Trump and Jared Kusher, travelled to her father's inaugural balls by car last Friday and then attended a church service with the new president on Saturday morning, it sparked a debate that continues to ping-pong around the world on social media.
At issue: What are the ramifications of Trump, who converted to Judaism under the tutelage of an Orthodox rabbi, and Kushner, who is from an Orthodox family, doing things publicly which violate the Sabbath and are contrary to Jewish norms? Trump told Vogue magazine that her family observes Shabbat.
And there is little question that Donald Trump's campaign for the presidency used his daughter's image as not only a businesswoman, but as a wholesome modern Jewish mother, to further its ambitions.
Marc Zell, chairman of Republicans Overseas Israel, told Haaretz that Ivanka Trump obtained permission from a rabbi to ride in a car on Shabbat based on the overriding principle of pikuach nefesh, or "saving a life." Zell has not revealed which Orthodox rabbi gave that permission, nor did he respond to emails or a Facebook message from Haaretz.
This episode echoes a dispute over the 2009 visit by Rabbi Haskel Lookstein to the National Cathedral the morning after Barack Obama's first inauguration. Lookstein, the spiritual leader of a large Upper East Side Manhattan synagogue, is also the Orthodox rabbi who converted Ivanka Trump to Judaism. He attended the service at the invitation of the new president, and was criticized for doing so by the Modern Orthodox Rabbinical Council of America.
Lookstein declined to comment for this article.
Standing with her husband and daughter on a White House balcony Ivanka Trump also took photos on Saturday, according to an Associated Press report in Fortune magazine.
The issue for many is not as much the Trump-Kushners' observance of Shabbat or lack thereof, but the "shomer shaming" as people comment on what the presumably observant power couple did.
"Neither Mr. Kushner nor Ms. Trump represent themselves as role models or spokesmen for Orthodox Judaism," said Rabbi Ozer Glickman, a rosh yeshiva, or dean, at the rabbinical school at New York's Yeshiva University. "Mr. Zell's idiotic statement, which he had no reason making, is what raised questions. As far as I am concerned, it is entirely their private business."
"I didn't vote for Trump and have no interest in looking critical of the couple themselves," Glickman told Haaretz. "This gossiping is very unbecoming of the religious community. There's no need to make fun of them. There is plenty to make fun of with (President) Trump himself."
Glickman said that he doesn't believe their violation of Shabbat will fan charges of anti-Semitism against President Trump. "I don't believe that he's anti-Semitic. I don't think he's a very bright person," he explained, referring to some of Trump's statements about wanting Jews to count his money. "I just think he's pro-Trump and it doesn't have anything to do with their observance."
The only reasons to care about what the couple chose to do last Shabbat, Glickman said, are that non-Jewish employers in the U.S. may be left with the impression that Sabbath-observant employees are able to attend work functions on Friday nights and Saturdays. Additionally, he said, "some people may conclude that they secured this accommodation by virtue of their fame, power or financial status. That runs completely counter to Jewish tradition."
Using pikuach nefesh as the principle on which rabbinic permission is given to disrupt observance of the day of rest is questionable, say religious experts. The concept is generally invoked as justification for doctors using their pagers, phones and cars, or for people switching on lights and engaging in other forbidden forms of "work," on the Sabbath. People can violate the Sabbath if someone's life is in danger, as halakha, the traditional religious code, demands breaking virtually any of its laws in that circumstance.
The overriding halakhic principle would be relevant in the case of the Trump-Kushners being driven to the inaugural balls only if walking through the streets of Washington, D.C. to get there would have put their lives in jeopardy. Which, given their presumed protection by the Secret Service is debatable, say some rabbis. They could have elected not to attend the parties, or walked there. Indeed, for his part, any time there was a Friday night Congressional vote, Senator Joseph Lieberman, an Orthodox Jew, would walk to Capitol Hill.
A more appropriate Jewish legal justification for riding to and attending the cathedral service on the Sabbath may have been "honoring the head of state," said Rabbi Jonathan Muskat, spiritual leader of Young Israel of Oceanside, a Modern Orthodox congregation on Long Island.
Both that and the pikuach nefesh principle could have come into play if, say, the Trump-Kushners declined to attend the inaugural balls and that act soured the president's views toward Jews and, by extension, Israel, Muskat told Haaretz. "Would this have an adverse effect" on the president's relationship with Israel, he asked – and then answered: "It's possible that it wouldn't."
"The argument is that there are certain people called close to the government and potentially by having a relationship with the government can be involved in saving the lives of Jewish people," Muskat said. "[Within] the whole leniency of Torah v'malchus, being able to set aside certain prohibitions, you have this dispensation because you have the potential to save Jewish lives."
About Ivanka Trump's taking photos on Shabbat, Muskat said, "I'm not an Ivanka Trump defender. Taking a photo on Shabbat would be a halakhic problem If someone uses a legitimate rabbinic dispensation (for one thing) can it lead to other issues? Possibly."
That leads to important questions about what Ivanka Trump and Jared Kushner's family practice will be on Shabbat, he said, especially now that Kushner has been appointed a senior adviser by his father-in-law.
"Does that mean that every time Donald Trump summons Jared or Ivanka on a Friday night they will go?" asked Muskrat. "What will the quality of their Shabbat be? They are very critical, important questions that they should speak to their rabbi in order to create a structure whereby they are responsible to their positions but also to being God-fearing Jews."
'Good for the Jews'
The legal positions now at issue have touched upon influential American rabbis before, as at least one did for Lookstein back in 2009. At the time, he wrote in a letter to his RCA colleagues, that he attended a church service for the first time in his career then because "this event was not an interfaith dialogue or meeting. It was an invitation from the new president of the United States — a man of incredible importance to the fate of our holy community in the land of Israel and here in America — to meet and join him in prayer.
"Many clergy were invited, and I feel that it would have been a disservice to the interests of the Orthodox community had no one from our community participated," he wrote. Lookstein then cited the Shulhan Arukh code of law, and noted that chief rabbis in England had attended ceremonies in Westminster Abbey, while Rabbi She'ar Yashuv Cohen, then Haifa's chief rabbi, attended the funeral of Pope John Paul II at Saint Peter's Basilica in Vatican City.
Rabbi Marc Schneier, president of the Foundation for Ethnic Understanding, was president of the New York Board of Rabbis when New York Cardinal John O'Connor died in 2000.
"He had asked me to participate in the funeral service at Saint Patrick's Cathedral. But I couldn't do it, which he understood," Schneier told Haaretz, though "it more than pained me." He and the cardinal had become close after frequently meeting for breakfast.
Rather than enter a church, England's Chief Rabbi Jonathan Sacks stood on the steps outside the Westminster Abbey funeral of Princess Diana, after she was killed in a 1997 car crash.
Schneier explained that entering or even praying in a mosque is not forbidden for Jews in the same way that entering or praying in a church – where there are likely to be images of Jesus – is. That position is rooted in a ruling by the medieval Jewish philosopher Maimonides, who lived in Muslim Morocco.
When the FFEU held its first summit of rabbis and imams, in 2007, they gathered at New York's Islamic Cultural Center mosque on the Upper East Side. Toward the end of the day, while still in the mosque the rabbis, including some who were Orthodox, prayed their afternoon service.
Meanwhile, discussion over Ivanka Trump and Jared Kushner's observance or lack thereof has presented a positive opportunity to share the meaning of Torah with the broader world, said some interviewees.
"If the Orthodox community does it right we can present a very powerful picture of what it means to embrace the world in all its complexity through the lens of Torah," Muskat told Haaretz. "It requires nuance and explanation. In a world of sound bites it's much harder to promote an authentic Torah perspective taking into account the many different factors. But it's a wonderful opportunity to spread Torah values to the masses, not to be ashamed of or hide."
Overall, he added, "who are we to judge these people? We should model good behavior and give her [Ivanka] the benefit of the doubt." And, he said, "hopefully they'll be good for Israel and good for the Jews."
Click the alert icon to follow topics:
ICYMI
Ken Burns' Brilliant 'The U.S. and the Holocaust' Has Only One Problem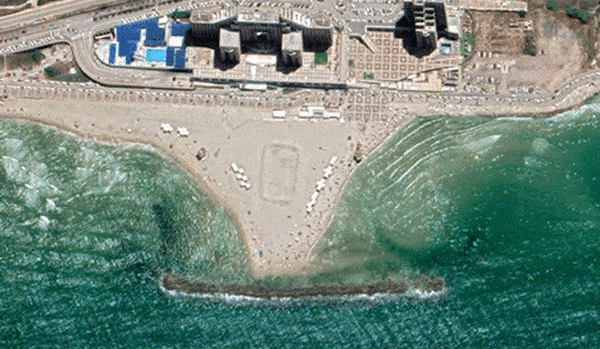 Facing Rapid Rise in Sea Levels, Israel Could Lose Large Parts of Its Coastline by 2050
As Israel Reins in Its Cyberarms Industry, an Ex-intel Officer Is Building a New Empire
How the Queen's Death Changes British Jewry's Most Distinctive Prayer
Chile Community Leaders 'Horrified' by Treatment of Israeli Envoy
Over 120 Countries, but Never Israel: Queen Elizabeth II's Unofficial Boycott