Analysis |
Onward Christian Cabinet: Trump's White House Picks Are a Christmas Gift for the Religious Right
Donald Trump may give evangelical Christians a level of power and influence on American life that they never had before.
President-elect Trump's picks, from top left, clockwise: Scott Pruitt, Donald Trump, Ben Carson, Mike Pence, Ken Blackwell and Betsy DeVos.
Credit: Andrew Harrer/Bloomberg; Steve Pope/AFP; and Christian Murdock, Mary Altaffer, Michael Conroy, Andrew Harnik/AP
The unveiling of U.S. President-elect Donald Trump's cabinet choices has sparked discussion as to ways in which the inclusion of so many Goldman Sachs alumni, former generals and billionaires donors will shape the future policies of his administration. But a less-discussed group that is also heavily represented in Trump's picks is evangelical Christians who are on record stating that their religious beliefs are a driving force behind their politics.
At first glance, Trump seems an unlikely savior of the religious right. The thrice-married New York city billionaire and reality TV star has behaved in ways that caused many conservative Christian Republicans to think twice before giving him their support. He rarely discusses his faith or church attendance, or mentions God (even his election night victory speech was noticeably devoid of any expression of gratitude to a higher power).
At the beginning of the presidential race, Trump was far from the first choice of a community that had a dazzling array of alternatives in the GOP primaries from within their own camp, from Mike Huckabee to Scott Walker to Marco Rubio to the second-to-last man standing – Ted Cruz.
But in the end, it seems the election of Donald Trump as president will result in giving the evangelical Christian community a level of power and influence on American life that it has never enjoyed before. A convincing argument can be made that he owes it to them: Trump pulled in 81 percent of the evangelical vote, a higher percentage than Mitt Romney, John McCain, or even George W. Bush who was a born-again Christian himself.
And so, in turn, a White House is shaping up where Trump will put more committed Christians, including familiar faces in evangelical political circles, in key policy-making roles than any previous other American president – to an even greater extent than Bush, who emphasized "faith-based" initiatives, or Ronald Reagan, who owed a great deal to the Moral Majority for his 1980 landslide.
"Trump may be anything but an evangelical Christian himself, but the evangelical Christian community came through for him and he is coming through for them," says Dr. Yael Sternhell, a senior lecturer in history and American studies at Tel Aviv University. "Trump and his team are reinforcing the relationship between his White House and core GOP constituencies, to create an administration that will be widely supported by traditional Republicans."
Leading the Christian influence within the nascent Trump administration is its transition chief, Vice President-elect Mike Pence, the driving force in consolidating Christian support for Trump throughout the campaign. Raised Catholic, Pence has said that it was while he was in college, attending a Christian music festival, that "I gave my life to Jesus Christ" and became a Protestant evangelical, though he has referred to himself as a hybrid evangelical Catholic.
The former Indiana congressman and governor of Indiana has worn his religion on his sleeve throughout the Trump campaign, as he has for his entire political career. "I'm a Christian, a conservative, and a Republican – in that order," Pence declared at the Republican National Convention."
During the vice presidential debate, Pence reiterated that "my Christian faith is at the very heart of who I am," and that "I try and spend a little time on my knees every day." He described his life in politics as "a calling into public service," where he has "tried to keep faith with the values that we cherish."
In particular, Pence's religious beliefs drive his fight against abortion: He has said "the sanctity of life proceeds out of the belief, that ancient principle ... where God says before you were formed in the womb, I knew you."
Abortion is far from the only example of how religion affects policy for Pence, however. His uncompromising stances have made him a hero in Christian circles, most notably when it comes to Indiana's controversial "religious freedom" bill, which, if it had passed, would have allowed local governments to deny civil rights protection to LGBT individuals when they face discrimination.
An early favorite of the evangelical community during the Republican primaries, before withdrawing and enthusiastically backing Trump, Dr. Ben Carson, the president-elect's choice to head the Department of Housing and Urban Development, devoted considerable time and energy to campaigning for Trump in the general election campaign. Like Pence, Carson is a creationist who doubts the theory of evolution, unusual for a surgeon or any professional in the sciences.
A Seventh-Day Adventist, Carson has regularly preached about his Christian conversion as part of his personal narrative of a misspent youth in which a desire to stab people with knives and ice picks could have led him to prison if he had not he had an epiphany in the bathroom, during which "I fell on my knees and said lord, you have to help me because I can't fix this."
Carson has said that for a Muslim to be president of the United States he would have to "reject the tenets of Islam."
Betsy DeVos, Trump's choice for education secretary, was raised in the Reformed Christian church, attending Christian schools and a Christian Calvinist college. She sent her own children to Christian schools as well, and now belongs to the Mars Hill Bible Church in Grand Rapids, Michigan. While she paints her decades of fighting for school vouchers that would allow government to fund religious education as a fight for "choice," she says her activity was inspired by wanting to help families less wealthy than hers to send their children to her own kids' school.
An audio of DeVos addressing a conference in 2001 for wealthy Christian political activists, called The Gathering, has been published in Politico. She describes her political activity there as an outgrowth of Christian faith and an effort to "advance God's kingdom." She says she wants "to impact our culture in ways that are not the traditional funding-the-Christian-organization route, but that really may have greater Kingdom gain in the long run by changing the way we approach things — in this case, the system of education in the country."
Most news coverage of Scott Pruitt, Trump's choice for Environmental Protection Agency chief, has focused on his climate change denial and cozy relationship with big oil. But the Oklahoma attorney general is also a committed Southern Baptist, serving as deacon at First Baptist Church in Broken Arrow, Oklahoma.
Linking his faith and his politics, Pruitt told the website for the Southern Baptist Theological Seminary, where he is a trustee, that "a Christian worldview means that God has answers to our problems. And part of our responsibility is to convey to those in society that the answers that he has, as represented in Scripture, are important and should be followed."
In addition to opposing marriage equality, transgender bathroom access and abortion, Pruitt led a protracted battle to allow a privately funded statue of the Ten Commandments to stand on the grounds of the state capitol. After Oklahoma's Supreme Court's ordered the removal of the statue, he worked to have it returned through a public referendum – which voters ultimately rejected in the November election.
The initiative pushed Pruitt pushed would have eliminated the section in the state constitution – which the court cited, to justify removal of the statue – that states, "No public money or property shall ever be appropriated, applied, donated, or used, directly or indirectly, for the use, benefit, or support of any sect, church, denomination, or system of religion, or for the use, benefit, or support of any priest, preacher, minister, or other religious teacher or dignitary, or sectarian institution as such."
Rick Perry, former governor of Texas, slated to be named Energy Secretary, has long worn his conservative Christian beliefs on his sleeve. Perry belongs to an non-denominational evangelical mega-church - in 2014, he was re-baptized in a Texas river.
In 2009, he was quoted as saying at a prayer service that he believed that non-Christians will be condemned to hell, has called evolution "a theory that's out there" and as governor, promoted the teaching of creationism alongside evolution in public schools, and has compared homosexuality to alcoholism, suggesting that it is a disorder that can be treated.
In 2011, he sparked controversy when he held a 30,000-strong Christian national prayer rally for a "nation in crisis" that seemed to blend religion with laying the groundwork for his 2011 presidential run. He also ran a much-criticized campaign ad in which he said that "there's something wrong" in a country where "gays can serve in the military but our kids can't openly celebrate Christmas."
A key architect of the new cabinet, who's working with Vice President-elect Pence, is Ken Blackwell, Trump's domestic policy adviser. Blackwell is senior fellow at the conservative religious-political Family Research Council organization, and is responsible for the domestic side of the transition. The politician, who served as Cincinnati mayor and Ohio secretary of state, has said that homosexuality is "a transgression against God's law," called them "disturbed people" and has supported controversial conversion therapy for gays, saying that like an arsonist or kleptomaniac, their sexual tendencies "can be changed."
Blackwell helped to lead Trump's push in June to consolidate evangelical support when he became the presumptive GOP nominee. At the time, a "religious advisory council" was formed which, his campaign said, "represents Donald J. Trump's endorsement of those diverse issues important to evangelicals and other Christians, and his desire to have access to the wise counsel of such leaders as needed."
Since then, Pence and Blackwell worked – successfully, it turns out – to keep evangelical support for Trump strong, even through rough times like the Access Hollywood tape.
But Trump did not leave all the campaign work to go-betweens: He has made numerous political overtures to the Christian community himself. Most notable, he used extremely strong language on abortion during the presidential debates, graphically describing late-term procedures as involving fetuses that are "ripped from the mother's womb," and vowing that any Supreme Court nominee would have to be pro-choice.
Repeatedly, when addressing Christian audiences, Trump promised to eliminate The Johnson Amendment of 1954 that prohibits charitable organizations, including churches, from endorsing political candidates.
"As with all things Trump, this was a transaction," says Sarah Posner, who wrote about Trump and the evangelical community in The Washington Post during the campaign. The deal between the candidate and the hard Christian right was, "you guys show up at the polls, I'll appoint anti-Roe pro-life Supreme Court justices, reverse Obama's executive orders protecting LGBT people, repeal the Johnson Amendment, and move the U.S. Embassy from Tel Aviv to Jerusalem."
And now, as an added bonus, Trump is giving Christmas back to his supporters, or at least that's what he claims. In his speech in Michigan on his so-called victory tour this week, the president-elect made a dramatic point of signalling that his election means that the so-called "war on Christmas" had been won and Christian specificity had defeated multicultural political correctness.
"We're going to say 'Merry Christmas' again," he exclaimed. "How about all those department stores! They have had those bells and they have the red walls and they have the snow but they don't have 'Merry Christmas.' I think now they are going to start putting 'Merry Christmas.'"
As Trump bends over backward to show that Christian support of an unconventional candidate was a gamble that paid off, it seems that for the religious right, this will, indeed, be a very Merry Christmas. There is much to celebrate as their very own Santa Claus prepares to move into the White House.
Click the alert icon to follow topics:
ICYMI
The Artist Who Survived Auschwitz Thought Israel Was 'Worse Than the Concentration Camp'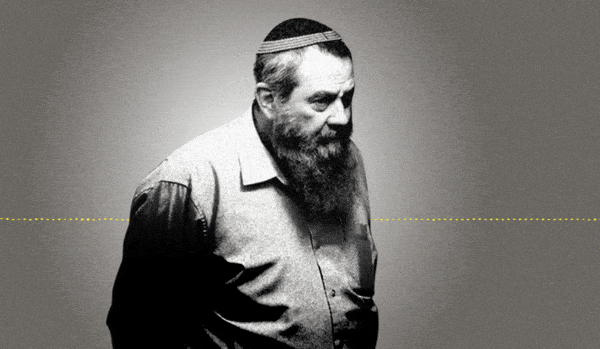 Jewish Law Above All: Recordings Reveal Far-right MK's Plan to Turn Israel Into Theocracy
Why I'm Turning My Back on My Jewish Identity
Down and Out: Why These New Immigrants Ended Up Leaving Israel
The Reality Behind 'The White Lotus' Sex Work Fantasy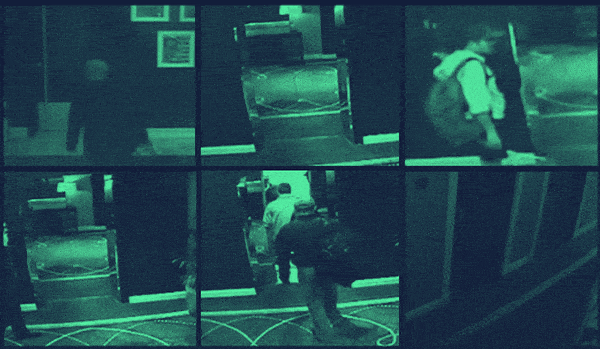 This 'Dystopian' Cyber Firm Could Have Saved Mossad Assassins From Exposure