How Trump Brought Ann Coulter's anti-Muslim, anti-Jewish Bigotry to the GOP Mainstream
Once outlier, many of the ultra-conservative commentator's ideas and prejudices are now the key ideological positions of the Trump-era Republican party.
Donald Trump and Ann Coulter.
Credit: Haaretz
Ann Coulter, not Donald Trump, fired the opening salvo of the 2016 U.S. Republican presidential primary.
Interviewer: "Americans should fear immigrants more than ISIS?"
Coulter: "Yes. If you don't want to be killed by ISIS, don't go to Syria. If you don't want to be killed by a Mexican [immigrant to the U.S.], there is nothing I can tell you."
Only a few weeks after this exchange between Univision anchor Jorge Ramos — often called "The Walter Cronkite of Latino America" — and conservative, self-described polemicist Ann Coulter, Trump officially announced his candidacy for U.S. President.
In his announcement speech, Trump took a few lines straight from Coulter's new book, "Adios, America! The Left's Plan to Turn Our Country into a Third World Hellhole," and set the tone for his whole campaign: "They're bringing drugs. They're bringing crime. They're rapists. And some, I assume, are good people."
Trump was immediately denounced by U.S. Latino leaders, civil rights activists and many of his corporate partners cut their business relationships with the billionaire - the moment which launched Ann Coulter as the ideological voice of Trumpism.
For her part, a few days later on "Real Time with Bill Maher," Coulter predicted that Trump would win the Republican nomination — which seemed so incredible at the time she triggered hysterical laughter from the audience.
This week, Coulter will be at the RNC's Cleveland Trumpfest celebrating what's been called the most right-wing Republican platform in many decades. She's a headline guest at an evening party to rally LGBT Republicans against the 'threat of radical Islamic terrorism.' She will be joined by co-travelers Pamela Geller, Milo Yiannopoulos and leader of the Dutch anti-immigrant PVV party Geert Wilders.
For almost two decades, Coulter, a mainstay of American cable news and the conservative pundit sphere, has had her finger on the pulse of the conservative movement. But despite the eleven largely best-selling books to her name, Coulter has never been regarded as in line with establishment Republican Party policy or politics. Her post-9/11 policy prescription for confronting terrorism from the Middle East — "We should invade their countries, kill their leaders and convert them to ChristianityThis is war" — didn't gain much traction.
But that has all changed with Donald Trump. "I was on my way back to the airport to fly to New York City when I got an email from Trump's office requesting that a copy of [my] book be overnighted to him He's the only person I ever needed to read it. Now my work is done," Coulter told the Miami Herald.
In return, Trump has publicly praised on Twitter both the book and Coulter herself.
The Trump-Coulter love affair didn't end with their meeting of minds on Mexicans, Muslims and immigration. There are Coulter echoes in Trump's whistling to anti-Semitic tropes as well.
After a September Republican debate, in which all the candidates expressed solidarity with Israel, Coulter tweeted: "How many f---ing Jews do these people think there are in the United States?" And "Good Grief, Huckabee is running for prime minister of Israel." She defended herself in a Daily Beast interview against accusations of anti-Semitism or the inference that Jews were hoarding influence in America: 'I'm accusing Republicans of thinking the Jews have so much power. They're the ones who are comedically acting out this play where Jews control everything," she said.
It's likely Trump took a cue from Coulter when he referenced the 'powerful Jews' trope at the Republican Jewish Council last December. But he added a twist: Jews don't 'control everything' — at least, not Donald Trump. "You're not gonna support me because I don't want your money. You want to control your politicians, that's fine."
His remarks didn't turn out any less anti-Semitic than Coulter's. But his message — he wasn't for sale to 'the Jews', was still a riff on Coulter's theme and clearly helped him make inroads with some of the less savory elements of the right-wing electorate. Trump jumped ten points in the Fox News poll that month.
There is no need to look any further than Coulter and Trump himself to explain the anti-Semitic atmosphere, particularly online, that forms a noxious cloud around the Trump campaign.
As part of his war on the Republican establishment, Trump pointed the finger at the billionaires he claimed controlled the other candidates. Was it a coincidence that the 'puppet-masters' he pointed to — whether Marco Rubio's Paul Singer or Jeb Bush's Hank Greenberg or even Rubio's Sheldon Adelson, now a confirmed Trump supporter — were clearly Jews? That focus on the powers-behind-the scenes, influential donors and their Jewish identity is classic Coulter. Indeed, Trump continued to follow her playbook when he skipped Sheldon Adelson's much publicized primary season gathering in Vegas in early April. As Coulter went on to say in that Daily Beast interview:
"My tweet was about Republicans and the pandering... Who are you pandering to? A lot of it is to Sheldon Adelson and the evangelicals... This kind of suck-uppery is humiliating."
Once he'd secured the nomination, Trump realized that self-funding wouldn't work anymore. He did want the Jews' money, in the end, and he was prepared to send out close advisers and surrogates to make accommodating noises about his love for Israel. In return, Adelson reciprocated a month later with a promise to spend up to $100 million to elect Trump. Whether this really qualifies as a repudiation of Coulterism or, as is more likely, a purely tactical move, we can't yet know.
Coulter, like Trump, has a fondness for incendiary language (she once called John Edwards a 'faggot' at CPAC), but what once kept her closer to the fringes of American conservatism has now moved front and center. Indeed, despite winning the nomination and his promises to pivot for the general election, Trump has shown no interest in softening his rhetoric or positions to appeal to a wider cross-section of Americans. The nativism that fuels Coulter has infiltrated the GOP, and its candidate's language, to the extent that one can argue that it's the once-outlier Ann Coulter who now epitomizes the Republican Party.
What was 15 years ago the party that gloried in 'compassionate conservatism' (an approach Coulter herself then endorsed), has become the party of "America First." Coulter, who praised Iraq as a "Fantastic country for regime change" in the Bush years, has now adopted full blown isolationism, in much the same vein as Trump.
In a fiery interview with the BBC Coulter declared: "If Trump loses, it's over."
When pressed on how fit Trump is to keep America safe, Coulter shot back, "I care about keeping it safe here, I don't care about what happens to the Ukraine anymore than I think Russia should care what we do to illegals here in Texas. I have an idea, good luck to the rest of the world, but let's keep America safe."
And they celebrate other countries' adoption of 'their country first' policies in a similar vein, cue their enthusiasm for the U.K.'s Brexit vote to leave the EU.
For both, the Brexit vote gave international legitimacy to their anti-immigrant, anti-Muslim message.
As Coulter wrote a few weeks ago:
"As with the British media, the American media keep telling us that all these Muslim terrorist attacks have nothing to do with Muslims, and Donald Trump's suggestion that we impose a temporary moratorium on Muslim immigration is madness, bigoted, racist. Thank God Hitler didn't claim "Mein Kampf" was a holy book and the Fuhrerbunker a mosque. Western governments have devoted incalculable resources to developing some diagnostic test other than "Muslim" to predict terrorism.I have a possible indicator! M-U-S-L- ... "
As Trump's newly-announced VP candidate Mike Pence has been forced to make a drastic u-turn to endorse Trump's Muslim ban in order to fit the role — he previously described it as "offensive" and "unconstitutional" — it's clear that Coulterism hasn't exhausted its ambitions yet.
Alexander Griffing is the director of digital outreach at Haaretz English edition and holds a political science master's degree from Tel Aviv University.
Click the alert icon to follow topics:
ICYMI
Ken Burns' Brilliant 'The U.S. and the Holocaust' Has Only One Problem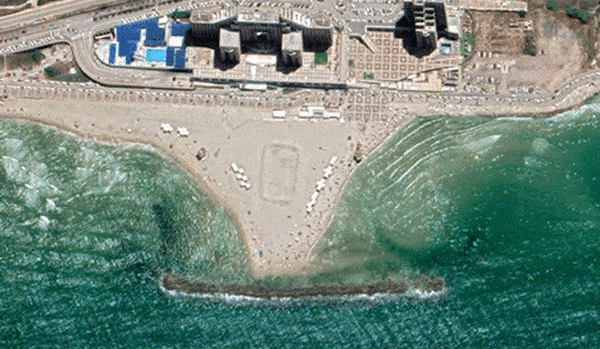 Facing Rapid Rise in Sea Levels, Israel Could Lose Large Parts of Its Coastline by 2050
As Israel Reins in Its Cyberarms Industry, an Ex-intel Officer Is Building a New Empire
How the Queen's Death Changes British Jewry's Most Distinctive Prayer
Chile Community Leaders 'Horrified' by Treatment of Israeli Envoy
Over 120 Countries, but Never Israel: Queen Elizabeth II's Unofficial Boycott