Coronavirus Survivors in Israel Find That Life Is Still Hell Two Months Later
There's fatigue, a lack of appetite, shortness of breath, even short-term memory loss, not to mention the fear that their country's health system simply can't cope
Credit: Tomer Appelbeum, Rami Shllush
The results showing he had recovered from the coronavirus arrived two months ago. For 62-year-old Subhi Diab of Tamra in the north, that was supposed to mark the end of an ordeal that included a family tragedy – his mother's death from the virus.
But Diab says he still feels he's in the middle of a long process with no end in sight. "I walk 10 meters and it wears me out. I have no appetite," he says. "Before the coronavirus, I never had anything like this."
Like many people who have recovered from the virus and still report physiological and emotional setbacks, Diab is receiving follow-up medical and psychological care. This is another aspect of the COVID-19 treatment now on offer in Israel once it turned out that patients who appeared healthy upon release were actually far from it.
Diab seems to have been infected when he was in Turkey; he returned from a trip there in March. His brother and mother tested positive shortly after he did. "I was the first person in Tamra who got sick," says Diab, a former teacher and administrator at the local community center.
When he contracted the virus, he suffered symptoms such as depression, a loss of appetite and serious problems breathing. "When they took me to the hospital I was counting the days I had left to live," he says. "People called me and I couldn't speak. I just cried all the time."
Diab spent nearly two weeks at the Rambam Health Care Campus in Haifa. During his last days in the ward, the medical staff asked him to help feed his mother, Samha, who was also hospitalized there. She was afraid of the nurses, who were covered head to toe in protective suits.
Diab's mother died on April 12, a week after he was released from the hospital and sent to a coronavirus motel. He couldn't attend her funeral, and the whole family, instead of being able to receive visitors paying condolence calls, was in isolation.
"On top of everything that happened, the feeling is that, even now, when I go somewhere, people are afraid of me," Diab says. "There's a stigma you carry as a coronavirus patient, and because of that I don't go out of the house much. And then I get depressed."
In the meantime, he's trying to use his experience to warn others to be careful. "Don't think that the coronavirus is no big deal," he says. "You have to take it seriously."
Fatigued from the smallest effort
Dr. Amir Onn, the pulmonology oncology chief at Sheba Medical Center near Tel Aviv, heads the hospital's clinic for recovered coronavirus patients, along with Dr. Itzchak Levy, an expert in infectious diseases. The clinic opened over a month ago, when the need for follow-up care for recovered patients became clear.
Onn says that with most infectious diseases, recovered patients can soon resume a normal life, but with COVID-19, the lingering symptoms tend to be more significant. "In the beginning, there was no awareness that these patients needed to be channeled into follow-up care," he says.
Onn says that so far about 10 percent of the 450 coronavirus patients treated at Sheba in the first months of the outbreak have come to the follow-up clinic. "One question that came up in the beginning was whether the coronavirus was like any other illness," Onn says.
"Our impression at this point is that it's something different, for one thing because people can be cured according to the lab results – the virus no longer shows up in their system – when they haven't yet physically recovered."
Onn says one of the most common symptoms among the ostensibly recovered is shortness of breath, which is often accompanied by anxiety if not panic. Some recovered patients also suffer lower-than-expected oxygen levels in their blood.
Prof. David Shitrit, pulmonology chief at Meir Medical Center in Kfar Sava, heads that hospital's clinic for recovered COVID-19 patients. The clinic opened two weeks ago and has treated 100 people so far.
"We've also seen muscle weakness that makes patients fatigued from the smallest effort, and a decline in oxygen diffusion in patients that were moderately ill or worse," he says, adding that some recovered patients also report problems with their short-term memory.
Still, Onn and Shitrit agree that the majority of such patients gradually improve. "I've also seen patients who were on ventilators and went through lengthy hospitalizations and now they're improving wonderfully, including older patients, so there is a light at the end of the tunnel," Shitrit says.
Learning along with the doctors
Noam Shuster Eliassi, a 33-year-old comedian from Tel Aviv, is being treated at a special department at Beilinson Hospital in Petah Tikva for former coronavirus patients. She seems to have been infected on the way back from the United States after she spent several months in America and was about to launch a new show, "Coexistence My Ass."
But the pandemic forced her to return to Israel, where, in isolation after her return, she developed a fever. "I started to feel a metallic taste, I lost my appetite and sense of smell," she says. "I was coughing and my lungs were burning."
Within a few days she had a hard time breathing; she fainted and was taken to Hadassah University Hospital in Ein Karem, Jerusalem. But even after she was released, she didn't feel back to normal. "I felt very weak, in shock, and my appetite didn't return," she says.
Still, Shuster-Eliassi planned to donate plasma to help develop a treatment for the virus, but at the hospital, she learned that her hemoglobin levels were too low, a problem she never had before. "I left the hospital feeling like I had no purpose in the world," she says.
She was eventually sent for a psychological evaluation and further follow-up. Her appetite hasn't returned, and she still suffers from fatigue and weakness. The uncertainty is one of the hardest things to deal with.
"The medical people don't really know what's going on either," she says. "When you have the flu, the doctors know what to tell you. Here that's not the case. The doctors are very nice and it's not their fault, but as a coronavirus patient you're learning along with your doctors. It's a surreal feeling."
A few days ago, she posted on Twitter the clinic's referral to her for psychological help. Messages of solidarity and support poured in.
"I've come to realize that coronavirus patients first deal with the disease and then with complicated feelings related to recovery and the fact that we don't know what will be and what to do with ourselves," she says.
Her main advice: "I'm young and I went through hell. This is already a very difficult time for all of us. So if you can manage not to get sick with the coronavirus while we're in the middle of it, then don't. It sucks."
Niv Dashat of Tel Aviv, 27, also lists a host of symptoms she still experiences since officially recovering in April. "I still get a rapid pulse," she says. "My sense of smell isn't back to normal, and sometimes I feel dizziness even when I'm resting, along with unexplained fatigue."
Dashat, who is training to become a Pilates instructor, says she was in excellent physical condition before she became ill. "Today when I run it's very hard for me to breathe," she says. "I've also experienced drops in blood pressure. I absolutely don't feel the same as I was before."
When Ganit Yehudai, 39, from Moshav Bareket east of Tel Aviv, found out she had the coronavirus, she was three months pregnant. The long process until she was finally diagnosed – as were her husband and 9-year-old son – really shook her faith in the system.
Amid the stress they went through from the start of isolation until they were diagnosed, her son began to suffer from anxiety. "I went into isolation in my third month and came out in my seventh," she says.
"I was supposed to have an ultrasound and amniocentesis, which are especially important at my age, and I couldn't. At one point, my clinic in Elad was closed too, and I really felt helpless," she says about the town near her moshav.
With the help of her family doctor, Yehudai was directed to a clinic for pregnant women who have recovered from the coronavirus. The clinic is headed by Prof. Yoav Yinon, the fetal medicine chief at Sheba Medical Center. The clinic is currently treating 30 women.
Statistics from several Israeli hospitals have been compiled on 84 women who contracted the virus either during pregnancy or shortly after giving birth. Yinon lists the three main questions being examined: Does pregnancy correlate with a more severe case of the virus? Does infection cause pregnancy complications? And does the mother's infection get the fetus infected, too?
"As it appears now, the virus doesn't seem to cause damage or significant harm in pregnancy or to the fetus, so we can relax a bit there," Yinon says. "It's too soon to say so unequivocally, but I think we'll be wiser about this in a few months."
Yehudai, who is due to give birth soon, is trying to stay calm and maintain a positive attitude. "I said that if anyone has to get sick with the coronavirus, it should be me so I could reassure everyone around me," she laughs.
But her worries about how well the health system functions keep popping up. "When the baby is born, will I have to fight to get a serological test performed on her or not? My lack of faith in the system is what troubles me the most."
Click the alert icon to follow topics:
SUBSCRIBERS JOIN THE CONVERSATION FASTER
Automatic approval of subscriber comments.

NOW: 40% OFF
ICYMI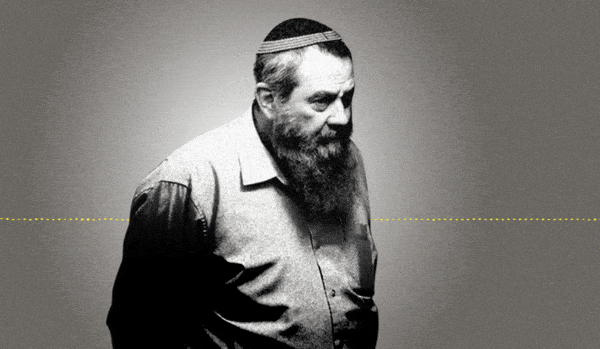 Jewish Law Above All: Recordings Reveal Far-right MK's Plan to Turn Israel Into Theocracy
Why I'm Turning My Back on My Jewish Identity
Down and Out: Why These New Immigrants Ended Up Leaving Israel
The Reality Behind 'The White Lotus' Sex Work Fantasy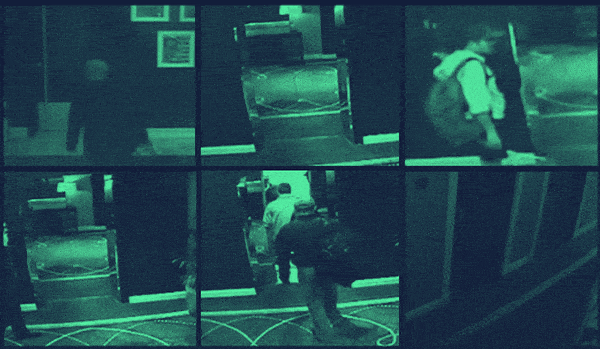 This 'Dystopian' Cyber Firm Could Have Saved Mossad Assassins From Exposure
Comeback Kid: How Netanyahu Took Back Power After 18 Months in Exile