What Drives Israelis to Drug Addiction?
The head of an addiction treatment center discusses why he doesn't presume to know what's right for his patients, how Israeli social services discriminate against addicts, and the stigma that surrounds substance abuse in Israel.
A needle exchange program in Tel Aviv. It's all about damage control.
Credit: Tomer Appelbaum
Talking to: Dr. Shauli Lev-Ran, 42, psychiatrist, head of addiction medicine, Sheba Medical Center, Tel Hashomer; lives in Pardes Hanna-Karkur. Where: Tel Aviv café. When: Wednesday, 11 A.M.
We tend to perceive addiction as a psychological problem and a weakness, but would you agree that it's a form of behavior that has a clear neurological foundation?
Addiction is caused by an imbalance of the forces between the brain's reward system, which seeks immediate gratification and satisfaction, and its regulatory system. We also know that early traumas cause heightened activity in the region of the amygdala, which processes emotional memory, and this interferes with the activity of the regulatory system.
Hence the connection between childhood traumas and a tendency toward addiction.
Exactly. Psychologically, we know that treatments that serve as a sort of "fitness room" for the regulatory system strengthen it. If you are addicted to alcohol and on the way home pass a convenience store and find it hard to face the bottles of vodka in the window – part of your work will involve acquiring conceptual tools to deal with that desire. We are actually training these regions of the brain and reinforcing regulated behavior.
As a psychiatrist, why did you choose to specialize in addiction?
First of all, because outside the clinic, I see so many addictions that are not necessarily the extreme cases. I also found that the picture that arises from textbooks is only partial. I saw the sense of helplessness in the psychiatric system that I worked in. The frequency of use of psychoactive substances is astronomic, but the system is powerless. At the personal level, I can say that it's quite easy for me to communicate with patients about this. It doesn't arouse any anger or resistance in me.
Is there such a thing as normative addiction – say, all those 40-year-old men who run marathons?
That depends. The thing is that there are two languages [i.e., approaches] in the realm of addiction which at the moment aren't communicating: the behavioral phenomenology and the quantitative language. The DSM [Diagnostic and Statistical Manual of Mental Disorders], which is the bible of mental disorders, does not speak about quantities. Nothing is said about quantities of alcohol or drugs, or about hours of game-playing on the computer.
So how do you know when use becomes a problem?
It's behavior-dependent. With alcohol, there's a test that asks, "Have you ever tried to stop or reduce the quantity you drink? Has anyone ever become angry at you because of alcohol? Does it give you guilt feelings? Do you use it to open your eyes in the morning?" If you answered yes to at least two of those questions, you very likely have a problem. If you answered yes to one, you might consider checking it out further. Tools like this are constantly being developed in regard to determining the degree of interaction between quantity, pattern, emotional experiences and environmental behavioral damage.
We could say, roughly, that we live in a society in which everyone has a vice.
Definitely. And therefore we are all on the addiction spectrum. The question is where it becomes problematic.
My question is why each of us has this vice to begin with.
Yes... is it simply axiomatic? Like the Buddha's dictum that all is suffering, which is also original sin – eating of the apple? My intuition is to say, yes. It's actually a divine gift, and the curse of consciousness as such. A really good study was done at UCLA, in which people were placed in an fMRI [functioning magnetic resonance imaging scanner], which scans brain activity, and asked to pass balls to one another by pressing a button. A game. What they didn't know was that it was always one person versus two computers.
After 40 passes, the computers simply stopped passing the ball to him and passed it only between themselves. The effect was fascinating. The person experienced what everyone has experienced or will experience sometime in his life: social isolation and social pain. Upon examination, it was found that the parts of the brain that are active in the experience of social pain are much the same as in physical pain.
In other words, in its intensity or in the way it is experienced, this emotional pain is no different from concrete physical pain.
Yes, and it's important for society to realize this, so that we can understand the need some people have for narcotic substances to relieve emotional social distress, just as aspirin is needed for a headache. In this sense, we are constantly accumulating knowledge about what that "original sin" really was.
What is this pain that we are trying to relieve all the time?
It is pain that we all carry. Some doctors claim that addiction is self-treatment for trauma. That's true, but it's still a partial picture. There's genetics. Two people can grow up in the same home, undergo the same abuse, yet become very different adults – one an addict, the other not. It's true that addiction is in part self-healing, but there is also the other part. The other part is to ask what our motivational work is as a society: [to acknowledge] the extent to which each of us knows what emotional distress and pain are, and what the impact is of saying that physical pain and mental pain may be similar but are treated very differently.
You believe in a damage-control approach, based on the assumption that this is an insoluble problem – that contrary to what we once thought, we will never have a drug-free society.
I'm surprised that this is still a subject for discussion. The idea of a complete ban on drugs and alcohol was given a chance, and we have seen that it was ineffective. Damage control is a pragmatic ideology, and I am a pragmatist. All the data indicate that the current paradigm is not working. A classic example is the bursting prisons of the United States. We will not be able to create a drug-less society. We need to create a society of minimal damage.
I am all for preventive actions and dissemination of information among youth. For example: Don't start with grass at the age of 14 – wait, because your brain still has to mature. That is a complex message, which many people will not like. Is it a more correct and effective message than "Just say no"? I think it is. Some will say it legitimizes use. That is ridiculous. Who exactly is waiting for legitimization? Does anyone ask me for permission to avoid use or not use?
How is this reflected in your practice?
When I sit with an 18-year-old who's been smoking grass since he was 14, and who was forced to come to me by his frightened parents, my challenge is how to avoid preaching and lecturing to him. My point of departure is my ambivalence about his choices. If I, as a therapist, speak in only one voice – "You have to stop smoking / drinking / gambling" – I force the patient to voice the opposing position, to explain to me why I am wrong, why he can go on smoking, why it won't kill him, why nothing will happen, why he's not addicted.
'Free of megalomania'
What's known in the jargon as motivational interviewing [a counseling method that aims to facilitate the client's desire to change his behavior]. But as the head of Sheba's Addiction Medicine Clinic, are you able to be ambivalent about drug use?
I am able to free myself of the feeling that I know what's best for the patient, with the traumas and experiences he's undergone, and to free myself of the megalomania that convinces me that what I think is right for him is necessarily right for him. I don't know what's right for him, because I have never been in his shoes, not for a second. Many patients are in fact surprised at not being immediately told what to do, at not having the problem immediately solved.
Of course, I have opinions and viewpoints. My opinion is that to shoot heroin during pregnancy is something that's best avoided. I know I have no control over what my patient will or will not do, so I try to move between this tension of respecting her absolute autonomy and offering my views and recommendations, and exploiting the resources available to her in life to see how much of that is realistic for her. Shooting up once a day is less harmful than shooting up four times a day, and if that's the maximum she's capable of, as a person who underwent harsh sexual traumas in her childhood, I will try to help her reach the goal of shooting up once a day and not four times.
Damage control. But still, this is a pregnant woman who's using heroin. Are you capable of not judging her? Isn't that ambivalence slightly disingenuous?
I can judge her actions but I do not judge her choices. There is nothing disingenuous about my trying to help her cut down, because her use of heroin reflects suffering or an attempt to overcome suffering, and that's what I put on the table. I say, "You came to me because you're upset that the social services are going to take away your children? That's an agenda. Let's see how it's possible to reduce the damage, even if you keep shooting up. Is it acceptable to you, for example, for us to begin by thinking about how not to share syringes?"
You also set no conditions for treatment. In many places, in Israel and elsewhere, you can't enter therapy without committing to kick the habit.
I think that it borders on the pathological to erect a fortified wall at the beginning, that says, "Enter therapy only on the condition you commit to stopping." In those groups the patient has to be in complete withdrawal even when he goes home, and if his urine tests positive – treatment ends immediately. People come for treatment when they have a certain disorder and are unable to control their behavior. But, if they don't succeed, the treatment is stopped instead of being stepped up? That lies somewhere between the paradoxical and the unethical.
What do you do when a longtime patient tells you he's relapsed and is doing drugs again?
I consider addiction a chronic disorder, with recurrences and remissions. My view is that everyone will relapse. It's no big deal to me. When you understand that addiction is a chronic disorder, you're not in a recovery fantasy.
To which the critics will say: If you can't promise me recovery, what are you actually doing?
I think that no one can promise recovery. I am trying not to sell illusions but to adjust the treatment to the patient, because there is no single solution for everyone. I heard something once at a National Insurance Institute conference that just killed me. The NII's chief physician explained that a disability allowance is granted for impaired functionality, with the exception of one illness: addiction. He explained: "In cases of addiction, we know people will take the money and buy alcohol and drugs, so the program is not valid for them. Instead, we invented something called 'guaranteed income': If you enter a therapeutic framework – which obliges detoxification – you will receive a guaranteed income. In that way, we can insure that you don't waste the money on your habit."
I was flabbergasted. I can't imagine the state denying a diabetic money, because the assumption is that he'll use it to buy cookies, or someone with emphysema being told that he won't get money because he'll use it to buy cigarettes. They take a weak population, which cannot defend itself, or normative people who are ashamed of their addiction, and they screw them over. I believe that this is not legal, it's certainly not ethical and it's an example of a double standard: On the one hand, addiction is a disorder, on the other hand, it doesn't resemble anything else.
You head a public clinic at Sheba Medical Center which addresses the needs of a normative public – people like you and me, maybe like those who are reading this newspaper.
Yes. That's the overwhelming majority of people who suffer from addiction in Israel. The picture has changed significantly. Most of the people who suffer from addiction are members of what's known as the middle class – and the upper class, too, it has to be said, has become part of the picture, as I see in my private clinic ... Some of my private patients are leading financial figures. Most of them are functioning but they are also suffering greatly. There are quite a few stories of "exits" at a young age: people who worked 16 hours a day with a dream of becoming millionaires, who now find themselves in a void. In the past, they were occasional users and smoked a joint here and there, but suddenly they have endless time on their hands and limitless money. With them, the challenge is particularly great, because we're touching on existential issues.
Is there such a thing as a pattern of addiction in Israel?
In comparison to the populations I've worked with abroad, the likenesses outweigh the differences. The post-army backpacking trip apparently plays a significant role. There's a study whose results suggest that Israelis abroad don't necessarily use more drugs than a similar group of backpacking Europeans – but that, unlike them, Israelis report that they intend to go on using drugs even after they get home. Many soldiers are confronted with very difficult situations during their service. I don't mean only post-trauma, but the army way of life as a whole. Now, precisely because surprise drug tests are conducted in the army, an opening has been created for detecting many extremely problematic drugs that don't show up in urine tests.
Which drugs are those?
Nice Guy [a synthetic cannaboid] and similar drugs don't show up in routine urine tests. It's a complex situation, and I don't envy the medical leadership in the army that has to deal with this issue. The tests make it impossible for soldiers to smoke cannabis, so they "resort to" or choose to use drugs that are far more harmful, but aren't detected in urine tests. You can't imagine how many soldiers have come to my clinic and told me the same story: Until they entered the army they smoked grass, but in the army they smoke Nice Guy and have bongs in their rooms. This is an issue that is specific to Israel.
What else characterizes Israeli addiction?
The repression. When I lived in Canada, there was a campaign of bus-stop posters featuring politicians or actors who described their addiction. That is normalization. In Israel, the subject is totally silenced – there is a very powerful stigma.
That's surprising, because in Israeli society, everything seems to be on the table at an invasive level of intimacy.
A very moralistic culture about addiction has taken root in Israel. The perception of addiction as a personality flaw, a weakness, is deeply entrenched.
That's not the case only in Israel.
Indeed. Moralism is a worldwide phenomenon. It derives from the way in which systems, social structures, were formed at the beginning of the 20th century, and the great weight given to religious systems. It's only in the past 40 years that medicine has entered the addictions picture. The polarized all-or-nothing approach is completely contrary to the medical perspective and sprang up far from it, in religious, redemptive, quasi-salvationist places. The moralistic culture only heightens the stigma. We need to change the stigmatic approach to people suffering from addictions and do away with the patronizing approach that assumes that we always know what's best for them. We need to look at those people and understand that they are us. It's not some marginal phenomenon that we can keep at arm's length. These people deserve to be seen by us. They deserve treatment.
Click the alert icon to follow topics:
ICYMI
Ken Burns' Brilliant 'The U.S. and the Holocaust' Has Only One Problem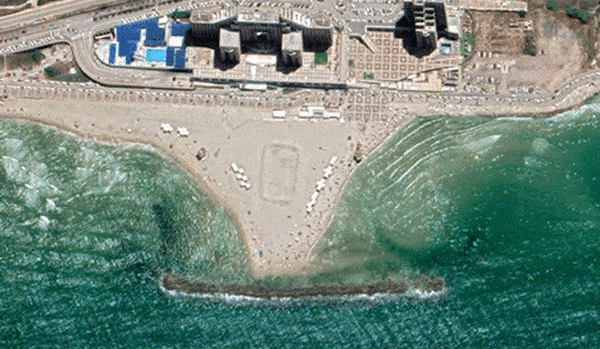 Facing Rapid Rise in Sea Levels, Israel Could Lose Large Parts of Its Coastline by 2050
As Israel Reins in Its Cyberarms Industry, an Ex-intel Officer Is Building a New Empire
How the Queen's Death Changes British Jewry's Most Distinctive Prayer
Chile Community Leaders 'Horrified' by Treatment of Israeli Envoy
Over 120 Countries, but Never Israel: Queen Elizabeth II's Unofficial Boycott