How Freud Almost Fell Victim to Repression and Denial
The master had to contend with multiple identities as a scientist, therapist, essayist, Jew and cosmopolitan. They almost kept him from fleeing the Nazis.
David Bargal and Aner Govrin
Sigmund Freud. He knew all about Jewish history.
Credit: Eran Wolkowski
David Bargal and Aner Govrin
On March 13, 1938, the executive committee of the Vienna Psychoanalytic Society met for the last time; it called on members of the group to flee Austria, which German troops had entered the day before.
According to biographer Ernest Jones, Freud opened his remarks by noting how, after the destruction of the Temple in 70 A.D., Rabbi Yochanan Ben Zakkai received permission from the Romans to open a Torah study center in Yavneh. The Jews were about to embark on a similar course, but they were used to persecution, Freud noted.
Freud repeats the reference to Ben Zakkai in his 1939 book "Moses and Monotheism." He lets us peek into his internal world in which the dominant metaphors derive from both traditional Jewish sources and classic and European literature.
Ben Zakkai, by the way, opposed the struggle against the Romans, which led to total destruction and the burning of the Temple. Torah study was the main goal, he asserted, hence the center in Yavneh.
But why did Freud wait until the last moment before fleeing Vienna, even though his family was in constant danger? Did the man who uncovered repression and denial fall victim to the same processes?
Freud had shaped the principles of analysis, namely "know thyself." He said that where the partly subconscious and irrational superego rules, the rational self will eventually assert itself. But did he fail to practice these principles?
When Hitler took power in 1933, Austrian Jews, psychoanalysts at the forefront, sensed the threat. That year, mobs in Berlin burned Freud's books, followed by the closing of the Berlin Psychoanalytic Institute and the emigration to Palestine of its head, Max Eitingon.
Five years after the book burning, the danger to his life and work became palpable. On March 15, 1938, notes Freud biographer Peter Gay, brownshirts and civilians burst into the offices of the psychoanalytic publishing house and into Freud's apartment. They searched files and locked up Freud's son Martin.
Freud's relatives and associates tried to convince him to flee Austria, but he used lame excuses: He was too old and weak, he wouldn't be able to climb the steps onto the train, he would never be granted a residence permit anywhere. He also argued that leaving the country of his birth was tantamount to a soldier abandoning his post. He was only convinced otherwise a week after the March 15 incident, following the Gestapo's interrogation of his daughter Anna and the nerve-racking wait for her release.
The conflict between Freud's multiple identities, as well as his advanced age and cancer, triggered his resort to denial and repression. Only the intervention of his disciples Jones and Marie Bonaparte, and that of British and American diplomats, saved Freud from his self-destructive instincts.
Two major identity conflicts were at the root of Freud's behavior; these are reflected in his writings. One was his self-perception as a scientist, essaying and philosopher, in contrast to his identity as a therapist who analyzes patients' stories.
His other conflict was between his identity as a Jew and as a man of the world. The contradictory demands of each identity apparently contributed to his self-destructive decisions at such a perilous period.
Past trauma
Freud studied medicine in Vienna; his professional identity was that of a physician. His training at the Vienna medical school, probably the best in the world in the 1880s, equipped him with excellent research skills.
He was known for his ideas on the stimulant and sedative properties of cocaine. He also noticed that some patients suffering from paralysis, deafness or blindness did not show signs of neurological damage.
Freud discovered that past trauma was underlying these symptoms. The trauma had been repressed into the unconscious mind, from where it caused physical and mental anguish.
The person suffering the trauma did not understand the source of the suffering and could not vanquish it. The treatment devised by Freud brings such trauma and conflicts to the conscious mind. Understanding and processing them triggers a resolution and makes the symptoms disappear.
Freud the scientist published his last book, "An Outline of Psychoanalysis," in 1939, shortly before his death. He summarized the principles of psychoanalysis and the treatment techniques honed over decades of clinical work, accompanied by reflection and self-analysis.
The book's language is that of a scientist writing about instincts, the unconscious and the methods of psychoanalytic treatment. His prophetic comments on treatments in the future come from a scientist convinced that medication would alter consciousness and human behavior. Our focus is on therapy based on conversation, using psychological methods, since at present there are no known chemical methods that affect mental processes, he wrote.
Sure enough, in recent decades, drugs have often been used to help people with psychological problems.
In contrast to Freud the scientist there is Freud harboring ambitions to be perceived as a thinker — a philosopher writing essays. As early as 1921 he published his book "Group Psychology and Analysis of the Ego," where he points to leaders' use of libidinous-erotic associations to enhance solidarity against a common enemy.
The burning of the Reichstag and of his own books in 1933 were stark examples of this phenomenon, yet Freud apparently preferred to ignore them, telling Jones that he was fortunate. After all, in the Middle Ages, they would have burned the author, he quipped.
In his correspondence with Albert Einstein – published in a 1933 book called "Why War?"1933 — he wrote that it's easy to incite people to support wars because people labor under a principle of hate and destructiveness that tends to respond to such incitement.
Indeed, the residents of Vienna, a city of culture and science, surpassed even their German neighbors in their cruelty and anti-Semitism. They lashed out at their Jewish neighbors, among them Freud's family, which narrowly escaped death.
Hitler and his associates
In a letter to Einstein, Freud analyzed human nature in the context of the surrounding political reality. Humans often have self-destructive impulses, mixed with erotic and idea-based ambitions, he wrote. When learning of the atrocities carried out throughout history, we are often convinced that ideas only serve as a pretext for destructive impulses, he added.
Did Freud, who so accurately described leaders' use of the masses to further their own ambitions, not understand the significance of Nazism? Did the exploitation by Hitler and his associates of the hatred of minorities, chiefly the Jews, not foretell the future?
Under the Nazis, the Jews were fired from universities and their books and works of art were declared "degenerate art." Did the analyst of the human mind not understand the abyss that human nature could descend to? Did his focus on treating patients and scientific work, with the publication of an article on terminable and interminable analysis, point to a denial of reality and a lack of sufficient concern for his family's fate?
Remember that unlike Freud, many Jewish scientists and thinkers such as Erich Fromm, Kurt Lewin, Max Wertheimer, Theodor Adorno and Stefan Zweig read the danger signs and left Germany and Austria after the Nazis came to power.
Freud won the prestigious Goethe Prize for literature in 1930, recognizing him as a man of ideas. In many of his writings he referred to books and works of art, analyzing them with psychoanalytical tools. He even attempted to explain artistic creativity as a feature of the unconscious mind.
According to Freud, the writer and artist are blessed with the capacity to transition from unconscious elements based on fantasies, dreams and images to a secondary process dominated by rational thinking.
Freudian treatment was meant to strengthen the ego and weaken its dependence on the superego, increasing control over other areas of life. Did this not work for the creator of psychoanalysis himself, at a stage when decision-making was crucial, requiring him to leave Vienna as soon as possible to save himself?
In his 1937 article "Analysis Terminable and Interminable," Freud casts doubt on whether over the long run analysis can contend with innate impulses and opposition posed by a death instinct or character quirks. The mental burden imposed on someone who tried to deal with multiple identities and conflicting messages as a scientist, therapist, essayist, Jew and cosmopolitan must have impaired his sense of reality. It must have led him to a feeling of omnipotent security.
The intensity of his inner conflict, which almost led to his annihilation, can be observed in his paradoxical message sent just after his arrival in London. Freud talked about his wonderful sense of liberation, much tinged with a sense of mourning, because he loved the prison from which he had been freed.
David Bargal is a professor at Hebrew University's School of Social Work and Social Welfare. Aner Govrin is a psychoanalyst and professor of cultural studies at Tel Aviv University.
Click the alert icon to follow topics:
SUBSCRIBERS JOIN THE CONVERSATION FASTER
Automatic approval of subscriber comments.

NOW: 40% OFF
ICYMI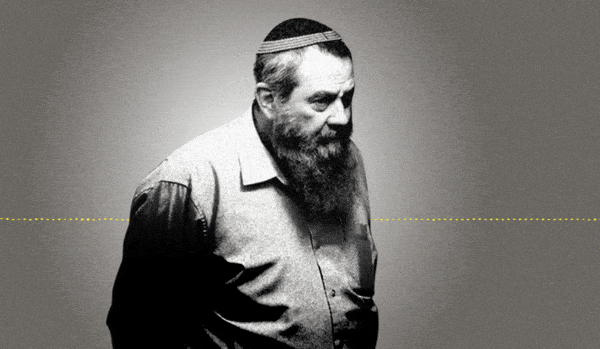 Jewish Law Above All: Recordings Reveal Far-right MK's Plan to Turn Israel Into Theocracy
Why I'm Turning My Back on My Jewish Identity
Down and Out: Why These New Immigrants Ended Up Leaving Israel
The Reality Behind 'The White Lotus' Sex Work Fantasy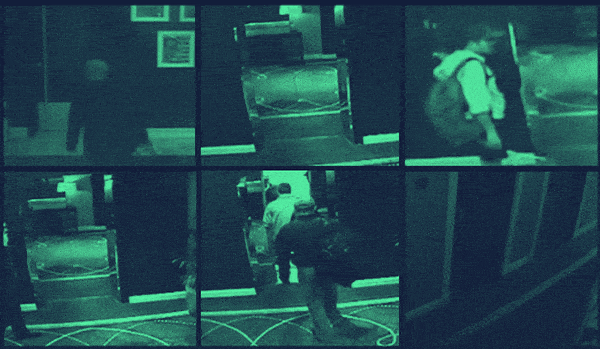 This 'Dystopian' Cyber Firm Could Have Saved Mossad Assassins From Exposure
Comeback Kid: How Netanyahu Took Back Power After 18 Months in Exile