Improving Life With Alzheimer's by Nailing Down the Genes
Three scientists win the Dan David prize for groundbreaking work on memory and teasing out the genetics of Alzheimer's.
John St George-Hyslop: The lifestyle factors behind Alzheimer's are poorly understood.
Credit: Johnny Guatto
Alzheimer's disease remains enigmatic. Some elderly people, and sometimes not so elderly, develop memory loss and dementia. The brain gets clogged up with proteinaceous goo that can cause inflammation and neural death, for reasons that are only now starting to become clear.
Until a decade ago, Alzheimer's couldn't even be diagnosed until death and autopsy. Now, cutting-edge imaging technology can discern the disease with about 95 percent certainty.
Yet it remains incurable. At best, doctors can prescribe activities and medicines that may alleviate the symptoms and improve memory, briefly. They don't work over time.
But the more Alzheimer's is understood, the greater the hope of finding treatments, or at least ways to improve the quality of life. Actually reversing neuro-degeneration remains in the realm of science fiction for now.
A key approach to understanding Alzheimer's has been to unravel the complicated genetics behind the condition.
Now two professors have been awarded the Dan David prize for their crucial contribution to nailing down genes associated with the condition, which could lead to new therapies that improve the quality of life.
A third professor, Brenda Milner, 95, was awarded the prize for her trailblazing lifetime work on human memory.
Together, the three were awarded $1 million by the foundation, named for the late businessman and philanthropist Dan David. The three laureates will participate in a symposium open to the public on "Mind and Memory: Biological and Digital," on May 20 at 8:30 P.M. at the Smolarz Auditorium at Tel Aviv University.
"Our approach is to say if we can find genes that cause this disease, we could then ask how do those genes work, what does mutation do? Then we work forward to find therapies," says Peter St. George-Hyslop of the University of Toronto.
The genes are outed
Alzheimer's is caused by a combination of lifestyle factors and hereditary factors, scientists generally agree.
Worldwide efforts have resulted in about 20 genes that scientists agree are strongly associated with Alzheimer's. There are about 20 more whose association is weaker or remains debatable, according to St. George-Hyslop and John Hardy of the University College London Institute of Neurology.
"The nongenetic factors are poorly known," St. George-Hyslop elaborates. "It's rather unclear what lifestyle parameters influence risk. About the only thing that's known with some certainty is that early childhood education appears to be a weakish risk factor."
In other words, the more schooling you get, the less likely you are to develop Alzheimer's, but obviously there are professors who get it and ditch-diggers who don't.
Although Alzheimer's is rarely caused by genes alone, Hardy and St. George-Hyslop have proved that genetic predisposition plays a role.
"John Hardy and I have identified a few genes that are very powerful," says St. George-Hyslop. In other words, when you inherit one of these genes, or it is defective, you will almost certainly get the disease.
For example, take the genes coding for amyloid precursor protein (APP). When they work properly, APPs are involved with brain cell growth and maturation, says St. George-Hyslop. When the genes are mutated or defective, fragments of the protein can build up into the plaques found in the shrunken brains of Alzheimer's sufferers.
"Overall, genetic factors are thought to account for perhaps 30 percent to 40 percent of overall risk," St. George-Hyslop adds.
Identifying the genes associated with Alzheimer's is just the first stage of this academic trek. Next is figuring out what these genes do and how their products interact. But the point isn't academic – it's to find new ways to treat the disease.
John Hardy believes treatment answers may lie in better understanding the pathways that lead to Alzheimer's. Certainly, he feels the basic genes affecting Alzheimer's have been identified: No major ones are left to discover.
"That's my belief, it's not a fact," Hardy says. "We've been looking for families with clearly genetic disease for the last 15 years, and every family we found has had a mutation in one of the three genes we have already found."
That croissant went straight to my brain
The body has countless biochemical pathways but Hardy believes neuro-degeneration largely depends on just three.
One is the immune system. In Alzheimer's, it's known that microglia, which are the brain's equivalent of germ-eating white blood cells, attack amyloid plaques and neural tangles. But they are now suspected of doing damage as well as cleaning up. Many researchers believe new drugs that affect microglia may be the answer. Or an answer.
The second pathway, Hardy says, is lipid metabolism – how your body digests fat. You might worry about too much of it on your thighs, but how is fat metabolism relevant to Alzheimer's? It seems that genes associated with this cholesterol metabolism in the brain are weakly associated with Alzheimer's.
The third is amyloid metabolism, which should be a no-brainer, if you excuse the expression. That's been a sort of Holy Grail for the last 15 years, but the search on this road hasn't led to much of anywhere, Hardy admits.
Others are trying to alleviate the effects of neural tangles, says Hardy, but not him. He's an aficionado of the amyloid pack, and predicts they'll reach a breakthrough in about four years.
"If I'm wrong, it will probably take a lot longer," he add cheerfully. "We are facing a tipping point, a crucial test in about three to four years."
"Anti-amyloid" drugs are undergoing advanced testing on humans as you read. "If they fail, the research is going to go back to the drawing board, to some extent," says Hardy. But they're not anticipating a cure, just to be clear. They're just looking for a way to improve the quality of life with Alzheimer's.
Just looking
Brenda Milner, who at 95 remains an active researcher at the Montreal Neurological Institute and Hospital, McGill University,is generally regarded as the founder of the field of the neuropsychology of memory and other cognitive functions in humankind.
"It was a wonderful surprise out of the blue," she told Haaretz about the Dan David prize, joining her extraordinarily long list of awards. "I did not know about this award and have no idea who suggested me."
She had thought to study philosophy but realized she had to earn a living, and wound up in psychology. There were no animal models back when Milner did her groundbreaking work, she worked with patients, and proved that there are different types of learning and memory, each dependent on a separate system of the brain.
"I always thought that everybody would be observant of little quirks of behavior but they're not," she explains – and became the first to demonstrate that a patient with no ability to remember learning a thing, could learn reasonably complex motor skills.
Now she's studying memory disorders caused by the interaction between the two hemispheres of the brain. "I was very impressed by how inefficient either hemisphere is by itself at doing even things only they do," she explains. "The left hemisphere for instance is important for language. But it's not self-sufficient. Each hemisphere on its own is quite handicapped."
Click the alert icon to follow topics:
ICYMI
Ken Burns' Brilliant 'The U.S. and the Holocaust' Has Only One Problem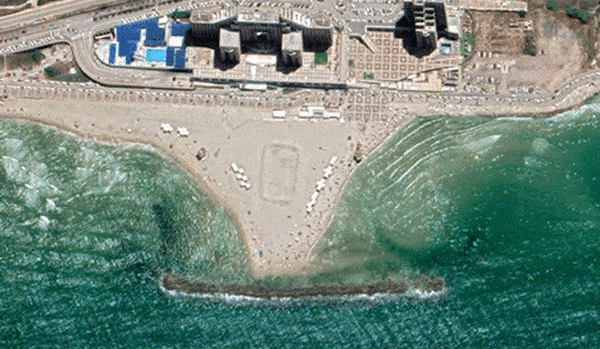 Facing Rapid Rise in Sea Levels, Israel Could Lose Large Parts of Its Coastline by 2050
As Israel Reins in Its Cyberarms Industry, an Ex-intel Officer Is Building a New Empire
How the Queen's Death Changes British Jewry's Most Distinctive Prayer
Chile Community Leaders 'Horrified' by Treatment of Israeli Envoy
Over 120 Countries, but Never Israel: Queen Elizabeth II's Unofficial Boycott