Opinion |
Unlike George Floyd, the Arab World Largely Ignores the Latest Palestinian Victim of Police Brutality
In this political cartoon by Mohammad Sabaaneh, an Israeli border policeman suffocates a Palestinian, an American policeman suffocates a black man.
Credit: Mohammad Sabaaneh / Twitter
When I think about the murder of Eyad Hallaq, I don't have to imagine his last moments the way another Haaretz columnist did earlier this month. Such moments are daily fare for both me and many Palestinians trying to survive Israel's armed police, Border Police, soldiers and security guards.
Nor do I have any desire to stir Israelis' feelings of sympathy, solidarity or identification with our loss of Eyad. In the same way, I have no intention of mediating between you and the fears and anxieties of Palestinian men and women so that the story will "touch" you and you'll be kind enough to listen and maybe even agree that this was murder with malicious intent.
No, I'll speak to you the way a Palestinian woman speaks to Jews – sterilely, rationally, substantively, politically, straight to your face, without the loathsome discourse of humanization.
So what do I imagine? I imagine Eyad's murderers getting together for a beer at a Tel Aviv pub, boasting, laughing, raising glass after glass. And in this space free of Arabs, one of them lets the sentence slip, "What a great guy you are, bro! You took down an Arab!" Yes, members of the Border Police view Palestinians as live targets that are necessary, beneficial and entertaining to take down.
It's not just the occupation, it's the occupation mentality that dares and makes Palestinian blood cheap. The bullets that killed Eyad in cold blood were fired in border policemen's minds before being fired from their guns.
In this way Eyad penetrated mainstream Israel's political and media conversation as a sad, tragic story, a terrible mistake devoid of any of the history, causality or political context that sustains similar crimes day and night.
Unlike Eyad Hallaq, George Floyd, who was murdered by a policeman in the United States, is viewed by the mainstream Israeli media as part of a broader story of oppression, the story of black people as an ethnic group and their social and political oppression by every branch of the white establishment. That's also how it's seen by the Palestinians and the wider Arab world – as a story of widespread, systematic, institutionalized collective oppression.
The pan-Arab cultural conversation identifies with and is creating an event around Floyd's story. He's present there not just politically but also culturally, and with great intensity. For instance, dozens of cropped, edited pictures are running around social media showing Floyd with Hallaq in all kinds of situations depicting police violence.
One of the most powerful cartoons I've seen shows two policemen – an Israeli border policeman on one side and an American policeman on the other. The Israeli is suffocating a Palestinian man and the American is suffocating a black man. The caption reads: "They murdered Floyd and Hallaq" – this is the slogan of an international campaign designed to expose both Israeli and American crimes.
Have some artists gone too far in their sophistication, creativity and even political provocativeness? Yes. For instance, Rafat Alkhateeb, a Jordanian cartoonist who publishes his work mainly on Facebook, drew the Jordanian prime minister, Omar Razzaz, suffocating a Jordanian man. Alkhateeb sought to protest the prime minister's destructive economic decrees during the coronavirus crisis; the most important was letting employers slash wages 60 percent. But Alkhateeb was massively criticized and was quickly forced to remove his cartoon from Facebook, mainly for fear of political persecution and a libel suit.
On social media, artists and other public figures throughout the Arab world have expressed solidarity and identification with Floyd, his family and African Americans. These figures include Egyptian actress Mona Zaki; Egypt's most popular actor, Ahmed el-Sakka; and others like Sabreen, Maya Diab, Rania Youssef and Randa Elbehairy. Some have even changed their profile pictures on Facebook or Twitter to a night-black background as a sign of solidarity.
And the wave keeps coming. Syrian artists have tweeted or written that Floyd's murder reminds them of the Syrian children slaughtered by the Baath government, especially those killed by President Bashar Assad and his regime in chemical attacks in recent years.
In contrast, Hallaq is absent – not just from the sociopolitical conversation in the United States but from the cultural conversation in the Arab world. Most Arab artists haven't commented on the crime or on Hallaq's killers. There are many reasons for this – fear of political persecution in their own countries, antagonism toward the Palestinian issue, a desire to ride popular trends on social media or simply a lack of interest.
No, Hallaq's story isn't popular. It's not sexy, it doesn't attract followers. Who's interested in an autistic man being murdered in a trash room in East Jerusalem? Above all, this attests to the erasure of the Palestinians and their struggle from the consciousness of artists and opinion leaders in the Arab world.
And why hasn't Hallaq's story entered the heart of Israel's cultural conversation? Because doing so would require addressing deep political and moral questions related not just to the killing but also to its causes. Apparently, Israelis don't want to face these questions.
But even expressions of solidarity with African Americans and denunciations of Floyd's appalling murder have been accompanied by some worrying developments in the Arab cultural world. Several Arab artists have gone too far in their effort to express solidarity by posting pictures in blackface.
One of them is Lebanese singer-songwriter and visual artist Tania Saleh, a musical cultural icon to many. She wrote on Facebook that all her life she dreamed of being black, today more than ever. She sent her love and full support to everyone who demands equality and justice for all races.
But she didn't make do with this. She also posted a picture of herself with her face painted black.
Moroccan actress Mariam Hussein fell into the same trap. She wrote with clarity on Instagram by posting a saying attributed to the Prophet Mohammed: There is no difference between an Arab and a non-Arab except through the fear of heaven. But she too didn't stop there; she added a blackface picture to the post.
The wave of reactions, criticism, attacks and smears against both artists continues. Followers have accused them of racism, arrogance and ignorance and of romanticizing the murder and the struggle of black people in the United States.
One of the most powerful responses came from a woman whose mother is African and father Lebanese. She wrote in response to Saleh:
Let me explain to you what it means to be black. It means being a black girl who wants to become a soccer player and outshined all the children in her class at the game, so these sweet children followed her around the neighborhood and tried to beat her up because she was a black person who defeated white Lebanese children! Do you still want to be black?
Hussein wrote a convoluted response claiming that she was responding to demonstrations in America, not in the Arab world, and that she merely wanted to express solidarity with black people. But at least she was wise enough to remove her post quickly and apologize.
Saleh, in contrast, insisted on leaving her post up and did not apologize for her offensive, arrogant, racist blackface picture. In an even more horrifying post, she replied, "I did not mean to mock the black people in any way. All my idols in music and dance are black, all the athletes I respect are black, even Bilal the first Muezzin in Islam was black. I love their culture and respect their art and all I know is that I am different and I would have loved to be one of them, it is as simple as that."
The problem here, of course, wasn't her attempt to identify with Floyd and his black brothers and sisters. The heart of the problem was these artists' attempts to become Floyd, to become black, to become a part of a collective they don't belong to and never will. This is a false and meaningless pretense.
But most important, sad and delusional is that they wanted to become the victim – that is, to become black people – in the most racist and superficial way possible, and without having to endure the suffering of such an oppressed identity. They wanted the glitter, the moments of fame that social media was supposed to grant them for this attempt.
The cases of Floyd and Hallaq are clearly cases very easy to identify with; they won sympathy and a broad consensus without any arguments, questions or reservations. Thus they also broke through boundaries and produced myriad cultural happenings. In both cases, it's clear who the murderers were and what their sick motives and actions were. There's no moral argument about these murders.
But what about all the cases where there is no broad Israeli moral consensus? What about the cases where Palestinians were murdered and massacred in situations that weren't morally and politically clear and decisive enough in the eyes of most Israeli Jews? What about the situations that most of this community considers "gray areas"? In your "gray areas," is killing Palestinians all well and good?
My response to you is simple. You may not take our lives, and this isn't a gray area. It's not in the least bit necessary to identify or feel solidarity with Eyad Hallaq. You only have to identify with justice.
Click the alert icon to follow topics:
SUBSCRIBERS JOIN THE CONVERSATION FASTER
Automatic approval of subscriber comments.

NOW: 40% OFF
ICYMI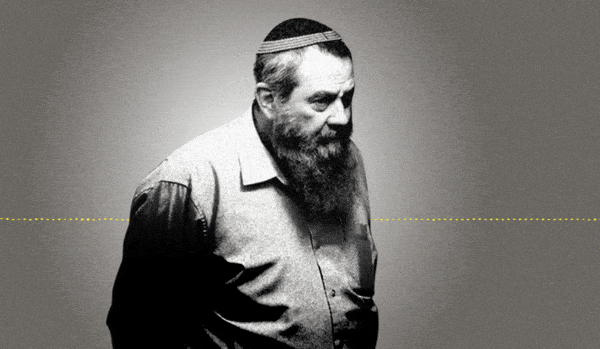 Jewish Law Above All: Recordings Reveal Far-right MK's Plan to Turn Israel Into Theocracy
Why I'm Turning My Back on My Jewish Identity
Down and Out: Why These New Immigrants Ended Up Leaving Israel
The Reality Behind 'The White Lotus' Sex Work Fantasy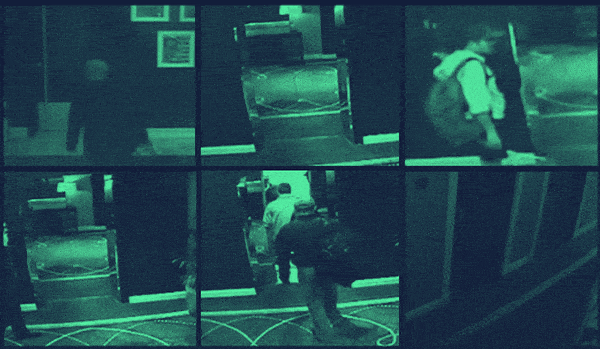 This 'Dystopian' Cyber Firm Could Have Saved Mossad Assassins From Exposure
Comeback Kid: How Netanyahu Took Back Power After 18 Months in Exile