Opinion |
The True Cost of Israeli Settlers' Annexation Dream
Bibi, a status-quo man forced into action, has created new risks for Israel by opening a Pandora's Box he should have known to keep shut
Netanyahu at the weekly cabinet meeting, Apr. 14, 2019
Credit: Pool / Amit Shavi / Yedioth Ahronoth
The dam has finally broken, or has it? Benjamin Netanyahu, who until the election had refused to explicitly back the idea of annexing all or part of the West Bank, finally said a few days before the vote that he favored some sort of sovereignty over the Green Line.
Bibi made his move only after being pushed to the wall by Channel 12's Rina Matzliach about why he had done nothing about annexing settlement blocs like Ma'aleh Adumim and Gush Etzion. "Who says we aren't? We're on the way, we're in discussions on this and other things." And, after being repeatedly pressed, he finally said: "I am going to extend sovereignty."
As a historic moment, it failed the drama test, especially compared to his Bar-Ilan address a decade earlier in support of a two-state solution: "We do not want to rule over them [the Palestinians]. We do not want to run their lives. We do not want to force our flag and our culture on them. In my vision of peace, there are two free peoples living side by side in this small land." That was visionary and thoughtful. It was expressed eloquently in a forum appropriate for a major policy statement.
>> Meet the world's last, best hope to prevent Israel's annexation of the West Bank | Opinion ■ Netanyahu talks West Bank annexation after election - but thwarted all efforts in the past | Analysis
Netanyahu's support for "annexation," as his mealymouthed remarks have come to be interpreted, seems at most a panicked preelection maneuver and maybe even a complete cock-up. Either way, Bibi is the master of our universe here in Israel, and whatever his intentions, he has brought the annexation idea out of the realm of extremist fantasy and into the mainstream political discourse.
Bibi had been a status quo man content with the limbo of perpetual occupation. And why not? The fact is, for a rightist like himself who doesn't share the messianic dreams, the situation isn't so bad. The settlers have all the rights and privileges of Israelis – and even a few more – while the financial and other burdens of ruling over 2.5 million West Bank Palestinians is the problem of the Palestinian Authority.
Much has already been written about the supposed political costs of applying Israeli sovereignty in all or part of the West Bank. But the fact is, the political costs may be low, assuming Israel does it with adequate finesse.
This isn't the '80s, '90s or early 2000s. Donald Trump is in the White House, Europe is preoccupied with domestic upheavals like Brexit, and rising powers like China prefer to steer clear of human rights issues when there's good business to be done. BDS is a flop and Israel is now more firmly connected to the world business community than ever.
Profoundly unbothered on the right
There are, of course, the ethical and social issues of what kind of country Israel would be when the pretense of a temporary occupation is jettisoned and the state that encompasses all the land between the Jordan and the sea is a bifurcated society of privileged Jews and second-class Palestinians.
In a testament to how shallow their fealty to democracy is, most of the people on the Israeli right are distressingly unbothered by this. But perhaps they could appreciate the cost that annexation would impose in terms of security and ultimately money.
The facts are spelled out in a report published last September, "Ramifications of West Bank Annexation: Security and Beyond," by a group of ex-army officers and the Israel Policy Forum.
What the report correctly posits is that a "soft" annexation of a few settlements or all of Area C (the part of the West Bank under Israeli control) would almost certainly morph into a hard annexation of complete Israeli sovereignty or a patchwork of sovereignty and military government.
The reason is that a soft annexation that arouses little opposition from the international community would only whet the appetite of the Israeli right for more. But at some point it would lead to the collapse of the PA and/or the start of widespread violence. Of course, neither might happen, but anyone who dreams of annexation would be foolish to assume they wouldn't.
The collapse of the PA wouldn't bother the annexationists because it would eliminate the last shred of Palestinian government. But they don't take into account the practical effect of that government's demise – no more security cooperation with the Israeli army, and Israel would have to assume the burden of supplying government services like health, education and infrastructure.
In the case of full annexation, the "Ramifications" report estimates that the cost of providing security and service could add up to as much as $14.5 billion annually, or a hefty 12.8% increase in government spending.
Palestine is poor. Palestinian taxpayers could never cover the cost of their own schools and health care.
Today, a lot of the gap is covered by international aid, which would evaporate under Israeli rule. Moreover, as citizens or permanent residents, West Bank Palestinians would be entitled to the same levels of services as other Israelis, so the costs would be higher than what the PA now spends.
And, that $14.5 billion figure assumes that the West Bank remains quiet. An upsurge of violence would cost billions more and would likely lead to a drop in foreign investment and an economic downturn in Israel. That's what happened during the second intifada, and there's no reason to assume history wouldn't repeat.
Netanyahu is probably aware of all the risks, which is why he has been content to leave things as they are. But like Pandora, who opened the box even though she knew it would spell trouble and then quickly tried to close it, he has created a situation he may not be able to control.
Click the alert icon to follow topics:
ICYMI
Ken Burns' Brilliant 'The U.S. and the Holocaust' Has Only One Problem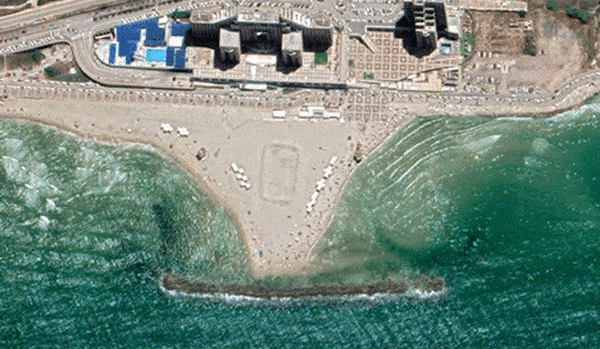 Facing Rapid Rise in Sea Levels, Israel Could Lose Large Parts of Its Coastline by 2050
As Israel Reins in Its Cyberarms Industry, an Ex-intel Officer Is Building a New Empire
How the Queen's Death Changes British Jewry's Most Distinctive Prayer
Chile Community Leaders 'Horrified' by Treatment of Israeli Envoy
Over 120 Countries, but Never Israel: Queen Elizabeth II's Unofficial Boycott