Opinion |
Israel's Nation-state Law Has Redefined the Self-hating Jew
The law has given fresh ammunition to Orthodox officials who question the Jewishness – and thus, by extension, the citizenship and other rights – of nearly one of every six Israeli Jews, a million in all
A man holds a banner during a rally to protest against the 'Jewish Nation-State Law' in Tel Aviv, Israel on August 4, 2018
Credit: AFP
Ever been called a self-hating Jew?
If your views are insufficiently doctrinaire "pro-Israel" and/or pro-settlements, if your degree of religiosity is deficiently, sub-acceptably Orthodox, if your general outlook is progressive, humanist, and minimally anti-Netanyahu, chances are good that you have.
And yet, of all people, Benjamin Netanyahu may have just come to your rescue. But in the worst of possible ways.
In the bare couple of weeks since Netanyahu cracked open the Pandora's Box marked the nation-state law - a sealed container which had lain, rotting, reeking, and locked in a corner of his office since his current string of terms began more than eight years ago – the ills and demons which have exploded forth have rephrased the aspirations of Israeli society, poisoned its roots, betrayed, infuriated, polarized and alienated masses of the most loyal of its citizens.
And, in the process, redefined the self-hating Jew.
>> Israeli Arabs challenge nation-state law in top court: 'Most extreme principles since end of apartheid' >>
Passage of the law last July 27 has spawned an unprecedented outpouring of official and quasi-official abuse of Jews in Israel – that is, Jews who don't toe the narrow line stretched by Netanyahu and his new law.
The incidents began immediately after the wee-hours passage of the law, when, still before dawn, police burst into the Haifa home of a Conservative Rabbi and, before his wife and children, detained him for questioning on suspicion of having performed a non-Orthodox wedding.
On Sunday evening, American Jewish activists Simone Zimmerman and Abby Kirschbaum, who are residents in Israel, were detained for questioning on orders of the Shin Bet as they returned to Israel from a vacation in Sinai. Zimmerman, a founding member of the IfNotNow movement to end the U.S. Jewish community's support for the Israeli occupation, has declared in the past that Israel is a "place which is so dear to my heart, that has been so important to my life." But when she was questioned at the border, she said, officials asked her "Why did you come here to work with Palestinians? Why not with Jews?" and how she felt about Benjamin Netanyahu.
The law has given fresh ammunition to Orthodox officials who question the Jewishness – and thus, by extension, the citizenship and other rights – of nearly one of every six Israeli Jews, a million in all.
"The Ethiopians are doubtfully Jews," Dov Halbertal, a former senior official of the Israel Chief Rabbi's Office, said Tuesday. "They are doubtfully Jews, leaning toward [the status under Jewish law of] non-Jews."
While he allowed that when they immigrated to Israel a generation ago, the late Israel Sephardi Chief Rabbi Ovadia Yosef had ruled that the Ethiopians were fully Jews, Halbertal said that "the great sages of all the generations" had ruled the Ethiopians' Jewishness to be in doubt.
Halbertal told Israel Channel 10 that the late Ashkenazi chief rabbi Yitzhak Halevi Herzog, "grandfather of 'Bouji' [Jewish Agency Chair Yitzhak Herzog] ruled that you [Ethiopians] are not Jews at all. He ruled that you are the descendants of converts who were not converted according to [Orthodox] Jewish law. And he said "It's good that you're not Jews! Why is this good? Because if you were all Jews, [under Jewish law] you would all be mamzerim," literally, bastards, and forbidden to marry.
>> Basic Law or basically a disaster? Israel's nation-state law controversy explained ■ The hypocrisy of protesting the nation-state law | Opinion
Challenged to respond to the fact that Ethiopian Jews in Israel are among the most observant of Orthodox Jewish communities, and that their relatives left in Ethiopia who wish to join them in Israel are observant as well, Halbertal sniffed.
"There are also hundreds of thousands of Russians here who are utterly non-Jews. It's not even in doubt. They're utterly non-Jews, but they sing 'Hatikva.'"
"The reality is that there are a million people here in the state of Israel" whose Jewishness is in question.
Attacks on the opponents of the law have been vile, churlish, in some cases, even drawing inspiration from classic anti-Semitic texts like the Protocols of the Elders of Zion.
- One Sunday response to the opponents of the nation-state law – posted on social media by a veteran West Bank Jewish settler - was so laced with anti-leftist anti-Semitism, interspersed with anti-Arabism, that a reader complained to Facebook that it constituted hate speech, and the post was later deleted.
The settler warned that if Jewish leftists allowed Palestinians to have an independent state alongside Israel, the Palestinians would "rape your women" and murder their families. In an echo of the introduction to the Protocols of the Elders of Zion, he went on argue that Jews on the left were responsible for the Russian Revolution.
>> The old, familiar evil wafting through the clauses of the nation-state law | Opinion ■ Nation-state law protest is about Israel's identity – not equality | Analysis >>
- Attacking right-wing icons and Likud founders and elder-statesmen who have criticized the nation-state law for its intentional exclusion of the values of equality and democracy, far-right commentator Martin Sherman took to task former Israeli defense and foreign minister Moshe Arens, veteran lawmaker Benny Begin and, by implication, President Reuven Rivlin, for "foaming at the mouth" in "helping ignite the flames of fear and incitement over the nation-state law," and for "legitimizing those who wish us harm and who are using the 'racist' nation-state law as proof that the Israeli government seeks to implement 'discrimination' and 'apartheid.'"
Sherman is among many on the far-right who enunciated one particular, not to say bizarre, argument in favor of the nation-state law - a view for which hard leftists have long been branded self-hating Jews:
That from its very inception, Israel was a fiercely discriminatory, militaristically anti-democratic state.
In fact, some defenders of the law took on the notion of democracy itself as a value prized by Jews. "The whole notion of what democracy is, as interpreted — and forcefully imposed — by elitist westerners in Berlin, Brussels, Britain and the US, is an intolerable arrogance," wrote blogger J.J. Gross.
Dismissing criticism of the law in The New York Times as anti-democratic, Gross wrote that "hundreds of millions of people throughout the US and Europe are rising to reject the new world order despite lacking any media ownership, despite not controlling the universities, despite not having a Hollywood echo chamber to give them a voice. This is truly amazing. THIS IS GENUINE DEMOCRACY — The vox populi making itself heard everywhere to reject an imposed pseudo-democracy that serves no one's interests other than that a small self-serving and self-anointed elite."
It was left to Israel's Bedouin citizens to remind its Jews what being Jewish is about. Two Bedouin men who served in the IDF joined Druze Israelis in asking the High Court to annul or change the law as illegally discriminatory. Their attorney, Mohamed Rahel, based his challenge in part on Jewish tradition, quoting from Leviticus 19:33 ("When a stranger sojourns with you in your land, do not mistreat him.")
Rahel wrote the court that "Unfortunately, this law destroys all the good and impacts all the beautiful values which were drawn from Judaism, from the tradition and heritage of the Jewish people that was in exile for thousands of years until the establishment of state."
Then there's Netanyahu himself.
The man who speaks in the name of the Jewish People as a whole has, in his nation-state law and its vociferous arguments in favor, laid down new standards for what constitutes a real Jew. This is what he is telling us:
To be truly Jewish is to hate all but the right folks. To hate most Jews, when that is absolutely necessary.
To be truly Jewish is to hate on Arabs, or, failing that, keep your trap shut when I hate on them. To be truly Jewish is to understand that the Arabs have no complaint, they are what they are, and they ain't what they ain't.
To be truly Jewish is to hate on leftists, Ashkenazim, bereaved parents of fallen soldiers - bereaved parents, that is, who talk back. Or as I said myself, to them, "No one talks like that to a prime minister!"
To be truly Jewish is to vote for me.
Click the alert icon to follow topics:
ICYMI
Ken Burns' Brilliant 'The U.S. and the Holocaust' Has Only One Problem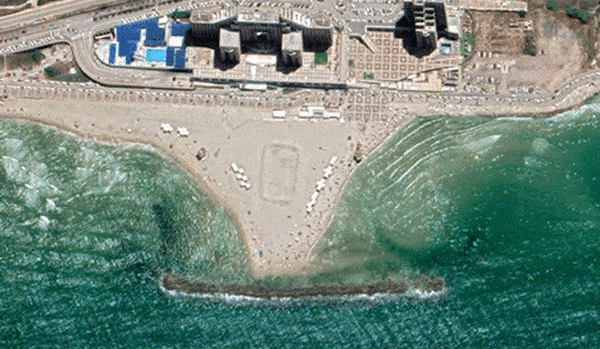 Facing Rapid Rise in Sea Levels, Israel Could Lose Large Parts of Its Coastline by 2050
Lapid to Haaretz: 'I Have Learned to Respect the Left'
The Mossad's Fateful 48 Hours Before the Yom Kippur War
As Israel Reins in Its Cyberarms Industry, an Ex-intel Officer Is Building a New Empire
How the Queen's Death Changes British Jewry's Most Distinctive Prayer