Opinion |
Dear Bibi: Israel's in Far Worse Danger Than You Ever Thought
Somewhere inside, you know the nation-state law is the single most devastating mistake you've ever made. It's all coming out now. What you're made of. What this country is made of. You are what you hide
People are seen trough a banner showing Israeli Prime Minister Benjamin Netanyahu during a protest against the Israel Jewish-nation law in Tel Aviv, July 30, 2018.
Credit: Oded Balilty/AP
I'd like a word with my prime minister.
I need a word with you, Bibi, because all of this is on you.
Because, somewhere inside, you know that the nation-state law is the single most devastating mistake you have ever made. Because Israelis have seen most everything in their lives, but they've never ever seen anything like this.
What, after all, would it take to shatter a society whose people are grief-hardened beyond surprise, post-traumatic as a way of life, calloused to the bone?
You just found out.
It would take a betrayal so profound it would have to come from the highest echelon. From the ruler himself. And now it has.
It would take a betrayal of exactly those citizens whose loyalty to the country, whose sacrifice, has been nothing less than super-human. Inviolate.
Until now. Until this. Until you.
You knew this better than anyone, before pushing, all by yourself, for a law which struck and carpet-bombed the entire Druze community, as well as Palestinians, Bedouin, Circassians, and every non-Jew in the country.
>> Netanyahu attacks left as criticism mounts against nartion-state law ■ Netanyahu's incitement on nation-state law heralds approach of Israel's day of reckoning ■ 'Abolish this sin': Amos Oz, David Grossman and hundreds of intellectuals slam nation-state law >>
No one has sacrificed for Israel, given of themselves more, demonstrated more loyalty than the Druze. Despite everything. Despite discrimination. Despite being taken for granted and used and passed over and patronized and treated as less-than.
If these people are talking about you and your government as treacherous, racist, no longer worthy of fighting for – and they are - Israel's in far worse danger than you ever thought.
Those of us who served with and entrusted our lives to Druze, Bedouin, and other non-Jewish soldiers, will never forget this. We will never forgive this. Nor should we.
It only makes sense that you and your underlings talk as incessantly as you do about the barrage of Black Flag laws you passed last week – how they were not, God forbid, intended to hurt anyone, dishonor anyone, discriminate, demote, delegitimize.
Because if you stopped feverishly justifying yourselves for one moment, this is all that you would hear:
- You would hear the grief and the fury, the deep wound of humiliation in the voice of the grandmother in the Galilee Druze village of Beit Jann, Salma Zidane, who lost a son in 1987, and another in 1996, and her brother before them, all in the service of this country. Your nation-state law, in what she feels as its abject betrayal of Israel's non-Jewish citizens, has changed her utterly.
"I said to my children at their grave, 'Do you see what's happened? It's a pity and a waste that you fought and defended those who enacted this law.'"
"I believe that the majority of the Israeli people are against this law," she told Yedioth Ahronoth, adding, "Where's the democracy here?"
"Those who lent their hand to enacting this law were racists and criminals, without a drop of feeling. Are these people Jews at all?" The government, she said, has proven itself racist, and disloyal to the Druze who love the country and died for it.
"I will do everything to see to it that my grandchildren do not enlist in the army." She said she would tell other mothers and grandmothers in the village to do the same.
- You would take to heart the words of Druze IDF Captain Amir Jmall, who wrote you in an open letter Sunday that as a result of the law, " I decided to let go and to discontinue serving the country, a country that has a government that takes and does not give back." Moreover, "I am sure that hundreds more people will stop serving and will be discharged from the army following your decision, Netanyahu, that of you and your government."
By now you've heard that the next day, a second officer, a deputy company commander of a combat unit, announced that he, too, had decided to quit the army. In response – and in the face of your silence on the matter - army chief Gadi Eizenkot issued a damage-control statement lauding non-Jewish troops and instructing soldiers to keep politics out of the military.
"This morning, when I woke up to drive to the [army] base, I asked myself, why?" The first officer, Amir Jmall, wrote. "Why do I have to serve the State of Israel, a state that my two brothers, my father and I have served with dedication, a sense of mission and a love of the homeland, and, in the end, what do we get? To be second-class citizens."
Shady Zaidan, the second commander to announce his resignation, wrote on Monday, "Until today I stood in front of the state flag proudly and saluted it. Until today I sang the Hatikvah national anthem because I was certain this was my country and that I'm equal to everyone. But today, today I refused for the first time in my service to salute the flag, I refused for the first time to sing the national anthem."
- You would find it next to impossible to ignore the extraordinary confession of Druze retired IDF general Amal Asad, who, reflecting on more than a quarter-century of military service, said that according to the wording of the law, "anyone who is not Jewish is not accepted and needs to leave. It feels like I am no longer Israeli."
"The Druze built this state, and all of a sudden they are saying that we are not Israeli," Assad told Army Radio. "Netanyahu is prepared to sell off values for a few seats in the Knesset," he continued. "How long can we stand it? Four-hundred and fifty Druze soldiers did not sacrifice themselves for this."
- You would hear the anguish of Dr. Sami Awad, a retired career soldier who retired from the army after three decades, the third generation of his family to serve in the IDF.
"I, who served 32 years in the IDF, do not know how to define myself at all," he told a demonstration last Saturday night. "Am I a mercenary? A temporary guest here? Passerby? Have I served for 32 years for my country for nothing?" Awad asked, declaring that Druze may launch hunger strikes, block roads, and march on Jerusalem if the law stays as is.
- You would hear your law tied to that euphemism you know for putting a bullet in the brain of a wounded enemy. "The nation-state law is the Vidui Hariga [literally, "confirmation of a killing"] of my Israeli dream," Israel Kann News correspondent Riad Ali told the television last Friday.
"Ever since the passage of the law, every Druze soldier in the state's security forces has been turned into a soldier-for-hire. From this moment on, I don't have to be or to feel Israeli. There are only Jews and non-Jews here, and I'm not Jewish."
- Or you might have have heeded the call of eight former Israel national police chiefs and no fewer than 70 ex-police major-generals pleading to amend the law.
- Or, if nothing else, you might have been moved by the words of Druze former Knesset member Shakib Shanan, bereaved father of a son killed in duty, when he spoke this week of his love for the country and his vow to fight the law to keep his son from becoming "a second-class fallen soldier."
What is most unbelievable is that this week, when you could have taken steps to listen to and respond with compassion to the Druze leadership's eminently reasonable request you went ahead and made things incalculably worse.
Here you are, the prime minister who explicitly prides himself on his ability to get done whatever he chooses, telling Druze leaders Sunday that you flatly cannot and will not change the law and then – showing a degree of arrogance and insensitivity shocking even for you – you added burning shame to injury by offering to buy them off.
This one's on you, Bibi. All of it. No Iran to blame. No Arabs. No left.
For days now, nights too, since you forced your people to bring up and pass that sad excuse of a law, I've been picking through your wreckage. And I discovered something about you. And about Israel.
You are what you hide.
It's all coming out now. What you're made of. What this country is made of. We can't help but see it.
This week and last, I discovered something else too:
You are what you seek.
Those in Israel who seek to extort you into doing what they want, now have what they sought: Supremacy, de facto annexation, theocracy. Democracy as monstrosity. Israel as monstrosity.
But this Saturday night, bunkered and glowering, watching on television and against your will a demonstration in Rabin Square in Tel Aviv, you are going to hear what millions of other people here seek:
A nation which, rather than repealing its founding blueprint, its Declaration of Independence, actively seeks to "foster the development of the country for the benefit of all its inhabitants." A country "based on freedom, justice and peace and envisaged by the prophets of Israel." A nation which strives to "ensure complete equality of social and political rights to all its inhabitants irrespective of religion, race or sex."
Now that you've made it clear what you want, Bibi, there's one other thing those people in Rabin Square and millions more across Israel will be seeking:
To put you where you belong, Bibi. Out here with the rest of us. Out of excuses. And out of power.
Click the alert icon to follow topics:
ICYMI
Ken Burns' Brilliant 'The U.S. and the Holocaust' Has Only One Problem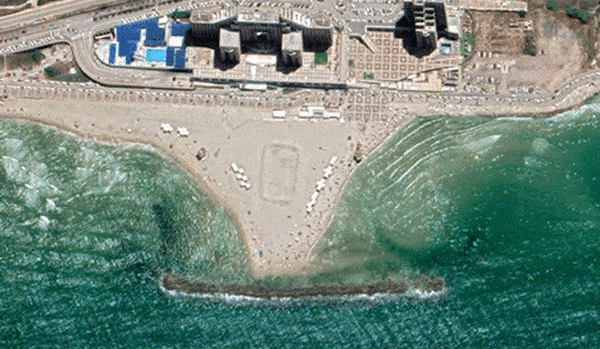 Facing Rapid Rise in Sea Levels, Israel Could Lose Large Parts of Its Coastline by 2050
As Israel Reins in Its Cyberarms Industry, an Ex-intel Officer Is Building a New Empire
How the Queen's Death Changes British Jewry's Most Distinctive Prayer
Chile Community Leaders 'Horrified' by Treatment of Israeli Envoy
Over 120 Countries, but Never Israel: Queen Elizabeth II's Unofficial Boycott