Opinion |
Jews Are Beginning to Fear Democracy
'We can't become victims again': Thanks to Trump, Netanyahu and Putin, the glory days of liberal democracy are over. The arc of history is not bending towards justice. Where will Jews stand?
Protesters gather near Trump Tower to protest .S. President Donald Trump's arrival to New York, August 14, 2017.
Credit: EDUARDO MUNOZ ALVAREZ/AFP
This Tuesday morning, a Knesset member was ejected from a parliamentary committee meeting for reading out part of Israel's Declaration of Independence.
The clause she read promised that the state of Israel "will foster the development of the country for the benefit of all its inhabitants; it will be based on freedom, justice and peace as envisaged by the prophets of Israel; it will ensure complete equality of social and political rights to all its inhabitants irrespective of religion, race or sex."
I doubt the Nation-State Bill that the committee was debating, and which seeks to formally undermine that "complete equality," will actually pass any time soon.
Benjamin Netanyahu is suddenly pushing it for cynical electoral reasons. The bill, mired in controversy, doesn't have to get through all the stages of legislation for its detractors - the opposition parties, the government's own legal advisers, the media, potentially the High Court - to be tarred as traitors.
And anyway, Tzipi Livni's parliamentary theatrics aside, those clauses have not been fulfilled in Israel's 70 years of existence. But it was certainly a symbolic moment.
Livni's expulsion, following a prohibition on her presenting a copy of the Declaration of Independence on a stand in the committee room, constituted Israel's clear shift away from any aspiration to build its destiny around values, to an Israel built solely on Jewish nationalism.
It signifies a choice between two types of democracy and two types of Jewish life. And it's not just about Israel. The same shift is happening everywhere.
In 1945, as Jews began to absorb the devastating fact that a third of our people had been exterminated in a few short years, another major change had occurred. With the destruction of what had been the heart of Jewish civilization for 1000 years, for the first time, Jews living in the victorious democracies of North America and Britain were about to become the majority.
For so many centuries the welfare of the Jews, often their very survival, had depended on the goodwill of monarchs and dictators. This had dictated a certain type of discreet indulgence-seeking. Jewish leaders had to work out with which tyrant to ingratiate themselves. As a matter of survival.
With the center of gravity of Jewish life moved to democratic nations, and as the number of Jews living as free and equal citizens increased - with the migration of the survivors in Europe and Mizrahi Jews from Arab lands to the west and Israel - Jewish activism assumed a very different character. It came out in to the open, with public campaigns, political lobbying, media and advocacy. Jews finally had both equal rights and the self-confidence to demand them in full, and in public.
The post-war years also heralded a new type of Jewish involvement in society. Some Jews had been prominent before in all manner of movements for equality and justice, but this had usually taken place either on an individual basis. Often, as with Jewish Communists, it was a step towards assimilation, and losing religious and national identity in favor of a wider brotherhood of man. In the cases in which Jews did band together to fight for social causes, they were usually focused on the particular concerns of Jewish working people.
But living in a more open and free environment, for the first time encouraged the widespread participation of Jews in democratic nations in more general causes, of civil rights, identifying as Jews, whether it was rabbis or as members of entire communities. There was no longer a concern that marching for controversial and contested objectives would invite the anger of the authorities on all Jews.
And there was even a sense of duty. Jews were leading comfortable lives. In the Diaspora any serious physical threat of anti-Semitism was vanishing. For those who chose it, there was a sovereign Jewish state to live in. For the rest, a life as a member of a respected and well-integrated minority.
For many Jews, a new age of security and prosperity meant we now had to make sure other, less-fortunate minorities, as well as refugees and immigrants, should have our unstinting support: A broad ethos of tikkun olam, which has been animating many Jews for the last 60 years. And as the Soviet empire disintegrated in the early 1990s, freeing even more Jews, to either emigrate to the west and Israel, or remain in their newly democratic homelands, the trend seemed irreversible.
A quarter of a century ago, for the first time in history, nearly the entire Jewish people lived in free societies. With the exception of Iran and a few tiny isolated pockets, every Jew, no matter where they live, has been free and equal for a generation now.
We haven't begun to appreciate that historical phenomenon's full meaning - and we are already facing a massive question over what kind of freedom we want to live in.
It's not just in Israel, where we remain in limbo between building a society based on values and one that sees the preservation of Jewish nationality as overriding any moral consideration. The same chasm is opening up in Trump's America and across Europe, where country after country succumbs to the new wave of populist politics.
The great majority of American Jews may currently be liberal-leaning, but there is a substantial, perhaps growing, minority among them who firmly believe that long-term security can only be found in an alliance with a conservative, and yes, white establishment.
And speak to Jews in Europe where you'll find many with an unabashedly illiberal approach. Not just among Jewish communities in France and Belgium, where Jews have been murdered in recent years for being Jews. Attitudes harden the further east you go.
As one regional community leader in Russia said to me: "When Israel bombs Gaza and kills Arabs it's great for Jews. That is what makes our neighbors here respect us much more. It's the best antidote to anti-Semitism."
A rabbi in Hungary told me this week that, "Liberal Jews are actors in a historical drama where they represent the victims, any victims. Because that is what they learn from Jewish historical experience. But that is just a load of virtue-signaling.
"The world is becoming a less liberal place now, a place where the non-Jews are forgetting the Holocaust. Jews need a survival strategy, so we don't become victims again. That means being a strong nation, aligned with other strong nations. Not with the victims."
It's a survival strategy for the world of Trump, Putin and Netanyahu.
In Europe, no longer a major hub of Jewish life, but still home to as many as two million Jews scattered across the continent, I've been meeting more and more Jews who are grappling with the post-war liberal values they were brought up on.
Instinctively they reject the anti-immigrant and Islamophobic rhetoric around them. It doesn't just sound wrong. It's too familiar to what their parents and grandparents were hearing not that long ago.
But then they take their children to synagogues and Jewish schools surrounded by armed guards, and fear they have to pick a side.
The brief period in Jewish history in which it seemed the world around us was becoming aligned with what we wanted to believe were both Jewish and liberal values, that the arc was trending away from racism and hatred, not just of Jews, but of anyone, and in which we thought it was just a matter of time before we would build better and more just societies, in Israel and every other country in which Jews live, may be over.
It certainly can no longer be taken for granted. Get ready to have those values tested.
Click the alert icon to follow topics:
ICYMI
The Artist Who Survived Auschwitz Thought Israel Was 'Worse Than the Concentration Camp'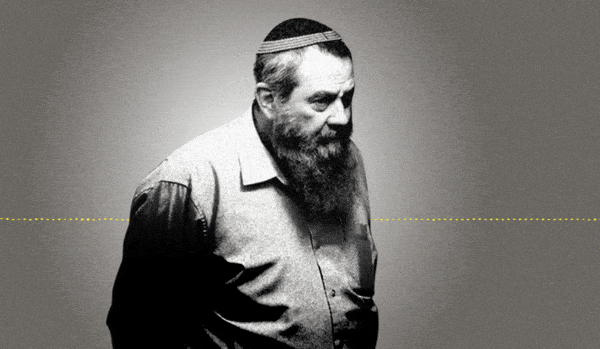 Jewish Law Above All: Recordings Reveal Far-right MK's Plan to Turn Israel Into Theocracy
Why I'm Turning My Back on My Jewish Identity
Down and Out: Why These New Immigrants Ended Up Leaving Israel
The Reality Behind 'The White Lotus' Sex Work Fantasy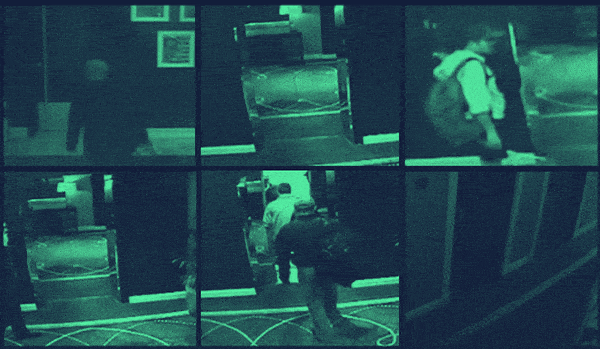 This 'Dystopian' Cyber Firm Could Have Saved Mossad Assassins From Exposure