Opinion |
Ari Shavit Apologized, Others Didn't
My interview with the Israeli journalist wasn't about what happened. It was the apology of a man who realized he behaved inappropriately
Ari Shavit with Dr. Orit Kamir, earlier this month. The amount of vitriol, anger and frustration that poured into the public discourse following the interview is worrisome.
Credit: Avishag Shaar-Yashuv
I didn't easily agree to Ari Shavit's offer to meet him for a conversation. I preferred to express my opinion on his case without meeting him. I dithered for a few weeks, and eventually decided there was no justification for boycotting a person who's spent a year not working, examining his behavior and doing a "tikkun" so as not to hurt women, or anyone, again. Thus began the dialogue between us, which I ultimately thought should be shared with the public.
I thought it was necessary because, unfortunately, there aren't enough male voices saying, "I erred, I failed, I was arrogant and selfish, I abused my power and status as a man, I apologize, I'm sorry, I'll try hard to behave differently from now on."
This is what Shavit says. And this is what the feminist struggle should achieve in the particular context of unwanted sexuality between adults who are not subordinate to one another: also raising men's awareness, encouraging willingness to accept responsibility for their aggressive behavior, to feel and express remorse, and to make a new, different start. Only such developments can bring genuine, deep change, not just for women but for men too.
The flood of responses to the dialogue shows that the subject indeed demands profound, thorough and methodical discussion. Many, many people felt compelled to take a stand and express it, which means that many of us feel a need to think, clarify and examine this issue, to hear and be heard about it. Thus, the time was apparently right for publishing this interview.
>> Opinion: Ari Shavit, go away and don't come back
However, the amount of vitriol, anger and frustration that also poured into the public discourse is worrisome. The vast differences among commenters point to gaping chasms between us. Between those who are furious that a man feels he must apologize, and those feeling that no apology can be acceptable. Between those who can't abide the existence of a feminist without cursing her or comparing her to a Nazi, and those who demand that we only believe the testimony of someone claiming to have been sexually harassed and unreservedly embrace her viewpoint.
I believe that amid this dangerous polarization a sane, middle path must be found that offers justice and fairness to all, respectful communication, and continued coexistence for men and women. I just don't see any other real possibility.
To help those people, both men and women, who seek the middle way and don't want to be dragged to extremes, I'd like to clarify points that I should have made clearer in the interview with Shavit. First, in that interview, I absolutely do not purport to be a judge. I cannot be a judge because I am not part of a prescribed process, I have no evidence or witnesses before me, no judicial tools at my disposal and of course no authority whatsoever. As someone committed to the rule of law, I believe a trial should be conducted according to proper rules, in the proper forums. A conversation is not a trial and its result is not a judgment.
This particular conversation was not about the question of what happened that night at a Los Angeles bar, or at another place or time, but rather about the apology of a man who was accused by a woman of hurtful behavior in a certain situation, and realized that he had behaved inappropriately. It was about a process of understanding the Other, of sobering up from being intoxicated by power, and about change.
These are the things Ari Shavit agreed to openly express and bring before the public, and I agreed to enable him to do so. Out of a belief that such texts could be of benefit to the public, as I still believe to be true.
Just as I am not a judge, I am also not an official representative of the female species and do not accept apologies on its behalf. I listen and express a totally personal opinion, my view as a private individual and as a feminist who has been active in the feminist cause for decades.
I formulated my opinion that the incident at the Los Angeles bar does not constitute forbidden sexual harassment solely on the basis of what Danielle Berrin wrote about it a year and a half ago. I have no other basis to go on because Shavit declined to provide another version of events. He said he remembered things differently but would not provide an account refuting hers so as not to undermine her.
Since the subject of our conversation was remorse and personal change, his precise account was not important. What was important was his willingness to acknowledge his aggressiveness and the harm he caused, and to regret it.
The events Berrin describes could be the subject of a lengthy legal analysis. But for now I have just a few comments. When you hear a story about this sort of personal interaction and think about it in terms of sexual harassment, you have to neutralize moral issues like "he's a married man," "he has children," "he's almost 60 and she could be his daughter." All that belongs to the realm of "appropriate" or "okay" or "disgusting" behavior, depending on one's personal point of view. But it's irrelevant to the question of whether it was prohibited sexual harassment. Literary imagery such as "he came at me like a beast" shouldn't have any impact either. That is the writer's personal perception, not facts.
The facts, as she relates them, are that she was careful not to let him know her feelings since she didn't want to hurt her connection with an important person. She asked him, wasn't he married? – but from his answer, as she quoted it, it sounds like he interpreted this as a potential partner for a flirt, trying to see if he was really willing to cheat on his wife. Berrin chose not to make clear to him that she was not interested in come-ons from a married man, much older than she, to whom she was not attracted.
This is a legitimate choice, but according to our law, someone who makes that choice cannot then complain about sexual harassment. And this is as it should be, I feel. What she can do is make things public and do public shaming, and each one of us needs to judge how legitimate that is, how to respond to it and how much a person can be punished for something that's published about him in a shaming and hasn't been part of a judicial proceeding.
I would add that the mere proposal of sex in the context of an interview is not legally prohibited. People in a work situation together can propose sex to one another, consent to it and have it. We are not in Saudi Arabia or Iran. What is prohibited, whether in a work situation or elsewhere, is disregarding the message a person is sending, to the effect that they don't want such interaction. Therefore, it is important to send the message. (Again, abuse of authority is a different situation, but that is irrelevant to this case where there was no superior-subordinate relationship).
Finally, I wish to make clear that Haaretz did not request or press me or try to entice me to conduct this interview, and that no one from the newspaper contacted me about it. To the best of my knowledge, there were also some at the paper who were not keen to publish it. Conspiracy theories can be fascinating and entertaining, but they are conspiracy theories.
The same goes for the charming speculation by some that Shavit and I are both bourgeois Ashkenazim who seek to support one another and reinforce the ruling hegemony. It's much simpler than that: Ari Shavit apologized and turned to me to conduct a dialogue. Neither Eyal Golan nor Motti Malka accepted any responsibility for harming women, and I have not heard from them either. Nor have I heard from Haim Ramon, who I am pretty sure is also Ashkenazi.
It's a shame that instead of addressing the opinions being expressed, people prefer clinging to identity markers – whether it's "femi-Nazis," "privileged white Ashkenazim" or "arrogant men."
ICYMI
Ken Burns' Brilliant 'The U.S. and the Holocaust' Has Only One Problem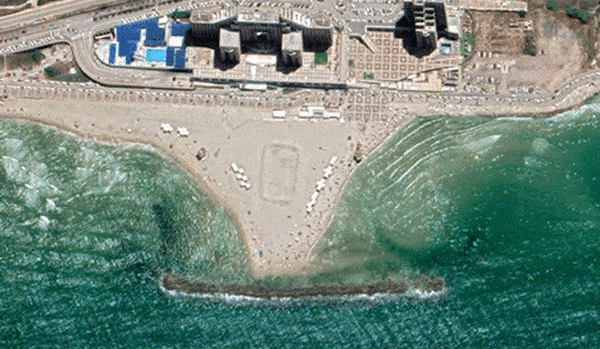 Facing Rapid Rise in Sea Levels, Israel Could Lose Large Parts of Its Coastline by 2050
As Israel Reins in Its Cyberarms Industry, an Ex-intel Officer Is Building a New Empire
How the Queen's Death Changes British Jewry's Most Distinctive Prayer
Chile Community Leaders 'Horrified' by Treatment of Israeli Envoy
Over 120 Countries, but Never Israel: Queen Elizabeth II's Unofficial Boycott