Opinion |
With Nationalists in Power, Can Jews Ever Feel at Home in Poland?
The politicians who declare Poland a 'safe haven' for Jews are masters of denial: Anti-Semitism is spiking, and the government itself promotes a Polish national identity with no room for minorities
Poland has always been a multi-ethnic state, but its current nationalist leaders can't accept that fact of history: Poland's fans at the Poland-Colombia 2018 World Cup football match. June 24, 2018
Credit: JEWEL SAMAD/AFP
Every visitor entering Polin, Warsaw's Museum of the History of Polish Jews, has to pass through a symbolic ancient forest. This forest represents early medieval Poland: the cradle of the Polish nation-state, which has been populated by Slavic tribes, Celts, Germans, Baltic peoples, Jews and many others.
In Poland, as elsewhere, the idea of a unified nation is a recent construct. The ethnic composition of the Polish modern nation included Germans, Jews, Poles, Ukrainians, Byelorussians, Armenians, Muslim Tatars and many other groups. For centuries, Polish noblemen did not consider peasants to be members of the same nation – and even in the early 20th century many Polish peasants did not declare any national identity.
This complexity is worth mentioning in the context of the recent Haaretz opinion piece, Jews Should Be More Sensitive to Polish Feelings When They Talk About Holocaust-era Poland by Mr Andrzej Pawluszek, an adviser to Polish Prime Minister Mateusz Morawiecki.
In his piece, Pawluszek presented the problem of anti-Semitism in Poland and the commemoration of Jewish history as an international affair. The opposition between "we" (ethnic Poles) and "they" (Jews represented by Israel) in Pawluszek's article is striking.
I cannot imagine any other representative of a democratic country – be it France, Britain, Canada or the U.S. – who would discuss the problem of the safety of his Jewish compatriots or commemoration of Jewish history as an international rather than internal, domestic issue.
Pawluszek is hardly alone in using language denoting Jews as 'outsiders.' The denial of Jewish indigeneity in Poland is visible in common Polish discourses about being a "hospitable country" or "1000 years of Polish tolerance."
Such views assume that the Christian population of Poland was the "host," whereas Jews are often presented as "guests." It excludes the fundamental contribution of Jews to Polish national culture – a contribution not less fundamental than the one of Polish peasants, noblemen or German burghers.
Psychological studies undertaken in many countries show that claims of autochthony – a belief that one's country or state eternally belongs to one's own ethnic group – brings not only the sense of entitlement, but also prejudice and willingness to censor other voices on history. This is true both among Jewish settlers in East Jerusalem's Silwan, as well as in contemporary Eastern Europe: Poland, Hungary, Lithuania and Slovakia.
Those Polish politicians who subjectively exclude Jews from Polish national identity seem to be completely blind to both the current and historical problems of their Jewish compatriots. They become somebody else's problems. Many instances of that can be seen in Pawluszek's article.
Perhaps the clearest, egregious example of this is his discussion of contemporary anti-Semitism in Poland.
In early 2018, in the middle of a heated debate about the Holocaust bill then approved by the Polish parliament, Jewish communities in Poland faced a wave of hate, from threatening phone calls and emails to a range of other forms of harassment. For many years Jews were the most frequent targets of hate crimes in Poland – being replaced by Muslims only after the anti-immigrant campaign of 2015.
But Mr Pawluszek declares that "only" 100 hate crimes against Jews were reported in 2016. Conveniently for his thesis that anti-Semitism is in rapid decline in Poland, the report he cited does not include the statistics for the anti-Semitism wave following his government's Holocaust legislation, nor does he put Poland's tiny Jewish population of less than 10,000 in context when he compares it with the anti-Semitism in European states with far larger Jewish communities.
Indeed, by 2017 the numbers rose to 112 anti-Semitic hate crimes against Jews in Poland. That means last year more than one in 100 Polish Jews experienced such an assault. Instead of considering this number alarming, Mr Pawluszek tries to build advantageous comparisons with the UK (where a corresponding 1 in 200 Jews would experience an anti-Semitic hate crime) or France (less than 1 in 1000). Objective numbers are clearly misleading if one does not take the Jewish community size into account.
Mr Pawluszek also claims that "safe haven" Poland is the safest country for Jews in today's Europe. Not only is that demonstrably untrue, but it carries the unmistakable denialist and Islamophobic undertone of Europe's nationalists: that all anti-Semitic incidents in Europe are linked to Muslims. In fact, even in the countries with large Muslim presence, the far right is still the major threat to Jewish communities. For example, in Germany about 90% of anti-Semitic hate crimes reported in 2017 were caused by right-wing extremists.
In Poland, since the democratic transition of 1989, anti-Semitic hatred has become far more widespread, whether it's online, on state-owned television, on Catholic radio stations, in mainstream newspapers, and even in graffiti on many buildings in Lódz and Kraków. Many Jewish cemeteries and Holocaust memorials have also been vandalized.
Our own research, conducted in 2014, showed that more than 58% of Polish adolescents had daily contact with anti-Semitic contents on the Internet; by 2016 that figure had risen to 74%. Almost 40% of Polish adults surveyed in 2016 stated they regularly heard anti-Semitic comments on local TV (a rise from 25% in 2014).
At the same time, there is a striking prevalence of anti-Semitic stereotypes: almost half of Poles surveyed in 2017 believe that "Jews often act in a secret, malevolent way," and blame Jews themselves for the belief that Poles are anti-Semitic. One in four Poles blame the Jews of today for killing Jesus. These numbers show no sign at all of decreasing over time.
Living in a hateful environment is clearly detrimental to the psychological well-being of minorities; it is a known trigger for depression and is also a factor in increased numbers of suicides. It is, therefore, hard to understand why a high-ranking Polish policy maker would so explicitly ignore the objective growth in anti-Semitism in Poland and trivialize anti-Jewish hate crimes.
This same thread is also evident when Mr. Pawluszyk discusses Poland's Holocaust bill, whose clauses criminalized the act of accusing the Polish nation of responsibility for the Holocaust. His boss, the Polish prime minister, recently asked Polish lawmakers to amend the law and the Parliament voted to remove criminal penalties for accusing Poland of complicity in the Holocaust.
In fact, the Holocaust bill was not intended to criminalize the use of the term "Polish death camp" (as Mr Pawluszyk erroneously suggests). The obvious goal of the legislators was to construct a censorship law; many of them referred to this law as "Lex Gross" – that its intention was to silence Polish historians writing about the complexity of Polish-Jewish history, such as Jan Tomasz Gross.
Recently, the Center for Research on Prejudice at the University of Warsaw studied the consequences of the January 2018 Holocaust bill. After its introduction, anti-Semitic content on social media in Poland spiked rapidly. The bill, ironically, failed to fight the historical fallacies that the government - at least, rhetorically - most wanted to confront. After Poland introduced the Holocaust law, the term "Polish death camps" became one of the most commonly searched phrases on Google, not only in Poland, but also in Canada, Australia, Britain and the U.S.
After January 2018, the language of the Holocaust debate in Poland became highly polarized, into "good" and "bad" Poles: surveys show that Poles want to know more about Polish crimes against Jews during WWII, as well as about heroic Polish acts of rescue.
But Poles today seem to forget that the most common reaction of bystanders to racism and atrocities is passivity – and acts of extreme morality or immorality are relatively rare. There are no nations composed only of heroes and villains. However, the overwhelming passivity of Polish bystanders during the Holocaust is missing from the public speeches of Poland's prime minister, its president, as well as from Mr. Pawluszek's article.
Historical negation is quite common in today's Poland. Mr Pawluszek mentioned the fact that the Institute of National Remembrance has investigated the cases of Jews murdered by Poles. It is worth mentioning, that under the current Polish government, that same Institute is a stronghold of historical denialism. The new Institute's director, Dr. Jarosaw Szarek, testified in parliament that the massacre of Jews by Poles in Jedwabne was not only instigated, but also perpetrated by Nazi Germans. Similarly, the Polish education minister has expressed doubt that Poles participated in the pogrom.
The historian responsible for the Jedwabne investigation in which Pawluszek takes such pride, Dr. Krzysztof Persak, was fired from the Institute of National Remembrance straight after a new director was put in place. That signified its transformation into an institute of denial, nationalism and historical censorship. Today, it presents Polish history only through the lens of Christians and ethnic Poles; other elements of Polish national heritage are effectively excluded.
The tendency to represent the Polish nation solely through its Christian citizens is visible in Poland not only among the Holocaust denialists and nationalists. It is also apparent even in the language of well-intentioned statesmen, who apologized for the pogroms in Jedwabne or Kielce in the name of "Poland" – meaning Polish Christians, erasing the fact that the victims were themselves Polish citizens, no less than those who murdered them.
The only real way for Poland to reconcile with its history is to stop excluding the minorities who have always been part of Poland - Jews, Byelorussians and Ukrainians - from Polishness. As Poland today becomes again an ethnically diverse country, having recently absorbed more than a million Ukrainian immigrants, a broader understanding of what it means to be a Pole is badly, belatedly, needed.
Hopefully, the next generations of Polish politicians will also understand – in line with Poland's constitution itself – that they are required to represent our whole nation, rather than a single ethno-religious group, and to represent its entire historical legacy.
Michal Bilewicz – associate professor of social psychology and the director of the Center for Research on Prejudice at the University of Warsaw. Twitter: @Michal_Bilewicz
Click the alert icon to follow topics:
ICYMI
Ken Burns' Brilliant 'The U.S. and the Holocaust' Has Only One Problem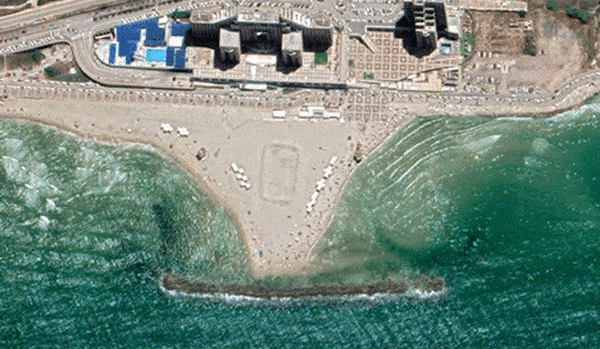 Facing Rapid Rise in Sea Levels, Israel Could Lose Large Parts of Its Coastline by 2050
Lapid to Haaretz: 'I Have Learned to Respect the Left'
The Mossad's Fateful 48 Hours Before the Yom Kippur War
As Israel Reins in Its Cyberarms Industry, an Ex-intel Officer Is Building a New Empire
How the Queen's Death Changes British Jewry's Most Distinctive Prayer