Opinion |
Don't Let Israel's Ignorant, Politicized Rabbinate Bully Jews Abroad
Israel's rabbinate is no meritocracy: it's stuffed with political appointees, a proven recipe for corruption. And now it seeks to control local Orthodox communities around the world
Jerusalem's Chief Rabbinate building
Credit: Lior MIrachi
The floating of criteria for "recognized" overseas rabbinical courts by Israel's chief rabbinate has – rightfully – generated significant debate among those concerned about the future of Israel-diaspora relations.
The criteria were proposed after a four year struggle led by my organization, ITIM, to create greater transparency in Israel's religious establishment. For decades, the rabbinate has been certifying and decertifying rabbis from overseas, without a clear and consistent methodology – thus leading to a greater sense of disenfranchisement among many Jews who seek to be married in Israel.
During the past three years, the question of "who is a rabbi" has become more acute, as the rabbinate has demonstrated greater obstinacy in its vetting of rabbis from overseas.
The rejection of a conversion performed by Rabbi Haskel Lookstein, one of the preeminent Modern Orthodox rabbis in the United States (and subsequently, the requirement that his convert "reconvert" in order to get married here), led to an outcry and even a protest outside Israel's rabbinical courts.
In the aftermath of the Rabbi Lookstein decision, the rabbinate promised to formulate criteria for whom they trust – both for purposes of conversion and divorce, and for purposes of certifying Jewishness. And, following a number of false starts, lawsuits filed by ITIM and multiple Knesset hearings, the new proposed criteria – formulated in consultation with a specific group of Orthodox rabbinical groups in North America and Europe – now seek to go beyond that andregulate who will be recognized.
I have been vocally critical of these criteria, as I believe that they undermine the autonomy of Orthodox communities around the world and wantonly dismiss non-Orthodox communities.
The criteria propose that rabbis who wish to serve on rabbinical courts will have to submit themselves to examination by the Israeli rabbinate (and before taking such exams, be determined to be "appropriate" to serve on conversion courts based on subjective, unclear criteria). This denies the legitimacy of diaspora Jewry and seeks to reshape the rabbinate as an institution supervising local Jewish communities around the world.
In addition, the criteria call for a centralization of rabbinical courts overseas, such that the rabbinate will not recognize more than one court in any one city. In general, centralization in issues of conversion is a recipe for corruption, as evidenced by the fact that Israel's former chief rabbi is presently in jail for having taken bribes to arrange conversions. The fact that centralization is the norm in Israel (and in my opinion, a not particularly successful model) doesn't mean that centralization is appropriate for communities overseas.
Notwithstanding my arguments about the emasculation of the North American Orthodox community by the rabbinate, Rabbi Avi Shafran, the executive director of Agudat Yisrael of America, recently attacked my position in a Haaretz op-ed, "Israel Is 'Blacklisting' U.S. Orthodox Rabbis to Defend Jewish Identity. We Should Back It."
He suggested that the rabbinate's criteria - if implemented - would help Israel avoid the "mess" regarding personal status that characterizes American Judaism. Rather than having Jews who are recognized by some and not recognized by others, the Israeli rabbinate could clean up the trouble created by the multiple roads to Judaism so prevalent in the United States, so he argues.
As appealing as Rabbi Shafran's argument is, it is flawed on three levels.
Most fundamentally, it suggests that by implementing such criteria, Israel will rise above the internal debates among American Jews, and even in American Orthodoxy.
I'm not certain that Rabbi Shafran has seen the proposed criteria, but I can say with certainty, that if implemented, the criteria will force the rabbinate (and the State of Israel) to choose sides in fundamental debates about Jewish life, and particularly Jewish Orthodoxy. Israel's rabbinate and thus Israel's government will be playing party politics,rather than addressing substantive issues.
Instead of being the arbiters of halakha (Jewish law), the rabbinate will wind up choosing sides in debates it knows little or nothing about. Not only is the rabbinate not familiar with local politics, it's choosing a particular, closed stream of Judaism. Consider the fact that the criteria were shared with only seven rabbinic groups around the world, excluding all other Othodox organizations and rabbis who don't affiliate with those groups.
The rabbinate has already demonstrated it is a political institution in Israel. To be clear, the rabbinate is not a meritocracy, and its appointments are politically oriented. If it chooses to impose its standards on overseas communities, it will simply be contributing to the mess, not resolving it, and creating even more divisions, particularly within the Orthodox camp.
But Rabbi Shafran's argument isn't only flawed on the fundamental level. The proposed criteria are impractical.
The rabbinate published their criteria after the Chief Rabbi of Venice came to the Knesset to testify that he was having his conversions rejected by the rabbinate. At that Knesset hearing, the director general of the Chief Rabbinate, Moshe Dagan,suggested that no rabbinic court in Venice could be recognized since Venice and Milan were effectively the "same city." The rabbinate's ignorance of basic facts regarding diaspora communities and even basic geography make the implementation of such criteria unviable.
Rabbi Shafran notes that he doesn't have close knowledge of the functionings of Israel's rabbinate. Were he to witness it firsthand, as I do every day, I'm certain he'd be shocked, and then embarrassed. And then he would no doubt change his mind about allowing the rabbinate to determine policy for Orthodox communities abroad.
But finally, on the parochial level, these criteria undermine the very halakha they are trying to protect.
Jewish tradition has always emphasized the respect and trust rabbinical courts had for one another. The notion of "mistama b'hechsher naa'se" cited by the Talmudic Tosafists in Tractate Gittin in the medieval period, set the tone for 800 years of halakhic history.
In at least one case I am involved in, the rabbinate refused to recognize a conversion from overseas and issued a decision that the individual did not need the Jewish divorce (get) she was seeking. Only six months later, and after two separate appeals, did the rabbinical court in Israel agree to serve her with a get. From a broader halakhic perspective, the new criteria would have created a clear-cut case of "mamzerut," as the woman would have gotten remarried without a get – simply because the clerk refused to recognize her Jewishness – and any subsequent children she would have with a new partner would be considered bastards by Jewish law.
The Israeli rabbinate along with some of its rabbinic collaborators around the world is now turning its back on Jewish tradition. For the sake of community autonomy, the converts, and Judaism itself, these criteria cannot be passed.
ITIM originally sued the rabbinate so that they would be more transparent. If these criteria are the best they have, then truly the emperor has no clothes.
Perhaps they would be better off going back to the drawing board – and coming up with criteria that protect the integrity of Jewish communities around the world – rather than undermining them.
Rabbi Seth Farber is the director of ITIM: The Jewish Advocacy Center
Click the alert icon to follow topics:
ICYMI
Ken Burns' Brilliant 'The U.S. and the Holocaust' Has Only One Problem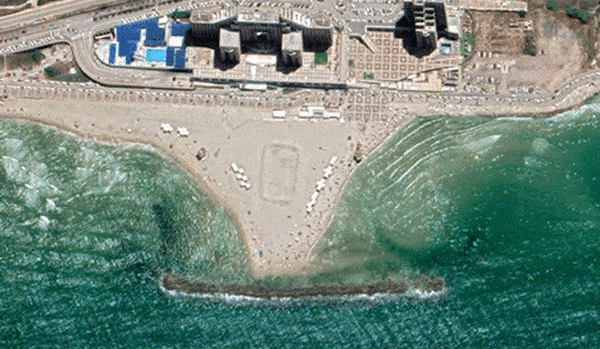 Facing Rapid Rise in Sea Levels, Israel Could Lose Large Parts of Its Coastline by 2050
As Israel Reins in Its Cyberarms Industry, an Ex-intel Officer Is Building a New Empire
How the Queen's Death Changes British Jewry's Most Distinctive Prayer
Chile Community Leaders 'Horrified' by Treatment of Israeli Envoy
Over 120 Countries, but Never Israel: Queen Elizabeth II's Unofficial Boycott