Opinion |
Israel Still Hasn't Learned the Most Important Lesson of the Holocaust
We were once the vulnerable, stigmatized, stateless people, shorn of legal protections, who are now fodder for populist attacks in Trump's America, Hungary – or in Israel and Gaza
Young visitors with Israeli flags walk on railway tracks on the grounds of the former Nazi death camp of Auschwitz-Birkenau. June 25, 2015
Credit: Matthias Schrader / AP
Early on in the days of the Third Reich, in 1934 or 1935, a young Jewish couple, a doctor and his wife, lived in a small provincial town in Bavaria. Unlike many other German Jews, they had already realized there was no future for them in their homeland. They managed to secure immigration papers for the United States and were about to leave when their only son, aged 11 or 12, contracted tuberculosis.
There was no question of being allowed to disembark in America with such a contagious illness. The family faced the prospect of their priceless visas expiring while the boy recovered, or perhaps even died.
One night, hearing his parents' despairing conversations, the son took his own life in his bedroom, in the hope that his death would liberate them. The grief-stricken father and mother could not bring themselves to leave town and their son's grave. A decade later they were deported and died in the camps.
I heard this story a few years ago from an Israeli businessman who had heard it from German associates on a business trip to Munich. I've tried to track down some more details, a name at least, but failed. Maybe I'll succeed one day in discovering the full version, or a more dogged researcher will, but there is something too desperately sad about the story of the Jewish boy with TB who killed himself and became one of the first victims of the Holocaust, to have been invented. Like so many other victims, he is almost certain to remain nameless.
We know the names of the survivors still living with us, but they are also beginning to fade. As a teenager in Jerusalem 30 years ago, sitting next to a man or woman on the bus with blue numbers tattooed on their arm or the grey letters KL (Konzentrationslager - concentration camp) on their wrist, was still a daily occurrence.
Now, schools and organizations struggle to find survivors to speak on Holocaust Day events and the remaining Auschwitz inmates still healthy enough to make the journey go back several times a year, accompanying delegations.
Preparing for a not far-off age when we will not have living testimony of the Holocaust means also thinking about it in new ways. For those of us descended from survivors, and for Israelis and Jews who feel the Holocaust is somehow "ours," it inevitably means part of our personal and national connection to it will be lost in the universalization of the Holocaust as a historical symbol of dehumanization.
The Midrash says "gzeira al ha'met sheyishtakakh me'halev" - the dead must, eventually, be forgotten from the heart. As grandchildren and great-grandchildren, not first degree relatives, we are not allowed to say Kaddish over them; soon there will be no survivors and no one left to say Kaddish for the victims.
And as we lose living witnesses, we will also have to let go of the "you can't compare" rule. Not because there is a crime in history comparable to Nazi Germany's attempt to industrially exterminate the Jews. There isn't - and hopefully never will be. But for history to be of any use, beyond personal recollections, then comparisons must be drawn.
The Final Solution may not have a historical equivalent, but the dehumanization of entire ethnic groups and communities and the systematic erosion of norms, laws and institutions that safeguard humanity have.
There are those who want to cling to the unique experience of the Jewish people as a persecuted minority over 2000 years and see that as the sole reason for the Holocaust. For them, the sole lesson of the Shoah is that Jews must be strong and independent and build Israel as a secure haven for another storm. That's not a bad lesson to learn, but it can't be the only one.
The Holocaust should inform and influence the way we look at contemporary politics and affairs of state. And as Jews we have a duty to think more deeply and act when we see democratic institutions attacked and a legal vacuum created, in Israel or whatever country we live in, because we know how vulnerable stateless people shorn of legal protections can be.
So when Defense Minister Avigdor Lieberman said this week that "there are no innocents in Gaza," (his office later claimed he'd been mistranslated and had meant naïve, not innocent – as if that makes much difference) we should speak out.
Not only against the callousness of his remark, and the implications for the policy of the IDF in the coming clashes on the border. But because Lieberman feels he can say that about the 1.8 million people living in Gaza because they are being denied any rights, not just by Israel and Egypt who maintain the blockade, but by Hamas as well. He wouldn't have said that about Palestinians living in the West Bank, living under the Palestinian Authority, or the citizens of a neighboring country.
Hamas may be cynically manipulating the people of Gaza and only temporarily changing its tactics right now, its leaders posing under banners of Mahatma Gandhi and Martin Luther King. But we have a duty not to allow politicians to dehumanize the stateless people living there.
Just as we have a duty to point out the fact that the government's (hopefully) failed forcible deportation plan, was only aimed at refugees from war-torn Sudan and ultra-repressive Eritrea - countries which have long ago stopped treating its citizens as such. Not against more than double the number of migrants from functioning countries currently living illegally in Israel. Because it is much easier to treat people as unwanted packages and ship them off to a "third country" when they have already been denied the protection of their homelands.
Our duty is to speak out first when these things are said and done in Israel's name, but our duty does not end there.
Bashar Assad is no crueler than his father Hafez. But Assad senior, who massacred tens of thousands of Syrian civilians in his day, didn't use chemical weapons to gas them to death. The son has repeatedly broken that taboo over the last seven years because all semblance of statehood and citizenship in Syria, with over half its population displaced, a quarter leaving Syria probably never to return, has collapsed.
That is why we should feel a duty to do more about Syria, not just because they're our neighbors and their war could suck Israel in.
And that is why Jews in every country have more of a duty when entire groups of immigrants are being stigmatized and persecuted across the West, all the way from Trump's America, through Brexit Britain and to Viktor Orban's Hungary.
Because of the lessons we should learn from the Holocaust and not just because, as is so predictably the case, hatred towards other minorities will always be accompanied by anti-Semitism as well. We have no choice but to be on the frontlines of protecting civil and human rights and the institutions of democracy. And where those institutions are lacking, to play our role in building them ourselves.
Israel still lacks a very basic one.
Seventy years ago next week, on the fifth day of Iyar, David Ben-Gurion read out the Declaration of Independence in the Tel Aviv Museum. Zionism had been fulfilled with the establishment of a sovereign Jewish state and all the arguments since then over its validity and justifications are moot. Zionism was a program, and 70 years ago it was completed. The debate we need to be having is not about Zionism, but all the many ways we have failed to fulfill the new program that Ben-Gurion presented that day in Israel's founding document.
At the center of the Declaration of Independence is the commitment to "the Constitution which shall be adopted by the Elected Constituent Assembly not later than the 1st October 1948." The invasion of five Arab armies and the ensuing War of Independence postponed elections to the first Knesset (which was supposed to be that Elected Constituent Assembly), but no constitution was ever drafted or voted upon. The political divisions and seemingly more urgent tasks at hand seemed insurmountable. And that has remained the situation since.
Whether you're on the right and blame Arab intransigence for Israel's shortcomings, or from the left and blame nationalism and racism, that is still Israel's fundamental flaw.
There's nothing wrong with the Declaration of Independence - it promises that Israel "will foster the development of the country for the benefit of all its inhabitants" and that "it will be based on freedom, justice and peace as envisaged by the prophets of Israel" and "ensure complete equality of social and political rights to all its inhabitants irrespective of religion, race or sex" and "guarantee freedom of religion, conscience, language, education and culture."
There's a long list of reasons and other people to blame for not having fulfilled this, but not having a constitution and relying instead on a hodgepodge of incomplete "Basic Laws" that can be relatively easily overturned by the Knesset is a pretty fundamental one.
A constitution can't end the Israeli-Palestinian conflict. There are two sides to that and there may not yet be a solution both nations are prepared to accept. It won't solve the tensions between religion and state or the contradictions between being both a democracy for all its citizens and a shelter, if ever needed, for all Jews. But it is necessary to be able to address all these issues in a more just manner.
It is our duty, as descendants and heirs of all those generations of Jews who were denied their basic rights to live. A duty not just of Israelis, but of all Jews in whose name Israel was founded and who can and should bring their influence, experience and knowledge to bear in this project. Israel's Declaration of Independence, which brought Zionism to its successful end 70 years ago, still needs to be fulfilled.
Click the alert icon to follow topics:
ICYMI
Ken Burns' Brilliant 'The U.S. and the Holocaust' Has Only One Problem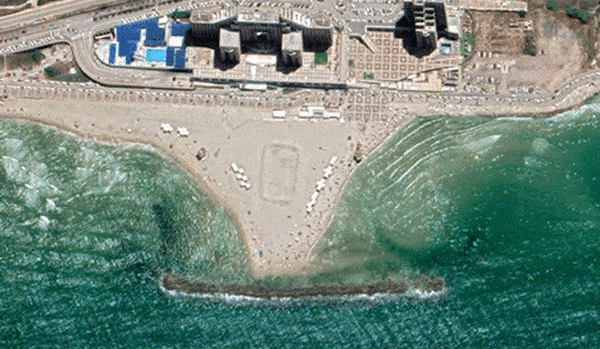 Facing Rapid Rise in Sea Levels, Israel Could Lose Large Parts of Its Coastline by 2050
Lapid to Haaretz: 'I Have Learned to Respect the Left'
The Mossad's Fateful 48 Hours Before the Yom Kippur War
As Israel Reins in Its Cyberarms Industry, an Ex-intel Officer Is Building a New Empire
How the Queen's Death Changes British Jewry's Most Distinctive Prayer