Opinion |
Louis Farrakhan and David Duke Are Some of America's Most Notorious Hatemongers. Sheldon Adelson Is Not
Not everyone we Jews don't like is Hitler. Not everyone who opposes Israel's government is an anti-Semite. Not every figure on the Jewish right is a Farrakhan
David Duke and Louis Farrakhan.
Credit: AP Photo/Max Becherer, AP Photo/Rogelio V. Solis
It is unfortunate that after all these years, Louis Farrakhan is still making news. But while some dismiss the Nation of Islam leader as irrelevant, the fact remains he retains a mass following, rather than the support of a tiny or isolated group like, say, the Ku Klux Klan or neo-Nazis who, ironically share with him anti-Semitic views.
Sadly, Farrakhan also commands the respect of mainstream figures in the African-American community who ought to know better than to be associating with, or rationalizing, the behavior of one of the nation's most notorious hatemongers.
Among their numbers are several members of Congress and Tamika Mallory, the co-president of the Women's March, the liberal group that has organized some of the most successful mass protests against the Trump administration.
The storm about the issue that has raged on social media has caused a good deal of embarrassment for some on the left who are deeply invested in both the good name of the anti-Trump "resistance" and maintaining close ties with members of the Congressional Black Caucus.
The good news is that many on the Jewish left have reacted appropriately and demanded that the March condemn Farrakhan and that Mallory either retract her embrace of the Nation of Islam leader or resign. J Street - which had endorsed Rep. Danny Davis, one of those aligned with Farrakhan - pushed the congressman to back away from him - which he did over the weekend.
The bad news is the March's response to the furor was less than satisfactory. It said Farrakhan's hate for Jews and gays were "not aligned" with their principles but failed to condemn him and only expressed "love" for Mallory.
Just as bad is the willingness of some on the left to engage in "whataboutism" in order to mitigate the impact of this scandal, rather than to focus on the way Jew hatred is tolerated by some of their allies.
That's the only way to understand Raphael Magarik's Haaretz op-ed (We in the U.S. Jewish Community Coddle Our Own Farrakhans Too) in which he tries to turn the tables on the Jewish right, by claiming that conservatives have our own Farrakhans that are tolerated rather than condemned.
Who are the Jewish Farrakhans? He lists casino magnate/philanthropist Sheldon Adelson, former New Republic publisher Marty Peretz and Evangelical Pastor John Hagee. Not satisfied with that, he goes on to claim that these are only the "famous" people who are morally equivalent to Farrakhan, insisting that there are less notorious hatemongers in every Jewish community who buy respectability with charitable donations.
The main problem with this argument is obvious: None of these individuals are remotely comparable to Farrakhan.
Magarik is confusing political views he dislikes with a demagogue whose purpose in life is to spread hate. It's possible to detest a political opponent's views without seeking to demonize them with invidious comparisons.
Just as many in the Jewish world seem incapable of abiding by the rule that teaches us that not everyone we don't like is Hitler, and not everyone who opposes the policies of Israel's government is an anti-Semite, so, too, not every prominent figure on the right is a Farrakhan.
Is there a moral difference between racist performance artists like Farrakhan and the "quiet" big givers, whose influence Magarik bemoans?
If the people he cited really were subsidizing hate expressed by others rather than legitimate, even if at times controversial views, then the answer would be no. But the examples he provides don't fit that indictment.
The most outrageous of the comparisons is Adelson.
By way of full disclosure, Adelson is a donor to the Jewish News Syndicate, the wire service where I serve as editor-in-chief. But JNS is hardly alone in that, since the billionaire gives generously to a plethora of Jewish causes and organizations all over the map including many that express no political point of view, including Birthright Israel.
What he is guilty of is being a conservative Republican who has put his money where his mouth was in backing candidates, including President Trump, whom he believed would be supportive of Israel. He was also a major backer of Israeli Prime Minister Netanyahu, though reportedly their relationship has cooled as a result of the Likud leader's reported talks with the publisher of Yediot Ahronot.
That makes Adelson, like financier George Soros, his moral equivalent on the left, a target for criticism from those who don't like his politics, and someone who is built up into a larger than life villain by liberals who would fete him, as they do Soros or fellow billionaire Tom Steyer, if he gave to them. But that doesn't make him a racist or a hatemonger.
To the contrary, and in contrast to many other major givers, his advocacy was, as former Senate Democratic Leader Harry Reid insisted, never self-interested, but solely revolved around a sincere desire to safeguard Israel's security.
The attempt to pair Marty Peretz with Farrakhan is just as ridiculous.
Like Adelson, he had strong views about the violent and rejectionist political culture of the Palestinians as well as the bias endemic in the Islamist world. His beliefs can be debated, but he didn't damn all Arabs the way Farrakhan damns all Jews. Nor did he engage in conspiracy theories about them the way Farrakhan has done.
Far from a bigot, Peretz was also a dedicated liberal even if some of his fellow liberals never seemed to be able to forgive him for his devotion to the Zionist cause.
Hagee is a more problematic figure since some of his preaching and writing does engage in conspiratorial thinking. A partisan Protestant, he is also, as Magarik says, someone who has engaged in anti-Catholic rhetoric and would like to convert Jews to his faith.
But he is not a Jew hater, nor someone who has conditioned his passionate advocacy for Israel on the conversion of the Jews to Christianity. While he can be an embarrassing connection for the pro-Israel community, the analogy with Farrakhan breaks down when you consider that the focus of his life's work isn't spreading hate, but love for Israel, and opprobrium for those who wish to destroy it.
If anyone is looking for an accurate analogy to Farrakhan on the far right, one is readily found. His name is David Duke, the former Grand Wizard of the Ku Klux Klan and would-be politician.
As is the case with Farrakhan, Duke's purpose is hate, pure and simple, and the Jews, along with blacks and others, are the enemies of the mythical White America he purports to defend. Like Farrakhan, his goal is to persuade the world of the perfidy of the Jews and to promote racism.
Fortunately, and unlike Farrakhan, Duke's actual following is miniscule. And though Trump was slow to condemn him and the actions of some of his vile followers and neo-Nazis at Charlottesville, he eventually did disavow him. Nor is there a single mainstream politician or conservative figure of any stature who will have anything to do with him. Would that the same could be said about Farrakhan.
Extremist racists like Farrakhan and Duke deserve condemnation without caveats or reservations. As for political donors and others whose views we merely dislike or deplore, it's time for both sides of the political divide to stop the demonization game.
Doing so only contributes to a toxic political culture in which too many of us are unwilling to credit our foes with good motives, even as we disagree with them.
Jonathan S. Tobin is editor in chief of JNS, The Jewish News Syndicate, and a contributor to National Review. Twitter: @jonathans_tobin
Click the alert icon to follow topics:
ICYMI
Ken Burns' Brilliant 'The U.S. and the Holocaust' Has Only One Problem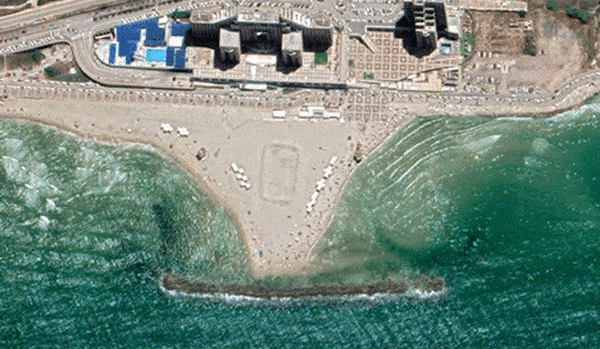 Facing Rapid Rise in Sea Levels, Israel Could Lose Large Parts of Its Coastline by 2050
As Israel Reins in Its Cyberarms Industry, an Ex-intel Officer Is Building a New Empire
How the Queen's Death Changes British Jewry's Most Distinctive Prayer
Chile Community Leaders 'Horrified' by Treatment of Israeli Envoy
Over 120 Countries, but Never Israel: Queen Elizabeth II's Unofficial Boycott