Opinion |
America's Ambassador to Israel Trolls for Its Right-wing Extremists
In closed meetings and openly on Twitter, David Friedman propagandizes for Israel's annexationist right; his only mention of Palestinians is to blame and vilify them. Sadly, in Israel's foreign diplomat circles, he's not alone
U.S. Ambassador to Israel David Friedman shakes hands with Prime Minister Netanyahu during a signing ceremony in Jerusalem on December 4, 2017.
Credit: MENAHEM KAHANA/AFP
Has America's representative to Israel forgotten he's not a paid propagandist for Israel's right-wing government?
This week the U.S. Ambassador to Israel, David Friedman, declared in a closed meeting that dismantling illegal settlements, the prerequisite for an independent and sovereign Palestinian state, would trigger a "civil war" and that "settlers aren't going anywhere."
That forced the U.S. State Department to push back on his comments, yet again, putting the "correct" words in his mouth: that the ambassador indeed "believes that unrestrained settlement growth is not helpful for peace."
But it's not just in private confabs that Friedman seems to have become a troll for Netanyahu and the right-wing.
Last month, on Twitter, he condemned the killing of an Israeli settler. He wrote:
"An Israeli father of six was killed last night in cold blood by Palestinian terrorists. Hamas praises the killers and PA laws will provide them financial rewards. Look no further to why there is no peace. Praying for the bereaved Shevach family."
In February, he tweeted, in the wake of another attack:
"20 years ago I gave an ambulance to Har Bracha hoping it would be used to deliver healthy babies. Instead, a man from Har Bracha was just murdered by a terrorist, leaving behind a wife and four children. Palestinian 'leaders' have praised the killer. I am praying for the Ben Gal family."
There is, of course, nothing wrong with expressing empathy for the family of the bereaved. We are against killing and bloodshed.
But Friedman's message was not about mourning an Israeli citizen. It was about using his platform as a foreign government representative to Israel, with 63,000 Twitter followers, to adopt Israeli talking points and to blame the Palestinians.
All Mr. Friedman has done as U.S. ambassador to Israel has been to encourage Israeli crimes and violations while blaming the Palestinian people, the victims of the occupation.
So I decided to use the same platform, Twitter, to respond.
I asked why, if he is "horrified with death" he didn't say anything when Palestinian civilians Muhannad Tamimi and Ibrahim Abu Thurayya were recently killed by Israeli forces. I accused him of double standards by daring to blame a people under occupation for the lack of peace.
Since this was the first time that I responded to a foreign representative via Twitter, I stated to wonder about how other Tel Aviv-based diplomats would respond to Israeli violations of Palestinian rights.
What I found was discouraging.
U.S. Special Representative for International Negotiations (aka Mideast envoy) Jason Greenblatt simply repeats David Friedman's pattern: Condemnations when Israelis are attacked, silence when Palestinians are attacked.
Though he's supposed to talk to both sides, Israelis and Palestinians, indeed this mediation is the heart of his position, Greenblatt has never expressed a single word of sympathy to the Palestinians living under the daily oppression of a foreign military occupation.
But ignoring Israeli violations of Palestinian rights is not the exclusive prerogative of representatives of the Trump administration.
Another good example was provided by the the Norwegian ambassador to Israel. A la Friedman, he condemned the January 10th incident: "My condolences to the family of Rabbi Raziel Shevah who was brutally killed last night, to his wife and to his young children. There is no justification for terror, nor for the glorification of such acts. The violence and killing must stop." Similar messages were written by the ambassadors representing the European Union, Austria and Cyprus.
Again, I am not opposed to expressions of empathy. But why the willful blindness to empathize on both sides?
These tweets were written the same day that the Israeli Minister of Agriculture, Uri Ariel, a settler, encouraged the Israeli army in a public statement to injure and kill Palestinians. He stated that Israel has attacked Gaza in retaliation for rocket attacks "for months," but "without any Palestinian casualtiesWhat is this special weapon we have that we fire and see pillars of smoke and fire, but nobody gets hurt? It is time for there to be injuries and deaths as well."
Less than 24 hours after the ambassadors sent their tweets, the Israeli army had killed two defenseless Palestinian teenagers, Ameer Abu Musaed (16 years old, from Gaza) and Ali Qeno (17 years old, from Nablus).
The morning after, I checked those same Twitter accounts to see if they had condemned Ariel's incitement and the subsequent killings of Palestinian civilians.
But, just like Mr. Friedman, there was radio silence.
A few days ago, Btselem released a report showing that the Israeli army had killed at least five Palestinians without any justification in January, including 4 teenagers. They were shot even though they were not endangering the lives of anyone.
Far from the army's stated policy - which permits lethal force only when there are no other options and someone's life is in jeopardy - the pattern and subsequent lack of any meaningful investigation and judicial process demonstrates there is a shoot-to-kill policy.
Could it have been possible that foreign diplomats to Tel Aviv were waiting for the IDF to investigate the killings? Fine, but what about other flagrant Israeli violations of international law, such as settlement expansion, home demolitions, identity card revocations and settler attacks?
Same Twitter response: radio silence.
Even when Israeli forces demolished the EU-funded elementary school in Abu Nuwar, the response came from EU representatives to Palestine. Those in Tel Aviv were once again silent.
But who is responsible for communicating with those responsible for Israel's ongoing violations of international law? It is the Tel Aviv-based diplomats, not those in consulates in Jerusalem or Ramallah.
When there are no Israeli victims, the diplomats mostly reflect the effects and delights of the "Tel Aviv bubble": You almost never see anything about the Palestinian people's reality of life under occupation. It is as if Palestinians, even those who are Israeli citizens, are almost invisible for them.
In fact, most of these diplomats' next 'political' tweet came only on February 6th, when another Israeli settler was killed. The EU representative to Israel tweeted a condemnation, adding that "there is no justification for violence and terror."
But why can't he say the same when Palestinians are killed - especially when Israeli human rights monitors determine there is a pattern of unjustified extrajudicial killings of Palestinians that violate the Israeli army's own stated protocol? Is the EU trying to tell Israel that Palestinian lives are, indeed, less valuable than Israeli lives?
As a representative of the Arab-Palestinian citizens of Israel, over 20% of Israel's population, it concerns me that we are almost absent from the narrative foreign representatives provide of Israel. With the exception of a few folkloric pictures there is very little about the institutionalized discrimination that we suffer.
This month the Danish Ambassador tweeted about the "vibrant Israeli democracy." What "vibrant democracy" systematically denies the identity of its Arab-Palestinian citizens, tries to prevent the commemoration of the Nakba, and persecutes civil society groups that denounce human rights violations against Palestinians?
When the Israeli parliament is openly becoming a symbol of bigotry, advancing racist motions such as the "Nationality Bill", or dividing thousands of Palestinian families through the Citizenship Law and separating spouses simply because they are not Jewish, foreign representatives in Israel seem to think it too awkward to mention.
On the other hand, those representatives clearly enjoy publicizing friendly tweets and pictures with Knesset members and officials known for their extremist views: the diplomatic fan club includes Naftali Bennet, Yehuda Glick, Uri Ariel, Tzipi Hotovely, Ofir Akunis and Ayelet Shaked.
While any diplomat would aim to build relations with ministers and parliamentarians from their host country, what European diplomat would take a selfie with a Palestinian official or activist who had called openly for the destruction of Israel? But there's no issue if those selfies are with Israelis who seek by force or legislation to deny Palestinian self-determination?
My hope is that foreign representatives to Israel will realize that the country they're posted in perpetuates gross violations of international law. That millions of Palestinians continue to suffer from lack of freedom, exile, and institutionalized discrimination.
And that those diplomats have a peerless platform to tell Israelis and the 'pro-Israel' community worldwide not just what they want to hear, but what they need to hear.
That, surely, would be more diplomatically and ethically worthwhile than trolling for Israel.
Dr. Ahmad Tibi is the Deputy Speaker of the Knesset. He represents the Joint List. Twitter: @Ahmad_tibi
Click the alert icon to follow topics:
ICYMI
Ken Burns' Brilliant 'The U.S. and the Holocaust' Has Only One Problem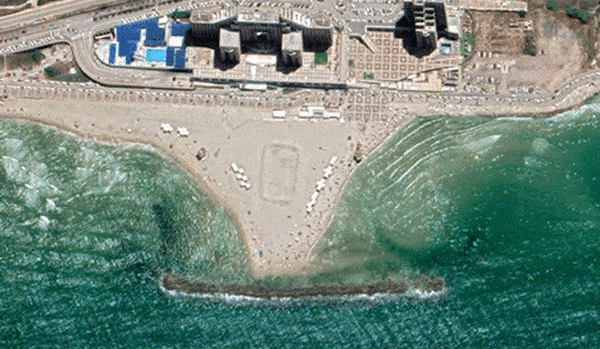 Facing Rapid Rise in Sea Levels, Israel Could Lose Large Parts of Its Coastline by 2050
Lapid to Haaretz: 'I Have Learned to Respect the Left'
The Mossad's Fateful 48 Hours Before the Yom Kippur War
As Israel Reins in Its Cyberarms Industry, an Ex-intel Officer Is Building a New Empire
How the Queen's Death Changes British Jewry's Most Distinctive Prayer