Opinion |
Help Israel. Stop Giving It Money
The Diaspora funded Israel's birth and survival. But Jewish money is now corrupting the Jewish state
Israeli protester's sign bearing a cartoon of Prime Minister Benjamin Netanyahu and his wife Sara sitting in a jacuzzi tub holding a cigar and a bottle of champagne. February 14, 2018
Credit: MENAHEM KAHANA/AFP
One of the greatest myths of Israeli politics is that Yitzhak Rabin resigned the prime ministership in 1977 on a technicality. The truth, of course, is a bit more complex.
Yes, Rabin did resign because of his wife's dollar bank account, which they kept active after returning from the U.S. in 1973. While he served as Israel's ambassador in Washington, the Rabins were allowed by Israeli law at the time to hold a foreign bank account - and not afterwards.
But failing to close the account when leaving the U.S. wasn't just a mere technical oversight. Rabin, by resigning and by agreeing to pay a fine, prevented an investigation that would have revealed the source of the money in the account.
As Dan Margalit, the Haaretz journalist who originally exposed the Rabin bank account story, wrote in his memoir "I Saw Them" in 1997, that wasn't Leah's housekeeping kitty. There was a tidy sum there, accumulated by Rabin who, as ambassador, had received payments from American Jewish organizations for lectures.
I've asked other veteran journalists who covered Rabin at the time and they confirm Margalit's narrative. One said that Rabin had also been paid by rich Jewish parents to appear at their bar and bat mitzvahs.
As a government employee, Rabin was not allowed to make money on the side. Neither were the payments declared to the tax authorities. From a legal perspective, Rabin's nest-egg was the proceeds of breach of trust and tax fraud. Resigning and pleading to a technicality allowed him to evade much more serious charges and emerge with his image intact.
I'm not flagging this up to cast a shade on Rabin's legacy. In his second term he was one of Israel's best prime ministers, certainly the best in the second half of the state's existence.
And I'm certainly not mentioning it to bolster the cosi fan tutte defense that Benjamin Netanyahu tried to use in his impassioned statement of victimhood Tuesday night, when he said that Shimon Peres and Ehud Olmert also sought to help Arnon Milchan, Bibi's benefactor (to the tune of 750,000 shekels worth of champagne and cigars).
The serial bribe-taking Netanyahu was accused of this week dwarfs Rabin's one aberration in a lifetime of service that began as a teen in the Haganah and ended with his assassination six decades later.
But they, and the other Israeli leaders investigated for fraud over the last 20 years, do have one common theme.
The seed of corruption planted all those years ago in Leah Rabin's account was the money of rich Diaspora Jews. Since then it has germinated and spread through an entire generation of Israeli leaders. Rabin, Olmert, Ariel Sharon, Ehud Barak, Isaac Herzog, Ezer Weizmann, Avigdor Lieberman and of course Netanyahu, all have been investigated at one point or another over illegally accepting Diaspora money. And these are just the cases that have been publicized.
What is it about Israeli politicians and Jewish money? I don't believe our leaders are uniquely corrupt. At least, not more corrupt than politicians in other countries. But as Israelis of a certain era, their experience of the Diaspora, especially of American Jews, was inextricably linked to money. And despite what Lord Acton said, it's not power that corrupts, it's always money.
Most of them had a spartan upbringing. And that was fine for them, because in the Israel of their youth, no-one had much money or flashy personal belongings. Everyone lived in the same cramped apartments, took the bus and wore khaki. Of course, there were social elites, but they were defined by you or your parents' position in government, or the military or academia.
And then came 1967 and the Six Day War, which made Israelis supermen in the eyes of hero-worshiping American Jews, and all of a sudden Israeli ministers and generals were being hosted at the King David Hotel by visiting uncles from New York and being invited back so everyone could bask in their glory.
We're hearing a lot nowadays about the growing divide between Israeli and American Jews over the divergence in their values, but not that long ago, before the Israeli economy took off in the early 1990s, the real gap between the world's two largest Jewish communities was material. It wasn't just a measurable difference in income and quality of life. Up until about 30 years ago, the basic creature comforts of average middle-class life in the U.S. were unimaginable to the great majority of Israelis.
For the small number of Israelis who traveled back and forth between the two countries, the disparity could be unbearable. Especially those who had fought in Israel's wars and felt they epitomized the New Jew. Why should these soft American Jews have all the fun?
You can understand the Rabins, who feared that on Yitzhak's government salary and military pension they wouldn't be able to leave that much to their children, wanting to take advantage of a situation where - as the former IDF Chief of Staff of the Six Day War - he was the hottest commodity.
But corruption never stops at just putting a bit of money aside for the kids. It ends with a man like Ezer Weizmann, a famed general of Rabin's generation, being forced to resign the presidency in shame for accepting an illegal "loan" from a Jewish billionaire, and with a former prime minister in prison.
And it carries on with Netanyahu, who has been feted by millionaires since his twenties, when he began to be in demand as a speaker, at first as a stand-in for his dead brother, the Hero of Entebbe. And since then, he has believed he can have both worlds. The glory of Israeli public service and the lifestyle of an American millionaire.
There was always a dark side to Jewish philanthropy for Israel.
In July 1945, David Ben-Gurion convened 17 of the richest Jews in America to a secret meeting in New York. His request was that they fund the wholesale purchase of arms being sold by the U.S. military at the end of WWII, including entire assembly lines of arms factories which were now silent.
Without Ben-Gurion's foresight and those men's generosity, three years later, Israel would not have had the arms to fight its War of Independence. The story of how American Jews saved Israel at birth remains a mere paragraph in Ben-Gurion's biography and has never been fully told - because they were breaking the law.
But it was also part of a much wider deal between the increasingly wealthy Jewish Diaspora in the West who would supply the funds, and their Israeli brothers who would build the Jewish State and fight to preserve it.
And during Israel's early years, that deal made sense. The tiny beleaguered state, struggling for survival while absorbing over a million Holocaust refugees and refugees from Arab countries, desperately needed every dollar from Jews loath to leave their comfortable lives but prepared to open their wallets. But does it make sense today?
If Israel was not one of the top 30 economies in the world, its public health and education systems and quality of life rivaling those of many Western countries, then the corruption of its politicians by Diaspora money would be a price worth paying for such a Jewish subsidy.
But we continue to accept the schnorrer industry for the start-up nation without question. Hundreds of millions are raised each year to keep the rotten bureaucracy of mega-organizations going and assuage some vacuum of guilt within the souls of the donors. Of course, a lot of the money goes to very important causes. But why isn't Israel paying for them itself?
The corruption of Israeli politicians and, along with them, thousands of faceless functionaries you will never hear about, is not the only damage these donors cause.
By funding extremely worthwhile, even crucial welfare and education programs in Israel, the Jews of the Diaspora are perpetuating the situation whereby every government in Israel has failed to take a strategic look at the country's social needs. There is long-term planning for military spending and the business sectors, but in the fields where the Diaspora can be relied upon to make up for shortfalls, why bother?
Why does the Diaspora have to continue footing the bill when Israeli public medicine is of a higher level and more widely available than in the U.S. and Israeli universities better than those in Western Europe? That extra money pushes Israelis to excesses - like the unnecessary $100 million tower that bankrupted Hadassah Hospital - and fuels corruption.
And besides, where are all the new Israeli high-tech millionaires? Doesn't charity begin at home?
Interestingly, in the latest round of allegations against Netanyahu, those being accused of bribing him - Arnons Milchan and Mozes - are Israeli. If anyone needed further proof that Israelis are now totally self-sufficient, we can even bribe our own politicians.
No one can take away the crucial contribution of the Diaspora to Israel's birth, survival and prosperity. But it's time to say "thank you" and "we've had enough." If it wasn't clear enough ten years ago when Morris Talansky took the stand in the Jerusalem District Court and revealed how he would give Olmert envelopes stuffed with cash, then it should be clear by now: If you really want to help Israel, stop giving it money.
Click the alert icon to follow topics:
ICYMI
Ken Burns' Brilliant 'The U.S. and the Holocaust' Has Only One Problem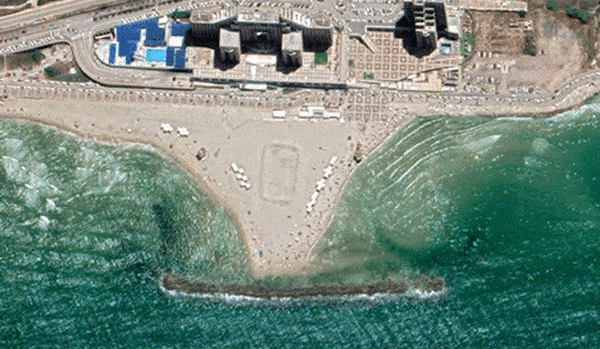 Facing Rapid Rise in Sea Levels, Israel Could Lose Large Parts of Its Coastline by 2050
Lapid to Haaretz: 'I Have Learned to Respect the Left'
The Mossad's Fateful 48 Hours Before the Yom Kippur War
As Israel Reins in Its Cyberarms Industry, an Ex-intel Officer Is Building a New Empire
How the Queen's Death Changes British Jewry's Most Distinctive Prayer