Opinion |
Jews Know Deportation as a Crime Against Humanity - Jews, Except Netanyahu & Trump's Boy Miller
In America and Israel, Jews are asserting that 'Never Again' means 'Here and Now', protesting Trump's move against Dreamers and trying to shield African refugees from Netanyahu's deportation plans
Capitol Hill police arrest Jewish activists protesting for passage of a clean DACA bill on Capitol Hill on January 17, 2018 in Washington, DC.
Credit: Tasos Katopodis/Getty Images/AFP
There are words which, when they suddenly apply to you, or to those close to you, chill the blood. Words like cancer. Ballistic missiles. Terrorism. And deportation.
And there are words which can tell the stories of entire countries, entire peoples, in one quietly jolting phrase. Like the words chanted last Saturday night by some 200 demonstrators in Tel Aviv, protesting the government's plans to force tens of thousands of asylum seekers in Israel to choose between expulsion and indefinite imprisonment: Paleet Lo M'Garesh Paleet. Refugees Don't Deport Refugees. The stories of Israel and America both, told in four quietly jolting words.
For Jews, the words take on a painful and chokingly complex resonance. In no small part, the story of the Jewish people is the struggle to heal from the horrors and wounds of expulsion.
Like no other people on Earth, Jews know mass deportation for what it is: a crime against humanity. Jews don't need the tenets of international law to tell them the principle established in Article 6 of the charter of the Nuremberg trials, and Article 7 of the Rome Statute governing the International Criminal Court. Jews, whoever they are, wherever they live, know it in their bones.
Their DNA is a world map of thousands of years of expulsion and exile, from the Holy Land, from England, from Medina and Bavaria and France and Naples and Spain and Portugal. From the states of Tennessee, Mississippi and Kentucky during the 19th century. From the whole of Europe and much of North Africa and the Middle East in the 20th century. Just as all Jews are said to have descended from those who stood at Sinai, every Jew in this world is, in one sense or another, part refugee.
Paleet Lo M'Garesh Paleet.
True, there's a tension inherent in those four words. Because a significant part of that story of America and of Israel both, is that refugees do, indeed, deport refugees. And that children of refugees deport children of refugees. On March 6 in America, many of the some 800,000 "Dreamers" now shielded by the DACA policy, will lose their protections against deportation. Most of them don't know another home, besides the United States of America. They were brought as children by their parents, who entered the country illegally. They will be eligible for deportation under an executive order signed by a president who is himself the son of an immigrant, the leader of a country built by refugees and migrants.
In April in Israel, many of the 38,000 African asylum seekers and migrants in Israel will be forced to choose between what has been termed voluntary deportation or imprisonment for an indefinite period. This, by order of the government of a prime minister who is himself the son of an immigrant and the leader of a country built by refugees and migrants.
As the engines of deportation build momentum in both the United States and Israel, so have efforts to support asylum seekers, "dreamers," and others whose only crime is wanting to live in and contribute to a society they have come to call home. In both countries, candidates for deportation have served in the military, obeyed the law, earned their way.
Jews in both countries know that for many of the undocumented, deportation can mean imprisonment, robbery, re-deportation, enslavement, other forms of human trafficking, or death. And Jews in both countries have taken leading roles in speaking out against wholesale expulsion.
In America and Israel both, Jews are asserting that 'Never Again' means 'Here and Now.'
On Capitol Hill last week, scores of rabbis and other Jewish activists and clergy were arrested for holding a sit-in to support the Dreamers. The demonstrators, some wearing prayer shawls and kippot, represented no fewer than 18 Jewish organizations, among them Bend the Arc Jewish Action, the Anti-Defamation League and the Religious Action Center of Reform Judaism. There were activists from age 18 to age 78, from across the United States, Conservative, Reform, and Orthodox.
In Israel, Holocaust survivors have vowed "to hide refugees in our houses, just as we were hidden" during World War II, the Ynet news site reported. Israeli pilots and flight crews have declared their refusal to fly deportees to foreign destinations. Prominent Israelis have called on the government to stop the planned expulsions, and rabbis have cited Anne Frank in urging protection for the asylum seekers.
And yet. This week, Benjamin Netanyahu's defense minister, Avigdor Lieberman – himself an immigrant who fled an oppressive regime - launched a censorship bid to silence comparisons between the targets of Israeli security forces, and the Jews hunted down by the wartime Nazis.
Just two days before, however, in the southern Israel port city of Ashdod, police carried out a night raid on businesses and apartments in an area where many asylum seekers live, rousting 96 of them, and arresting four whose papers were suspected of having been forged.
Two of the asylum seekers, police said in a statement, were arrested "after fleeing, upon the policemen's entry into the business, to the attic, where they tried to hide in a shower stall."
I am not objective about this issue. No one is. I generally find comparisons to the Nazis to be specious, exploitative, and terribly disrespectful.
But no less disrespectful is the idea that the lessons of the Holocaust may only be applied to Jews, and only when Jews are the victims.
Here's a portion of my full disclosure: Donald Trump's boy Stephen Miller - whose hometown is my hometown, the sanctuary city called by the non-English name of Los Angeles - has his family roots in my father's hometown, Antopol, in what is now Belarus.
Miller's family and my dad's family cleared immigration before a Republican president and a Republican Congress choked off immigration to Eastern European Jews between the World Wars. Unable to emigrate, the Jews of Antopol, more than 2,000 strong, were taken from their homes by the invading Nazis and machine-gunned into a common grave.
Before Miller became Donald Trump's human bullwhip against immigration, he served as the boy-wonder communications director for then-Alabama U.S. senator Jeff Sessions.
This is the same Sessions who last week told Fox News viewers:
"What good does it do to bring in somebody who's illiterate in their own country, has no skills and is going to struggle in our country and not be successful?"
And this is the same Stephen Miller who last August said the United States should prioritize the immigration "applicant who can speak English." And some of whose forebears came to America knowing no English. As did mine. Worse yet, his and mine came as a result of chain migration.
In Israel, where, by Netanyahu's own account, unemployment is low, the economy is growing, and no asylum seekers are entering the country, the government's full-press campaign to slander, demonize and ultimately expel African migrants continues apace.
A recent investigative report by Israel's Channel 10 television stated that the government refused to grant work permits to Sudanese and Eritrean asylum seekers, despite a need for tens of thousands of workers in the hotel and restaurant industries, and a wider need for 100,000 available positions nationwide. The labor shortage is so critical, Fattal Hotels CEO David Fattal told Channel 10, that in 2018, "whole floors of hotels will be closed for lack of workers."
Nonetheless, the reasons for Netanyahu's deportation offensive are all too clear. First, the hardline parties at the core of the coalition are all fighting for the most demonstrably racist of Israeli Jewish voters – a small slice of the electorate, mainly young men, but whose votes could prove crucial to those who win them, Netanyahu's Likud, Habayit Hayehudi of Naftali Bennet, Ayelet Shaked, and the ultra-racist Bezalel Smotrich, or the ultra-Orthodox Shas of Interior Minister Arye Dery, whose position as interior minister makes him, in effect, minister of deportation.
Moreover, hidden behind every debate on refugees in Israel is the fundamental reason the Netanyahu government cannot enact a policy that would accept non-Jewish refugees of any kind: Were Israel to enact such a policy, it might also apply to the millions of descendants of the Palestinians who became refugees when they fled or were forced to flee in 1948 and 1967.
This is not a normal time. In America and Israel both, a corrosive, unapologetic racism is not only at full flame, it has taken power.
Both countries are led by politicians who are starving for scapegoats and who have crowed their way to campaign success by whipping up hatred and suspicion of the undocumented.
Much will be made this year of the events of 1948, both by Netanyahu feting the 70th anniversary of Israel's founding, and by Palestinians mourning the resultant Naqba, their national catastrophe.
A third 1948 anniversary is likely to pass unnoticed, meantime. This Sunday marks the 70th anniversary of a rural California plane crash which took the lives of 38 migrant farm workers being deported back to their native Mexico.
The next day, singer-songwriter Woody Guthrie noted that The New York Times account of the tragedy listed only the names of the flight crew and an accompanying security guard.
Guthrie, whose wife's mother, the acclaimed American Yiddish poet Aliza Greenblatt, was herself a Jewish refugee from Tsarist Russia, then composed the lyrics to "Deportee," a song with no small resonance in the Israel of Netanyahu and the America of Trump and Miller:
"You won't have your names when you ride the big airplane," Guthrie wrote. "All they will call you will be 'Deportees'
"They chase us like outlaws, like rustlers, like thieves who are all these friends, all scattered like dry leaves?
"The radio says 'They are just deportees.'"
Click the alert icon to follow topics:
SUBSCRIBERS JOIN THE CONVERSATION FASTER
Automatic approval of subscriber comments.

NOW: 40% OFF
ICYMI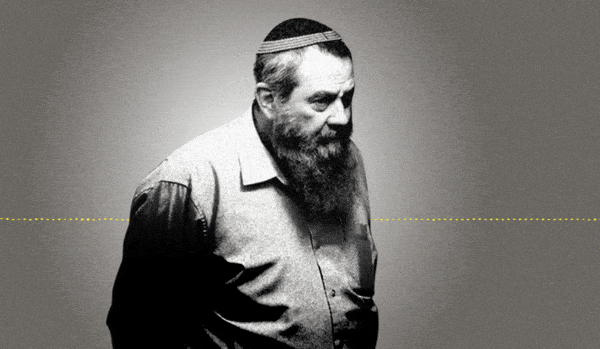 Jewish Law Above All: Recordings Reveal Far-right MK's Plan to Turn Israel Into Theocracy
Why I'm Turning My Back on My Jewish Identity
Down and Out: Why These New Immigrants Ended Up Leaving Israel
The Reality Behind 'The White Lotus' Sex Work Fantasy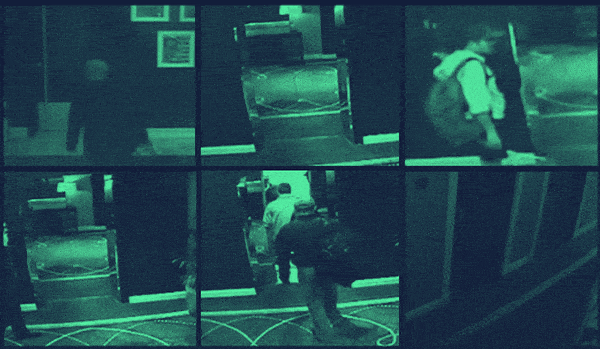 This 'Dystopian' Cyber Firm Could Have Saved Mossad Assassins From Exposure
Comeback Kid: How Netanyahu Took Back Power After 18 Months in Exile