Opinion |
My Kid's a neo-Nazi. What Should I Do?
I was a neo-Nazi for 15 years. I found power when I felt powerless, attention when I felt invisible. Not one factual challenge would have swayed my views. But there are still ways for parents to intervene
Demonstrators hold a modified American flag showing swastika symbols during a protest against U.S. President Donald Trump in Mexico City, Mexico. Jan. 20, 2017
Credit: Yael Martinez/Bloomberg
What should a parent do when their child becomes involved in the neo-Nazi movement?
As parents, when first confronted with this situation, our first response is to try and correct our children by addressing the factual disconnect and ideas our child has, challenging the ideology of the far right, using logic to persuade our children.
What if I told you that is exactly the course of action you should NOT do?
Read more: 'Blood and Soil': White Nationalists Chant Nazi Slogans at Tennessee Rally | How the 'Alt-right' is Reinventing Itself | The Real Story of How Nazis Returned to Germany's Parliament Opinion | Universities Must Challenge Richard Spencer's 'Right' to Incite a Race War | Opinion
My personal experience and research has shown that ideology (whether political or religious extremism) is not, in general, the main driver for a child being drawn into the world of violent extremism. Rather, the critical trigger is a much deeper psychological longing.
I was a former organizer for the White Aryan Resistance, and I was involved in anti-immigrant activism, Holocaust denial and street violence. It was a sense of identity, purpose and belonging that lead me to spend 15 years as a high-level organizer and recruiter in the neo-Nazi movement.
It is precisely when a young person lacks these psychological building blocks that creates the vulnerabilities extremist groups exploit.
Within the white supremacist movement, I found power at a time when I felt powerless, attention when I felt invisible and acceptance when I felt unlovable. I could have gotten my identity, purpose and belonging as the captain of the football team, but I was not a jock - so I sought it elsewhere.
I was once asked, "How did you lose your humanity?" I didn't lose it, I replied, I traded it away for acceptance and approval until there was nothing left.
So how can you prevent your own child from being recruited by the violent far right?
If you think that's too remote a possibility to contemplate, remember that, in an ABC News/Washington Post poll taken after the violent neo-Nazi rally in Charlottesville this summer, 9 percent stated it acceptable to hold neo-Nazi or white supremacist views, equivalent to about 22 million Americans, while a similar number, 10 percent, said they support the so-called alt-right movement.
It's not an issue of being a card-carrying member of the far right any more. The easy access of neo-Nazi thought online, and its memes and concepts seeping into more and more manistream fora and sites, means no community is immune. Just take the recent tragic case of the Virginia teen whose girlfriend's parents challenged his white supremacist thinking and were then murdered by him.
If you wait for your child to walk through the front door with a fascist haircut wearing a swastika, it is almost certainly too late, as by this stage the problem is beyond the skill set of most parents. So the best thing a parent can do is to engage your child early. Engage your child with curiosity, non-judgment and open communication.
Find out who they are, how they see themselves in the world and what they believe. Create a safe space for them to be open with you long before they encounter dark ideologies. It is from that space that you can sense if things are starting to go wrong.
Read more: Hitler's Hindus: The Rise and Rise of India's Nazi-loving Nationalists Opinion | How a British neo-Nazi Group Turned Terrorist and Recruited Soldiers | The Freedom Party's neo-Nazis Can't Camouflage Their Hatred of Jews by Visits to Israel Opinion | How Sweden Became a Thriving Base of neo-Nazi Ideology |
I believe that the level we dehumanize other human beings (for whatever reason) is merely a reflection of how internally disconnected and dehumanized we are. If a person can't recognize the humanity within themselves, how can they possible recognize it in others?
At Life After Hate, the organization I co-founded, we work to 're-humanize' people, helping that person recognize their own humanity so that they can recognize it in others. This is the process of compassion that often involves taking someone who holds violently anti-Semitic or Islamophobic views to meet their local rabbi or imam, or taking a Holocaust denier to meet with a Holocaust survivor. Most people actively engaged in hate groups have never met the people they claim to hate.
Compassion is at the foundation of Life After Hate's work, however, for compassion to work it must come with healthy boundaries and consequences. Without healthy boundaries it only invites abuse. We must continue to see the humanity in the person despite all the outward manifestations of their anger and hate. The hardest thing in the world to do is to have compassion for those that have no compassion - but aren't they the ones that need it the most?
For parents dealing with a child who is now fully engaged in the white nationalist scene, we need to understand how to confront it properly.
The difficulty in this situation is that identity and ideology are intertwined. The child's identity becomes ideology - so if you challenge the ideology (disputing or arguing facts) then you are challenging the child's identity.
Most children, teens, and adults do not respond well when their identity comes under attack by any authority figure, let alone a parent: they get angry, they shut down, put up walls and if we persist, they can even go so far as to sever ties and end the relationship. Once the ties of a relationship are severed we have little or no influence to change things.
Given all this, we must try not to judge or reject the person or react emotionally. We reject the ideology, not the person.
Drawing lines in the sand often escalate a situation as the teenage brain is hardwired to try and cross them. The strategy should be less about controlling the person and more about establishing healthy values, boundaries, and consequences within the home.
We may love our children unconditionally yet our relationship with them can be very conditional. Never concede, never condemn. Nobody ever said any of this was easy!
Preventing your child flirting with or entering extreme racist ideologies starts with engaging your children at an early age, promoting your child's healthy social interactions, getting your children involved in your community at a young age, being curious and non-judgemental of how your child sees themselves in the world.
Helping children that are already involved in hateful ideologies involves treating them with compassion, creating and holding healthy boundaries and consequences, remembering not to attack the ideology as it is intertwined with the identity (only later and with the help of professionals/educators should you engage the ideology), seek professional advice from organizations such as Life After Hate.
Finally, never give up on them - just like my own mother never gave up on me. Even though she despised what I believed in, even though she lost friends, even though she had to carry the stigma of my views in her workplace and carried a great deal of shame over the simple fact she was my mother.
The easiest thing for her to have done would be to condemn me and throw me under the bus to make things easier for her - but she didn't. My mother saw the humanity in me even when I couldn't see it myself – and that belief was part of what, finally, helped me escape.
Tony McAleer is the co-founder and board chair of Life After Hate, a U.S. based non-profit dedicated to helping people leave the violent far right. He spent 15 years as a skinhead, recruiter, propagandist and leader within the neo-Nazi movement. Twitter: @mcaleer @lifeafterhate
Click the alert icon to follow topics:
ICYMI
Ken Burns' Brilliant 'The U.S. and the Holocaust' Has Only One Problem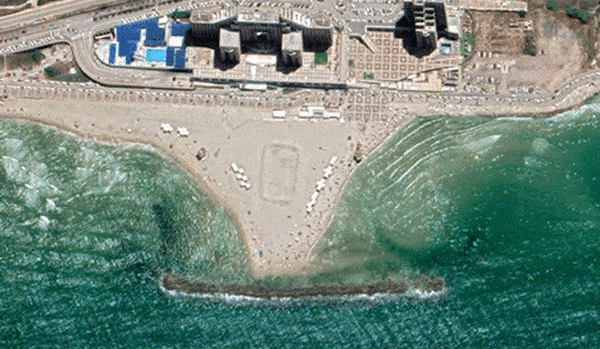 Facing Rapid Rise in Sea Levels, Israel Could Lose Large Parts of Its Coastline by 2050
As Israel Reins in Its Cyberarms Industry, an Ex-intel Officer Is Building a New Empire
How the Queen's Death Changes British Jewry's Most Distinctive Prayer
Chile Community Leaders 'Horrified' by Treatment of Israeli Envoy
Over 120 Countries, but Never Israel: Queen Elizabeth II's Unofficial Boycott