Opinion |
Trump Recognized One, Israeli Capital City. But There Are Really Three Jerusalems
I have zero expectations that Netanyahu, Trump and Abbas can resolve the Israeli-Palestinian conflict. But I believe in my fellow 1.5 million Jerusalemites -Zionist, Palestinian, ultra-Orthodox - and their ability build a template for wider reconciliation, despite outside interference
A roadside sign in Jerusalem.
Credit: Emil Salman
Somewhere in an Israeli university library, a doctoral student is writing up her PhD on Benjamin Netanyahu's effect on Hebrew.
There are all manner of maxims the eternal prime minister has bestowed upon the language of the prophets. Bibi has an eye for the turn of a phrase that will linger in the collective lingo long after his original speech or Facebook clip has been forgotten.
His latest linguistic gift is hamutzim, literally - pickles, his mean-spirited and sourpuss critics in the media, who ignore all the prosperity he has brought us and who focus only on the negative. Netanyahu opened the Knesset winter session with his hamutzim speech and it has stuck.
Israeli soldiers clash with Palestinians protesting Trump's Jerusalem decision ■ Trump proves U.S. was never an honest broker | Analysis ■ Trump's recognition of Jerusalem may force Israel to pay an unexpected price | Analysis ■ Does Kushner's peace plan offer something more real than Trump's rhetoric? | Opinion
This week, on social media, any Israeli who dared express the view that Donald Trump's recognition of Jerusalem is anything but an unalloyed historical moment, on par with President Truman's recognition of Israel 20 minutes after the birth of the state in 1948, was immediately greeted with online choruses of "Hamutzim!"
So yes, as of this week, I'm a proud hamutz, I'm sour and dissatisfied with the entire Jerusalem festival. And no, not because I think it will be a death-blow to the peace process. You can't deal a blow, deathly or otherwise, to something that doesn't exist.
I doubt as well that after the standard cycle of rioting and mayhem, we will see another Intifada in response to Trump's presidential proclamation. I could be wrong, but it will probably die down within a week or two, at most.
But neither is all the hoopla over American recognition going to do anything good for Jerusalem. It won't alleviate the highest poverty level of any Israeli city, raise the below average wages, stem the departure of residents, fix the potholed roads or rebuild the crumbling sidewalks.
Sure, I'm sour, but after decades of living in this city, I've also developed an allergy to empty rhetoric from politicians singing the praises of Jerusalem which are totally detached from the reality of life here. And you don't get any emptier rhetoric than a Trump speech. It has nothing to do with my political objection to him, just with the facts of Jerusalem life.
Here's another fact that has nothing to do with politics – the urban reality of Jerusalem, and its problems, are much larger than just the current municipal boundaries. The residents of Jerusalem do not dwell alone. The city is part of an urban sprawl that stretches from Ramallah and Al Bireh in the north to Bethlehem and Gush Etzion in the south. From Mevasseret Zion in the west to Maaleh Adumim in the east.
In this nearly contiguous area, live over a million-and-a-half people, Israeli and Palestinian citizens, Palestinian residents of east Jerusalem with Israeli identity cards but without citizenship, settlers and foreign citizens.
They live under a wide variety of jurisdictions, Israel as recognized by the world, Israeli annexation of east Jerusalem as recognized by no-one, Israeli military occupation, Palestinian Authority security responsibility, Palestinian civil jurisdiction and Israeli security. Some even live in Israel but recognize only God's authority.
What all these million-and-a-half people all share is one urban environment and co-dependent economies. New buildings in any of these separate municipal entities impact on their neighbors, they share water resources and in many cases energy and sewage infrastructure. Some of the roads are shared, others segregated, but all have to find their way around each other.
The demographics of Greater Jerusalem are almost exactly 50-50 Israelis and Palestinians. A third of the Israelis live across the Green Line, a third of the adult Palestinian men cross the Green Line each day to work on the Israeli side. Jerusalem-Ramallah-Mevasseret-Bethlehem-Adumim-Bireh-Etzyon, is riven by fences, walls, checkpoints and every manner of political and religious division, but it is one city, which at the current rate, in two decades will contain over two million people living cheek by jowl.
I wish I could be optimistic regarding Israeli and Palestinian leaders, but I doubt we'll have achieved a "final-status" two-state or one-state solution by the time two million people live in Greater Jerusalem. But I do have faith in the local leadership on both sides.
Jerusalem probably will not be the official capital of two states in the foreseeable future, but its combined Israeli and Palestinian communities won't be able to ignore the necessity of cooperation in local government for ever.
My optimism seems misplaced considering the current situation within Jerusalem, where three separate cities – the "Zionist" Jerusalem, the Palestinians of Al Quds and the ultra-Orthodox community, barely succeed today in co-existing within the existing City Hall framework.
Mayor Nir Barkat is mainly focused on taking his political career to the national level, balancing the narrow interests of his Haredi allies in the city council and largely ignoring the needs of east Jerusalem's Palestinian neighborhoods, unless they are those of the settler enclaves. But now in his tenth year as mayor, we can begin to look forward to Barkat's overdue departure, and the emergence of a new generation of city leaders.
In all three Jerusalems, there are local activists who are beginning to understand that in order to ensure a minimal quality of life in the city, the old politics of playing off secular against Haredim against Arabs and replicating the miserable status quo of national politics at a municipal level. Between the Jewish communities, we have already seen a gradual disappearance of the "Shabbat wars" of previous decades and a greater openness towards dialog, rather than conflict over real estate.
50 years since the annexation of East Jerusalem, the official position is still a boycott of local elections, in protest of the enforced "reunification," but as despair over the absence of a two-state solution deepens, there are more and more Palestinian voices calling to participate in the elections and stake their claim to a fair share of the municipal budget.
My colleague Nir Hasson, Haaretz's Jerusalem correspondent, has charted the course of "Israelization," among Palestinian Jerusalemites – not so much an acceptance of Israeli sovereignty, but a demand for equal rights, at least at the municipal level.
After the populist Barkat leaves, I foresee much more pragmatic and cooperative leaders from all the Jerusalem communities coming to the fore. And as secular and religious Israelis and Palestinians, learn to work together for the good of the city, they will also reach out to their counterparts in other parts of Greater Jerusalem, putting aside national and political differences, to solve planning problems, transport and infrastructure failings and pool resources to improve education and social services.
It may sound utopian, but look at the health system in Jerusalem, where all the communities are already sharing the same hospitals to a large degrees and the medical staff is integrated, and you see how this could work in other fields as well.
So I'm sour, but I'm also optimistic about Jerusalem's future.
Because while I have zero expectations from Trump and Netanyahu and Abu Mazen, and to be quite frank, pretty low expectations that most of their potential successors will do much better in solving our national conflict, in Jerusalem, despite the politicians we will do a better job in coming years, because the two million human beings in this crowded de facto dual capital will simply have no choice. And the relations and leadership we build here will ultimately serve as a template for wider reconciliation.
Yes I'm one of Netanyahu's hamutzim and can't rouse myself to thrill to Trump's recognition. But those leaders won't be around for too long and will remain footnotes in Jerusalem's future history. Despite them, peace will begin here.
Click the alert icon to follow topics:
SUBSCRIBERS JOIN THE CONVERSATION FASTER
Automatic approval of subscriber comments.

NOW: 40% OFF
ICYMI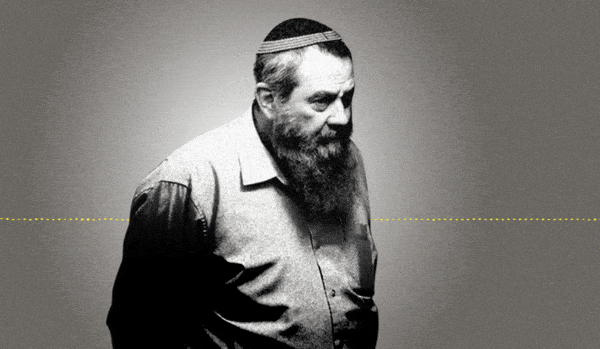 Jewish Law Above All: Recordings Reveal Far-right MK's Plan to Turn Israel Into Theocracy
Why I'm Turning My Back on My Jewish Identity
Down and Out: Why These New Immigrants Ended Up Leaving Israel
The Reality Behind 'The White Lotus' Sex Work Fantasy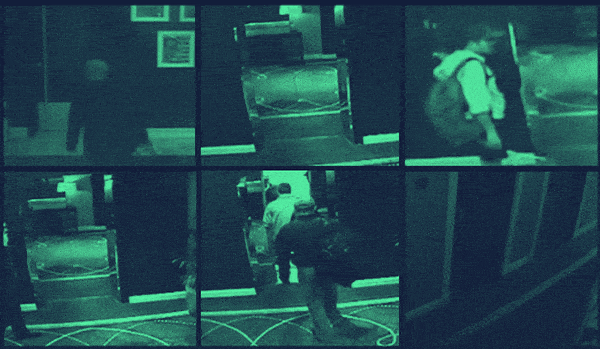 This 'Dystopian' Cyber Firm Could Have Saved Mossad Assassins From Exposure
Comeback Kid: How Netanyahu Took Back Power After 18 Months in Exile