Opinion |
How Netanyahu Has Betrayed the Jews
Netanyahu wants the right to speak as the representative of all Jews. But in America and Europe, he's abandoned all pretense of solidarity with them
Israel's Prime Minister Benjamin Netanyahu speaks at the opening of the winter session of the Knesset in Jerusalem. October 23, 2017
Credit: \ RONEN ZVULUN/REUTERS
In February 2000, there was no question.
The center-right Austrian People's Party (ÖVP) had just formed a new coalition government with Jörg Haider's Freedom Party (FPÖ). For the first time since World War II, a far-right political party, whose members commemorated and respected its Nazi roots, was to be a member of a European government.
Haider himself wasn't a member of the new government, and the chancellor was the moderate Wolfgang Schüssel, but there was simply no question: Israel would not engage with such a government. The Israeli ambassador was withdrawn from Vienna and diplomatic relations with Austria remained at their lowest level for the next five years, until a new government was formed - without the Freedom Party.
Fast-forward to this month, and the election victory of 31-year-old Sebastian Kurz, the current ÖVP leader and soon-to-be chancellor. Kurz is almost certainly going to form his new coalition with the Freedom Party. Major Jewish organizations, including the World Jewish Congress and the Anti-Defamation League, have called on Kurz to reconsider.
"We are not convinced the Freedom Party has fully outgrown its Nazi roots. We join the Austrian Jewish community in asking Sebastian Kurz to keep the Freedom Party out of government," said the ADL's Jonathan Greenblatt. The Jewish community in Austria expressed its own concern in strong terms, urging Kurz to drop the Freedom Party. One prominent Jewish leader said Kurz's party was "deceiving itself" if it thought it would tame the "nationalist wolf" of the FPO.
But despite the concerns of Austrian Jewry, one, prominent Jewish leader has already given Kurz carte blanche.
Prime Minister Benjamin Netanyahu didn't wait to find out with whom Kurz will decide to form his coalition. The day after the Austrian election, he was already on the phone to Kurz to congratulate him.
He succeeded in surprising even Israel's long-suffering diplomats. "Standard procedure in such a case would have been to wait to see who is going to be in the coalition before calling to congratulate," said one veteran at Israel's Foreign Ministry.
Not only was Netanyahu broadcasting a message that Israel didn't mind who Kurz appoints to his new government, he effectively 'kosher certified' even current FPÖ leader Heinz-Christian Strache who - before becoming a 'respectable' politician - took part enthusiastically in neo-Nazi activities.
True, Strache has tried to clean up his act, even visiting Israel last year and promising that his party has no links to Austria's Nazi past. But he has yet to convince Austria's Jews and still remains completely off-bounds.
In the past, Israel has always adhered to a clear policy that it will not engage with political parties ostracized by the local Jewish community. The government of the Jewish state does not undermine Jews in their own countries and will not give any politician or party its stamp of approval unless they do so.
Netanyahu, however, has abandoned this policy. And Austria's Jewish community is not the first he has betrayed.
Three months ago he did the same to Hungarian Jews. The leadership of the community in Budapest launched an international protest against the anti-Semitic nature of the Hungarian government's campaign against Jewish financier George Soros. Israel's ambassador, in line with long-standing policy, backed up the Hungarian Jews, sending a letter of protest to Prime Minister Viktor Orban. A day later, Netanyahu publicly and humiliatingly slapped down the ambassador, ordering him to retract his letter.
Netanyahu's policy is pragmatic. Orban and Kurz are representatives of the wave of populist right-wing politics sweeping Europe, with which Likud feel comfortable. The leaders themselves are not suspected of anti-Semitism, quite the opposite. They have promised "zero tolerance" and profess staunch support for Israel.
Netanyahu sees them as his key allies in the European Union, a bulwark against the more critical voices coming from Scandinavia and western Europe. Some of their political allies may be unsavory, but Bibi is prepared to swallow them for his own diplomatic purposes. The local Jewish communities don't have a say.
Not only is it pragmatic. Netanyahu's policy is easily justified. He is the elected leader of Israel and must put its interests first. If he believes that Israel needs the friendship of Orban and Kurz so badly that it overrules the concerns of Hungarian and Austrian Jews, he has every right to make that call.
The only problem is, Netanyahu has insisted in the past that he is not only Israel's prime minister, but that he represents all Jews around the world.
In February 2015, shortly after returning from Paris, where he took part in events in memory of Jews killed in terror attacks there, and just before he was about to fly off to address Congress, against Barack Obama's nuclear deal with Iran, Netanyahu declared: "I went to Paris not just as the prime minister of Israel but as a representative of the entire Jewish people."
The elected leader of a country in which less than half the Jews of the world live (and only a quarter of them actually voted for him in the last election) wants the right to address the world as the representative of all Jews. And he won't even check with them first.
Twice the number of Jews voted for Barack Obama in 2012 than voted for Netanyahu's Likud in 2015. That doesn't mean for one moment that Netanyahu had to accept Obama's policies. But he certainly had no right to speak "in the name of the entire Jewish people" when confronting Obama, who received more Jewish votes than any politician, anywhere, in history.
As Judy Maltz revealed this week in Haaretz, Netanyahu will not be addressing the General Assembly of Jewish Federations of North American next month. Not in person, and probably not even over satellite link.
There are various explanations being given for Netanyahu's highly irregular absence. He doesn't want to share the limelight with this bitter rival President Reuven Rivlin, who will be in attendance. There are fears he may be booed by some of the delegates, angry at the way Netanyahu's government has capitulated to the ultra-Orthodox parties at the expense of Reform and Conservative Jews.
One thing is clear, he is not very welcome there. And it's not just a matter of political nuances between the leader of Israel's right-wing and the liberal mainstream of American Jewry. Those have always existed in the past and have been papered over. The rift that Netanyahu has opened up with the Jews is much deeper than that.
In an era when Netanyahu wakes up with every morning with a feeling of relief that he no longer has to deal with the hostile Obama, while the great majority of American Jews are sinking in to ever-deepening despair at the forces of racism and bigotry being unleashed by Donald Trump, the president Netanyahu so eagerly embraces, it is impossible to talk of a joint destiny for Israelis and Diaspora Jews while he's in power.
For the first time in Israel's history, its prime minister is visibly closer to the president of the United States than he is to American Jews. Over the past year, he has demonstrated time and again that his personal relationships with the Trumps and Orbans and Kurzs of this world are more precious to him than Israel's ties to the Jews.
Click the alert icon to follow topics:
ICYMI
Ken Burns' Brilliant 'The U.S. and the Holocaust' Has Only One Problem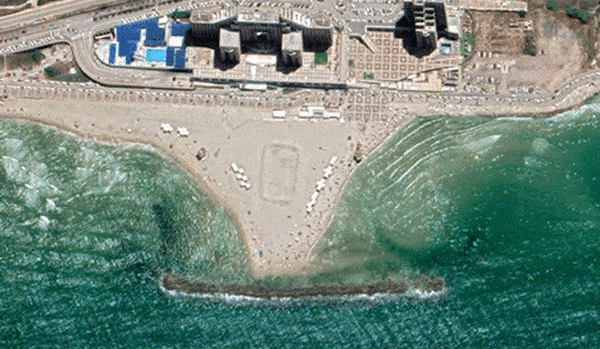 Facing Rapid Rise in Sea Levels, Israel Could Lose Large Parts of Its Coastline by 2050
Lapid to Haaretz: 'I Have Learned to Respect the Left'
The Mossad's Fateful 48 Hours Before the Yom Kippur War
As Israel Reins in Its Cyberarms Industry, an Ex-intel Officer Is Building a New Empire
How the Queen's Death Changes British Jewry's Most Distinctive Prayer