Opinion |
Britain's pro-Palestinian Left Hasn't Solved Its Jew-baiting Problem
Labour's recent annual conference made it clear that the British Left's response to anti-Semitism still isn't remotely progressive. And that makes Palestine solidarity activism infinitely more difficult
"The UK Left's response to anti-Semitism isn't remotely progressive": Jeremy Corbyn, the leader of Britain's opposition Labour Party, in central London. May 31, 2017
Credit: STEFAN WERMUTH/REUTERS
Over a year ago, I touched upon the abject failure among some of my fellow leftists and Palestine solidarity activists in tackling anti-Semitism. Today, after the latest scandals emerging from the annual UK Labour Party conference, it seems that despite rule changes and relative marginalization of problematic remarks, we still have far to go to eradicate anti-Semitism from within our ranks.
It is important, before going further, to acknowledge that Palestine solidarity activists, academics and human rights defenders are indeed under sustained attacked by organized campaigns intent on labelling us as anti-Semitic. Such 'weaponization' of anti-Semitism serves the purpose of discouraging those with influence from critiquing Israel, Zionism and the human rights violations meted out daily against the Palestinian people.
Additionally, the real number of leftists with real anti-Jewish beliefs is tiny. According to the Institute for Jewish Policy Research report (the largest-ever study of antisemitism in Britain), the Left is "no more anti-Semitic than the general population" and of the general population, only 5% can be considered "hard" and "softer" anti-Semites.
However, at exactly the same time, there are very real instances of unchallenged anti-Jewish prejudice in our movements and wider society. This isn't a simple issue to unpack and it's made all the more difficult by those who knowingly and persistently exploit the issue to attack every activist involved in pro-Palestinian solidarity.
A much bigger problem than the handful of genuinely anti-Semitic individuals within the Labour Party and broader pro-Palestinian left, is the widespread persistent failure on the left to recognize (and thus tolerate) anti-Semitism and its ubiquity on social media.
To begin with, our education on anti-Semitism at home is sorely lacking. Far too many of us won't recognize anti-Jewish prejudice when we see it, or will even actively defend anti-Semitic tropes in our organizing spaces.
If we aren't even equipped to recognize actual anti-Semitism - as distinct from even the most radical and uncompromising criticism of the Israeli state and its policies - then how are we supposed to challenge those among us who perpetuate anti-Jewish bigotry? Many organizations offer anti-racism and anti-Semitism sensitivity training, how not to mangle anti-Semitism with anti-Zionism. We must absorb their expertise.
Another current reality is that marginal figures on the UK left do genuinely trade in a virtually undisguised hatred of Jews, conspiracy theories or thinly-veiled Holocaust denial. The tolerance shown towards these figures not only harms Jewish people within our communities, and the Labour Party, but sidelines the voices of Palestinians, diverting focus from the legitimate struggle that is grounded in human rights, social justice and liberation. Anti-Semitism on the left makes the work of Palestine solidarity advocates infinitely more difficult.
The general response from the Left when anti-Semitism - and, indeed many other forms of prejudice - is raised isn't remotely progressive. All too often individuals, especially prominent figures, are vigorously and indignantly defended by the party membership, usually on the basis of their accrued status. The fallout of their racist, sexist, homophobic, Islamophobic or anti-Semitic comments ripple exponentially outwards.
The disturbing message sent to British Jews is still that their experiences and their fears aren't understood or even considered by those who should be natural allies.
In the words of April Rosenblum – whose ground-breaking pamphlet elaborates in detail on these issues - the problem on the Left is the way that "institutionally, people and organizations" are often "silent, uncomfortable, defensive, and even accusatory" when someone raises concerns about anti-Semitism.
This is evidenced most recently by stalwart old-guard leftists, such as Ken Livingstone, Ken Loach and Len McClusky, who outright deny that there is any problem of anti-Semitism in Labour, and that it is merely a 'leadership plot' designed to undermine and get rid of Jeremy Corbyn.
Once again, cause and effect are confused: it's true that Corbyn's critics seize upon real instances of anti-Semitism to bolster their case for his removal. But the fact that they exploit those incidents for their own ends doesn't make the incidents themselves and the damage they cause any less real.
The false perception that anti-Semitism is no longer a serious threat has meant that the broader left is not incorporating the fight against anti-Jewish oppression into our work. It simply isn't viewed as a pressing social justice issue.
Ignorance isn't much of a defense, but we should still differentiate between those who might share an anti-Semitic trope online out of ignorance, are called out and apologize, from repeat offenders. Naz Shah MP is a great example of the former, whilst Jenny Tonge and Miko Peled are just some examples of the later. Peled should never have been given a platform at a recent Labour Party fringe given his previous anti-Semitic screeds and it is outrageous that activists are defending him.
The defense is nearly always the same: "Anti-Zionism is not the same as anti-Semitism". That is true. But dragging it out every time someone thinks it's clever to switch the word 'Jew' with 'Zionist' and they say something that's a blatant rework of an anti-Semitic trope undermines precisely the type of critique it purports to defend. It is exhausting and frustrating in equal measure.
All the above especially applies to us - non-Palestinian and non-Jewish activists in the wider Palestine solidarity movement. We are in a position of extreme privilege. Stop knowingly causing hurt to others by using extreme rhetoric and language. Don't post anti-Semitic memes or allege that 'Zionists' control the media, our politicians and government. Double and triple check a news items for authenticity, facts and accuracy. Stop making repeated references to the Holocaust in what is a clear effort to bait Jews.
We also need to start being clear at pro-Palestine rallies and events that anti-Jewish bigotry and oppression is not any more acceptable than anti-Palestinian racism, or denial of the Nakba. If we see someone carrying a placard or poster with vile and offensive slogans then we must approach these people, inform them that their views and ideology aren't welcome and all else failing, physically kick them out.
Our role as leftists is to dismantle systems of oppression rather than perpetuate them. In this, we have to start taking action against anti-Semitism, as progressives and left-wing radicals have done for centuries.
We can't afford to wait for a top down approach, waiting for the leadership to give the matter their undivided attention, welcome though it may be. An educated grassroots movement, integrating resistance to anti-Semitism as a core principle, is much needed at a time when fewer and fewer British Jews want anything to do with Labour.
Gary Spedding is a cross-party advocate and lobbyist on the Israel-Palestine conflict in the UK, Irish and European Parliaments and an applied peace and conflict research practitioner. He is a member of the UK's Labour Party. Twitter: @GarySpedding
Click the alert icon to follow topics:
ICYMI
Ken Burns' Brilliant 'The U.S. and the Holocaust' Has Only One Problem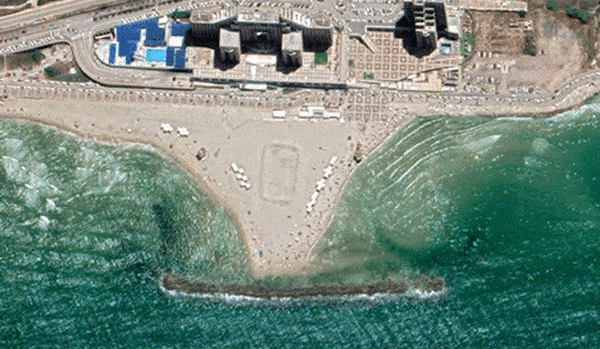 Facing Rapid Rise in Sea Levels, Israel Could Lose Large Parts of Its Coastline by 2050
As Israel Reins in Its Cyberarms Industry, an Ex-intel Officer Is Building a New Empire
How the Queen's Death Changes British Jewry's Most Distinctive Prayer
Chile Community Leaders 'Horrified' by Treatment of Israeli Envoy
Over 120 Countries, but Never Israel: Queen Elizabeth II's Unofficial Boycott