Opinion |
The Tragedy of ultra-Orthodox Shas Leader Arye Dery
The leader of the Shas party was once admired by Rabin, Peres et al for his modern worldview, but has thrown that away for the embrace of the Ashkenazi Haredim
Shas Chairman Arye Dery in the Knesset in 2015.
Credit: Olivier Fitoussi
Israeli society needs to mourn what has happened to Shas MK Yigal Guetta, who was forced to resign from his party and the Knesset because he attended his gay nephew's wedding in 2015. The fact he was expelled for giving priority to family values over dark custom damages us all. And for the same reason, all Israelis should mourn the convening of an ultra-Orthodox conference by the heads of all of the ultra-Orthodox religious streams, including Shas, last week.
That came in response to a High Court of Justice ruling requiring the passage of legislation to rein in the draft exemptions given to yeshiva students, since it poses a challenge to the Israeli way of life. Now the ultra-Orthodox (or Haredi) community is in one boat, one big family, seeking to zealously maintain Torah study and their way of life in a Jewish ghetto.
Such a thing couldn't have happened 30 years ago, in the period following the establishment of the Sephardi Shas movement. It also couldn't have happened 20 years ago. Shas was different then. Men and women didn't feel like they were enemies. On the contrary, they even enjoyed being in each other's company.
I was present at a huge gathering at the Jerusalem Convention Center several weeks before the 1992 Knesset election. Men and women sat next to each other, yet the sky didn't fall. Entire families took their seats in the hall and there was no more natural a scene – men sitting with their wives and their children.
At the conclusion of the gathering, after several expressions of respect to Shas' spiritual leader, Rabbi Ovadia Yosef, the crowd began to disperse. The rabbi descended from the stage and hundreds of women rushed toward him to receive his personal blessing. He extended his hand to each of them. That's how Jewish religious life was conducted in Iraq, where the late Rabbi Yosef was from, and the same held true for Morocco – the country of origin for most of those attending the event.
The architect of proceedings regarded the scene with a broad grin. Arye Dery, who today heads Shas, understood better than anyone that the party's success was dependent upon the continuation of that same moderate heritage in which the secular and holy lived together in harmony: men and women; religion and secularism; and, above all else, the same spirit of compromise that had accompanied Sephardi religious tradition through the ages.
After all, Dery had established the movement in a challenge to an Ashkenazi ultra-Orthodoxy that related to Sephardi culture as a bad joke. During that same period, most Shas lawmakers were "secondhand Haredim." Most had not been raised ultra-Orthodox. They had served in the Israeli army and lived in families in which a secular way of life mingled with a traditional lifestyle.
Shas' path toward extremism began immediately after Dery went to prison in 2000, when he was convicted of taking bribes while serving as interior minister. The Knesset election the preceding year had also been a watershed. Tens of thousands of left wingers screamed "Just not Shas" in Tel Aviv's Rabin Square with Israel's newly elected prime minister, Ehud Barak, looking on, hastening Dery's path to extremism.
Dery felt his contribution to previous agreements with the Palestinians had suddenly vanished as if they had never existed. He was sure he would be rewarded for Shas' contribution to moderate public discourse on religion and state, not to mention Rabbi Yosef's initial moderation – in total contrast to the extremism of Ashkenazi ultra-Orthodox rabbis.
The Arye Dery of 2017 is a completely different man: angry, embittered, spent and despairing. The man who had arrived as a new immigrant with his family from Morocco in the late 1960s, without a skullcap, has surrendered. He had hoped to be Israeli, but found himself helplessly stranded along the way.
The extreme Haredi world that had developed in Eastern Europe drew him in, just as it enticed most Shas members and supporters. Like them, he abandoned the moderation that had been an inherent part of their character.
Everyone who knew Dery in his early political days was amazed by him: Yitzhak Rabin, Shimon Peres and others. All of them admired his moderate worldview, and viewed him and his movement as a bridge between secular and religious Israelis.
It is not only Shas that has lost its way. We have all lost an opportunity to create a revolution in Israel's way of life. The burning extremism in both camps is the biggest threat to our existence as a society with a common ethos. Therefore, the big unity "wedding" that the ultra-Orthodox movements held in response to the High Court draft ruling is a bad omen. The gay wedding Guetta attended is small potatoes by comparison.
The sight of Dery at the gathering with the Ashkenazi rabbis who had expunged him and his movement from their ultra-Orthodox world is further proof of the scope of the Sephardi tragedy. It involves a retreat of centuries.
Through the mission they have taken upon themselves – to weaken the Supreme Court; to fight the draft of ultra-Orthodox men into the army; to distance themselves from core secular subjects; and to return to the life of the ghetto – the Haredim are lending strength to their withdrawal from Israeli society. The Ashkenazi rabbis have never known openness, so Dery's sin is much greater. After all, he grew up in a different environment – one in which the Alliance school network deepened its hold on Moroccan Jews, spreading a message of modernity.
It's impossible to understand the character of North African Jewry without understanding the magnitude of the change that the 20th century brought in the lives of these Jews. They sent their children to school to study "regular" subjects, like the developed world did. They began speaking French in class and at home. They shed their religiosity and began melding it with tradition, in which anything was accepted. It was synagogue in the morning, and the sea and pool right after prayer services.
Rabbis lost their status to Jews who had grown up in the French professional system that ruled in Morocco. The country's chief rabbi, Raphael Ankawa – who was a figure admired by both Jews and Muslims until his death in 1935 – issued a call for Jews to send their children to Alliance schools so they could learn the ways of the world.
Dery grew up in this atmosphere. I witnessed it. He was a neighbor of ours in the north Moroccan city of Meknes. His parents, Eliyahu and Esther, conducted themselves like every other Jew in the city did, combining religion and modernity. In today's Israel, an alien wind is blowing through this Sephardi camp that has seen better days. It's doubtful Dery has the strength he did in the past to shape the street when it comes to Shas' constituency.
Shas supporters, particularly the younger ones who were born in Israel, are a different breed entirely. They are a generation that didn't know Rabbi Ovadia Yosef and will not rest until they bring the movement to the Haredi extremes. Yigal Guetta is their latest victim.
Click the alert icon to follow topics:
ICYMI
The Artist Who Survived Auschwitz Thought Israel Was 'Worse Than the Concentration Camp'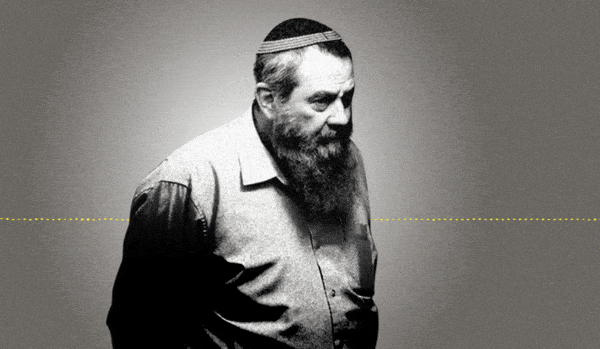 Jewish Law Above All: Recordings Reveal Far-right MK's Plan to Turn Israel Into Theocracy
Why I'm Turning My Back on My Jewish Identity
Down and Out: Why These New Immigrants Ended Up Leaving Israel
The Reality Behind 'The White Lotus' Sex Work Fantasy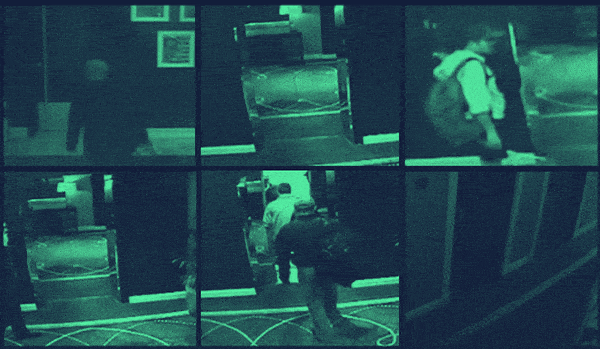 This 'Dystopian' Cyber Firm Could Have Saved Mossad Assassins From Exposure