Opinion |
Blood Brothers? Why Illiberal Nationalists Like Gorka Are at Home in Netanyahu's Israel
The common ground between the self-declared 'pit-bull' for Trump and Israel's right-wing government goes even further than Islamophobia, rejection of Palestinian rights and demonization of the left
Deputy assistant to President Trump Sebastian Gorka participates in the Conservative Political Action Conference on February 24, 2017 in National Harbor, Maryland.
Credit: ALEX WONG/AFP
On the face of it, the invitation to former Trump aide Sebastian Gorka by the Interdisciplinary College in Herzliya to keynote its counter-terrorism conference on 9/11 is purely astonishing.
The IDC is a respected institution, embedded in the Israeli mainstream. But leaving the question of Gorka's unlikely credentials to the experts, his support for anti-Semitic and hyper-nationalist groups in his parents' native Hungary is now well-documented and consistent with his unnerving sentiments about America.
Just last week, Gorka denied that white supremacists in America are a serious threat, claiming that the only real threat of violence comes from the political left. In fact, white supremacists have killed more Americans for extremist motives than any other group since 1995, according to the Anti-Defamation League.
Read more: After Sebastian Gorka's Departure, White House Official Hints He Was Fired | Sebastian Gorka, Accused of anti-Semitism, Greeted Like Superstar at JPost Conference | Israel's Unholy Covenant With Europe's anti-Semitic Ultra-right
One would think that Gorka's close association with anti-Semites, both in Hungary and in the U.S., as well as his dismissal of American Jewish concerns about resurgent white supremacism, would make him unwelcome at official Jewish and Israeli events.
On further thought, however, the connection between Gorka and much of the Israeli political establishment makes more sense.
Gorka's long history of Islamophobia puts him in the company of many mainstream Israeli and Jewish neocon political analysts. His public remarks about Palestinians focus solely on terrorism and the claim that the Palestinian Authority is aiding and abetting it, the Israeli government's favorite talking point for the last few years.
And in general, Gorka posits Islam itself as an implacable foe to Western society, and makes no distinction between the real threat from radical jihadism and the vast majority of other Muslims with other interests, including legitimate nationalist aspirations.
If this sounds familiar, it's because this ideology also permeates the leadership of the Israeli government.
It is in those same Israeli politicians' interest to conflate every Muslim country, sect and organization, just as the Trump Administration's Muslim travel ban lumped ordinary people and desperate refugees with potential terrorists.
After all, if all Muslims are suspect, if they are all in thrall to a violent religious world-view that motivates them to reach for a gun or bomb at any momentwell then, despite its own horrendous policies, Israel is off the hook. Any talk of a repressive occupation, the regular violation of Palestinian human rights, or any notion that peace and comity is possible is just leftist piffle. And dangerous piffle, at that.
Why wouldn't Dr. Gorka be welcome to broadcast such views in a haven of the Israeli establishment like the IDC? Hasn't Prime Minister Benjamin Netanyahu made the same points every time a Muslim terrorist attacks a European city? Isn't Gorka's Islamophobia his passport to being considered "pro-Israel," those nasty old Nazis he hung out with conveniently forgotten?
But the real philosophical connection between Gorka, his American Breitbart crowd and a good number of prominent Israelis goes even deeper.
Just last month, Justice Minister Ayelet Shaked, one of Israel's most intelligent politicians, had a thoughtful response to a High Court decision that removed some constraints on African asylum-seekers.
"Zionism and national challenges have become a legal blind spot that carry no decisive weight in comparison to questions of individual rights," Shaked said. "The court's rulings do not consider the matter of demography and the Jewish majority as values that should be taken into consideration."
"Zionism will not continue to bend its neck to a system of individual rights."
That's a profound statement. Essentially, the Justice Minister defines the Jewish majority in Israel as having collective rights that outweigh or at least counterbalance the individual rights of asylum-seekers, Palestinians, and anyone outside the Jewish majority.
It's not a wingnut argument, not at all; it has roots in communitarian theory and is aligned with some strands of conservative tradition, such as the 19th century Tory Benjamin Disraeli's vision of an organic society comprising 'One Nation.'
But that's not to say that it's right, morally or politically, in Israel or America. The Trump/Breitbart worldview maintains that majority culture in America – white, Christian, conservative culture – has collective rights, and that these outweigh the so-called identity politics of women, racial and religious minorities, the LGBT community, and immigrants.
A similar worldview now dominates Israel's right wing, and it is powerful enough to bind its leaders to Gorka despite his unsavory history.
Israel is not America; it was founded as a haven for the Jewish people, and liberal Zionists like me stand firmly for the right of self-determination for that Jewish people. But it does not follow that Israel must be organized in a way that subsumes inalienable individual rights to the majority collective identity. To put it simply, Zionism is not racism, unless messianic ultranationalists change its nature to make it so.
Read more: Why Are American Jews Giving a Platform to Gorka's anti-Muslim Hate? | Sebastian Gorka's Ties To Nazi-Allied Group Stretch Back Decades | Should American Muslims Keep Trying With Trump? | Netanyahu's Tepid Charlottesville Response: Lost His Moral Compass
This is a real-life argument, not just a scholarly debate. As soon as the majority claims that its special standing can supersede individual civil rights, real people are consigned to permanent second-class status, while state-sponsored racism and exclusion drive policy decisions.
In other words, the argument might start with Benjamin Disraeli versus Thomas Jefferson. But it ends by fulfilling the nationalist fantasies of Sebastian Gorka and Bezalel Smotrich.
What we liberals must acknowledge is that the fight is not about particular personalities or who's invited to the table. In both Israel and the U.S., we either take an uncompromising stand for individual rights and reject the tyranny of the majority, or stand by as both societies continue down their slippery slope towards populist, illiberal, faux-democracy.
Sebastian Gorka said recently that liberal American Jews – the overwhelming majority of the community – are anti-Israel. His preference for homogenous societies that repress and exclude, his odious notion of what nations should be, makes that remark unsurprising.
We Jewish progressives know better, and we will have to continue to fight for human rights and for liberal democratic values in both countries we cherish.
Naomi Paiss lives in Jerusalem and is the Senior Communications Adviser to the New Israel Fund.Twitter: @NaomiPaiss
Click the alert icon to follow topics:
ICYMI
Ken Burns' Brilliant 'The U.S. and the Holocaust' Has Only One Problem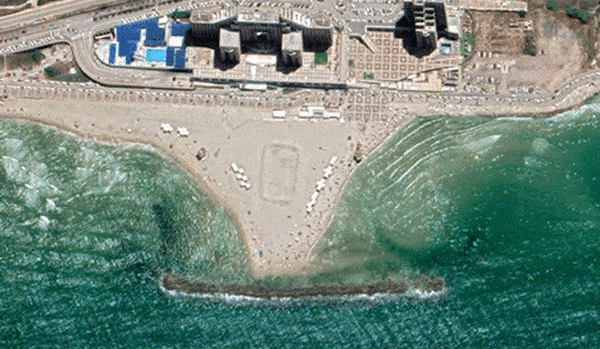 Facing Rapid Rise in Sea Levels, Israel Could Lose Large Parts of Its Coastline by 2050
Lapid to Haaretz: 'I Have Learned to Respect the Left'
The Mossad's Fateful 48 Hours Before the Yom Kippur War
As Israel Reins in Its Cyberarms Industry, an Ex-intel Officer Is Building a New Empire
How the Queen's Death Changes British Jewry's Most Distinctive Prayer