Opinion |
The Plight of the White American Male
White males who lecture 'identity' groups won't address the crisis impacting their own. Academics must do some original thinking and not just pick up slogans from Fox News
Counterprotesters of the Boston "Free Speech" Rally marching toward Boston Commons, August 19, 2017.
Credit: RYAN MCBRIDE/AFP
I expressed alarm about the high suicide rate among white males in an issue of Life Magazine in Spring 1988. According to the Centers for Disease Control, the situation has gotten worse. In April 2016 it reported: "Non-Hispanic white males had higher suicide rates in 2014 than in 1999 for all age groups under 75 years, with the greatest percentage increase for those aged 45-64 (59 percent) and 10-14 (57 percent)."
White male columnists, who dominate the country's opinion columns and spend the majority of their op-eds lecturing "identity" groups about their behavior, have yet to address this serious crisis. For them, white males must be seen as role models, those who uphold the values of civilization. Ross Douthat, a New York Times columnist, wrote that because of "liberalism" and "egalitarianism" the country has slipped into "barbarism," and that Jane Austen's times, when the international slave trade was underway, were more "civilized."
Responding to Douthat, Cheryl Fillekes commented on why male members of the far right, and educated columnists like Douthat, love Austen so much – it was a time when white men were in charge; a time when they told women and slaves what to do. "In Jane Austen's world, a woman's life depended entirely upon a man: father, landlord, husband, son," she wrote. "She could not own property, obtain a passport, represent herself in court or vote."
Maybe the depression that is affecting the white male American population is not due to being left behind or neglected, but because they view things as getting out of hand. "Identity" groups have begun to assert themselves and outnumber them. They want "identity" groups to identify with them. Subscribing to common values means subscribing to their values.
Of course, millions of white U.S. males have no problem blending in with a diverse America. Some of them have been my colleagues since I founded the Before Columbus Foundation in 1976, a multicultural writers' organization. I've learned more about America from these writers and scholars – Italian, Jewish, Irish, even Latvian – than from any university curriculum. None of them was present during those horrible marches that took place in Charlottesville last weekend.
Since last November's election, there has been a debate – one-sided, because only a few safe and toned-down members of "identity groups" have access to the media – about why the 45th U.S. president received the lion's share of the white male vote. The media talking point, which Mark Lilla duplicates ("The End of Identity Liberalism," The New York Times), attributes 45's victory to members of the white working class being economically disadvantaged. Apparently the professor is ignorant of studies that refute this argument. The article "White and wealthy voters gave victory to Donald Trump, exit polls show" appeared in British daily The Guardian last November: "In the end, according to exit polls, the election result seems to have been more about the clear backing of America's white and wealthy voters for Donald Trump – including white graduates, and white female voters. Far from being purely a revolt by poorer whites left behind by globalization, who did indeed turn out in greater numbers for the Republican candidate than in 2012, Trump's victory also relied on the support of the middle-class, the better-educated and the well-off."
Fareed Zakaria and Malcolm Gladwell – two of a handful of minority commentators who appear on cable TV – have other reasons for voters voting for 45. In a CNN special, Zakaria said Trump voters were upset with the Eastern elites, which makes you wonder why the Nazis fought white and black members of the working and middle classes in Charlottesville. Shouldn't they have invaded the Four Seasons hotel?
Gladwell, who is given to glib declarations, said 45 received votes because he was found to be "authentic." Like when he pretended to be another person in an attempt to boost his profile? Or displayed fake Time magazines that had him on the cover? Another study, cited in The Nation, concluded that the votes for the Birther were based upon racism and cultural issues.
You would think the reasons given for the election of 45 would change after his followers showed their true colors, marching and brandishing automatic weapons and chanting slogans from the Third Reich. Yet after Trump seemed to denounce the neo-Nazis and white nationalists during a statement delivered last Monday that someone wrote for him, media commentators were back to normalizing 45 – only to be reminded by two representatives of the Anti-Defamation League that there were Nazi sympathizers in the White House, including amateur Aryans Steve Bannon and Sebastian Gorka. (Bannon was fired on Friday after presenting himself as the real president during a recent magazine interview.) Last Tuesday, Trump escaped his handlers and delivered a statement in which he called some of the Nazi marchers "very fine people" and blamed the "alt-left" for the violence.
Since that time, shouldn't those who make excuses for those swastika-bearing fans of 45 be called appeasers? Lilla wants us to make friends with those who claim that killing Heather Heyer was some kind of victory. Their manifesto, "The Turner Diaries" – a 1978 novel written by Andrew Macdonald (aka William Luther Pierce) – urges them to make a revolution against the Zionist Occupation Government. When a Western sheriff called their bluff, they slinked away.
Of course, if they try something, they'll be going up against armed forces that consist of a 40 percent minority population, including high-ranking blacks, browns and gay people. This is why members of the Joint Chiefs of Staff rushed to rebuke the president when he broke loose from his handlers and gave comfort to Nazis with his bizarre Tuesday recital.
Lilla and others are saying the Democrats should abandon their diverse coalition and coddle those who, armed with automatic weapons, chased down and beat black demonstrators like their heroes – the Nazi storm troopers of the 1930s. Lilla might say not all of 45's voters share their hatred, but aren't they Nazi sympathizers for belonging to a coalition that includes such scum? Some 67 percent of Republicans supported 45's ugly outburst in which he described Nazis and Klansmen as "good people," and Republican leaders are complicit through their silence. This makes the Republican Party a subsidiary of the Nazi Party.
Even before the golf club speech, 45 made it clear where he stands on racism and anti-Semitism. He retweeted garbage from racist neo-Nazi sites. When his aides took down a campaign poster that combined Hillary Clinton's portrait and the Star of David, he said he would have kept it up. Lilla wrote in his New York Times op-ed: "The media's newfound, almost anthropological, interest in the angry white male reveals as much about the state of our liberalism as it does about this much maligned, and previously ignored, figure." Previously ignored? White males dominate the political, economic and cultural life of this country. Recent articles have cited statistics that show white male domination of Hollywood and the theater. A white male writer's depiction of black life is far more likely to be green lighted than that of a black writer, with dire results like "The Wire."
He is saying we should make things easy for them? Pamper them. A group whose unemployment rate never exceeded 7 percent during the Great Recession, while that of blacks and browns remained in the teens. He says they shouldn't engage in the hard work of understanding us as we have in understanding them. I didn't read books by black authors until I was 22. None was present in the syllabus or schools that I attended, and few women were present on reading lists. I was encouraged to blend into something called "the Anglo mainstream," in which Lilla apparently has membership.
He's saying that when members of the black, brown and LGBT communities attempt to insert their points of view into the mainstream, they are hurting the feelings of those who have a friend in the White House – even though one of the Nazi leaders criticized 45 for "giving his daughter to a Jew."
Forty-five doesn't read much, which is exhibited by his feeble grasp of American history. But his first wife, Ivana Trump, once said he had a copy of Hitler's speeches on his bedside table. Even descendants of Confederate generals Stonewall Jackson and Robert E. Lee, and Confederate States President Jefferson Davis, have come forth in recent days and agreed that the statues of their ancestors should come down, generally suggesting they be placed in museums where their history can be contextualized. Forty-five wants them to stay up. He says they're "beautiful." Maybe that includes the one of Klan co-founder Gen. Nathan Forrest, who murdered black soldiers at Fort Pillow, Tennessee, after they'd surrendered. The massacre has been called "the atrocity of the war."
So if the demands of the black, brown and LGBT communities are making Trump's followers nervous, how does Lilla propose that the Democrats retrieve these haters? One of his solutions is to remove the threat to the American university by the forces of diversity. Yet if anyone examines 10 college catalogs at random, one will find that the overseas fantasy of something they call "Western Civilization" still prevails – one in which all of the philosophers, musicians, painters, scientists, etc. are white and male.
When's the last time Lilla examined the catalog of the school where he teaches? Forty-five's former manager, Bannon – an Irish-descent Catholic who admires Winston Churchill – is inspired by crazy books like Jean Raspail's 1973 novel "The Camp of the Saints," which has whites fleeing to Switzerland as France is overrun by untouchables. Mr. Bannon, the Swiss don't want you there. I asked a rising Swiss literary theory star, Prof. Sami Ludwig, what on earth Americans mean when they cite something called "the West." He says it's something that's only taught in American schools and is an attempt to lump all Europeans together.
The curriculum he says that is under threat is the one that enabled individuals like Robert E. Lee, who was responsible for more American deaths than the Japanese army during World War II. My daughter Tennessee Reed, in her memoir "Spell Albuquerque: Memoir of a 'Difficult' Student," says the pro-Confederate movie "Gone With the Wind" is used to cover Reconstruction at the University of California, Berkeley, where I taught for 35 years. Fortunately, a new generation of historians from the "identity" caucus has challenged "the marble man." This was the general whom his Southern contemporaries accused of losing the war. Deprived of unpaid labor after the war, he was broke. His daughter had to beg people to give him a job.
The late Elizabeth Brown Pryor's "Reading the Man: A Portrait of Robert E. Lee Through His Private Letters" includes a testimony from two of his slaves who had tried to run away. Their testimony reveals the cruelty and even sadistic inclinations of the man; a man who was into torture: "He then ordered us to the barn, where in his presence we were tied firmly to posts by a Mr. Gwin, our overseer, who was ordered by Gen. Lee to strip us to the waist and give us 50 lashes each, excepting my sister, who received but 20. We were accordingly stripped to the skin by the overseer, who, however, had sufficient humanity to decline whipping us. Accordingly, Dick Williams, a county constable, was called in, who gave us the number of lashes ordered. Gen. Lee, in the meantime, stood by and frequently enjoined Williams to 'lay it on well,' an injunction which he did not fail to heed; not satisfied with simply lacerating our naked flesh, Gen. Lee then ordered the overseer to thoroughly wash our backs with brine, which was done."
This is the man who Southerners still honor and is awarded greatness by hundreds of textbooks, from elementary school to university.
We expect an academic like Mark Lilla to do some original thinking and not just pick up slogans from Fox News like "identity politics." Fortunately, he didn't employ their go-to term invoked in order to avoid debate: "Political correctness."
Ishmael Reed's most recent book is "The Complete Muhammad Ali." He is the editor of his own magazine, Konch. Read more at Ishmaelreedpub.com
Click the alert icon to follow topics:
ICYMI
Ken Burns' Brilliant 'The U.S. and the Holocaust' Has Only One Problem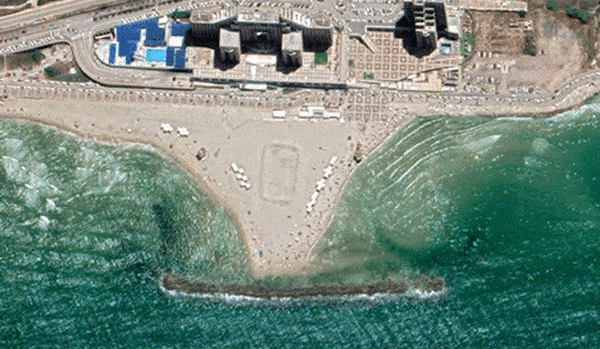 Facing Rapid Rise in Sea Levels, Israel Could Lose Large Parts of Its Coastline by 2050
As Israel Reins in Its Cyberarms Industry, an Ex-intel Officer Is Building a New Empire
How the Queen's Death Changes British Jewry's Most Distinctive Prayer
Chile Community Leaders 'Horrified' by Treatment of Israeli Envoy
Over 120 Countries, but Never Israel: Queen Elizabeth II's Unofficial Boycott