Opinion |
For Jerusalem's Police, Jews Defending Palestinians Are Human 'Garbage'
When the police officer wrenched back my arm I couldn't tell if it was breaking. I screamed in pain. Now I am more sure than ever of the need for more direct action for equality between Jews and Palestinians.
'For Israel's police, Jews defending Palestinians are human "garbage"': A peace activist is evacuated by Israeli police from outside Damascus Gate in Jerusalem's Old City, May 24, 2017.
Credit: AFP PHOTO / AHMAD GHARABLI
No day of the year demonstrates the division of Jerusalem like Jerusalem Day, which was marked last week. Most Israelis see it as marking the city's "liberation" and "unification", but Palestinians, who make up a third of the population, and a minority of Israelis, see it as the beginning of its occupation.
The Jerusalem municipality annually authorizes a march through the Old City's Muslim Quarter, shutting it down for the protection of its residents. These Jerusalemites are forced to sacrifice a half day's revenue, which many of them sorely need, while marchers punctuate their songs with chants like "Death to Arabs!", "Mohammed was a pig!", "Burn the villages!", and "Burn the mosques!" Residents are locked into or out of their homes for the duration while marchers bang on the metal shutters of their closed storefronts, often causing damage that they must repair at their own cost. Even if such a march proceeds peacefully, it would be still be experienced by Palestinians as a form of violence.
The Muslim Quarter was never part of biblical Jerusalem, but was included by Suleiman the Magnificent's 16th-century expansion of the walls. It has no religious or historical significance for Jews looking to connect with antiquity. The march could easily proceed around to enter the Jewish Quarter and the Western Wall to celebrate its liberation. Life in the Muslim Quarter would continue apace. Shopkeepers might even benefit from increased revenue due to the traffic. But instead, they are closed down for their own safety.
This closure is justified by a tacit acknowledgment that the marchers are a threat to the residents. In order to protect them from what might very well escalate into a pogrom (a term I do not employ lightly), they are penalized, their neighborhood sealed off, and incarcerated inside their homes, while others, many of whom don't live in this city or even in this country, can celebrate the city's putative unification and liberation.
This year, I joined a handful of (much younger) activists who attempted to block Damascus Gate. My motivation was rather simple. When my neighbors are threatened, humiliated, and violated in their homes, I am not at liberty to sit quietly, or later go to some government office and register a complaint. The reasons for this are both historical and familial.
My father grew up in poverty with his widowed mother and brothers in government housing in Boston. After my Bubbe was robbed on her way home from the grocery, a group of African-American neighbors started volunteering to escort her home. But this protection did not prevent the bricks thrown through their window with scrawled notes reading "Christ-killers out!" All this took place against the backdrop of the European pogroms experienced by my great-grandparents. And all they could expect from the police was a shrug.
So after years of shaking my head in disapproval, as legal and popular petitions perennially failed to alter the route, I resolved to act. This is, after all, the city that I love more than any other. More importantly, it is the city in which I am raising my three children.
Most of those who march in West Jerusalem, the Jewish Quarter, and the Kotel plaza mean no harm. And there is nothing wrong with celebrating victory. But there is a tricky ethical issue here. I see the residents of the Muslim Quarter as my neighbors, but those who insist on marching there relate to them as enemies.
Unfortunately, they forget one of the most profound challenges traditionally ascribed to King Solomon, the man transformed a hilltop fortress into an internationally renowned capital: "At the fall of your enemy, do not rejoice; at his stumbling, do not gladden your heart" (Prov. 24:17). It may be possible to celebrate one's victory without celebrating an opponent's defeat, but shutting down your enemies' neighborhood and businesses, incarcerating them in their homes, and damaging their storefronts while calling for their deaths and the burning of their holy places is not the way to do so.
I made contact with a group of activists. Their numbers made it clear that we would not succeed in altering the route, but only in demonstrating opposition and solidarity. Beforehand, I spoke with Palestinian merchants who relayed stories of past marches. Some looked depressed, apprehensive, and resigned. But many spoke openly and in appreciation. When asked why I was trying, given that we couldn't stop it, I said that I could not offer myself as a neighbor if I didn't. He extended his hand to me.
In the days prior, people had tried to dissuade me. They claimed that confrontation would make us look as extreme as the marchers, the flip-side of a false equivalence. Better to support the alternative events around the city. But my neighbors were under assault. I could not go elsewhere and sing pretty songs. I felt morally obligated to join them in defense of their homes, even if success was dubious.
As the marchers approached, we linked arms. They began to push and we sat down, bracing. Most of my fellow protesters began to chant against the "occupation". Though I agree with them, what I was doing was more basic and immediate. I was there to protect my neighbors from harm, from insult. There is broad opposition to the march going through the Muslim Quarter, even among the Jewish Israeli population, cutting across political and religious affiliations. I know many religious Zionists who think this a hillul hashem, a desecration of God's Name. Some live in places you might not expect, like Efrat and Ariel on the West Bank. And yet, we could barely muster 30 people to make a stand.
Our discipline held. Not one raised a hand to anyone. Palestinians filled the gate behind us and the steps in front of us, watching tentatively. We were informed that we were protesting illegally and ordered out. We refused. A voice shouted "Throw them out, like garbage!"
Members of the Border Guards Unit began to drag us off. I was the last left lying there. Several Border Guards asked me if I was prepared to get up. I said that I wasn't, but made clear to them that I understood their duty and respected it. None seemed particularly exercised and, hearing that, lifted me to take me out. I held my hands across my chest showing no resistance.
But that same voice approached from behind. "NOT LIKE THAT! GRAB HIS ARM FROM BEHIND!" Suddenly, my left arm was wrenched behind me, wrist twisted, and pushed so high that my fingers were above my left shoulder blade. My hat came off and I screamed in pain. As a veteran of a combat unit, I am familiar with pain. But I could not tell if my shoulder was still in its socket or if my arm was breaking.
The Border Guards let go and walked alongside. I saw the voice came from a highly ranked police officer, three oak leaves (felafels, we call them) on each shoulder. I pleaded with him to let go, assuring him that I would leave, just return my hat and let go (I am not Orthodox, but traditionally observant and cover my head in public). He refused and pushed me along until beyond the barrier and with a final wrench of my shoulder shouted furiously "TO THE GARBAGE!"
One of the Border Guards tossed me my hat, I took a few steps, stumbled to the ground, and lay for a few minutes writhing in pain. Not one security official turned to check if I needed medical assistance. None of this was necessary to remove me. No one arrested me for breaking any law. This was an abuse of power by a single individual, exercising his own personal ideology on my body.
Afterward, I received a great deal of encouragement. A friend invited me to the Peace Now demonstration a week later in Tel Aviv. I would be in the company of thousands. The atmosphere would be festive and empowering. But I thought of how few we had been at Damascus Gate and how we failed to protect my neighbors. And I didn't have the stomach for it.
Blocking the abuse of Palestinian Jerusalemites and demonstrating public will for a political resolution are obviously not mutually exclusive. They overlap, though not completely. Rather, like a Venn diagram with a larger sphere completely subsuming a smaller one, all those who support a political solution oppose the state sanctioned abuses of Palestinian life that continue to occur. But many who do not support the leftist Peace Now also oppose these abuses.
The peace process has been stymied for decades, with plenty of blame to go around. Most Israelis andmost Palestinians can no longer bear the words "peace process". They seem emptied out and meaningless at this point. But the way forward lies more in what occurred in Jerusalem on Wednesday than in Tel Aviv on Saturday.
We need more direct action asserting equality. Jerusalem Palestinians are entitled to the same security and dignity as Jerusalem Jews. Ultimately, we cannot secure one community without securing the other. More direct action on local inequalities will not only create moral coalitions between right-wing and left-wing Israelis, between religious and secular Jews, it will build trust with Palestinians.
For too long, Israeli Jews have put the cart before the horse. We have conditioned acceptance of Palestinians as our equals on their acceptance of our legitimate connection to our historic homeland. But the way to gain acceptance is to extend it to others, not withhold it. To obtain respect for our rights, we must extend respect for their rights. The way to secure ourselves in our homeland is to acknowledge their need for security in their homeland. And every Jerusalem Day march through the Muslim Quarter undermines that.
One need not choose between Jerusalem and Tel Aviv. But the objective of Tel Aviv cannot be met if we don't show up in Jerusalem. Next year, there will doubtless be another round of petitions and legal attempts to reroute the march. They will likely fail. If so, it will only take a fraction of the numbers from Rabin Square in front of Damascus Gate to protect the Muslim Quarter. And if that doesn't succeed, a fraction more the following year. All civil disobedience requires is presence and restraint.
So instead of shaking your head at how unnecessary and destructive the march through the Muslim Quarter is, instead of sighing that it misrepresents the Jewish devotion to Jerusalem, Zionism, Religious-Zionism, or Judaism itself, meet me next year at the city gate. And we will begin to repair and rebuild Jerusalem so that once again it will become a city "knit together", a fitting place to set up "thrones of justice".
Ori Weisberg holds a Ph.D. in English Literature and has lectured at Hebrew University, Bar Ilan University, and Seminar HaKibbutzim and works as an academic translator and editor in various disciplines. He is also a musician and composer and lives in Jerusalem.
The Jerusalem police force did not repond to a request for a response.
Click the alert icon to follow topics:
ICYMI
Ken Burns' Brilliant 'The U.S. and the Holocaust' Has Only One Problem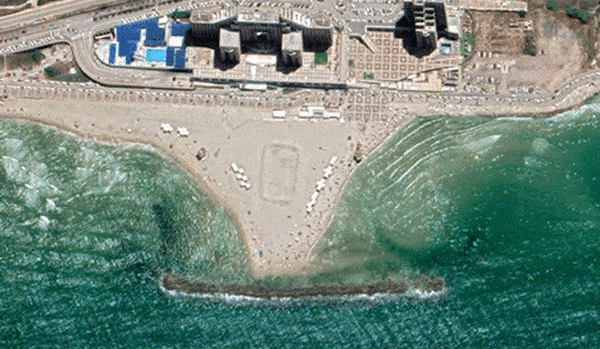 Facing Rapid Rise in Sea Levels, Israel Could Lose Large Parts of Its Coastline by 2050
As Israel Reins in Its Cyberarms Industry, an Ex-intel Officer Is Building a New Empire
How the Queen's Death Changes British Jewry's Most Distinctive Prayer
Chile Community Leaders 'Horrified' by Treatment of Israeli Envoy
Over 120 Countries, but Never Israel: Queen Elizabeth II's Unofficial Boycott